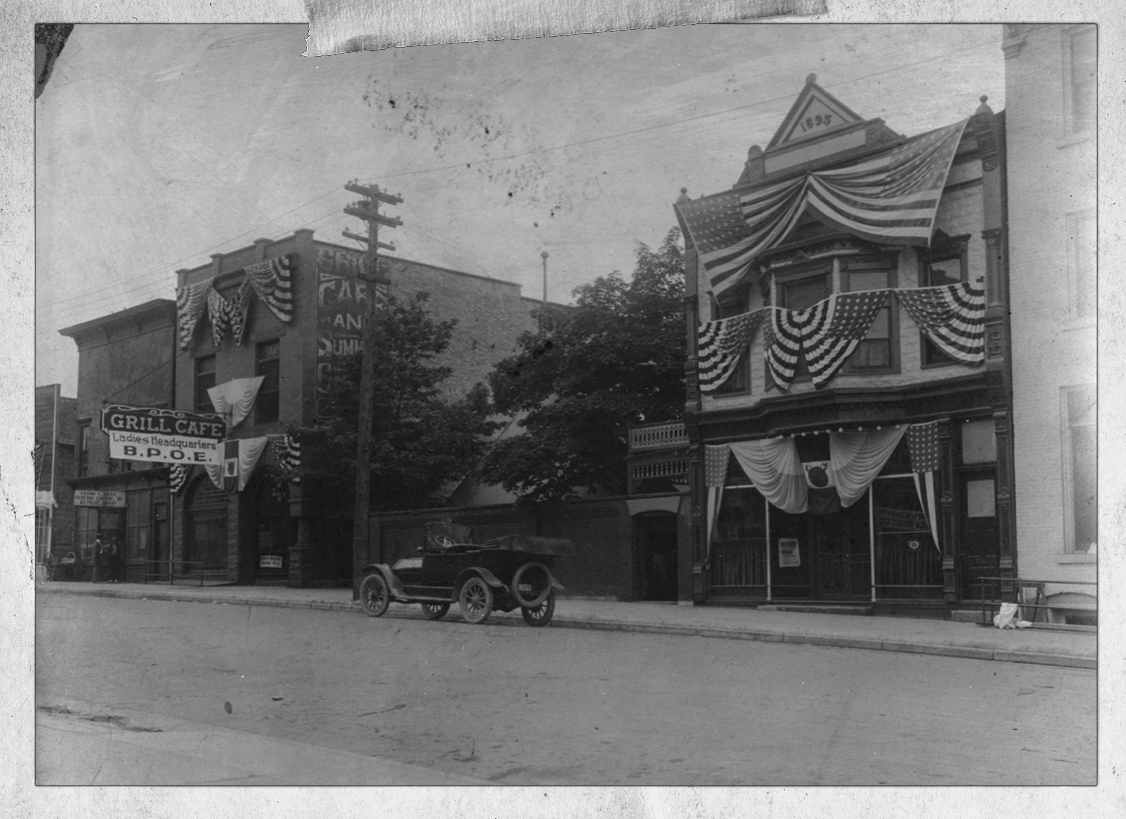 City Park Grill Celebrates Storied History With Events
If you were a very important person of the gentlemen set, The Sampling Room was the place to be in downtown Petoskey in the late 1800s. It resided in McCarthy Hall, a building that served "intoxicating beverages" and cigars to a steady stream of (only) male customers who enjoyed conversation and drinks over billiards.

By 1888, the building had been purchased by Frank Gruclich, who changed the name to The Annex and expanded in a big way, adding a food menu and a 32-foot long solid mahogany bar to provide dining and entertainment to the adjacent Cushman Hotel.

Nearly ten years later, another new owner, Frank Fotchtman, took over the business and renamed it The Grill Cafe, and added gas lighting to the windowless interior and a bowling alley to the basement. The Grill Cafe would soon enter the prohibition era, with its owner refusing to stop serving alcohol, stubbornly building secret underground tunnels beneath Petoskey to bring the banished beverages in and out.
By the 1920s, one Ernest Hemingway had decided that this cafe was a good place to become a regular. The author would sit at the second seat from the end of that mahogany bar, jotting down his ideas for stories and books, unaware that decades later, he'd be a popular part of Petoskey history.

MODERN AGE
One hundred years later, The Annex still exists – but now it's known as the City Park Grill, after having lived out another 60 years of its life as The Park Garden Cafe. It's still next to Petoskey's Pennsylvania Park, in its original building; the mahogany bar is still much as it was in the 1800s, and doors to the (now closed) underground tunnels can still be seen in the basement.

But the restaurant itself, now owned by The Wineguys restaurant group, has firmly moved into the modern age, utilizing locally-procured ingredients including produce, meats, and lake fish to serve meals cooked from scratch plus seasonal specials.

Wineguys became involved with the restaurant in 1997, with the goal of appealing to a wide range of guests and providing both dining and entertainment. Patrick Faylor -- part of Wineguys along with local restauranteurs Bob and Mary Keedy -- manages City Park Grill, and explained that it's a combination of the building, history, and their staff that have continued the restaurant's success.

"The elements contributing to our success are many, but the one constant has been the quality of staff throughout the years," Faylor said. "We wouldn't be here having this conversation without their passion for creating great dishes and their commitment to excellent service."

HEMINGWAY HAPPENINGS
"We are a designated haunt from the 'Michigan Hemingway Society,' of which the most interesting aspect is the lore," he added. "Hemingway often wore a beret and a cape with knee-high boots," Faylor added, "and the last meal and beverage he had here was during his return to Petoskey in 1947."

CITY PARK CELEBRATION
As you tell, City Park Grill has a lot to celebrate, as Wineguys' portion of the restaurant's ownership hits its 20th anniversary in 2017.

The celebrations will kick off on Friday, April 7 starting at 4pm with City Park Grill's inaugural Hopsfest, an indoor beer festival featuring 16 Michigan breweries including Dark Horse, Shorts, Bell's, and Petoskey Brewing.

Beginning the Tuesday after kick-off (April 11) through May 30, City Park Grill will feature $2 Tuesdays, including $2 pints on all 16 taps plus $2 well drinks and other specials.

Every Wednesday in May will feature a local non-profit organization that will receive 20% of all dinner food sales.

May 18th will feature the restaurant's 20th Annual Morel Dinner, complete with a 1996 Beringer Reserve wine tasting.

Frequent visitors to the restaurant can enter to win prizes throughout the two-month celebration, with the grand prize drawing of a dinner for eight at City Park Grill with

And a full roster of live music (see sidebar) will keep the party happening late into the evening, as this longstanding local favorite keeps going strong.

So what might The Annex guests of the 1800s think of City Park Grill as it is today? "They would feel just as comfortable as they did in 1875 - sans the billiards and spittoons," Faylor said.

City Park Grill is located at 432 E. Lake Street in downtown Petoskey's Gaslight District. Find them online at cityparkgrill.com, or call (231)-347-0101.

Celebrate City Park Grill with Live Music!
4/8 – Botala
4/14 – Not Quite Canada
4/15 – The Bad NASA
4/21 – The Honorable Spirits
4/22 – Polar Bear Recon
4/28 – DJ Franck
4/29 – Three Heart
5/19 – Brotha James

All shows 10pm-1:30am
Trending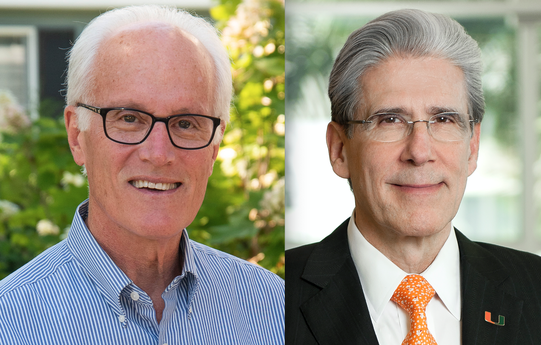 Listen In: Two Global Health Experts — one in TC — to Talk Pandemic
This week, the Traverse City International Affairs Forum at Northwestern Michigan College opens its 27th season ...
Read More >>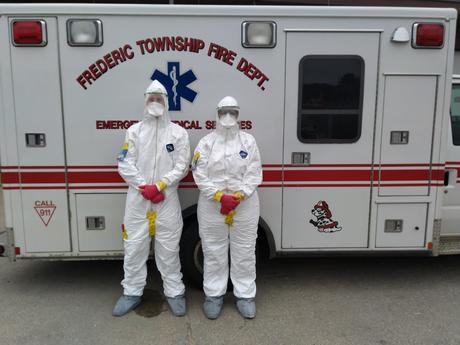 What First Robotics Teams Did on Their Summer Break
When the coronavirus pandemic first hit, masks, face shields, and other personal protection equipment, aka PPE, were hard ...
Read More >>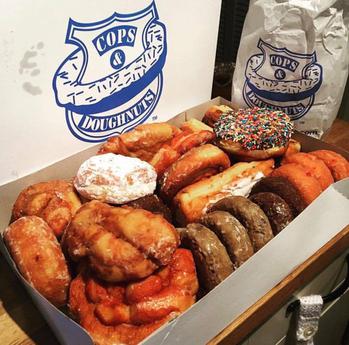 Gaylord's Cops & Doughnuts
There's a cop shop in Gaylord where the phrase "D.W.I." has nothing to do with adult beverages or erratic driv...
Read More >>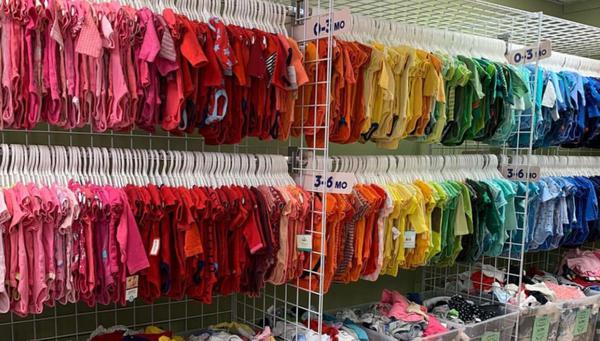 Resale is the New Black
It's a common tradition at this time of year: parents flocking to clothing stores in the last weeks of summer to get...
Read More >>
↑