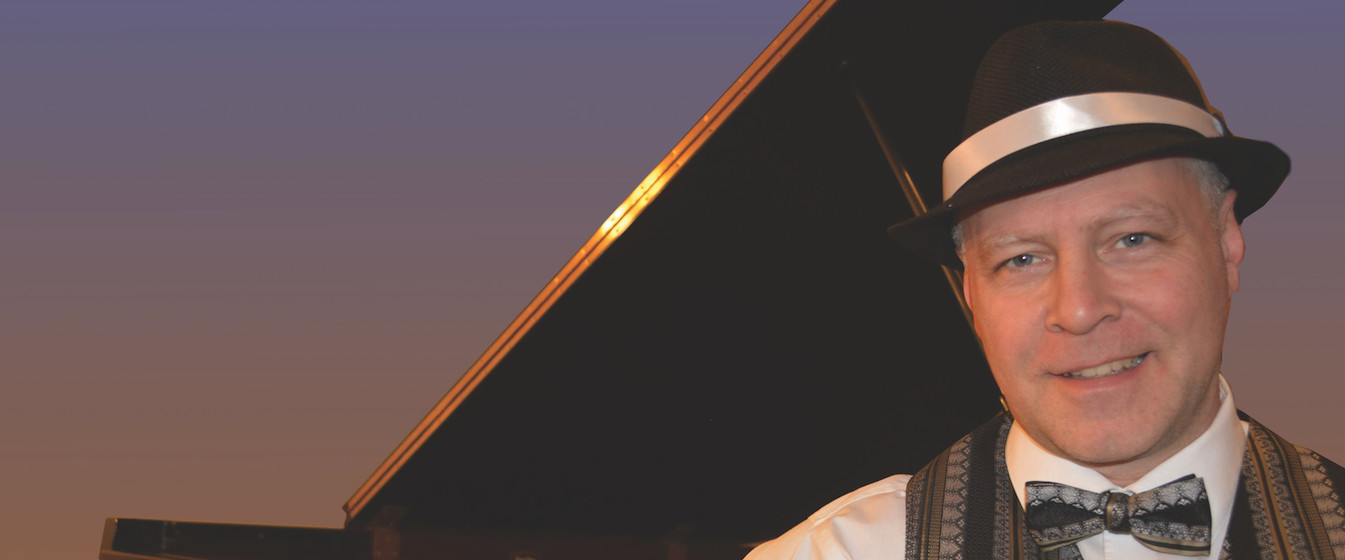 Computer Scientist Gives up Software Career for Piano
Peter Bergin's choice was simple, though fraught with challenges. For 24 years, he had worked in the computer and software industry, mostly for Silicon Valley companies such as Autodesk and Adobe. He fed his musical muse with side jobs as a church musician and teaching piano lessons.
He enjoyed his day job. "I was blessed to be able to work from home," said Bergin, referring to his software career. "I wouldn't have done it if I'd hated it." But he found himself becoming unsure of continuing in an industry which makes such rapid shifts that if you don't keep up, you're obsolete. "The computer industry changes so fast. The technology I'd become an expert in was suddenly out of date," he said, referring to Adobe's Flash.
So Bergin and his wife Carol began to discuss a career change, and the alum of Central Michigan's music school decided to toss his fedora into the musical ring. With one child in college and another on the cusp, giving up his comfortable income without a sure plan for success was more than a little scary. But ultimately he couldn't sit at his desk anymore, and he sat down at his grand piano instead.
"We only change when we're uncomfortable. That's what happened with me," Bergin said. "I had a lifelong calling to be a musician. There was no grand plan. I had no business plan. I had to learn how to trust: Trust I'd be guided and taken care of on this journey. You have to trust in something other than yourself."
Perhaps easy to say for someone who spends weekends leading the celebration of Mass at St. Philip Neri in Empire. But not necessarily easy to do. After a few false starts — "I ran through many, many ideas with Carol that didn't pan out," he said — Bergin decided to return to his personal roots. For him, that meant ragtime. "It's fun. I always played it, since I was a kid. It's the pre-jazz original American music."
Not that it was necessarily a straight line from Adobe to Scott Joplin. Bergin actually was playing music for a funeral when he was approached by someone who suggested he look into performing at retirement homes. That's when he turned to music from days gone by, first to ragtime and then the Great American Songbook. The bouncy, syncopated rhythms of ragtime make it a favorite for many audiences. "There's not a sad sound in ragtime," he said. "You've got to tap your toes. I brings smiles to faces."
Turns out that he found it incredibly gratifying. The music not only rekindled his early enthusiasm, it took his audiences back in time as well. "You can see they're no longer old – they're young again," Bergin said. It was particularly poignant for him when playing for those afflicted with dementia. "You see blank faces light up. It takes them back to the ballroom floor. I can't tell you how rewarding that is."
Today his concerts find him performing throughout both Michigan and Florida. He dresses the part with vest and fedora, so the visuals fit with and enhance the music. In his shows he talks with the audience, detailing the stories behind the songs. Bergin performs in libraries, museums, community centers, retirement homes, and private homes.
It's all led to the release of his first recordings, Ragtime Live! and Ragtime in Time. Bergin said he released the first on a whim after capturing a live concert with a camcorder. "We set up a camcorder in a cavernous church and it turned out I played well. Then I ran it through a noise filter and did just a couple edits."
He's much more pleased with the results on the latter, which came about in large part as a result of one purchaser's discontent with the live CD after hearing Bergin perform. "He said, 'I loved the concert but I'm not satisfied with the CD. I don't think it represents what you're capable of doing.' Then he returned a signed copy," said Bergin with a laugh. Both he and Carol said they thought that was a sign he should record a "real" CD.
He's very happy to have turned back to his first love, all with the support of his family. "It's not just about me. It was a financial sacrifice to do this. I couldn't have done it without Carol and her support. We all sat down and talked about it," he said.
While he still gives lessons and plays at St. Philip Neri, he's focusing more and more energy on his performing and recording career. He's choosing tunes for potential upcoming recordings, from early American classical music to the Great American Songbook. Until then, Ragtime in Time is available at his shows, through his website (Berginmusic.com) and on CDBaby. "It was a milestone for me in my professional development as a musician," said Bergin.
Trending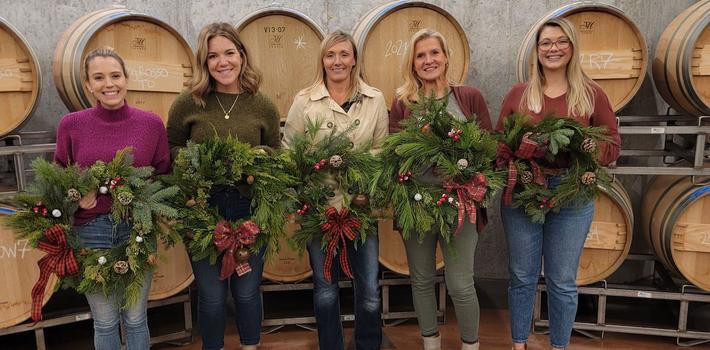 Wine & Wreaths at Mari
If you like wine and wreaths, you'll want to head to Mari Vineyards on Old Mission Peninsula. A 90-minute wreath-mak...
Read More >>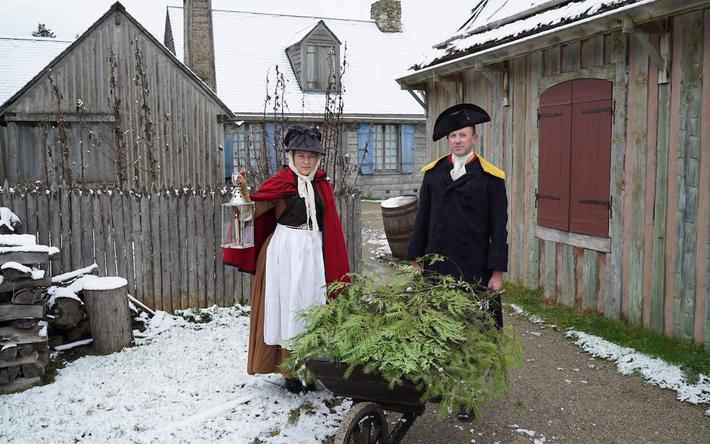 A Colonial Christmas
Christmas is coming to Colonial Michilimackinac in Mackinaw City on Dec. 9. Storytellers will bring to life the stories of...
Read More >>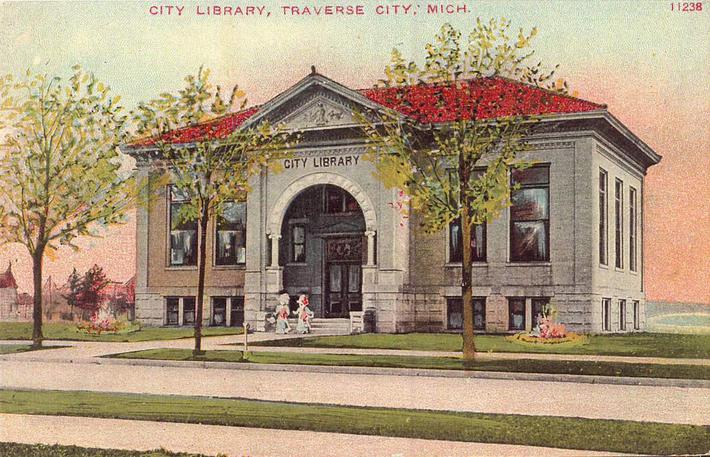 A Literary History of TADL
Next year, the Traverse Area District Library (TADL) will celebrate 155 years of lending books and knowledge in northern M...
Read More >>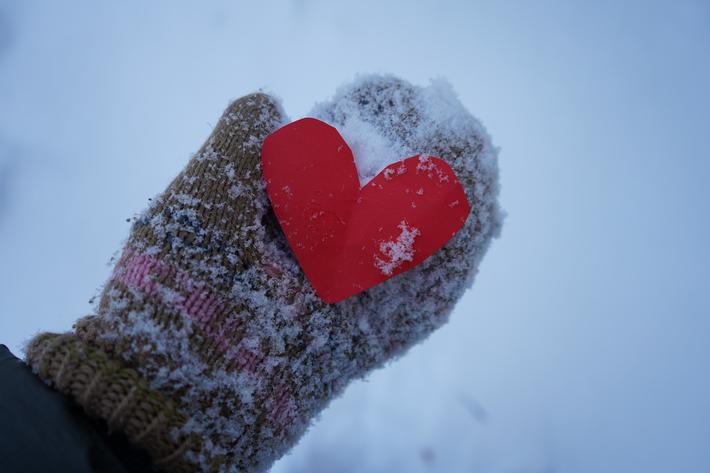 Merry Mittens
The Mitten Real Estate Group of Traverse City is helping make the season bright by kicking off their first Mitten Drive, w...
Read More >>