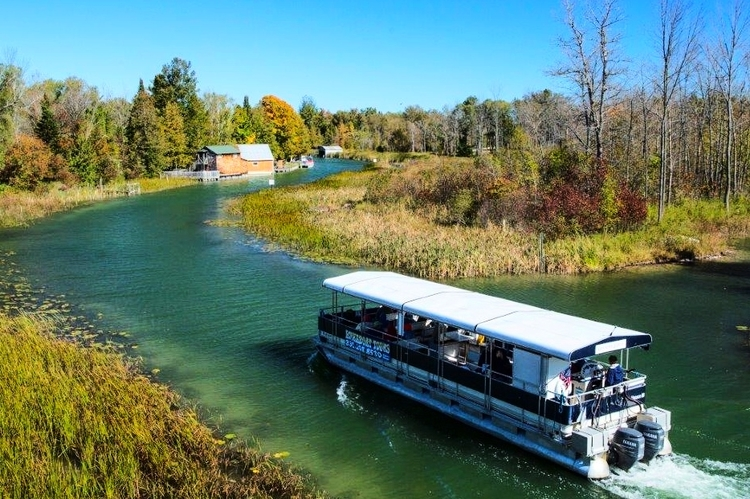 Crooked River Cruise
Experience the Inland Waterway aboard the Keewaydin Queen II
He calls himself a "sailor by heart," and Livonia native Captain Gary Dawson has made a living out of spending time on the water. As a youth, he found himself learning to sail on Kent Lake in the Kensington Metropark near his hometown, but he was drawn to the more challenging sailing potential of the Great Lakes. So as an adult, he moved north — "The best sailing in the world is up here," Dawson says —and has spent the past 20 years running Sunshine Charters in Charlevoix, where he spends each summer taking guests out sailing on his 40-foot catamaran. So far, he's taken over 25,000 people sailing. He's encouraged eight of them to follow in his seaworthy footsteps to become captains themselves.
In addition, he's tackled some slightly bigger waters in the off-season. "One of my favorites was crossing the Pacific several years ago," Dawson said, "I sailed 10,000 miles from the British Virgin Islands to Fiji with my brother and his significant other." So far we've got lakes, and oceans — what hadn't Dawson conquered by boat yet?

As it turns out, something right here at home.
"A buddy of mine from high school, Emil Muccino, lives on Burt Lake, and he took me out on his pontoon boat, out into the Crooked River," Dawson said. "I absolutely loved it. We went back to his house afterward, and I picked up a book he had on the history of the Inland Waterway, showing how steamships with hundreds of people would cruise that same route. I said to Emil, 'Hey, is anyone doing this sort of thing now?'" Muccino told him no one was, so the pair went in 50/50 to launch their own Inland Waterway cruise business, Riverboat Tours, in 2015.
Now, when Dawson's not working with Sunshine Charters, he's plying the Inland Waterway with his own 40-foot pontoon boat, the Keewaydin Queen II, which features comfortable seating, a canopy, panoramic views, and even a head (bathroom).
"The different boats each draw two distinct kinds of guests," Dawson said. "Sailing on [Sunshine Charters'] catamaran tends to attract younger couples, and families with kids; while the riverboat tours are more couples plus older folks and seniors."
The Inland Waterway, around 38 miles total, starts just north of Petoskey and meanders through a chained series of rivers and lakes, passing though quaint small towns like Conway, Alanson, and Indian River before meeting up with Lake Huron at Cheboygan's shores.
It's a leisurely route taken at a placid pace. Riverboat Tours travel five miles along the Crooked River, which connects Crooked and Burt lakes, and five miles back — offering a nearly two-hour tour of what Dawson said is one of the most scenic routes you'll find along the Inland Waterway.
Hint: It's also one of the best ways to see northern Michigan's fall foliage, with the burst of autumnal colors doubled in the mirrored reflections of the waterway (the tours run until mid-October).

"The topology along our route is some of the prettiest along the entire way," he said. "We go through marshland, where you'll see a lot of birds; forested spots where they used to do logging; and some little cottage communities."
His own favorite spot for views? "The forest areas," he said. "They're a real contrast, for me, to the blankness of the ocean, where it's just you and the fish. With the river, there are all the trees and wildlife — you get to feel like Tom Sawyer and Huck Finn, where around every bend there's something new to see."

Riverboat Tours is based at 6293 River St., in Alanson. Waterway tours run Tuesday through Saturday and are $24 adults and $20 for kids under 12 and seniors over 62. For more information, visit riverboattoursmi.com or call (231) 268-8530.

WILD WILDLIFE
Traveling along northern Michigan's Inland Waterway gives you a vantage point that's very different from merely strolling along a riverbank or shoreline. Get an up-close look at a wide variety of plants, mammals, and birds, all there for the spotting with your binoculars, or ready to strike a pose for your camera. "On one of our recent trips, six deer swam right across the river in front of us," Captain Dawson said. Spotting wildlife isn't guaranteed, of course; they're on their own schedule. But here's what you should keep your eyes out for:
• Trumpeter swans
• Great Blue Heron
• Bald eagles
• Sandhill cranes
• Mallard ducks
• Canadian Geese
• White-tailed deer
• North American beavers
• Snapping turtles
Trending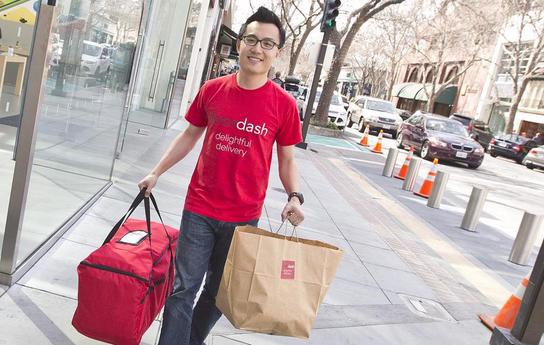 Could Delivery Save NoMi Eateries?
What was once the exclusive province of pizza and sandwich joints has become a means for some restaurants to thrive. But e...
Read More >>
What You Are Voting For?
After voting straight Republican for 36 years, from 1971 through 2007, I have been an Independent since 2008, studying and...
Read More >>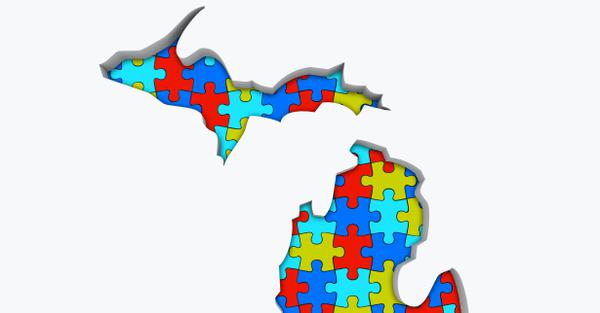 The Democracy Lottery
Mary Burget, a retired Northwest Michigan College math instructor, thought her math skills might be useful in redrawing Mi...
Read More >>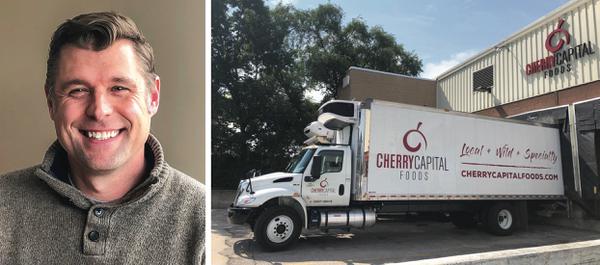 Forged In Fire
As the new managing director for Traverse City's Tamarack Holdings, Michael Lahti is helping to lead a company that ...
Read More >>
↑