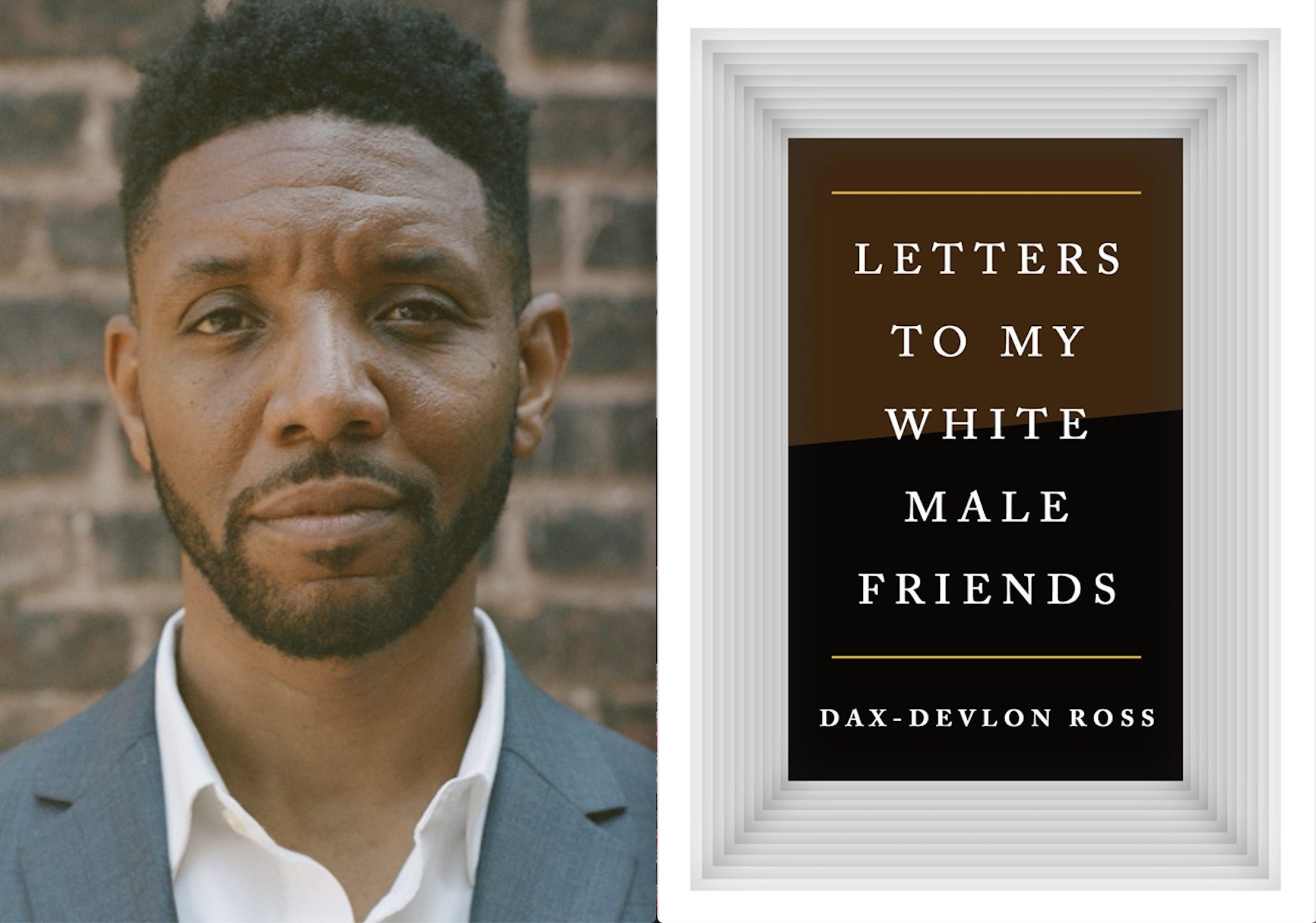 Dear White Male Friends of a Certain Age
You're invited to an NWS conversation with acclaimed author Dax-Devlon Ross July 8
In the aftermath of George Floyd's murder, acclaimed author and advocate Dax-Devlon Ross found himself in the midst of a message onslaught — the majority from the white men in his life.
"I appreciated them reaching out to me, but I thought it was peculiar," he says. "No one reached out when Michael Brown was murdered; no one reached out when Alton Sterling was murdered; and no one reached out when Freddie Gray [or] Eric Garner was murdered. So, [I thought]: 'Why are people reaching out now? Why are my white friends taking notice of this now?'"
In response to that outreach, Ross penned a now-infamous essay entitled, "Letters to My White Male Friends of a Certain Age." Originally published on The Asterisk blog and aimed specifically at a white male audience, the essay is an open invitation to readers to "take stock of how they've been socialized around race."
"I really wanted my white friends to look in the mirror and say, 'Why do you think this harm is only happening to me?'" says Ross. "What has happened in your life such that you think this is something happening to Black people and not to you, too?"
From there, the essay quickly caught fire. The result? Ross's sixth full-length work, "Letters to My White Male Friends."

"What took me from writing an article to wanting to write a book," he says, "is that I felt as though people wanted more — they were interested and engaged — and I felt as though I had more to offer."
That "more to offer" is Ross's own life experience, a lens through which he hopes to help others: "those with different life experiences but shared ones with me," he says — explore how we've been taught to conceptualize race.
THE HARM OF RACIALIZATION
We've all been racialized to some extent, and the white population is no exception. The real harm, however, lies within this concept's continued relevance — particularly to Black and other POC (people of color) communities. "In my experience, this country has done a very good job of creating, defining, and sustaining a notion that Black people are other," says Ross. "That we're different, and that we're somehow other kinds of Americans. And I think that has allowed white people — not all white people but white people — to be indifferent to Black pain."
For those who might be unfamiliar, "racialization" refers to the act of attributing character to a person's race or color, and it's even more dangerous than it sounds.
"A variety of things begin to happen in a young person's life," says Ross, "from their experiences in school, to their experiences with law enforcement, to their experiences in community, that lets one know where you sit and where people who look like you sit in relation to other people who don't look like you. That is racialization."
A graduate of Sidwell Friends — an elite, independent institution in Washington, D.C. — Ross recalls a school environment where the only Black adults were the women working in the school's kitchen.
"What does it do to us that we have never fully encountered Black people in positions of intellectual expertise and authority when we are now trying to make decisions about hiring, who should be in charge of what, and who should be listened do?" says Ross. "All of that stuff influences us."
But we can't avert an issue that has yet to be addressed. As part of the first generation born after the Civil Rights Movement, Ross's own educational experience — as well as that of many other Gen-Xers — was one where race was largely erased. "Race and racism were talked about in euphemistic ways," he says, "where we didn't fully explore and examine what happened and why it happened, or how we can ensure it doesn't happen again."
Fast-forward five decades, and legislatures countrywide continue to counter the implementation of critical race theory and "alternative history" — "which it is not," says Ross. "It is a more complete history" — within state curricula. "My book is in conversation with this moment."
PASSING THE BATON
A three-part affair, each with its own title — Harm, Healing, and Action, respectively — "Letters to My White Male Friends" is, at its core, a call to arms. "My book is an invitation for my white friends to reflect on [whether] there have been some gaps in [their] journey," says Ross, "because I believe that if we can fill those gaps in, we can start to actually do some work in alignment together."
What exactly is the "work?" That's for us to figure out.
"I can't tell you what your work is," says Ross. "The act work I engage people in is oriented around what you can you do in your community, in your company, and in your own life: recognizing where the iniquities lie, speaking on those things, and committing to action to right those wrongs."
He is not, however, here to tell readers what to do. "I try to be very direct without necessarily giving people instructions," he says. "What I can do is give you some questions to consider."
Still, the book is hardly even half the battle. "My book is designed to orient towards action," says Ross. "If you are only moving on and haven't figured out, 'How do I apply this to my life?', then my book hasn't served its purpose. I hope that when you're reading, as you're reading, you're pausing, reflecting, and beginning to calibrate your actions in relationship to your values. That's what I really hope."
Author Dax-Devlon Ross will join the National Writers Series for a free, virtual event at 7pm Thursday, July 8, to discuss his most recent book, "Letters to My White Male Friends," and work. An educator, non-profit executive, equity consultant, and journalist (and a winner of the prestigious National Association of Black Journalists' Investigative Reporting Award), Ross holds a J.D. from George Washington University and is the founding executive director of After-School All-Stars in New York and New Jersey. To attend the event, simply register free at nationalwritersseries.org.
Meet the Guest Host: Courtney Wiggins
Courtney Wiggins (she/they pronouns) is a community organizer, healer, and founding council member of Northern Michigan E3: Educate, Elevate, and Engage, which is partnering with NWS for this event. Wiggins actively works to eradicate racism and build a regional movement toward racial justice and collective liberation through education, elevation, and engagement that is BIPOC-led (Black, indigenous, and people of color) and BIPOC-centered. In addition to racial justice work, Courtney is a certified vibrational sound therapist, herbal tea maker, and parent to a wonderful nearly 10-year-old.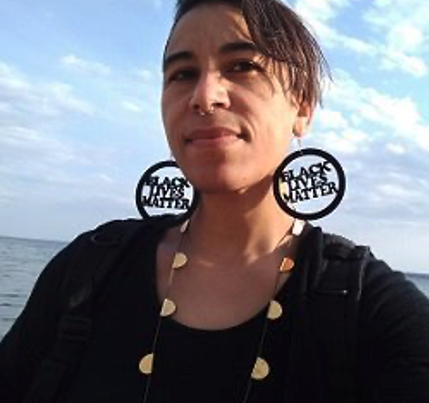 * Photo of Dax-Devlon Ross courtesy of Doug Segars
Trending
Pronouns 101
My first assignment in an online graduate-level class was to provide information about my background, including my pronoun...
Read More >>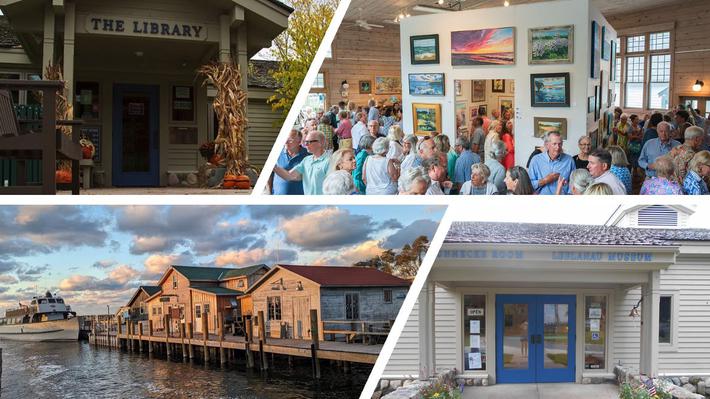 Collaboration Is the Name of the Game
How long does it take to create a cultural center? As few as three years, or as many as 170. Sometimes both. The organiza...
Read More >>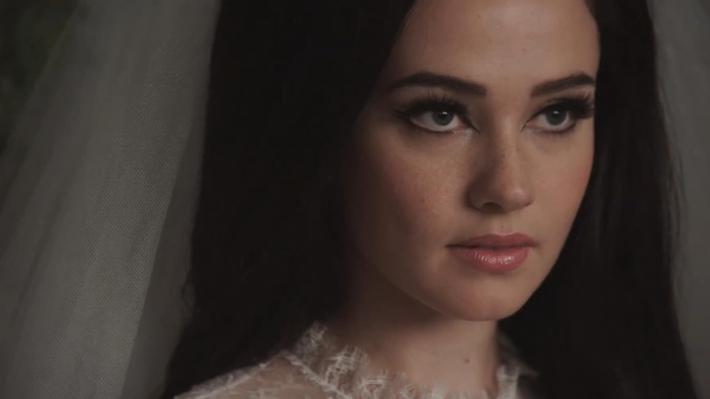 Film Review: Priscilla
While you will certainly be mesmerized by the haunting lead performance from newcomer Cailee Spaeny—and be impressed...
Read More >>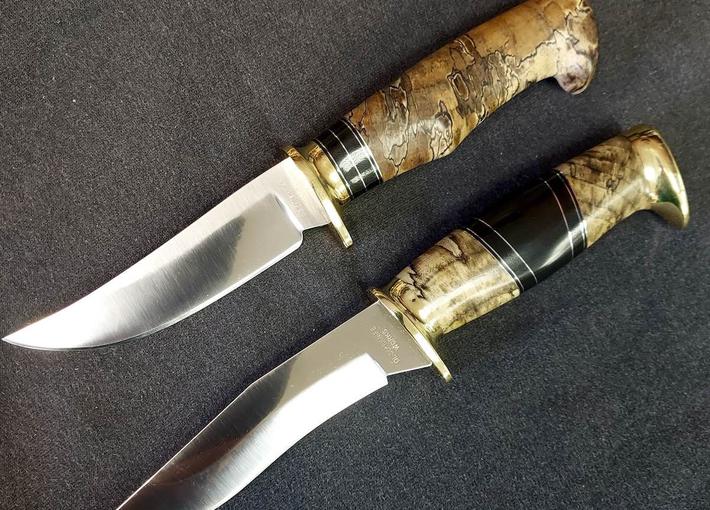 Bespoke Blades
What do you do with a battered ice skate, an old rubber puck, a cracked hockey stick, and a gob of tape? Pitch 'em, ...
Read More >>