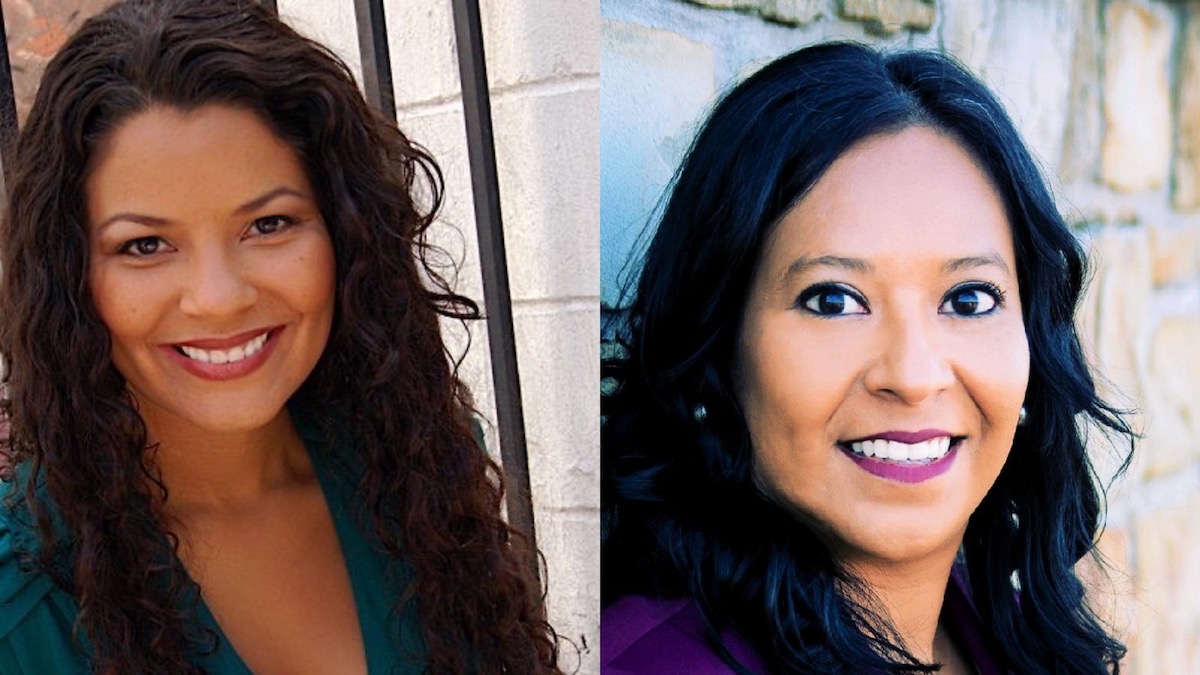 DEI Leaders
Two women at the forefront of workplace change
The job title "Director of DEI"—Diversity, Equity, and Inclusion—is new to most parts of northern Michigan. As several major employers in the region make strides to create more welcoming workplaces, they are bringing on staff to turn conference room brainstorms into everyday reality. In this Q&A, we introduce you to Esther Triggs at Interlochen Center for the Arts and Mary Garcia at Hagerty, two women who are helping put DEI front and center in northern Michigan.
Northern Express: What are some of the job responsibilities of a DEI director?
Esther Triggs: A DEI director's job responsibility is to educate people. We want to meet folks where they're at, supporting their journey to becoming more inclusive and diverse. The goal is to help organizations and people become more vulnerable and transparent in their work and more accountable. It's not the work of a few, but rather something that we all need to be committed to doing.
Day-to-day responsibilities include looking at programs and policies that will support creating a more inclusive environment and finding opportunities to celebrate our differences.
Mary Garcia: I'm responsible for leading the design, development, and implementation of Hagerty's diversity, inclusion, and belonging (DIB) strategy and programs. This includes enhancing employees' DIB capability and skills, internal and external communications, metrics, benchmarking, external partnerships, and the development of employee resource groups with a focus on embedding DIB principles throughout the employee lifecycle and across the enterprise.
[DIB] at Hagerty means we will continue to build an inclusive culture and establish a sense of belonging for everyone. It's important work, and I see this as a great opportunity for us because belonging and engagement matter.
NE: What changes have you seen since you started this role?
MG: From the beginning, Hagerty has been a family organization with a culture deeply rooted in our values. Belonging has always been a part of who we are. However, through this past year, I've seen an increased desire and interest to take a deliberate approach to address diversity and inclusion topics, and we are taking those first steps. The initial discussions have been illuminating and provided some great insights and opportunities to build a way forward in this space.
ET: Interlochen was already intentionally doing this work prior to me arriving a year ago. That being said, it's hard to gauge [the changes] since I joined the organization. Normally, I would spend six months listening and getting to know people, but I jumped in feet first and started the work right away. I'm working hard to support everyone on campus to the best of my ability.
NE: What are some positive steps forward or challenges you've experienced on the job or in the community?
MG: We are rolling out some diversity e-learning opportunities for our employees and starting employee resource groups. These efforts will help us develop a deeper understanding of diversity, inclusion, and belonging and give us new ways to connect and engage with one another.
The challenges are similar to what everyone else is experiencing. The pandemic changed our ways of working permanently. We are being very intentional about listening to the needs of our people and know that how we communicate, collaborate, and connect will be critical to our success.
ET: My greatest challenge is needing more time. There doesn't seem to ever be an adequate amount of time to do the work. The work I do is meant to be a scaffold to meet people where they're at. And that means you don't always know where folks are at or what they need. So you have to be flexible and pivot.
I work hard to support the stakeholders, community members, and students I'm working with. I did implement our "Necessary Conversations" series, which touches on all different areas under the DEI umbrella: race in America, gender identity, neurodiversity, ableism, etc.
NE: Are we starting to see more diverse applicants and hires in northern Michigan?
ET: That's hard for me to answer because of COVID and not moving about the community much yet. I have begun to get more involved in several community organizations that were already doing this type of work. I was a keynote speaker at the Traverse Connect [DEIB] Summit, which brought business members and folks together to try and be more diverse and inclusive. They did a wonderful job at the summit.
MG: The recent census data indicates that Michigan is becoming more diverse but still lags behind the rest of the country. However, we are seeing more diversity due to the hybrid work environment that has opened up the talent pool, creating a larger diverse candidate pool in and out of Michigan.
NE: Are we doing a better job of creating inclusive cultures in our community and in the workplace?
MG: Inclusion is a journey, and we know that we are better when we cultivate and foster inclusion in our community and workplace. … As we continue to elevate our innovative and entrepreneurial ecosystem to attract new people, new ideas, and new businesses and place our region on the map as an attractive career destination, inclusion will be a business imperative.
Building a culture of inclusion and belonging empowers people to do their best work, and Hagerty is a place where people of different views, backgrounds, and experiences can come together and show up for one another. That's what "One Team Hagerty" is all about, and we are excited to be part of these efforts.
ET: My process of coming to Interlochen was incredibly intentional, and I think that is where organizations need to begin when they're thinking about bringing more diverse folks into their space. How are you supporting people to feel welcome? Will they be valued and an integral part of the community?
Part of the reason we often feel separate from each other is that we're not spending enough time listening. Even though we want to celebrate our differences, we're more alike than we are different, and everyone wants to be happy and feel like they belong.

Grand Traverse Regional Community Foundation's DEI Fund
On the nonprofit side, the Grand Traverse Regional Community Foundation (GTRCF) is also hard at work supporting the DEI efforts of local organizations.
In the summer of 2021, GTRCF launched its DEI Fund. Since then, the fund has awarded more than $30,000 in grants to organizations across Antrim, Benzie, Grand Traverse, Kalkaska, and Leelanau counties.
Support has been provided to organizations led by BIPOC (Black, Indigenous, People of Color), LGBTQ+, immigrant, neurodiverse, and disability community members, as well as to trainings, initiatives, and programs promoting equity and inclusion.
"The Community Foundation has supported a variety of projects through our DEI Fund, from community potlucks and DEI trainings to a youth program expansion and inclusive book purchases," says Kristina Pepelko, communications manager for GTRCF. "Some of the organizations we've supported include The Friendship Community Center, Kids on the Go Traverse City, Mnamaadiziwin Inc., National Writers Series, Suttons Bay Public Schools, Up North Pride, Northern Michigan E3, Traverse City Dance Project, Inland Seas Education Association, and Peace Ranch, among others."
For more information regarding donations to the GTRCF DEI Fund or grant applications, please contact Alison Metiva, Vice President of Donor Engagement and Operations, at ametiva[at]gtrcf.org.
Trending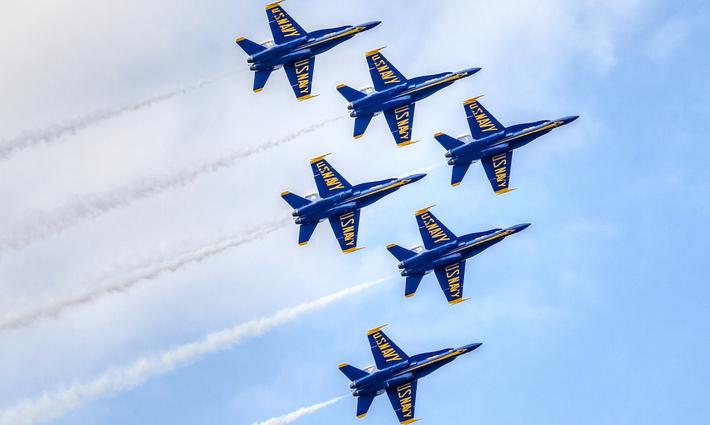 The Wind Beneath the Blue Angels' Wings
Crowds gather along Grand Traverse Bay to gaze into the sky for the biggest beach bash of the year. A voice shouts, &ldquo...
Read More >>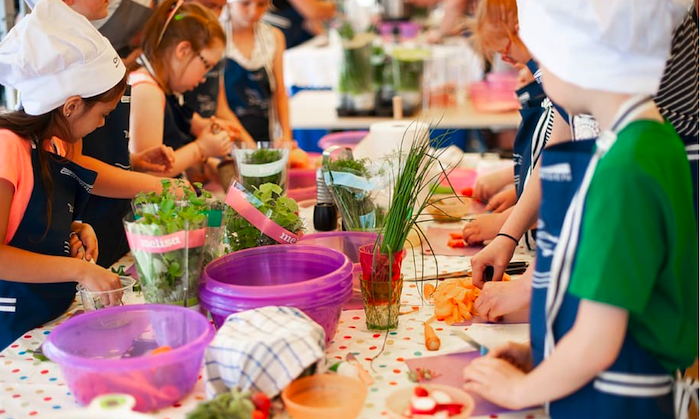 Creative Solutions to Food Insecurity
Food insecurity remains an ongoing concern in Michigan, with the nonprofit Feeding America reporting that in our state, 1 ...
Read More >>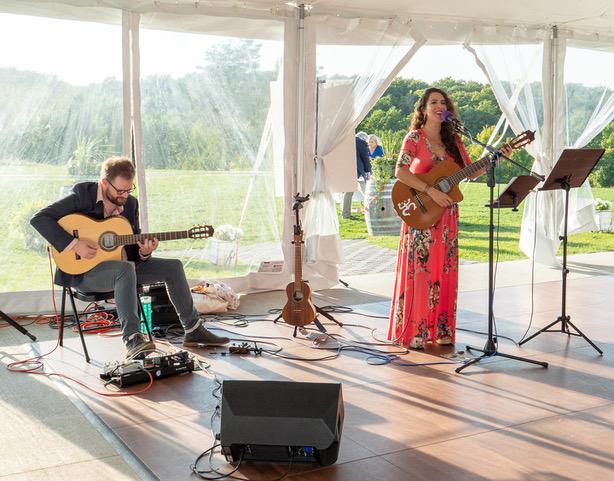 In Gratitude
"In Gratitude," a free community concert, will be held at 7:30pm on June 30 to thank the many donors and suppo...
Read More >>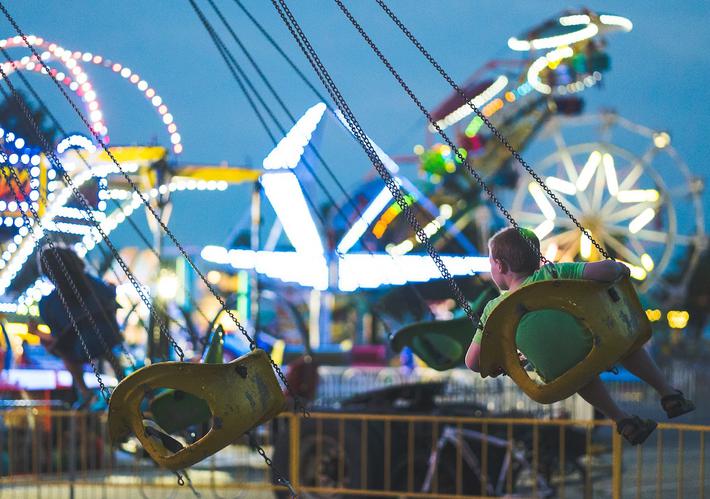 Forest + Festival = Fun
For more than 80 years, folks in Manistee County have been celebrating the Manistee National Forest Festival. This year, t...
Read More >>
↑