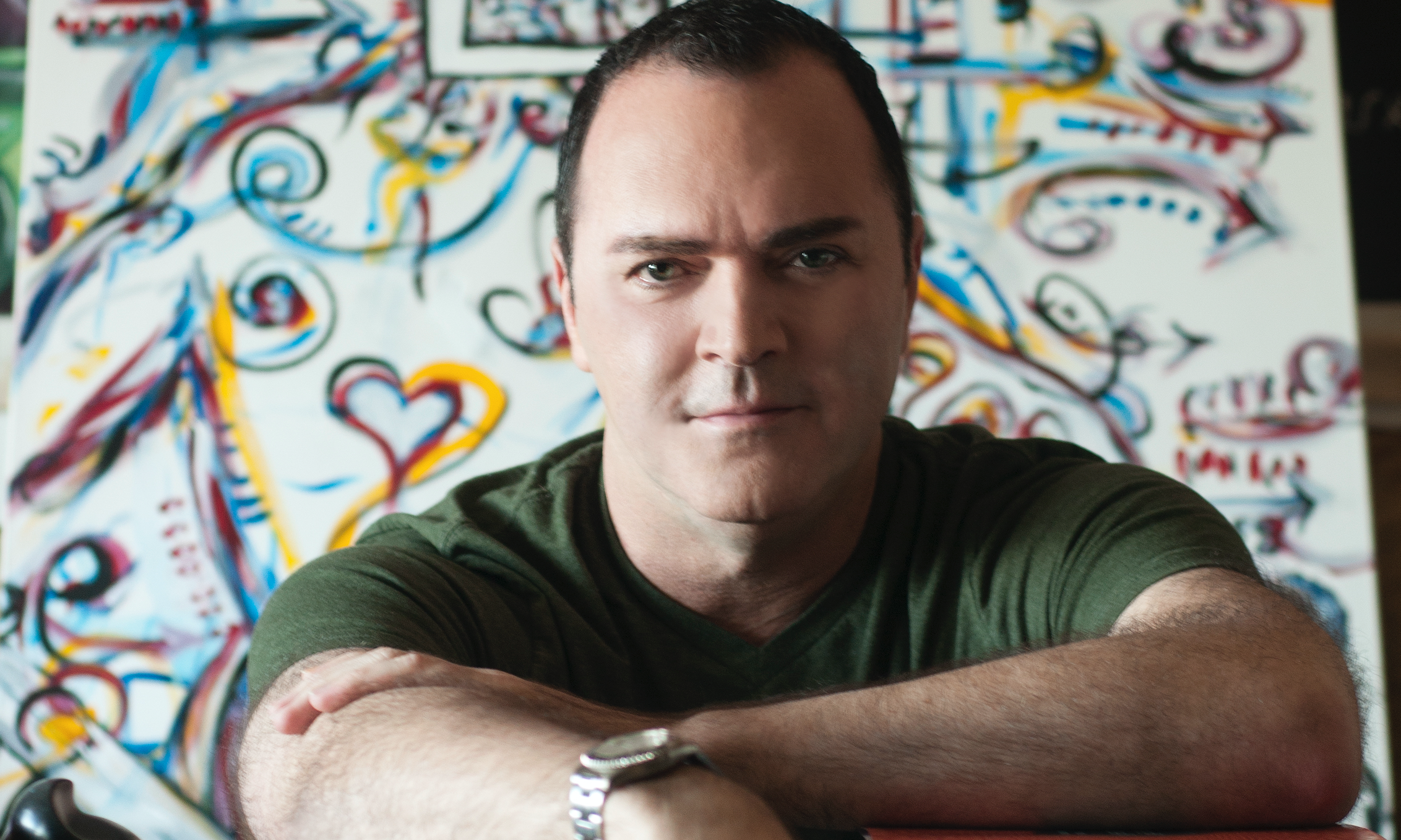 Designer Christopher Ciccone
The 'Material Man' has made Petoskey his home.
In Northern Michigan, the last name Ciccone usually brings to mind a famous pop singer or a Suttons Bay winery. But in 2019, another Ciccone arrived to make his mark Up North.
Christopher Ciccone, younger brother of Madonna and son of Tony, proprietor of Ciccone Vineyards in Suttons Bay, comes to the Mitten with a diverse artistic background. He's been a dancer for his sister, designed concert tour shows, shot music videos, written a book, and had art displayed around the world. But his passion for furniture and interior design are the cornerstones of his eclectic career, and what brought him to the Petoskey area this past year.
"Design is the one thing that I've kept doing since 1985, no matter what else I veer off to explore," Ciccone says. "Working with clients crosses over the many platforms that I've worked in. I get to say, 'Here's what I can do for you. Let me help you fulfill your dream.'"
FAMILY BUSINESS
His start in the field was an untraditional one, and Ciccone admits to having "stumbled into" the profession during his 20s. He had been a painter for years, but had never tried his hand at decorating a space until he got a special request.
"It was actually Madonna who introduced me to interior design," he explains. "She had just married Sean [Penn] and they had a two-bedroom apartment. She needed help buying some furniture, and there's where my interest began for filling a space, designing a room, and working with a client."
Although it was his first foray into design, Ciccone says, "I knew innately what would fit in a space because I could feel scale. And I understood colors — that was one of the first lessons I learned when I began painting. What colors work together, what's pleasant. For example, you don't paint a kitchen green. You just don't."
That apartment kicked off a career that took Ciccone all over the globe. He's gone on to design NYC restaurants, Miami luxury condos, and even furniture for sitting presidents.
Over the years, he's called New York, Miami, Paris, London, and L.A. home, and credits travel and living abroad for fueling his creative spirit.
"You can look at pictures of Paris or Venice or Rome. It's an entirely different experience to be standing there in front of the real thing. I learned to take the time to see things and not just look at them. All of that informed me as a designer."
INSIDE OUT
Now, with Petoskey as a home base, Ciccone is discovering new forms of inspiration. From the blues of the water and sky to the green of the trees, northern Michigan's landscape provides a setting Ciccone says can't be found in the city.
"The number one thing up here for me is that there's so much color outside," he explains. "There's no point in fighting nature, so let it be your color palette. I like to keep things neutral and simple inside and let nature speak for itself, especially if you're looking at water or acres of trees and hills."
Ciccone also mentions an affinity for the color red but tries to use it as you'd find it out in the natural world, scattered among the flowers or in the brief blaze of autumn leaves. He recommends using accent colors or trendy concepts sparingly to keep your home feeling cohesive and timeless.
"I'm about designing things that will last," he says. "I think about this beautiful old stone house on the drive between here and Charlevoix. When I'm working, I ask, 'Is this going to last as long as that stone house that's probably been there for 70-plus years?'"
DESIGNER EYE
Ciccone points to a few staples of his aesthetic, as well as recent discoveries. The color blue is a favorite, as it's "easy and calming" and fits in so well with the region's backdrop. Working with the style of Northern Michigan's Victorian homes and classic farmhouses—especially those with grand front porches — also appeals. And a new discovery has Ciccone looking at walls in an entirely different way.
"When I moved up here in November, I discovered something that I had never ever used before: wallpaper. I find myself fascinated by it. I never thought about it as an accent but always imagined a whole room of pink polka dots. But looking through vendors, I realized I can actually use this as a design element. It's nice to know that even after 30 years, I haven't stopped learning."
When asked whether one of the most love-it-or-hate-it design elements of the modern era —subway tiles — will stand the test of time, he laughs and says he used them in Madonna's apartment.
"They will always be a classic. They remind me of being young and being in the New York subway. It was the '80s and there were rats running around, but it was iconic just to look up at the wall and see 'Fourth Street' or 'Broadway' on the tiles. I'm still really drawn to that three-by-six tile."
WORKING TOGETHER
Knowing where a client stands on subway tile — and more important design elements — matters. Ciccone says it's key to meet in the client's home to get a sense for the space, as well as to become familiar with both the client's design dreams and their personality.
For him, the intersection of professional and familiar is necessary when designing a space as intimate as the home. "You want to see the colors they like, to see the way that they live," he says. "You have to ask, 'What do we want? What are we trying to achieve here?'"
Although Ciccone has his own brand — Christopher Ciccone Design — he collaborates with The Quiet Moose in Petoskey (see the sidebar at bottom for details) as a member of their Design Collective, which allows designers access to the store's portfolio of products, services, and showroom.
Ciccone says the connection with the Quiet Moose is a great way to brainstorm and get feedback, with the ultimate goal of creating an even better end result for the client. He believes interior design is a very client-focused business, and even though he has his own tastes and preferences, they come second to the client's vision.
"When you walk into your home, if someone like me has worked with you, it needs to mean something," he adds. "It needs to feel like home."
**Big Moves for the Moose**
Nestled in the heart of downtown Petoskey, you'll find The Quiet Moose, a full-service interior design studio and furniture store.
Though not new to the area — the business has been around since the mid-1990s — The Quiet Moose reopened in new digs on Mitchell Street in Petoskey in December 2019. Their vibe encapsulates that mix of contemporary and classic that comes in the form of clean lines with tasteful colors, fun accent pieces, and a subtle bent toward the beach-y, cottage-y feel of up north living.
The studio appeals to those looking to decorate high-end homes as well as the single gal who needs few pretty pieces for her first apartment. Their website sums up their mission perfectly: to create "a casual, comfortable and understated interpretation of luxe living."
For those looking for an insider scoop, head to the Quiet Moose Facebook page or the Journal section of their website, where they regularly post designer tips and photos that will inspire you to step up your decorating game.
Find Quiet Moose at 300 E. Mitchell St., Petoskey. (231) 348-5353, www. quietmoose.com
Trending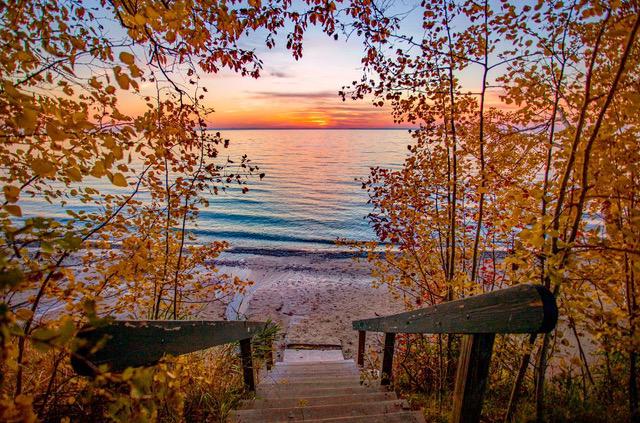 Cruisin' the Breezeway
Fall into East Jordan during the 15th Annual Autumn on the Breezeway! Choose from three different dates: Sept. 30, Oct. 7,...
Read More >>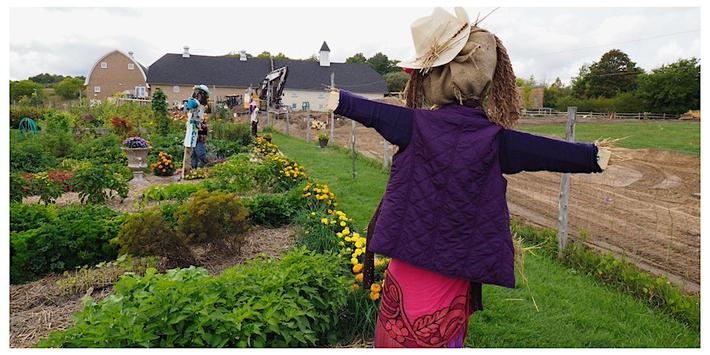 Scarecrow Szn
It may not be "spooky szn" (as the kids call it) just yet, but it does seem like it might be scarecrow szn. Th...
Read More >>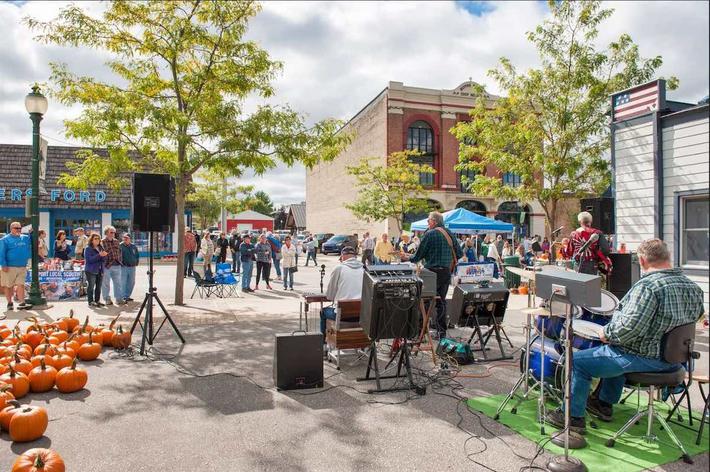 Celebrate the Harvest in Boyne City
Welcome to the season of harvest festivals! The days are getting shorter, the nights (and days) cooler, and it's tim...
Read More >>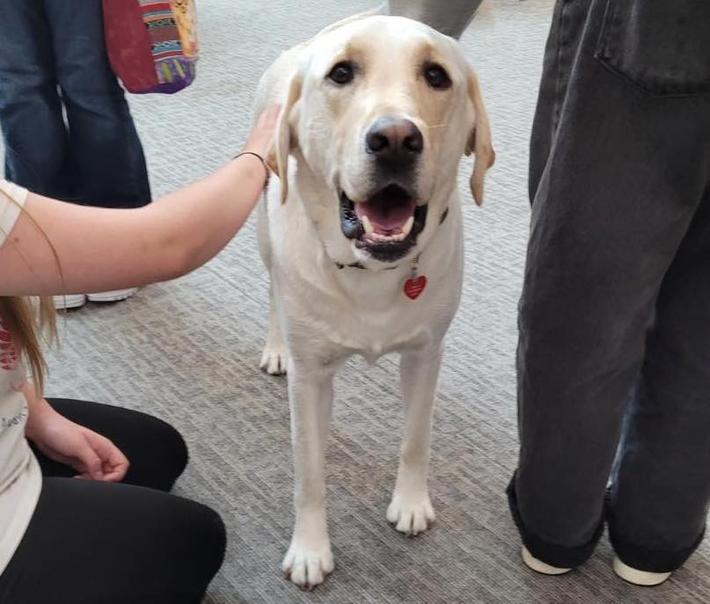 Pups on Campus
Traverse City West Senior High has brought on a very good boy as their newest staff member for the 2023-24 school year. Me...
Read More >>