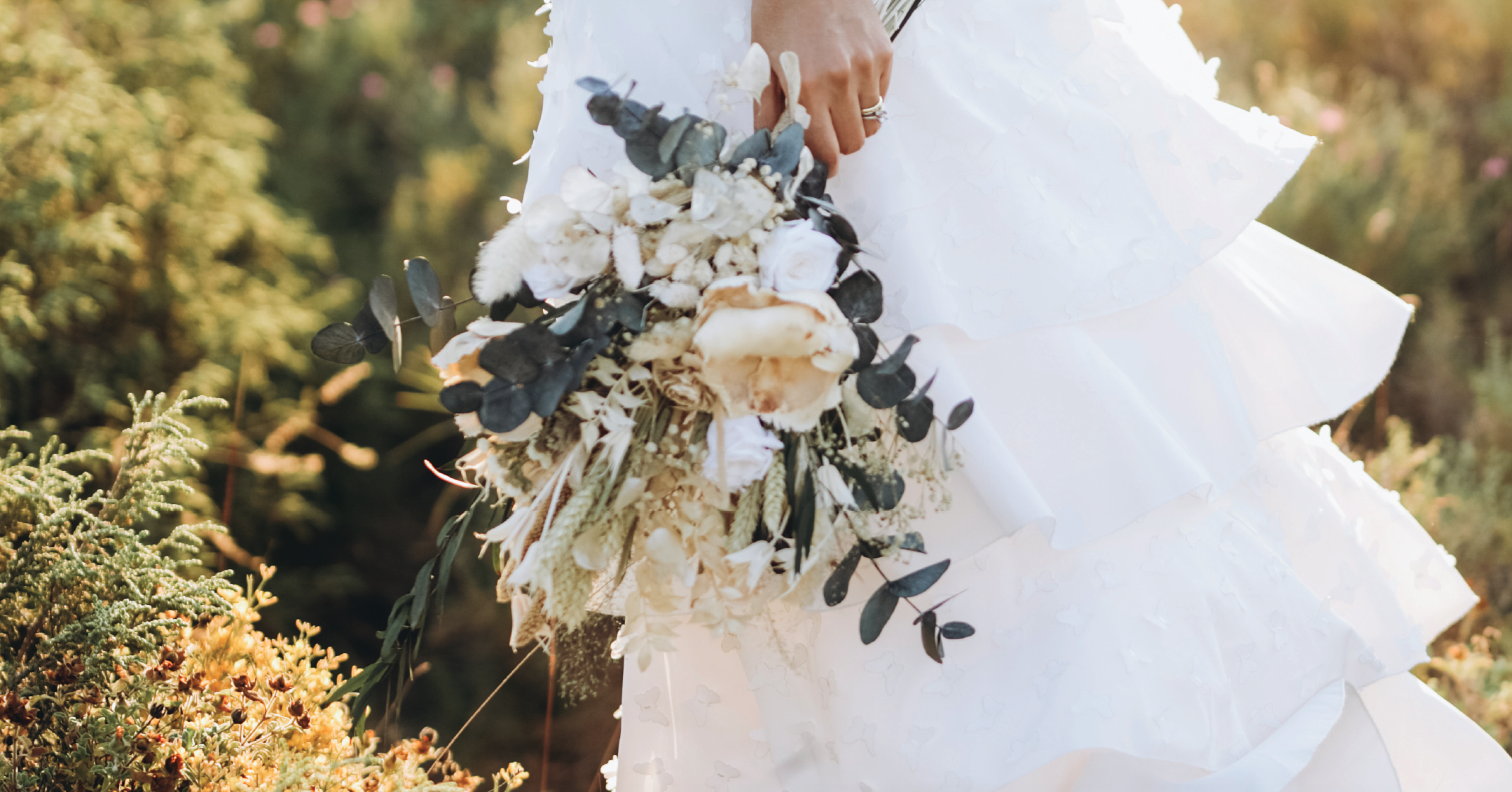 Despite Virus, Soon-to-be Wedded Couples Are Marching On
The latest on the North's massive wedding industry — and the couples only weeks out from their big day.
Each year, roughly 2.3 million weddings take place in the United States, with approximately 60 percent of them occurring between May and October. But as fears over COVID-19 (Coronavirus) continue to infect virtually every aspect of day-to-day life, it's time to ask an important question: Could the summer of 2020 be the summer without weddings?

In recent years, northern Michigan has become one of the top wedding destinations in the Midwest, thanks to its wealth of wedding venues and hotels, stunning settings, and almost-always gorgeous summertime weather.
At the moment, though, it is effectively illegal to hold a wedding anywhere in the state. On Monday, March 23, Governor Gretchen Whitmer signed a "shelter in place" order that (among other things) bans "all public and private gatherings of any number of people occurring among persons not part of a single household." In other words, weddings are almost unanimously on hold in Michigan until at least April 13. The CDC has also discouraged against any gatherings of more than 50 people through at least mid-May.

What does this period of mandated social distancing mean for northern Michigan's booming wedding industry? Northern Express reached out to wedding venues, planners, and vendors throughout the region to get a sense of what's happening on the ground in the ramp-up to peak wedding season.

TIME IS (MOSTLY) ON OUR SIDE
Believe it or not, most said that their client brides and grooms are staying optimistic and keeping their wedding plans intact, at least for now. Only Grand Traverse Resort and Spa indicated they'd recently rescheduled dates — one for a March wedding and the other for an early April celebration — both of which have been moved to August.
One reason that there hasn't been much upheaval yet is that wedding season in northern Michigan tends to skew a bit later than in many other parts of the country. According to Melissa Conradie, owner of Traverse City's Conradie Event Design, the past few years have seen August and September trending as the area's busiest wedding months. Conradie, in fact, said she had no May 2020 weddings on the books anyway; most of her clients have dates booked deeper into the summer and are holding out hope that things will look a bit different by then. The same is true for Meaghan Kenny, another local wedding planner. Kenny's business, fox + fern events, is currently looking at June 6 as the start of its 2020 wedding season.

PLAN B
That's not to say cancellations and postponements aren't potentially coming down the pike for summer 2020 weddings. While there is some hope that warmer weather will change the game in the fight against COVID-19, there is also a chance that quarantines, travel bans, and social distancing restrictions could last into summer, if not longer. Both Conradie and Kenny say they are communicating closely with their clients and vendors and playing the waiting game to see if June-and-beyond weddings can stay on the books or if alternate plans will be necessary.
"What we've done as of now is gather all of the information we can to form a 'Plan B' for our June couples," Kenny said. "Currently they are all planning on keeping their dates and re-evaluating after April 13 to see where things actually are. It's so tough right now because, as we know, things are going to get worse before they get better. So, to avoid too much panic, we're going to wait to postpone until we're closer to [those dates]."

REFUND v. RESCHEDULE
In the meantime, questions are swirling about the logistics of rescheduling weddings, or about how venues and vendors will react (or refund deposits) in cases where cancellations might be necessary.

Robert Sika is the co-owner and executive chef for GreyStone Weddings, which owns two northern Michigan wedding venues — GreyStone in Honor and Visions at CenterPointe in Traverse City — along with a travel company that helps couples plan their honeymoons. Sika says he hasn't seen any cancellations yet — even with a May 2 wedding on the calendar — but that he's gearing up for a situation where many brides and grooms might yet be forced to reschedule their events.

"What we've told our couples is that, if they need to reschedule, we'll reschedule them to any dates we have open at either facility," Sika said. "So, if they're booked at Visions, but GreyStone has a date open, we'll switch them over to that venue." He added that he will honor initial contract amounts for rescheduled weddings, even though the high-demand months, like August, are typically priced higher than the lower-demand months that are most likely to see postponements, like May.

Still, despite everything, refunds remain a sensitive subject for local businesses that rely on wedding season to make their revenues. "We're not like a DJ, where if we can't do a weekend, the equipment just sits in a trailer," Sika explained. "There's not a lot of overhead there. But when a venue has a cancellation, they still have a mortgage to pay; they still have property taxes. There are a lot of things that we have to pay that, say, a photographer doesn't have to. Our deposits hold more than just the venue: [They also hold the event's] caterer, DJ, shuttle service, ceremony site, etc. So, there is no way for us to just refund a deposit back, at least at this point, since we're not going to be getting any help from the Small Business Association or from our banks."
Amy Hendrickson, an Elk Rapids-based florist who operates the family-run business Amy Kate Designs, says she's in a similar position.

"This crisis is not the couple's fault, so the question of refunds is a very difficult one," Hendrickson told Northern Express. "I feel that if we don't take care of our businesses, we aren't going to be there for our future brides. So, giving back deposits right now is a really difficult decision for a lot of people. I think that we have to stay strong and remain strong so that we're there for all of our clients in the future."

CREATIVE SOLUTIONS & TEAMWORK
These situations are leading local wedding venues and vendors to adopt policies and strategies that encourage couples to postpone rather than cancel. Kenny says most of the vendors she's worked with are willing to postpone to any available date through April 2021 free of charge, or to a summer/fall 2021 date with a rescheduling fee. Venues are working with townships to amend policies that would allow them to hold more weddings on additional dates, potentially opening the door to a slew of Friday, Sunday, or weekday weddings. Local wedding planners are offering to help couples who don't already have planners, to assist them in navigating logistical hurdles. Sika is even looking at incorporating new video capabilities at GreyStone and Visions that would make it easier and more rewarding for some guests to attend weddings remotely.
Most of all, vendors and venues throughout the region are coming together to make things easier for their couples. Sika says that, if he can't accommodate a couple on the rescheduled date of their choosing, he'll work with them to find a different venue that can. And Hendrickson is planting more flowers than ever before, to help up-north florists that don't have local growing operations and rely on shipments from outside of the country, many of which have ceased.

According to Conradie this tight-knit teamwork mentality has always existed in the northern Michigan wedding industry but has felt especially pronounced in recent weeks. It's been "incredibly beautiful," she says, to see how event professionals throughout the area are banding together, staying in touch, and taking steps to support one another — and to support all the brides and grooms still planning to say "I Do" this summer. Conradie's biggest hope is that couples will trust in these alliances and stay the course with their wedding plans — even if celebrations in summer 2020 end up being a no-go.

"Look to postponing," Conradie said. "Look for ways to get creative. Don't cancel your wedding. You're still going to have a beautiful celebration. You're still going to have that perfect day. It may be on a different day, and it might look a little bit different, but we are going to make sure you still have a perfect day."
Trending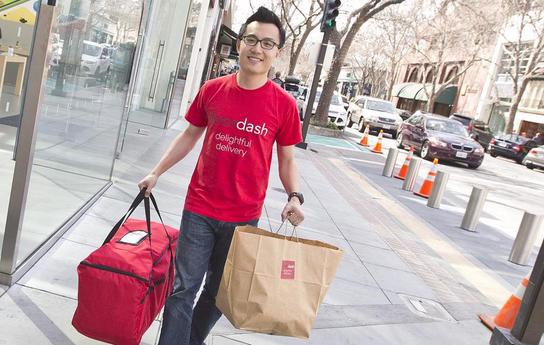 Could Delivery Save NoMi Eateries?
What was once the exclusive province of pizza and sandwich joints has become a means for some restaurants to thrive. But e...
Read More >>
What You Are Voting For?
After voting straight Republican for 36 years, from 1971 through 2007, I have been an Independent since 2008, studying and...
Read More >>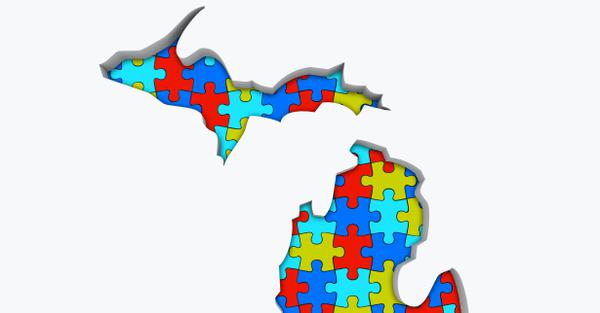 The Democracy Lottery
Mary Burget, a retired Northwest Michigan College math instructor, thought her math skills might be useful in redrawing Mi...
Read More >>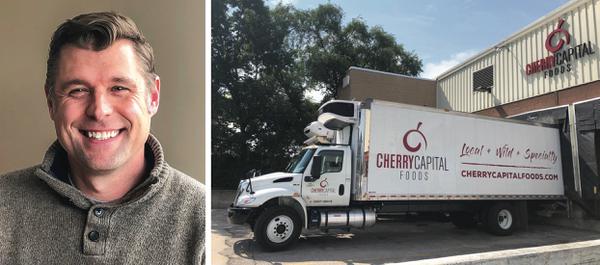 Forged In Fire
As the new managing director for Traverse City's Tamarack Holdings, Michael Lahti is helping to lead a company that ...
Read More >>
↑