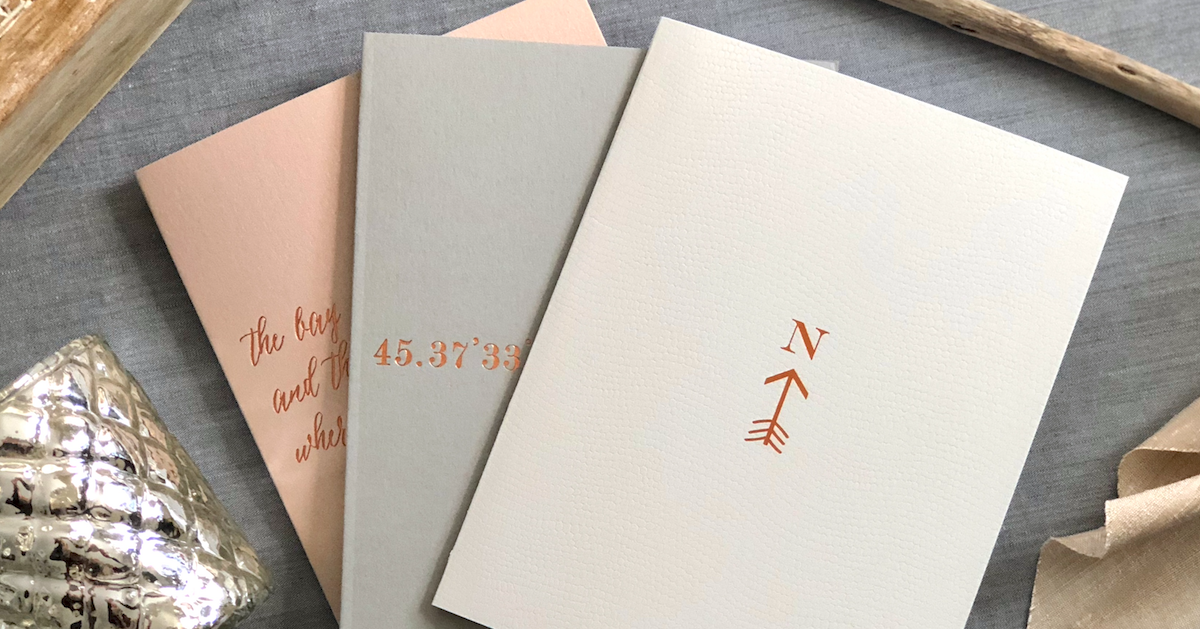 Do Me a Favor
What to gift your guests
The paper pouch of pastel mints or customized M&Ms is, well … a reliable standby in the wedding favor department. But if you're looking to leave guests something a little more memorable by their plate, consider something as unique as you.
PRETTY CLEAN
Want to offer something different to your guests that's pretty and has a purpose? Give them a lake wave that they can take home with them: Lake Soap (lakesoap.com). Created by Christy Vadeboncoeur, who decided to start making her own hot processed soap when she became dissatisfied with commercial products, each bar is made in Traverse City and contains oils like olive, coconut, and avocado, plus additional skin-friendly ingredients like goat's milk, kaolin clay and shea butter.
"Every bar is slightly different, because they're all made by hand in small batches," Vadeboncoeur said. The Lake Michigan Bar ($6.50 each) features a bottom layer that looks like sand and a top layer that represents a lake wave, in a stunning blue that will remind your guests of this special part of the state. Even the scent suits all with its simple citrus-water aroma.

Bonus: If you want something extra-special, you can ask Vadeboncoeur to customize the soap color to match your wedding party colors (Just make sure you order ahead, as it takes over 90 days for the soap to "cure" and be ready for use.)

REGIONAL ROMANCE
Stacy Horn of Juniper and Lace Events (juniperandlaceevents.com) pointed out that no matter the year, locally sourced treats and trinkets are always perfect picks for wedding favors. "I work out of Traverse City, and it's always about cherries because we're so cherry-centric here," she said. "You or I might hear that request and think, 'Well, we see that all the time,' but a lot of the wedding clients that we work with have guests coming from out of town, so for them, our cherry treats are very special." Whether you choose miniature cherry jams or charming little containers of chocolate-covered cherries from Cherry Republic (cherryrepublic.com), you really can't go wrong with something sweet and definitively northern Michigan. Not cherry crazy? Try some mini boxes of Mackinac Island fudge, Michigan car decals or magnets, or pretty keepsake Petoskey stone charms.
SWEET TREATS
Before Seafoam Candy Company (seafoamcandycompany.com) started making candy, they were wedding photographers; they know all too well which wedding favors are eagerly grabbed up, and which are left resting by the water glass. Seafoam's unique candy, a sweet, light, melt-in-your-mouth treat made of caramelized sugar and organic molasses, is formed into small squares and dunked in chocolate. Best of all, it can be ordered in exotic custom artisan flavors like banana, butter rum, chai, cinnamon, root beer, and peppermint, with several pieces of the candy packaged up beautifully in tiny, festive craft paper boxes with custom tags that are perfect accompaniments to your place settings. Each tiny box runs $2–3, depending on your level of customization. "That's the basic level," added Seafoam Candy Company's Dan Carlson, who owns the company with his wife, Mary Carlson. "We can go even simpler or more elaborate than that if you'd like. We really work to customize the candies and presentation to your wedding and your budget."
JOURNALING JOY (pictured above)
Personalized wedding favors have long been a popular option — usually the bride and groom's names and wedding date on items like matchbooks, coffee mugs, and glass-poured candles. But Sheila Dodson-Wright of Tableau Events (tableauevents.com) likes to make the personalization more subtle for one particular favor item, so guests can more easily use it once the festivities are over: "We are doing a lot of small, custom desk journals that we design and make ourselves," she said. "We brand them especially for each client, and guests can either pick one up from a special table, or get it in a welcome bag. The twist is that we don't usually put the bride and groom's names or initials on the journals; instead, we include maybe an illustration of the location, or a quote about the lake, or the map coordinates, so that the journal makes more sense to use sitting out on a desk or in the kitchen on a long-term basis, but it's still also a nice memory of the wedding."
Trending
Very Busy Very Fast
This isn't going to be easy. President Joe Biden and his thin congressional majority are walking into troubled times both ...
Read More >>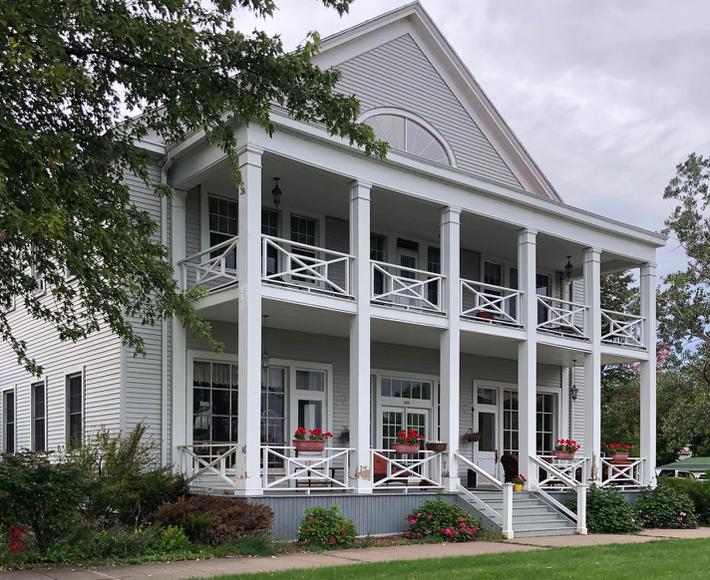 Thunder Bay Inn
Former playground to Henry Ford and part of a famous film and novel based on a real-life murder in the town, the courtroom...
Read More >>
Forty Acres' Spa Day Martini
Myriad methods of cocktail creation are on display at bars around the world. There are flaming drinks, compotes laden with...
Read More >>
He's Gone, Now What?
Wounded and fearful, America watched the 45th President leave the nation's capital. On a hastily arranged stage at a...
Read More >>
↑