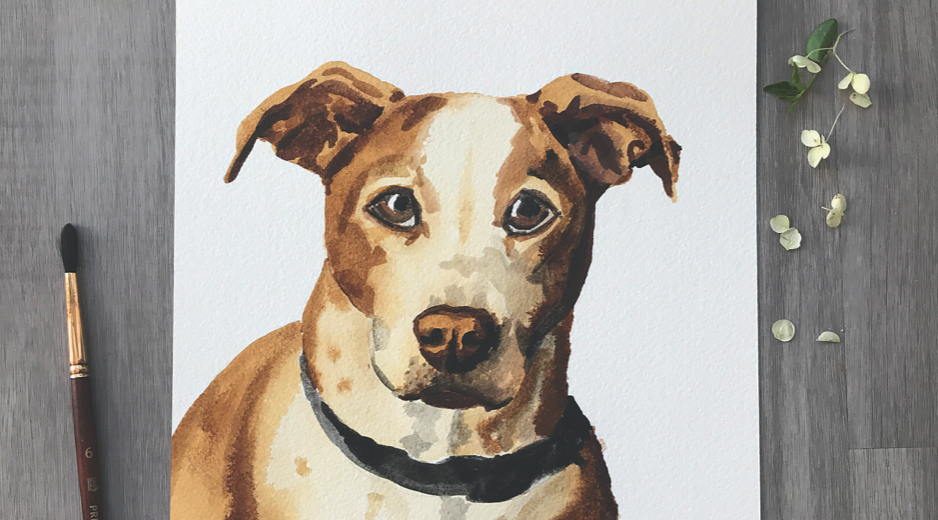 Don't Call it Puppy Love
Are we spoiling our pets or treating them like the family they are?
A couple years ago a close friend of mine was splitting up with his wife. The situation had all the complications of a messy divorce: who gets the house, mutual friends taking sides and accusations of infidelity. Fortunately, they didn't have kids. Or, at least, I thought they didn't.

"Just get rid of the dogs," I suggested to my friend.

"What if they were your kids," he asked. "Would you just get rid of them?"

I didn't argue. I was going through a similar situation, but with human kids. However, it was clear that he was heartbroken and he loved his dogs.

Eventually, when the dust settled he got custody of the dogs on the weekends. I was happy for him, but it only seemed to open up old wounds each time the dogs were handed off.

I often thought about consoling him with the fact that he wasn't obligated to pay child support, but I thought better of it.

Within a year after the divorce he moved out of state, but still visits the dogs when he returns.

The two chocolate labradors recently turned 7 years old. I know this because his ex-wife posts photos of them on social media each year to celebrate the milestone. This year, the dogs wore tiara-like headbands donned with the words: Happy Birthday. Blue for the boy, red for the girl. There was also a cake wishing the canines — by name — happy birthday.

When it comes to treating pets like kids, they are not alone. And nowadays pet owners will spare no expense when pampering their furry loved ones for various reasons.

In 1994, Americans spent $17 billion on their pets, according to the American Pet Products Association. But by 2016, spending quadrupled to about $62.75 billion. And as more and more Millennials become pet owners — who also have a larger disposable income — the industry could reach $96 billion in sales by 2020.

Misty Avery is a pet stylist at Wiggle Wags Pet Salon in South Boardman. Grooming, bathing, nail trimming, haircuts and teeth brushing are some of the standard services she provides routinely. However, the need to make a trip to the pet salon is not always by necessity, but rather vanity.

"We get a lot of [pet owners] that are like, 'It is their birthday today, I want her to look pretty,'" Avery said. "The dog doesn't necessarily see it that way, but the parents do and they feel like they are pampering them when they bring them in to get all cleaned and pretty for their birthday or whatever holiday it is."

On occasion, she will have special requests to put bows on pets, paint their nails or prep them for a wedding or graduation event.

"They ask for certain colors put on them to match the event," Avery said. "Some people are sports fans and they request certain colors to go with their favorite sports teams. I just had a Spartan fan and he said any color, but blue. …They definitely like them to match their personal likes."

According to the US Bureau of Labor statistics, pet owners spent a combined $5.7 billion on grooming and boarding in 2016.

Avery sometimes gets some unusual grooming requests, including pet owners with longer beards who want their dogs to resemble them.

Erika Escobar works at the front desk at Bokhara Pet Resort & Spain Elk Rapids. The 40-year-old business provides boarding, daycare and pet grooming services for both cats and dogs. They claim to have the largest cat cottage in the state.

"We do have a lot of clients that look like their pets," Escobar said. "Even the attitude is the same. We can feel it, like the attitude of the dog and the people are the same."

She confessed that she, too, resembles her own pet, who owns two dogs.

"I kind of look my French bulldog," Escobar joked. "I am kind of a bitch some times and I am kind of needy too."

Escobar said she has seen a trend in younger pet owners who dote over their animals, especially ones that don't have children.

"It is like they are replacing the human kid," Escobar said, who has worked at the Elk Rapids pet resort for the past 10 years.

Avery can relate to this mentality. She doesn't have any children, but considers her dogs like her kids.

"They even have middle names," she said. "I think our views on animals have changed a lot. I have had many refer to their pet as a fur baby or fur kid. They are definitely more like a furry kid now, than just a dog. …People see them more as a family member and want to spoil them like their kids."

She pampers her pets by painting their nails and even dying her dog's tail purple. On their birthdays, she dresses them up and takes them out for a treat.

"My dog just celebrated its 10th birthday and we went out to Traverse and stopped at all the dog places," Avery said. "Just so he could have a day out and have some fun and something new. With my schedule he doesn't get out of the house much. Going other places and meeting new dogs is a big deal for him."

Pets have dictated Avery's social life to the point where she has decided against having a full-time relationship. Between her elderly animals and special needs cats that require medication, she doesn't have much spare time. She feels guilty if she is away from her pets for too long.

"I dedicate so much of my time to [my pets], that I don't have time to dedicate to another person," Avery said. "It didn't start out that way, but the longer I was by myself the more I focused on my pets. That is just my life now and I am okay with that."

A survey of 1,000 singles conducted by PetSmart Charities and Match.com found that 66 percent of men and women would not date someone who didn't like pets. And 70 percent of singles think their date's reaction to their pet is important.

"My dogs are very friendly. If they don't like someone, then I am like something is wrong with this person," Escobar said. "They can sense things."

Instead of having a pet to find a partner, Debbie Rodriguez adopted her dog Cosmo to help fill a void in her life after her husband passed away.

"My daughter put [Cosmo] on Facebook and said, 'Mummy can we please?,'" Rodriguez said. "He has been the love of my life since."

She brings her two dogs to Wiggle Wags Pet Salon in South Boardman every six weeks. On a recent April morning, she comforted Cosmo with hugs and kisses as Avery trimmed his nails.

Aside from salon treatments, Rodriguez said her two dogs get special treatment often.

"Sophie wears sweaters and Cosmo just gets lots of love and attention — he gets to sleep in the bed with me," she said. "They get treats every time we go out."

Caring for her pets is easy, because they have unconditional love for her, she said. And she can tell the difference in their attitude when she spoils them.

"They miss me when I go to work," Rodriquez said. "They are the loves of my life."

However, unconditional love and loyalty comes at a price when owning a pet. In 2016, US pet owners spent about $24 billion dollars on food. The largest expense associated with pet care, according to the US Bureau of Labor statistics.

Avery has a lot of expenses when it comes to her pets. She doesn't feed her animals "junk food."

"My one senior dog is picky," Avery said. "The only way she will eat her food is if I put a little tuna fish in it."

Medical expenses are also a burden. In 2016, US pet owners spent a combined $15 million on pet medications, according to the Bureau of Labor statistics.

At Bokhara Pet Resort & Spa, several pets require medical attention, like administering shots for diabetes.

"I have never seen so many dogs with so much medication in my life," Escobar said. "They take very good care of their dogs. They spend a fortune in medication."

Avery has one dog that is on multiple medications, which costs $100 per month and another dog that is diabetic.

"I have had him for years," Avery said. "I am not going to dump him just because he is diabetic now. That is part of the deal. You take them on for life and everything that goes with it, until they are gone."

On average, dog owners will spend more than $350 per year on veterinary visits and cat owners will spend about $200 per year, according to American Veterinary Medical Association.

Jennifer Seewald, the owner of Happy Dog Paw in Traverse City, offers pet owners alternatives when caring for their animal. In the past 15 years, she has seen a dramatic shift in how people treat their pets.

"It is about awareness. People don't want to take their pet to the vet and have it pumped full of pills," Seewald said, who also offers nutritional counseling for pet owners. "If they can find an alternative to being poke and prodded, they would much rather do that."

Aside from daycare and grooming, she offers essential oils and Reiki — a form of alternative medicine called energy healing.

"It has been a little bit slower than the rest of the business, because not a lot of people know about Reiki healing," Seewald said. "But I do still have people that come in and ask for it."

She added that it works better with pets than it does with humans.

"When humans go into it, they are apprehensive. They have a lot of questions and they don't understand it," Seewald said. "When you do it with a pet, it is like they automatically know because they feel the energy. So they are open it."

Aside from the expenses, she said pet owners want the best for their animals, because of the benefits they bring and are considered part of the family.

"When you get connected and have a bond to your pet and you bring that little puppy home and you have seen that dog through good and bad times; and the dog has seen you through good and bad times. On the day it is time to put that dog down, it hurts," Seewald said. "People have become aware of the goodness they can bring into their life."
Trending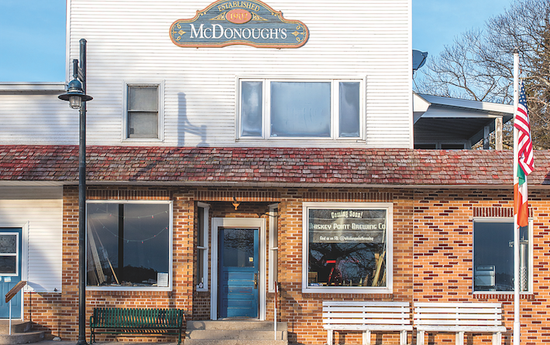 Welcome to Michigan's Most Remote Brewery
After years of planning and honing his beer-making skills, this spring, Patrick McGinnity plans to open Beaver Island&rsqu...
Read More >>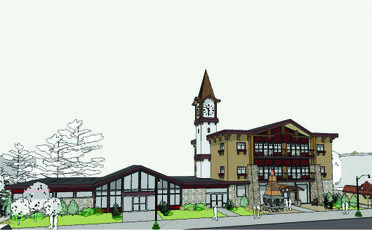 Gaylord: A boomtown Up North
Gaylord native Gary Scott had moved to Indiana, where he and some partners started a business to invest in distressed prop...
Read More >>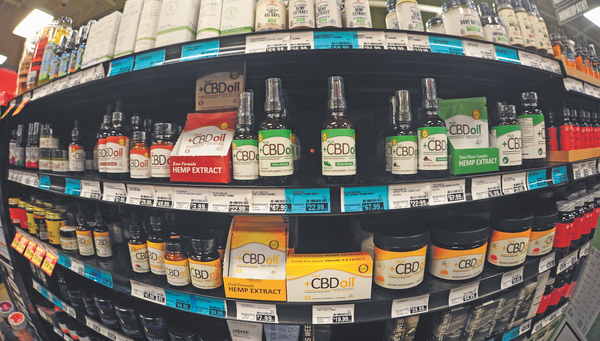 CBD Laws: Dazed and Confused
The sign outside of Family Video in Kalkaska lets drivers know the store has more than just movies. The sign reads: &...
Read More >>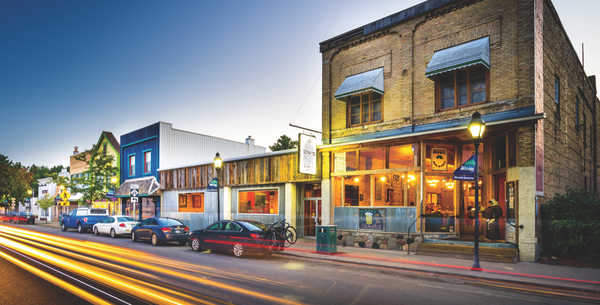 Small Up North Towns on the Rise
Spotlight on Bellaire (pictured)Seems Traverse City isn't the only place in the region making those "Best...
Read More >>
↑