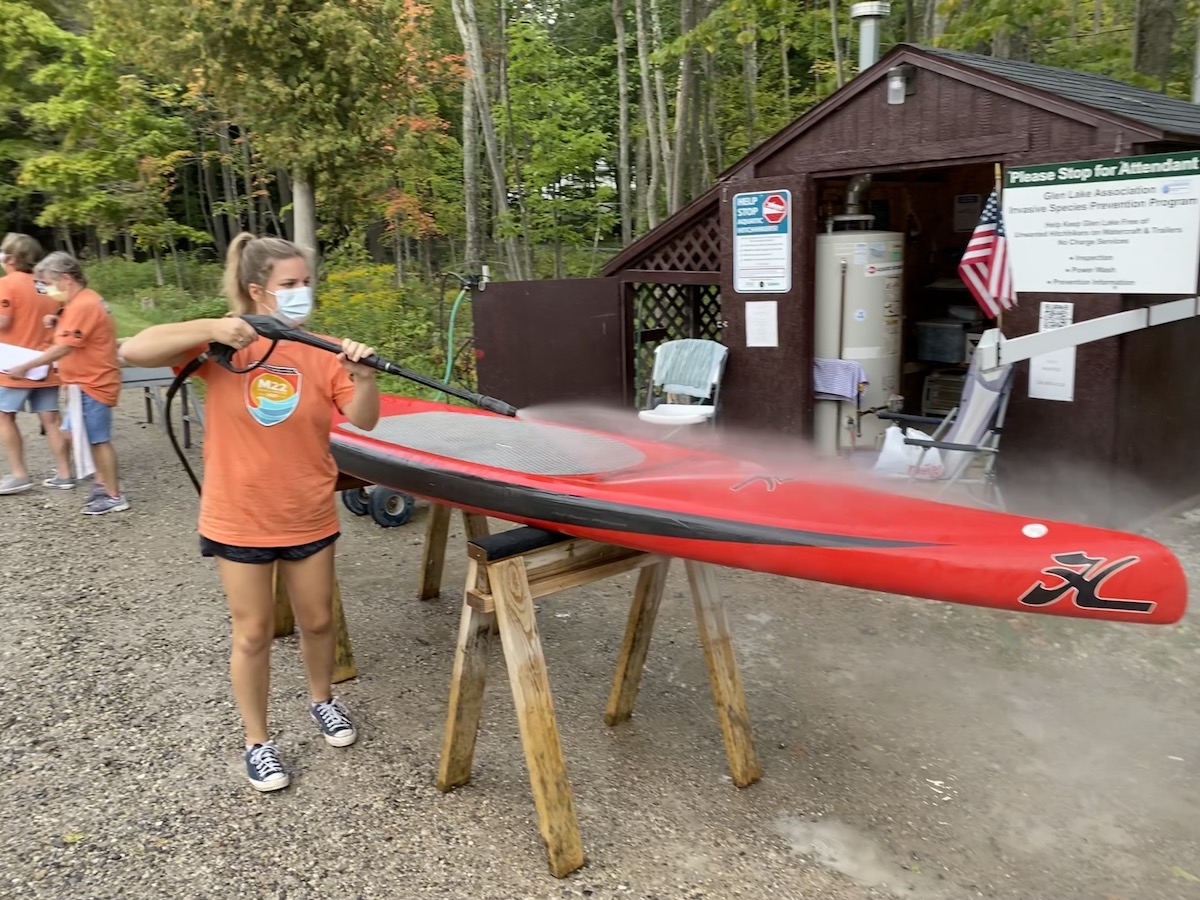 Don't Make a Splash
Locals and visitors alike can protect our waterways from trash, invasive species, and pollutants this summer
When you think of northern Michigan waterways, you think of crystal blue lakes, sandy beaches, and rivers teeming with fish. You don't think of Eurasian watermilfoil, stormwater pollution, or the New Zealand mud snail.
But maybe you should. Whether you're here for a week or you call Up North home, local water advocacy groups are calling for everyone to be part of the solution when it comes to keeping our water clean and pure.
"We know what we need to do to keep these lakes special," says Caroline Keson, monitoring programs coordinator for Tip of the Mitt Watershed Council in Petoskey. "We all have to come together and make sure that [they are] protected and that we're doing the right thing."
The Humans Are Coming
Soon, hundreds of thousands of people will be flocking to northern Michigan. That translates to parties at the Torch Lake sandbar, flotillas at West End Beach, and half a dozen strangers at your favorite fishing spot.
The pandemic spurred more people to get outdoors, and that trend holds true on our waterways. The Benzie Conservation District has seen an uptick in usage, especially for fishing and kayaking, which Conservation Specialist John Ransom says can make the Betsie and the Lower Platte rivers look like "an amusement park" due to the swell of people and watercraft. "We're really having an overuse problem," he says.
That's not to say we shouldn't get out and enjoy the water. "We just have to make sure that we're growing in a smart way that protects the reason why a lot of people want to live around here," Ransom adds.
Interestingly, none of the environmental experts we talked to have found a direct correlation between more humans on the water and poorer water quality.
"Certainly more people means more potential for pollution or water quality impairment, but we don't have any documented increased water quality issues with more boat or beach use," says Heather Smith, baykeeper for the Watershed Center Grand Traverse Bay.
Although it's a bit of a relief to hear our watershed doesn't go haywire from the extra bodies, there are two notable problems humans bring with them when they hit the water.
One Person's Trash
The first problem is garbage. At this spring's Great Lakes Cleanup, the 200 volunteers who worked with the Watershed Center collected more than 1,000 pounds of trash from the shoreline of Grand Traverse Bay alone. Smith says some of the biggest offenders are lightweight, single-use products like straws and wrappers, which can easily blow off your beach towel or out of a trash can on a windy day.
"I encourage everybody to bring a pail or a bucket or one of those plastic grocery bags that we all have sitting around at home," she says. "Every time you go to the beach, pick up what you see. [Be] cognizant of your own footprint to try to do your part."
But trash isn't limited to the remains of your lunch—it also includes your fishing gear. Ransom explains that during clean-ups on the Betsie River, it's not uncommon to find five-pound tangles of line and hooks in the riverbed.
"You're fishing and you hook into a log and you just think, 'I don't want to get that hook out. I'm just gonna break it off.' Well, if a thousand people do that, then suddenly you have a log that's full of hooks. Think about that impact as a whole instead of just as an individual," Ransom says.
In fact, Ransom suggests applying the "multiply it by a thousand" mentality to all habits on the waterways, whether you're misminding your trash or causing erosion by taking an unmarked trail. "You really can't be like, 'I'm just one person in this.' We have to really think about [our behavior] as the whole amount of users on these lakes and these rivers."
This Lake Isn't Big Enough for the Two of Us
The second problem that makes its way north is more sinister, perhaps because it's hard to know what's happened until it's too late. And that's the transport of aquatic invasive species.
It's easier than you think to move these resilient and ultimately dangerous critters and plants. They hitchhike as you're lake hopping on your pontoon, fishing different rivers, or taking your paddleboard out for a spin. Once established, they can compete with native species, alter oxygen levels, and threaten both aquatic life and water quality.
The Watershed Center, Tip of the Mitt, and the Benzie Conservation District agree that two of the most nefarious interlopers include Eurasian watermilfoil and the New Zealand mud snail. (Many more invasives exist, which the Michigan Department of Natural Resources lists at michigan.gov/invasives.)
Eurasian watermilfoil—first introduced to the U.S. as an aquarium plant—can spread through fragmentation, so you don't need to have a big, seaweed-style clump stuck to your hull to transport it. Watermilfoil has been already found in several northern Michigan water bodies, including Lake Leelanau, where tireless eradication efforts are underway to the tune of $5 million.
If that's not enough motivation for you to visit the boat-washing station, think of it this way: With just a few years of unchecked growth, the plant has the ability to take over an inland lake. There's a very real chance that once it takes hold, you might not be able to put your boat in at all.
"The beds are just so dense and also grow up to the surface," Ransom says. "Then you can't boat through that area without it being tangled up in your boat motor."
On a literally, but not figuratively, smaller scale, the New Zealand mud snail is so tiny—just 4-6 mm—that you really have to look to find one of those little buggers. They like to nestle into the seams on fishing waders, and once transported, a single snail can create an entire new population. (All mud snails are female and reproduce by cloning.)
The snails eat the algae off of rocks and are direct food-chain competitors with mayflies and caddisflies, which fishermen know are integral in a healthy trout stream. Worst of all? The trout don't eat the snails, so the fish could lose their food source if the mayfly and caddisfly populations are threatened.
Though all of this can seem overwhelming, never fear: There are steps you can take.
"We are really advocating for proper boat washing," says Smith. "We're advocating for people to be cognizant about the potential to spread invasive species. That means ensuring that you're either decontaminating your gear, your equipment, and your boat, or allowing for appropriate dry time between different water bodies."
Dozens of boat launches across the region have washing stations, and it is worth the wait to get cleaned up before you head out on the water. Keson says that in 2021, volunteers from Tip of the Mitt washed 279 boats, trailers, kayaks, and canoes.
Imagine if you multiplied that by a thousand.
Trouble on the Homefront
Now, if you think only trash and these traveling aquatic friends were to blame for watershed problems, think again. Another major challenge noted by the experts is stormwater runoff and associated sewage overflows.
Our region has seen larger and more intense rain events in the last few years that have led to contamination of nearby bodies of water. Smith says that starting in June, the Watershed Center tests weekly for E. coli at local beaches on Grand Traverse Bay. They also do volunteer stream monitoring at 30 wadeable streams across the watershed to make sure the water coming into the bay is healthy too.
"Stormwater runoff is one of the biggest threats to water quality in the Grand Traverse watershed," she says. "It's either untreated and discharged directly to a water body—a bay or river or stream—or sometimes there's very minimal treatment when it goes down those stormwater drains."
Green infrastructure and laws put in place by local governments are key to solving this problem.
"We've been addressing that stormwater in several ways, and one is working with townships and municipalities to ensure they have robust stormwater ordinances or laws about how stormwater is regulated. We're encouraging townships and municipalities to require green infrastructure or low-impact development technologies. Those are terms to describe natural ways to treat stormwater on site using soil microbes and vegetation," Smith explains.
Be the Change
Aside from the proper cleaning of our watercraft, locals can go a few steps further.
You can start with some green infrastructure of your own by making sure you're planting the right plants. "We really want to encourage folks to have a natural, vegetative buffer between their home, their turf grass, and a lake or stream," Smith says. She adds that native vegetation doesn't need fertilizer or pesticides, and that having it near "the land-water interface is so critical for water quality [and] for aquatic habitat."
If you're a full-time or seasonal homeowner Up North, Keson says to check your septic system. As water levels have risen in the past few years, they may have encroached on your septic field, leading to "extra nutrients getting into the water." (Note: In this case, the nutrients aren't so healthy.)
Speaking of so-called nutrients, summer chores like fertilizing, pesticide applications, and driveway sealing are other culprits for water pollution. Smith recommends eliminating these activities altogether or seeking low-impact alternatives.
Last but not least, be thoughtful about where and when you're recreating. "Maybe do a little research on the waterbody that you're going on," Keson suggests. "I think that helps awareness for where people are and how everything is connected."
Smith agrees. "We live in a beautiful spot," she says. "We can all do our part to ensure that it's safe and protected."
Trending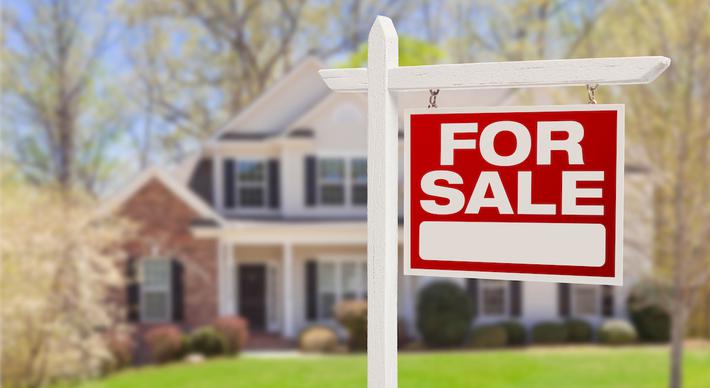 From Frenzy to Focus: Northern Michigan's Real Estate Update for Fall 2023
High-interest rates coupled with a lack of home listings have made for an interesting year in real estate. Northern Expres...
Read More >>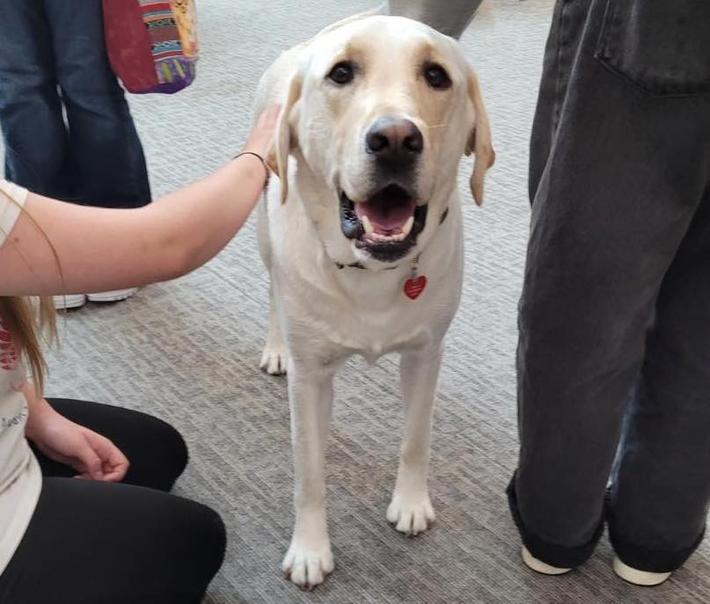 Pups on Campus
Traverse City West Senior High has brought on a very good boy as their newest staff member for the 2023-24 school year. Me...
Read More >>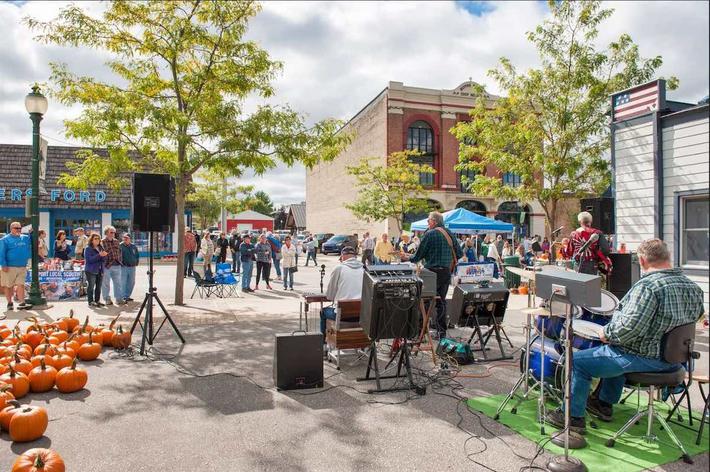 Celebrate the Harvest in Boyne City
Welcome to the season of harvest festivals! The days are getting shorter, the nights (and days) cooler, and it's tim...
Read More >>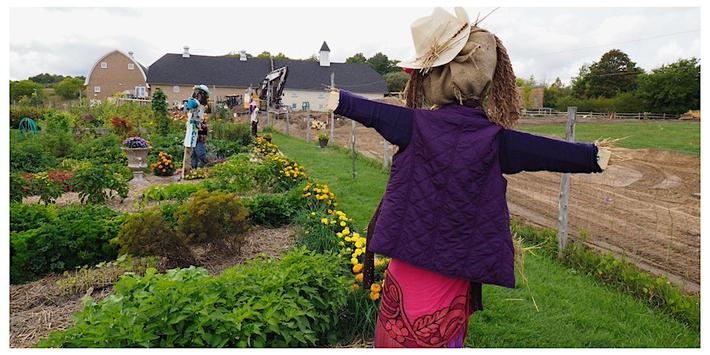 Scarecrow Szn
It may not be "spooky szn" (as the kids call it) just yet, but it does seem like it might be scarecrow szn. Th...
Read More >>