Don't Miss the Music of Alpenfest
Alpine Audio
If you're a fan of free, live music, the Pontresina Entertainment Tent at Gaylord's Alpenfest (July 11–15) is the place to be. "We've got more entertainment than we've ever had before this year," said Paul Beachnau, the executive director for the Gaylord Area Tourism Bureau. "We've really beefed up our music schedule this year, adding a great Christian band, some country, some soul music, and more — we try to have a wide range of music so there will be something that everyone will like. And it's all free, so you won't go broke having fun!" Here's a look at some highlights of this year's music schedule.
Tuesday July 11 – Citizen Way (pictured above)
Faith-based pop-rock outfit Citizen Way hails from Illinois, bringing together two sets of brothers to offer up radio- and family-friendly tracks like their two most recent singles, this year's "I Will" and "Bulletproof." The band is best known for its expansive anthems and pop ballads, and having toured for years, puts on a well-seasoned live show. Neshema, a fellow Christian band that offers a mix of acoustic folk, bluegrass, and country sounds, will open. Neshema opens at 6:55pm at the Jay's Sporting Goods Main Stage; Citizen Way plays at 8pm at the Jay's Sporting Goods Main Stage.
Wednesday July 12 – Endless Summer Band
The perfect fit for a multigenerational crowd, the Endless Summer Band is a 10-member ensemble with a crazy amount of musical range. Its setlist includes everything from Beyonce and The B-52s to Lady Gaga, Bon Jovi, Usher, and Santana. "They're a lot of fun, very energetic, and they play all the big hits," Beachnau said. The Eric Neubauer Ensemble, aka Die Dorfmusikanten (German for 'town band') will perform its authentic Bavarian music late Wednesday afternoon before the Endless Summer set.
Eric Neubauer Ensemble plays at 5pm at the UnitedHealthCare Pavilion; Endless Summer Band plays at 8pm on the main stage.
Thursday July 13 - Drew Hale
Texas native Drew Hale hails from Traverse City, but the country singer has made a big impression on Nashville, having recently won Music City's big Country Showdown competition, a grand prize that not only snagged him some pretty great award money but also gave him a leg up on his country music career and put him on stage alongside the likes of Dierks Bentley and Tim McGraw. Big Daddy Lackowski and the La Dee Das, a popular Polish polka band, will get things started a little earlier in the day.
Big Daddy Lakowski plays at 5pm at the Pavilion on Court (corner of Main and South Court streets); Drew Hale plays at 8pm on the main stage.
Friday July 14 - Mega 80s
After judges choose the 2017 festival queen at the Queen's Pageant, the whole festival will celebrate with the music of the Mega '80s, a Detroit band that not only dedicates itself to accurately reproducing that inimitable '80s sound and look but also has snagged several Detroit-area awards for best cover band. Also on Friday (noon–2pm), you can grab a mic and showcase your own talent at the Alpenfest Idol competition's auditions.
The Queen's Pageant hits the main stage at 5:30pm; the Mega '80s take over at 8pm.
Saturday July 15 - Phase 5 Motown Review
Bringing the best of authentic Motor City sounds Up North, the Phase 5 Motown Review brings together five standout vocalists to interpret a familiar roster of Motown soul, complete with on-stage choreography and flashy outfits. Local favorites the Gaylord Community Band will get its moment in the spotlight before the Motown show. Alpenfest Idol finals also happen on Saturday.
Alpenfest Idol finals take place at 3pm at the UnitedHealthCare Pavilion; Gaylord Community Band follows at 6pm. The Phase 5 Motown Review will take the main stage at 7pm.
For a complete Alpenfest schedule including these performers and more, visit gaylordalpenfest.com.
Trending
Moving Dirt And Stone
This year is taking a toll on me. I'm more sluggish. It's harder to get out of bed each morning. I have muscle pain that I...
Read More >>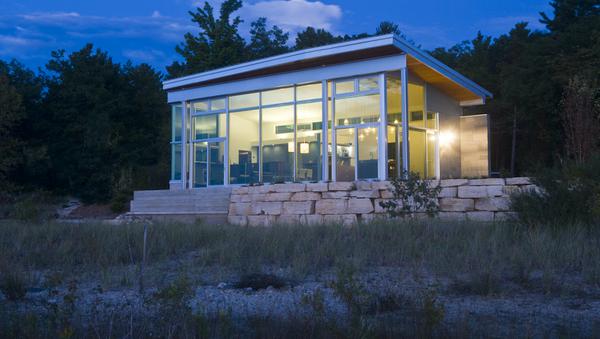 Northern Michigan Modern
From rustic log cabins to Victorian-style homes all the way to more traditional suburban-like developments, northern Michi...
Read More >>
Warts And All
Project 1619, a product of New York Times Magazine writers, is a potential public school curriculum that attempts to redef...
Read More >>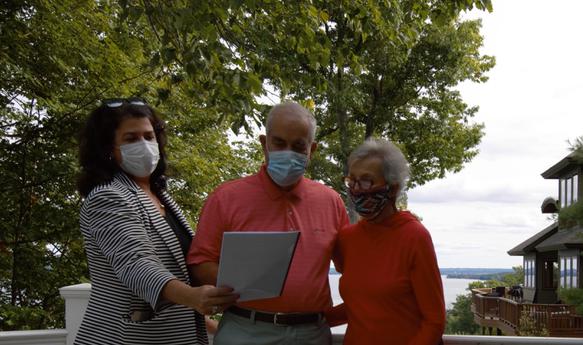 Pandemic Brings Even More Heat To A White-Hot Real Estate Market
There's a mad dash going on in real estate: companies bailing on their massive corporate office buildings, families ...
Read More >>
↑