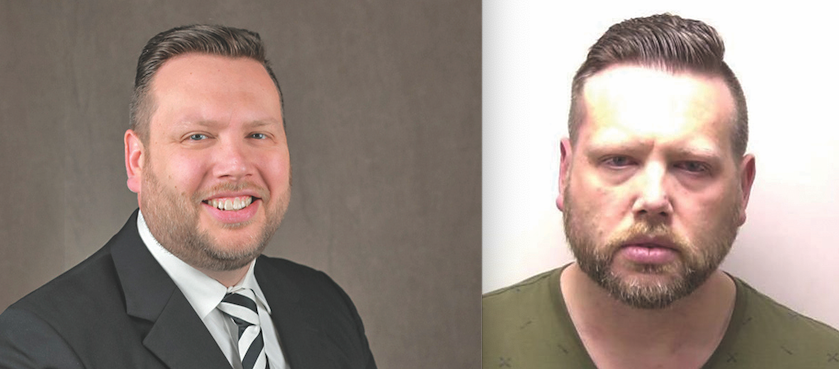 Double Life
Christopher Cox was a pastor, a successful businessman, a Rotarian, a father and husband. He was also a meth-addicted sexual predator who preyed on young men.
Warning: Details in the following story might be disturbing to some readers.

There was talk among a small group of inmates at the Grand Traverse County jail, talk of a monster who lived in town, one who would lure young men to his office after dark, offer them meth, and then violate them in unthinkable ways.
The inmates wanted the police to investigate, but there was a problem: Christopher Ryan Cox chose young men on the margins of society, ones who liked drugs and had criminal records. Cox was an upstanding member of society, a businessman, and a pastor at Long Lake Church. Who would believe the inmates?

Around the same time, a Michigan State Police trooper took a complaint from a young man who claimed to have been sexually assaulted by Cox, but the investigation lagged for lack of evidence.

Trooper Justin Rohrback didn't forget that complaint, though. When he heard that another young man had made a complaint about Cox, Rohrback sought out the man to tell his story.

Rohrback's investigation led to charges against Cox, who ultimately pled guilty in a plea bargain that took a life sentence off of the table.

On Nov. 5, following the former pastor's plea to third-degree criminal sexual conduct, Circuit Court Judge Thomas Power sentenced Cox to the maximum sentence possible: 10 to 15 years in prison.

Cox said nothing at the hearing, and his attorney, Paul Jarboe, said very little. Jarboe asked Power to sentence Cox to the minimum sentence under the guidelines, which would have been seven to 15 years.

"It's disappointing to be standing next to a man [under these circumstances], who has contributed to this community like this man has," Jarboe said.

But prosecutors contend Cox's good work for the community was merely part of an act, a con that got him close to vulnerable young men.

Charles Hamlin, assistant prosecuting attorney, even disputed Cox's claim that he had graduated from Penn State University. Hamlin told Power that Cox's degree was investigated and believed to be a fake.

"He's not deserving of being associated with the fine institutions in our community that he was a part of," Hamlin said.

Power noted that for someone with Cox's design skills, it would be easy to forge a degree. Nevertheless, he said, Cox didn't deserve the benefit of doubt. He noted, too, that there was an account in the pre-sentence investigation report that contended Cox was abused as a child, and even something like that he had to question.
"However, at the age of 42, it's long past time for him to be responsible for his behavior," Power said.

THE STORY OF A COMPLICATED MAN
Cox's story isn't easy to unravel.

While many people who once worked with Cox declined to talk about him today — at least publicly — some Northern Express contacted offered some insight into the man.

Michele Worden, president of the Master Gardener Association of Northwest Michigan, worked alongside Cox at some nonprofits.

Worden said Cox is very bright. Or, at least, she thought he was very bright. Worden said when the criminal charges were filed in April, it was as if Cox had died.

Nancy Johnson, a volunteer at Grace Episcopal Church in Traverse City, said Cox was an excellent designer.
"He did the rack card for our food pantry, and he did a wonderful job," Johnson said. "It's beautiful. It's wonderful."

Johnson said she had no idea that something was wrong with Cox, except, perhaps, in retrospect, after the last time she met him at a Northwest Food Coalition meeting, a few days before he was arrested.

"Something about him was not quite right," she said. "He didn't seem like the Christopher Cox that we knew before."

EVERYWHERE AND ANYWHERE
Cox moved to Traverse City less than a decade ago. He was originally from rural Pennsylvania, where he told people he grew up poor and often hungry. At some point he moved to Chicago, but in 2006 was convicted, in Illinois, of felony delivery of methamphetamine.

It's unclear how, but within a few years of that conviction, Cox turned his life around.

Cox was married in September 2010 and bought a house near Traverse City. He and his wife had a daughter who is now in elementary school.

(The couple separated in September 2018, according to court documents, and Cox's wife filed for divorce shortly after he was charged in April.)

Between the day he moved to Traverse City and the day he was arrested, Cox made an astonishing number of respectable connections for someone who was a drug addict and a sexual predator.

When Cox joined the Rotary Club in Traverse City, he got a standing ovation from the well-connected, community-minded club members, according to Traverse City Rotary's website.

The writeup notes: "This guy is already living Rotary: he's involved in a lot! And, maybe he will lead us in song one day; after all, he's the new Conductor of the Benzie Chamber Orchestra."

In addition to starting a successful website development company called Imprezza, he also served on the boards of Habitat for Humanity and East Bay Charter Township Board of Review. Before joining Long Lake Church, he was director of worship at Faith Reform Church in Traverse City.

In November 2017, Cox returned with his family to the place where he said his religious journey, at age 16, began: Butter Valley Community Church, located in Bally, Pennsylvania, a town of 1,090 in the southeastern region of the state, according to a church newsletter.

"He considers Butter Valley to be his church home. Butter Valley is where he came to know and walk with Christ many years ago," Butter Valley Pastor Mark Hager wrote about Cox in the church newsletter.

A LIFE FALLING APART
Around the same time as that visit to Butter Valley, however, Cox's life was falling apart.

Within a year, his meth-fueled predation of young men prompted chatter among inmates at the jail and spurred an investigation.

Bringing a case against Cox, however, proved challenging.

During his preliminary examination last June, four men told raw, harrowing stories about how Cox had violated them.

In the end, however, Grand Traverse County Prosecutor Noelle Moeggenberg asked only for charges stemming from two of the four encounters to be bound over for trial. The two other accounts, while disturbing, were too mired in the murkiness between consent and coercion.

The first witness against Cox at that hearing described the talk at the jail about the pastor's sexual assaults. He said he joined in the conversation but otherwise would not have filed a complaint himself. He blamed what happened on his own substance abuse.

The 26-year-old described how he was unemployed and liked to take drugs. When he worked, he worked as a dishwasher or cleaned motel rooms. He typically lived with his parents, but on the day he testified, June 6, he was serving time in jail. He would be sentenced the next day to a year in jail, with credit for time served, for possession of methamphetamine.

The man said he had initially contacted Cox through Grindr, a gay hookup app, in November 2017. Cox responded immediately and within an hour, the man said, he was at Cox's office on E. Front Street for an after-hours rendezvous that the man testified he assumed would include drug use but not sex.

"The plan was originally set for us to just smoke methamphetamines," he testified. Then, "[Cox] had me lay down on his desk to proceed with intercourse."

While the man said he didn't exactly consent to sex, he didn't object, either. He testified that he understood Grindr was an app for homosexual men to use to find people to hook up with for sex, but he said he didn't anticipate that that's where his meeting with Cox would lead. He described an almost overwhelming passivity that took over when Cox began sexual contact.

"I was highly nervous and very afraid there. I am not a very strong person. I can't always stand up for myself. But I just mentioned I had to get home because I had to take my wife at the time to her drug test that morning," he testified.

Cox ignored his request to stop, he said, and the ordeal went on for 10 more minutes.

Still, the man saw Cox two more times after that night — once more in October 2018, when he and a friend visited Cox's new office to do some drugs, and a third time in December or January. The man testified that he was drunk and high, but his buzz was wearing off, and he wanted more drugs, so he contacted Cox.

The man visited Cox at his new office on Garfield Avenue.

"We did smoke some methamphetamines there, and after a minute or two he told me to get on my knees for — to provide oral sex to him. And at that time, I mentioned that I needed to get home before a certain time, before my parents were awake, and my request was denied, and from there I was told to lay down, and anal penetration was then proceeded there," the man testified.

While the man didn't say no or tell Cox to stop, he said he thought he needed to follow Cox's commands so that he would be able to leave. He said the sex lasted for two or three hours and ended when Cox said he needed to get home to his family.

BETWEEN CONSENT AND COERSION
The first witness proved how hard it was to make a case against Cox with some of the victims involved. They wanted Cox to give them drugs. They might have known that something would be required in return.

The first question Cox's attorney, Jarboe, asked the first witness during cross examination was: "Mr. ____, you know what happens with Grindr, don't you?"

The man said yes, he knew it was an app for gay sex.

Next, Jarboe asked: "And you weren't forced to engage in sex, either, were you?"

"I don't suppose so," the man acknowledged.

Nonetheless, through his testimony, the witness appeared to have ambivalent feelings about Grindr and said he mostly thought of it as a means to get drugs. Of the third meeting with Cox, the man said that he knew ahead of time that the drugs he received from Cox would not be free.

"He doesn't just give drugs away. It's not something that he does at all," he testified.

Several witnesses, though, testified that, while Grindr is a gay sex app, some people use it for other things — to find friends and companionship through depression, for example.

The second witness against Cox also met him over Grindr.

The Gaylord man said he was an art student and working odd jobs when he came into contact with Cox over the app. He said he and Cox were in communication for about a month before he decided to block him on a visit to Traverse City.

"He was just getting a little pushy, and I felt, like, too demanding for myself," the man testified. "I blocked him when I got to Traverse City because he kept blowing up my phone. … He got really pushy. He kept sending me graphic pics of him, you know, nude with his penis hanging out."

The man ultimately agreed to meet Cox, however. He said he didn't really have an explanation for why he relented.

"I was just done," he said. "I had been through so much in my short life. I was just wanting to feel — "
Moeggenberg interrupted: "Well, you were going there to have sex?"

Witness: "Essentially it was going to lead to that, yes."

Cox led the man into his office on Garfield around 10 that evening.

"We got into the office, and he closes and locks the door. At that point I felt very intimidated," the witness said. "I am a very tall guy, a big guy, but he is quite substantially a little bit larger than I am."

The man said Cox ordered him to take off his clothes, and he did.

From that point, an escalation of sex acts, which the witness described as consensual, took place. When the acts escalated to a point where they were no longer consensual, the man said he asked Cox to stop; Cox, he said, ignored him.

"He called himself an alpha male, and he kept going, and it really hurt, and I was screaming," the man testified. "I was yelling extremely loud and saying no."

The witness said Cox stopped 45 minutes later.

He said he didn't fight back, though he now believes he should have. He didn't report it to police. He didn't tell friends or family.

"I am a very private individual to the point where my parents, my friends, my family doesn't know who I socialize with because I want them to be protected, essentially," the 23-year-old said.

A CLEAR-CUT CASE
While a gray area existed with the first and second witnesses, one that would have enabled Cox's defense to argue that Cox merely had consensual homosexual sex with adults, the third witness, a 19-year-old, testified that Cox lured him to his office, drugged him to incapacitation, and then raped him.

"What happened was, he sent me a message on Facebook one day saying, 'Hey, I need a drug buddy. Do you want to hang out?'" the teen said.

The third witness might represent the point where Cox leveraged his position as a pastor and nonprofit volunteer to hunt someone who would be a compliant victim. Cox found someone who happened to be vulnerable prey — a young person teetering on homelessness. The teenager he had no idea who Cox was, but he nonetheless eagerly accepted his invitation. Cox picked up him up one evening outside of the Traverse City homeless shelter Safe Harbor and drove the teenager to his office on Garfield.

When they got there, Cox pulled out a rock of crystal meth the size of a baseball, the teenager said. He said he had been a marijuana smoker, but he had not tried meth before.

"We smoked about 13 pipefuls of it," the witness said. "By the time I got done smoking it, I had lost almost all control of my body. I knew what I was doing, yet I had no control over it."

He likened it to being on autopilot.

He said Cox next gave him two eye droppers of a liquid that might have been the date-rape drug GHB.
The teenager said he felt "about ready to die, I guess."

He said he was completely helpless as Cox began to initiate sex; he said he was horrified but unable to resist. He said the assault was excruciatingly painful and went on through the night.

"At that point I was thinking all I wanted to do was f----g die," he testified.

In the morning, Cox dropped him back off at Safe Harbor.

He testified that Cox told him: "If you tell anyone, I will find out, and it won't be good."

Three nights later, the witness recounted his story to a state police trooper.

ON THE RUN FROM DEMONS
Worden, of the Master Gardener Association of Northwest Michigan, said she doesn't believe Cox was a monster who used the cloak of religion and volunteerism to hide a life of sexual predation. Rather, she sees him as a man who was running away from demons and running away from meth addiction.

The demons and the meth addiction caught up, though.

Worden said she believes Cox wanted to be a good person and while he acted as a pastor or volunteered at a food drive, he was not acting.

"I understand … what often happens with meth addicts is it's the smart ones who can't recover, because they think they're smart enough to outsmart the drug," she said.

Worden said that over the period of Cox's downfall, he went from being available around the clock to disappearing to the point that she had to track him down to his office on Garfield. She said that when Cox first moved into that office, he was energetic and proud of the do-it-yourself improvements he was making on the property, and that later she noticed that all of the reconstruction projects had stalled.

Around that same time Cox got back onto the radar of Trooper Rohrback, who had months earlier taken a complaint from someone who claimed they had been sexually assaulted by Cox. When Rohrback heard that another young man had claimed he had been raped by Cox, he testified that he was eager to talk to the man.

"He named the same suspect, and I took it upon myself to pursue that individual, seek out his story, and the investigation continued from there," Rohrback said at Cox's preliminary hearing.

WHAT LIES IN HIS WAKE
Among Cox's many forays into volunteerism, he worked with TC Retreat, a sober living house for men in Traverse City. That partnership ended badly and in a lawsuit after he ignored requests to give up control of the organization's website. Cox ultimately relented, and the lawsuit was settled after Cox's arrest.

It is unclear what Cox's intentions were in volunteering with TC Retreat, but if he was genuinely interested in helping others with addiction, Cox, in his secret life, fostered addiction among the vulnerable people he encountered.

There was a fourth witness at that preliminary hearing, an older man who first met Cox online and who had Cox over for an evening to his home in a small town in the Upper Peninsula. He decided he and Cox were not compatible, and after some partying, they parted ways amicably, the man said.

But in late 2018 when the man moved to Traverse City, temporarily, for work, he said he invited Cox to his hotel room and believes Cox gave him GBH. He said he suddenly could not move and then Cox raped him, pushing his head into a pillow to muffle screams.

The man said before that night, he hadn't used meth in a long time. He was trying to stay off of it. He'd been successful, and his career was going well. After that night, though, he said he smoked meth again. And he continued to smoke it.

He testified that day on loan from the Cheboygan County jail, where he was awaiting trial on possession of methamphetamine charges.


Trending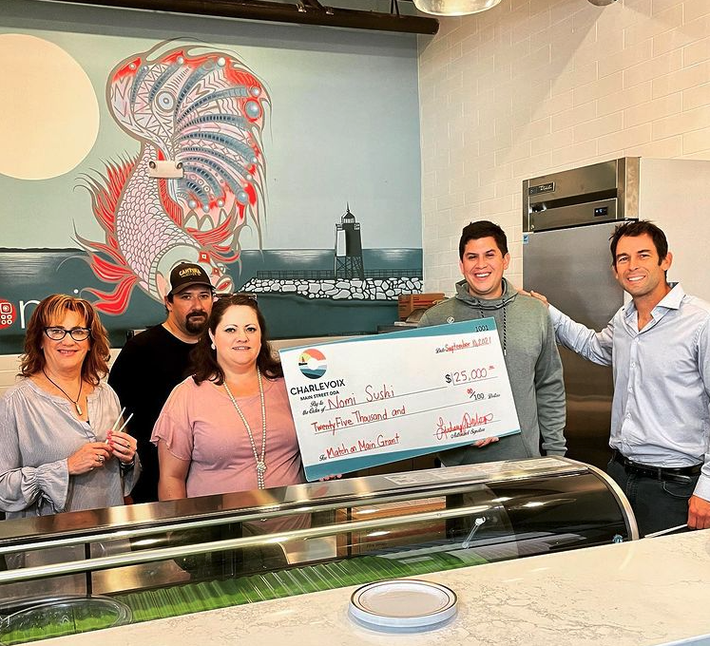 Big Boost for NoMi Sushi
Typically, restaurants don't begin earning money until after they've opened. NoMiSushi, which opened up earlie...
Read More >>
The Unfriendly Skies
A woman on a Southwest Airlines flight refuses to fasten her seat belt or put on her mask. The video, taken by another pas...
Read More >>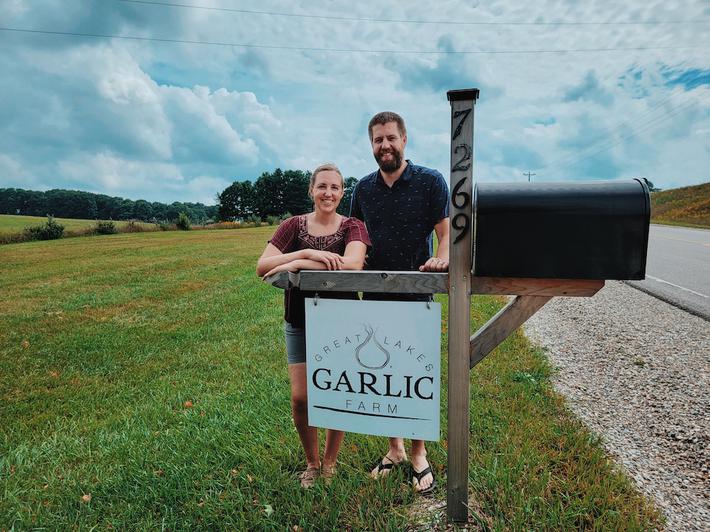 A Matter of Life & Breath
When it comes to cooking, you'll be hard-pressed to find anyone opposed to throwing in a few extra cloves of garlic. Human...
Read More >>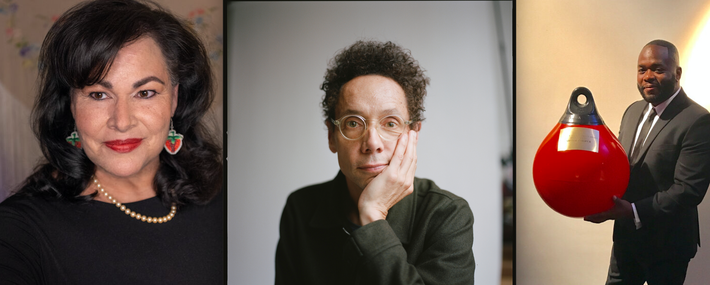 Read 'Em and Meet
Bibliophiles rejoice: The Harbor Springs Festival of the Book is returning Sept. 23–25, with a slate of authors, in-...
Read More >>
↑