Downstate Destination: Detroit Maker Faire
A science fair on steroids
If you're intrigued by innovative inventions and cool, crafty creators, then the 2017 Detroit Maker Faire — essentially a science fair on some major steroids — is a downstate destination you should put on your summer to-do list.
Taking place inside and on the grounds of the Henry Ford Museum of American Innovation in Dearborn, Michigan, Maker Faire offers up 24 acres of interactive fun that's definitely not just for kids. You'll be surrounded by sophisticated, smart happenings everywhere you turn, from robotics, rockets, and carnival trickery to computer programming, mechanical marvels, and more. All of it is crafted by ambitious engineers, scientists, DIY-ers, and artists who come together for this gathering of all things brainy. Here's a sneak peek into what this year's Detroit Maker Faire has to offer.
ELECTRONIC EXPLORATIONS
Electronics, computers, LEDs, diodes, components — these are some of Maker Faire's biggest inanimate "celebrities," and you'll find plenty of exhibits to peruse utilizing all of the above and more, including a wide assortment of jewelry crafted from circuit boards and nearly a dozen robots created by regional First Robotics teams. GE Digital is hosting a major hackathon that will allow programmers to dig into their unique Predix industrial software; Carl Raymond of the Lansing Makers Network will display his Nixie Desk Clock using old-time Nixie cathode numeral tubes linked to the signal transmitted from the atomic clock in Colorado; and gamers will dig the new DigiBit, a wearable body action-driven gaming system for your smart device that offers gaming in both virtual reality and non-VR versions.
MUSIC REVOLUTIONS
Where there's electricity, you'll very often find music, and the Detroit Maker Faire is no exception. One of the biggest musical highlights this year is the Tesla Orchestra (pictured above), a quartet of mini Tesla coils that modulate bolts of artificial lightning to generate music, as played by a self-proclaimed group of "engineers, artists, and misfits." The fanciful Harpsi-Gourd uses Arduino to turn vegetables into an interactive musical experience; BOSEBuild shows off its Speaker Cube, a kit that enables builders to make their own Bose Bluetooth speaker, complete with personalized colors; and the Sonic Apocalypse presentation (from the Detroit Sound Conservancy) offers a little educational community insight as it outlines the important of preserving all of the Detroit area's music and other cultural offerings during times of economic or political adversity.

INCENDIARY INDUSTRIALS
What better place than the Motor City to highlight ventures anchored in steel, iron, and other serious materials? Overseen by the newly constructed "Heavy Meta" — a 30-foot-tall fire-breathing metal dragon constructed from an old General Motors bus — this is one of Maker Faire's most photogenic areas, full of steampunk-friendly sculptures, hot topics, and fiery demonstrations. The most notable of the group this year is Cap'n Nemo's Flaming Carnival, which crafts fire-based games and interactive flame effects.

"They're bringing their flaming ping-pong game to our outdoor midway," said Melissa Foster, the Faire's media relations manager. "And yes, it does literally light on fire!"
ARTISTIC ENDEAVORS
Art is a driving force of Maker Faire, and one of this year's standout art exhibitions is sure to be Coral Morphologic, a project of marine biologist Colin Foord. Coral Morphologic will bridge the gap between art and science by presenting stunning films of multi-colored fluorescent coral reefs in ultra-high-definition 4K; the project's goal is to inspire people to help restore the reefs, but it also succeeds in creating some impressively beautiful art. Elsewhere at the Faire, check out some LEPs (light-emitting paintings); learn how to make your own illusionary stereo photographs (Anaglyphs and Phantograms) with your camera and some free software; and watch Billy the LEGO drawing robot show off his sketching skills.
FOODIE FOUNDATIONS
Even food finds a place of its own at Maker Faire. Farming in the City investigates how to grow a healthy, practical urban agricultural environment, complete with humans, animals, and plants all sharing space, in a place like Detroit; the Kitchen Chemistry Workshop (a great choice if you happen to be bringing your kids), lets you experiment with dry ice and explore surface tension with edible ingredients; and brand new to the Faire this year is Canton, Michigan's own Dr. Nitro, who's adding some scientific-based zing to various treats and confections with his Dessert Lab, which allows you to sample nitrogen-infused dessert creations he's made and frozen on the spot.

JOIN THE MAKER MOVEMENT
This eighth year of Detroit's Maker Faire is now on par with the rest of the major Maker Faires across the country (the biggest are, naturally, in bigger cities, although mini-Maker Faires also can be found in smaller towns). Over 25,000 attendees are expected to attend, and they'll be viewing innovations from over 2,000 "Makers" who will be sharing their work and ideas. If you're inspired by what you see, you can even apply to bring your own idea, invention, or presentation to Maker Faire in 2018.
The 2017 Maker Faire happens at The Henry Ford Museum, 20900 Oakwood Blvd., in Dearborn, July 29–30. One-day admission to Maker Faire starts at $28 adults/$19 youth; two-day starts at $47 adults/$32.50 youth, plus fees. Tickets include admission to the museum. makerfairedetroit.com, (313) 982-6001.
Trending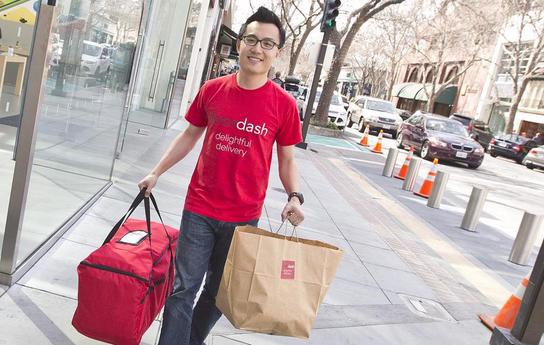 Could Delivery Save NoMi Eateries?
What was once the exclusive province of pizza and sandwich joints has become a means for some restaurants to thrive. But e...
Read More >>
What You Are Voting For?
After voting straight Republican for 36 years, from 1971 through 2007, I have been an Independent since 2008, studying and...
Read More >>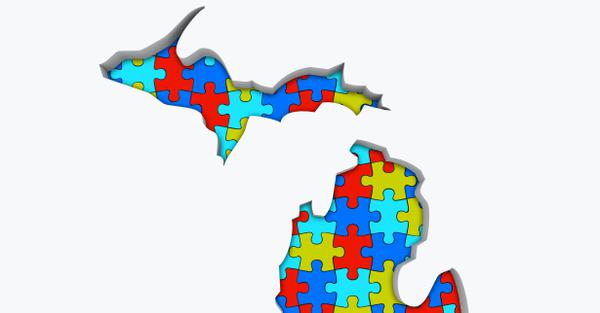 The Democracy Lottery
Mary Burget, a retired Northwest Michigan College math instructor, thought her math skills might be useful in redrawing Mi...
Read More >>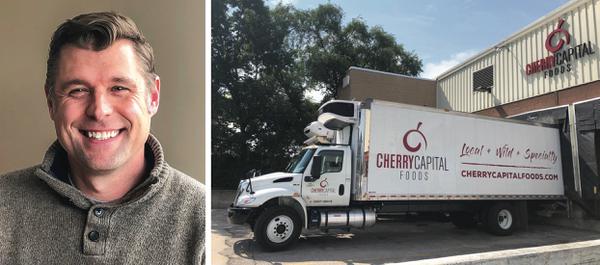 Forged In Fire
As the new managing director for Traverse City's Tamarack Holdings, Michael Lahti is helping to lead a company that ...
Read More >>
↑