Driving the Green Book
Author Alvin Hall shares his cross-country journey exploring the past, present, and future
An international financial authority and prolific storyteller, Alvin Hall's renowned broadcast and media career includes five years as the host of the award-winning BBC series Your Money or Your Life, as well as regular contribution to NPR's Tell Me More with Michael Martin. Hall has also penned several bestselling books, including Your Money or Your Life, What Not to Spend, and You and Your Money: It's More than Just the Numbers.
In his newest release, Driving the Green Book: A Road Trip Through the Living History of Black Resistance, Hall's traded the open market for open road, as he and associate producer Janée Woods Weber embark on a 2,000-mile road trip to revisit the age of The Negro Motorist Green Book through the eyes and experiences of those who lived it.
"Through these stories, I hope [readers] have a deeper understanding not only of what African Americans went through but also resilience and optimism," says Hall. "Better lives for themselves and for their children remains at the heart of how African Americans survive in America."
The Past
For those who might be unfamiliar, The Negro Motorist Green Book (aka The Green Book) was an annual guide published from 1936 to 1967 for African Americans traveling by car. Published by Victor Hugo Green and his wife, the guide's framework was tailored by state and offered a map to accommodations and businesses that Black travelers could safely visit.
The Green Book, though, was little known outside the African American community, and it fell out of production a few years after the Civil Rights Act of 1964 was passed. Fast forward to the 21st century, and the book has slowly gained mainstream attention, spurred, in part, by fresh research efforts as well as modern media portrayal (including the 2018 feature film, Green Book).
This is where Hall comes in. His journey with The Negro Motorist Green Book began in 2015 while on a flight from New York to London. "I read about [it] in a magazine, and I thought it was an interesting idea," he explains. Hall's curiosity led him to the Schomburg Center for Research in Black Culture—which holds the largest collection of Green Books of any public American institution—and a BBC Radio 4 producer named Jeremy Grange, who proposed the idea of an audio documentary (also titled The Green Book).
The show, which aired in November 2016, was well received with its British audience, but never made it to America. "So, over the years of trying to get radio networks interested, I finally came up with the idea of doing [my own] podcast series," which Driving the Green Book complements.
The Present
The podcast was inspired, in part, by a 2015 exhibition at New York's Museum of Modern Art, which featured Black artist Jacob Lawrence's depictions of The Great Migration, the era from 1910 to 1970 wherein millions of Black people left the American South for opportunities in other regions. That exhibition, says Hall, was headlined by an infographic illustrating the north's population growth during that time, "and the number in Detroit just amazed me," he explains.
Beginning in 1910, the African American population of Detroit was just over 1 percent. By the Great Migration's end, it had climbed to 43.7 percent. "It was a huge increase," says Hall, the largest of the seven cities depicted. "And I thought, where did all of those people come from?"
Hall also knew that—like his own family—many Black transplants to northern cities likely had loved ones in the South. "A lot of people had land and houses," he says. "So, I [also] wanted to look at all the places people who migrated to Detroit would [return home] to."
Together with field producer Oluwakemi (Kemi) Aladesuyi, Hall hand-picked a handful of cities that would become the "road map" to Driving the Green Book. All in all, the journey saw Hall and his team through 11 hubs of migration travel, from Detroit to New Orleans, all in the interest of creating a network of people to share their Green Book stories. "[These] are lived experiences," Hall notes, not cut-and-dry news clips or textbook excerpts. "I hoped the voices of the people we interviewed would remain and resonate with people."
The results, simply put, were humbling. Among his highest moments, Hall lists the wisdom of Frank Figgers (Mississippi), whose purposeful and practiced cadence mirrored that of his great uncles, as well as a joyous encounter with Senator Hank Sanders. The first African American legislator in Alabama since Reconstruction, Sanders was inspired at a young age by Thurgood Marshall to become a lawyer and went on to graduate from Harvard Law School.
"Talking about the strengths his parents gave him and his siblings, and how he never lost the fight for Civil Rights, stays with me all the time," Hall says.
Alternatively, the "trickiest" bits were the uninterrupted stretches of road, where imagining the difficulties Black people might have encountered on a similar drive during segregation felt especially sobering. To put the concept in perspective, Hall points to a young Hezekiah Jackson—an Alabama pastor, now in his sixties—and the trauma his family experienced at the hands of white suburban police. (We won't share spoilers from the book, but it's a hair-raising scene).
The Future
Those kinds of incidents, Hall reminds us, still exist for Black Americans. He recounts an overtly-racist experience that his producer, Aladesuyi, endured at a rest stop on their road trip. "She was in line to buy something, and the white person behind the counter looked at her and turned away," he says. "I think those moments brought about silent reflection in all of us."
As harrowing as some of the narratives he shares are, Hall hopes that Driving the Green Book leaves his readers with a sense of grace. To illustrate this, he and his producers offer a shared memory of a roadside chain called Stuckey's. "All of us talked about the pecan rolls at Stuckey's and how we always wanted to taste them, but our parents would say no." It was only later on that each discovered segregation kept them from going in.
"Everybody laughed at that," Hall says. "And in that laughter [was a sense] of humor and not being trapped by the past. That was the grace, and I think that's the key to many of these stories."
About the Event
This National Writers Series event takes place at 7pm on Thursday, February 23, at the City Opera House and virtually. In-person tickets range from $15.50-$25.50 (not including taxes and fees) and can be purchased through the City Opera House. Live-streamed tickets ($14), as well as sale-priced copies of Driving the Green Book ($24), are available through the NWS website. The guest host for the event will be award-winning broadcast journalist and WDET News Director Jerome Vaughn. To reserve tickets or for more information, visit nationalwritersseries.org.
Trending
Pronouns 101
My first assignment in an online graduate-level class was to provide information about my background, including my pronoun...
Read More >>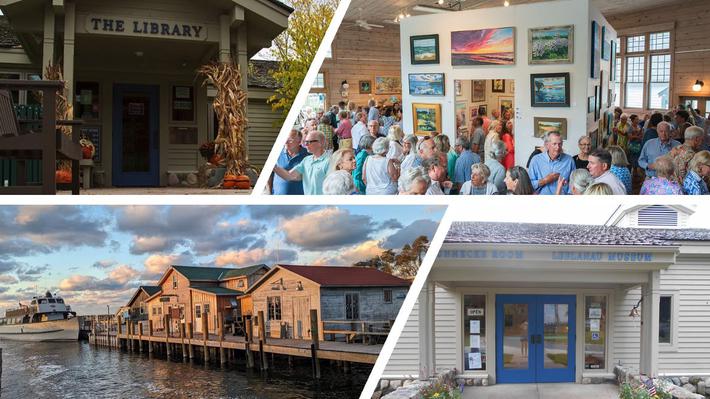 Collaboration Is the Name of the Game
How long does it take to create a cultural center? As few as three years, or as many as 170. Sometimes both. The organiza...
Read More >>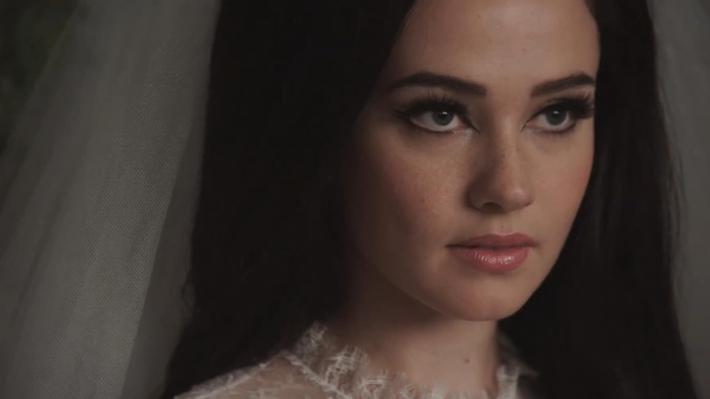 Film Review: Priscilla
While you will certainly be mesmerized by the haunting lead performance from newcomer Cailee Spaeny—and be impressed...
Read More >>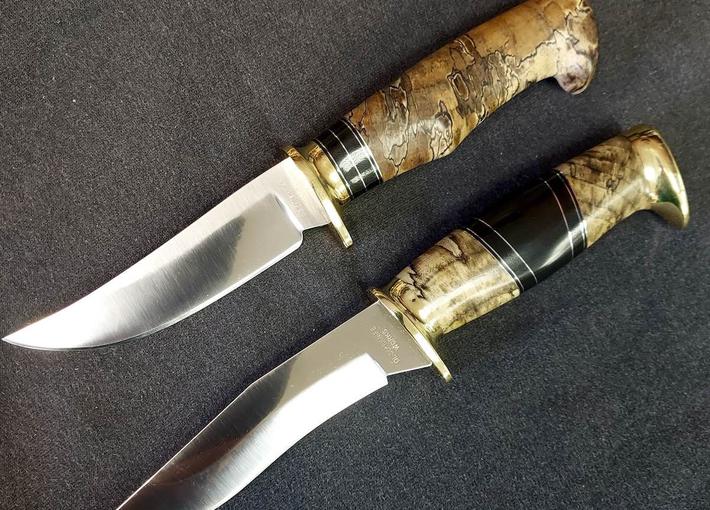 Bespoke Blades
What do you do with a battered ice skate, an old rubber puck, a cracked hockey stick, and a gob of tape? Pitch 'em, ...
Read More >>