Earth Wind & Fire set for Interlochen debut
Verdine White doesn't bask in past glories. Despite being the only remaining original member of '70s and '80s hitmakers Earth, Wind & Fire, the bassist and vocalist instead looks at the present and to the future.
That was clear in a brief phone interview. "You're living in the past, man," said White in response to most questions. "I don't think about it that much."
Maybe he should. The past was very kind to the band, as it provided a large part of the soundtrack of two decades of popular culture. There were best-selling singles and albums alike, as the band cut across virtually all demographics. The band received awards from numerous publications and multiple Grammys. There were favorable write-ups not just in music magazines but in the likes of Time and Jet magazines. In 2016, the band was awarded a Grammy Lifetime Achievement Award, joining artists like Frank Sinatra, Ella Fitzgerald, Johnny Cash, and the Beatles.
Today the band is still going strong, though it's not the same aggregation as during its hit-making days. Personnel have come and gone, including bandleader Maurice White. He founded the group in 1970, but it wasn't until it reformed with musicians including keyboardist Larry Dunn, percussionist Ralph Johnson, and vocalist Philip Bailey that it took off. Adding guitarists Johnny Graham and Al McKay, reed player Andrew Woolfolk, and moving up front to sing co-leads with Bailey, White had his perfect band.
And it blazed into the stratosphere. Hits started coming fast and furious with 1975's That's the Way of the World, originally a movie soundtrack; while the film quickly sank, the recording soared. Albums like Gratitude, Spirit, and All 'N All produced singles like "Getaway" and "Serpentine Fire" while other soundtracks and the band's first hit collection included "Got to Get You into My Life" and "September."
Sales surged and critics applauded. Even as members would come and go, the band carried on undimmed, being inducted into the Rock Hall of Fame in 2000 and performing for President Bill Clinton that same year.
Eventually Maurice White retired from the road after a diagnosis of Parkinson's Disease. He passed away in 2016, garnering praise from all quarters. The New York Times wrote: "At a time when the industry was resegregating black and white audiences, Earth, Wind & Fire managed to appeal to both audiences: In addition to its steady presence on the R&B charts, the band had seven Top 10 albums and seven Top 10 singles on the pop charts. It may seem obvious that without Mr. White, there would be no Commodores, Kool and the Gang, or the Gap Band. It is less obvious that without Mr. White, there is probably no 'Thriller,' Outkast, Pharrell Williams, or Drake."
Verdine is quick to sing his brother's praise as well. "The person we owe is Maurice. He put it together."
The Times went on to note that the band mixed the sounds and rhythms of jazz in songs like "Caribou," Latin influences in "Brazilian Rhyme" and the Caribbean steel drums of "Side By Side." Time Magazine compared Earth, Wind & Fire's vocal harmonies to the Beach Boys. Such a blend of genres was revolutionary in the pop music of the 1970s.
What emerged sounded familiar in parts but was original — and hugely popular. What's more, the band's performances featured huge sets, fireworks, magic, and colorful Afrocentric costumes, making Earth, Wind & Fire one of the biggest touring acts of the decade.
Today the band carries on with its trademark energy and elaborate stage shows, with Verdine White, Philip Bailey, and Ralph Johnson carrying the torch. While it's no longer a hit machine, the band still dazzles the crowds that show up to the concerts. "The band is great. People feel it's strong," said Verdine White. "We see a multitude of audiences. We love what we do and keep doing it. We're part of American history."
And he promises the Interlochen show will live up to the high standards the band has set for itself over the years. "It's a great show. It's got everything. You're gonna feel better after you leave," White said. And for the next audience on the tour? "We get up and do it all over again."
See 'Em Play
Earth, Wind & Fire will bring their dynamic show to Interlochen Center for the Arts' Kresge Auditorium at 8pm Tuesday, Aug. 21. For tickets, $46+, visit tickets.interlochen.org.
Trending
Libertarian Solutions to Reforming Police State
Americans are finally seeing the need to reform the way our society enforces laws, as the issue of police force has been p...
Read More >>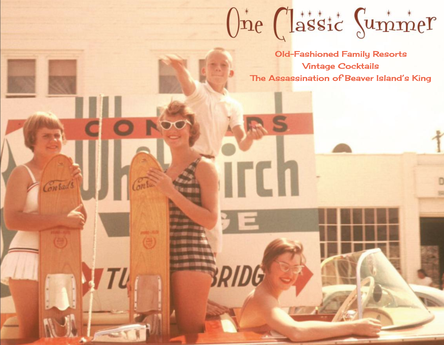 Cruise On In: The Best Resorts of Summers Gone By
As a prime vacation spot, northwestern lower Michigan is home to a number of different lodging facilities, from rustic cam...
Read More >>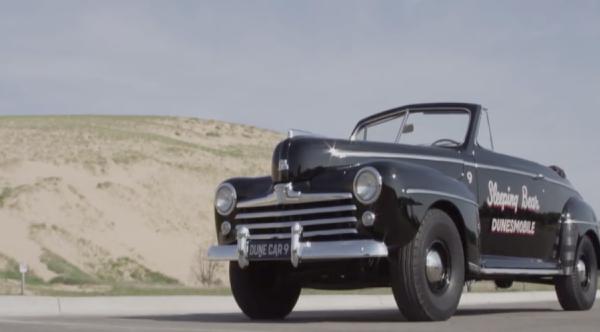 Days of the Dunesmobile
The sand dunes at the Sleeping Bear Dunes National Lakeshore are monuments of nature, 2,000 years old and towering 100 fee...
Read More >>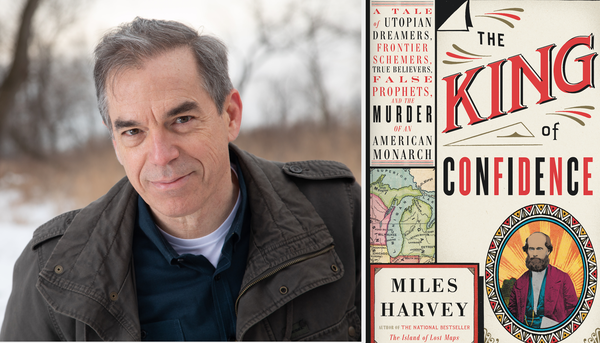 King of Beaver Island
It is possible to make the argument that James Strang is the most interesting person who ever lived in northern Lower Mich...
Read More >>
↑