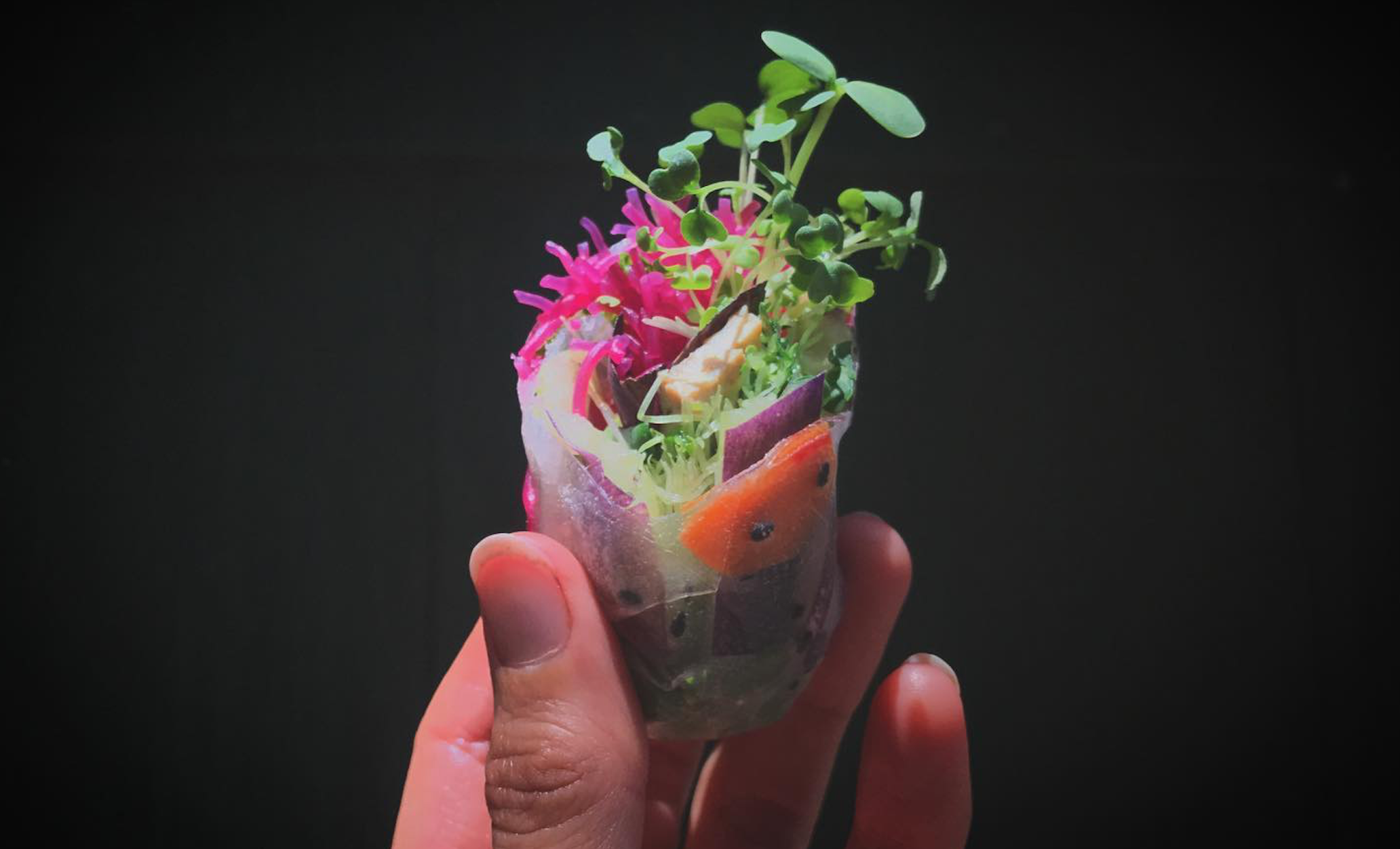 Eat 'n' Drink News Around the North
Time to road trip to chow town
From Cadillac to Petoskey, the North's food and restaurant scene doesn't stop changing. That's perhaps been particularly true with COVID-19 interrupting indoor dining, shuttering some popular favorites (goodbye, The Franklin), and offering opportunities for others (Hello, Brasserie Amie). Here we'll help you catch up on some changes and a few pitstops you won't want to miss.
CADILLAC
New Owners for Hermann's European Café and Other Properties
Chef Hermann Suhs has been an institution in Cadillac (and on TV) for more than three decades. Now the end of an era is drawing nigh: After two previous sales fell through, he's finally found buyers: Mike Blackmer and John Kulhavi, who purchased the Cadillac Sands hotel in summer 2019, bought Hermann's European Café and his two other businesses, Olga's Butcher Shop and Table 212 Wine Bar. "They [the previous buyers] weren't the right people. [Blackmer and Kulhavi] are the right people," said Suhs.
Blackmer and Kulhavi, who have renamed the Sands hotel to Lake Cadillac Resort, are investing nearly $1 million in its renovations. A spokesperson said the goal is to similarly update and modernize the Suhs properties, including turning Table 212 Wine Bar into a pub. The spokesperson said there is no timeline for the renovations to be completed, as the company is also still working on transforming Lake Cadillac Resort.
As for Chef Hermann himself, said he'll stay on as a consultant for a year. He's also contracted with TV 9&10 to continue his evening cooking segment for at least another year as well. "They wanted me for two, but I signed a one-year contract," he said.
BENZIE
Rolls Rice Forever Trades Austin for Up North (pictured above)
Dana Falconberry and Jonathan Boyd have relocated their vegan spring roll business from Austin, Texas, to the commercial kitchen at the non-profit community center Grown Benzie.

They're planning for a pop-up Rolls Rice Rollout at the end of February and hope to begin making deliveries in March.
They said the move was prompted by the market and the fact they have family downstate, but also the fact that Michigan is more committed to conservation. "There's a much deeper commitment to public land conservation," said Boyd. "That doesn't exist in Texas," added Falconberry.
People will be able to order from the website — www.rollsriceforever.com — and receive deliveries on Sundays. They plan to start by servicing northern Benzie County and southern Leelanau, from Honor, Beulah and Frankfort to Empire and Glen Arbor.
Catering Company adds Small-Dinner Delivery Service
Tim and Melanie Griffith's Mel&Fell catering business, which grew to include dinner delivery during the pandemic (think: sunset beach picnic with snacks, sandwiches and a bottle of wine) has now morphed into a Wednesday dinner delivery service, and business is booming. "January was one of our biggest months," said Tim Griffith. The pair hopes to expand service beyond their Empire area base to the northern and eastern parts of the county. "We have interest in Suttons Bay and Leland," said Melanie; it's just a matter of being able to hire delivery drivers. Nearby? See www.melandfell.com to order.
Hot Sauce Maker Trades Detroit for Up North
Detroit resident Stephen Cooper-McCann is moving his Redfelr hot-sauce-making operations to Grow Benzie. He told Northern Express the move comes down to a number of factors: the availability of the ingredients, the affordability of the kitchen, and the fact his dad lives in Manistee. "I looked locally, but the rates are really expensive," he said of the Detroit area. "It's cheaper to do it there [at Grow Benzie], plus they know farmers.
He began working on the concept for Redfelr nearly a decade ago. It combines Jonagold apples, Serrano peppers, and other ingredients. He lets the fresh produce ferment in the jars, then bottles it for distribution via the web or select downstate locations. He's hoping to expand to some specialty stores in this region if he can produce enough.
LEELANAU
Cedar City Market II to Open this Month
Just a bit north, proprietor David Gersenson promises his Cedar City Market II will open sometime this month. He and his wife, Theresa, had hoped to open the store at the former Pleva's Meats location shortly after Christmas, but that's been delayed by construction and licensing.
Gersenson previously operated five organic food stores across the country and currently owns four hotels in Leelanau County, though two are under contract to be sold. He also owns Broomstack Kitchen & Taphouse — and curling facility — in Maple City. When it does open, Cedar City Market II will include a full-service butcher shop, with custom cuts, plus a full complement of sausages, once a smoking/curing license is secured. The store will also stock a variety of complementary specialty products as well.
Former Bank in Cedar to Become Coffee Shop
The former Chase bank building is undergoing minor renovations, with owners Lisa Rossi-Brett and Rick Brett establishing a real estate office in one part, and Cindy Gale opening Cedar River Coffee Company in the other. "I've always wanted to open a coffee shop, and I think Cedar needs more food choices," she said, noting that she believes the two newcomers will complement one another and longtime community fixture Cedar Tavern.
She said it will be the only coffee shop in the county using Roaster Jack coffee, and she will also offer to-go sandwiches, snacks, salads and pastries. "I want to use as much local-based as possible." As renovation are still underway, not opening date has been set.
GRAND TRAVERSE
Benedict Moves — Opening Soon
In Traverse City, Leslie Elsen said her breakfast/lunch stop Benedict is on track to open this month as well, though she is still looking to secure her liquor license. She said the move to the Lake Street location, formerly home to French restaurant Patisserie Amie (which moved into a much bigger location at the corner of Front and Cass Street in downtown Traverse City, formerly occupied by The Franklin), has nearly tripled her space. "[Benedict's previous space on Union Street] was adorable, but had constraints with the size," she said.
As might be expected from the name, the eatery specializes in variations on Eggs Benedict. She also wants to add some additional light options, such as biscuit sandwiches, salads, a veggie sandwich, and grain bowls.
CHARLEVOIX
Long Road Distillery Moving from Boyne City to Charlevoix
Long Road Distillery co-owner Kyle Van Strien told Northern Express that the decision by owner of the Outdoor Beerdsman retailer to go to an online model meant finding a new home. The company previously sold its spirits in a small area of the clothing shop.
"Northern Michigan has always been a natural fit," said Van Strien of the Grand Rapids-based distillery. He said the company will now operate its own tasting room and retail shop next door to Beaver Island Boat Company, on the south end of Charlevoix. Van Strien noted Long Road Distillers already uses the boat company for its annual trip to Beaver Island to pick juniper for its popular gin, Michigin.
Hotel Earl Adding Food Service & Rooftop Deck
Hotel Earl's renovations haven't stopped. The hotel dipped its toe into food service at its lobby bar at the end of last year, and the menu has already expanded — and will continue to do so as the season changes (and hopefully, as the pandemic wanes). General Manager Ian Fleming said current offerings include pizza made by That French Place and baked onsite, as well as a charcuterie plate, Mediterranean plate, and desserts.
He said the hotel is also working on opening a rooftop deck later this year. It, too, will offer drinks and similar dining options.
EMMET
New Developments in Outdoor Dining
In Downtown Petoskey, long-term plans for outdoor dining are moving ahead. Petoskey Downtown Director Becky Goodman said the city has approved plans for downtown restaurants to use parking spaces in front of their locations again this year; whether the businesses will have to rent the spaces or use them free going forward depends on the state's restrictions.
"It's for full-service restaurants only. There's no cost if there are restrictions, and $200 per month [otherwise]."
Beacon Bistro to Open When Restrictions Ease
Mike and Tawna Naturkas are eying an opening date for their latest restaurant venture, Beacon Bistro, when circumstances warrant. Mike Naturkas said renovations at the location of the former Twisted Olive are nearly complete, but he wants to wait until restrictions are eased before opening the doors. He says restricting dining to 25 percent capacity and takeout doesn't make sense for the new restaurant. "At 50 percent, I can open within two weeks," Naturkas said.
He said the menu will be similar to that at their Paper Station Bistro in Harbor Springs, with upscale salads, sandwiches, some appetizers, and entrees. "It's not going to be a big menu, but core foods, good food, just taken up a few notches," he said.

*** Reader Suggestions Wanted ***
Have news about a restaurant, bar, coffee shop, or food product in your area — or just a favorite dish or drink from a local spot? Let us know. We're always looking to showcase the latest and greatest in the North's food and beverage industry. Email us anytime — subject head: You Gotta Try This — at info@northernexpress.com.
Trending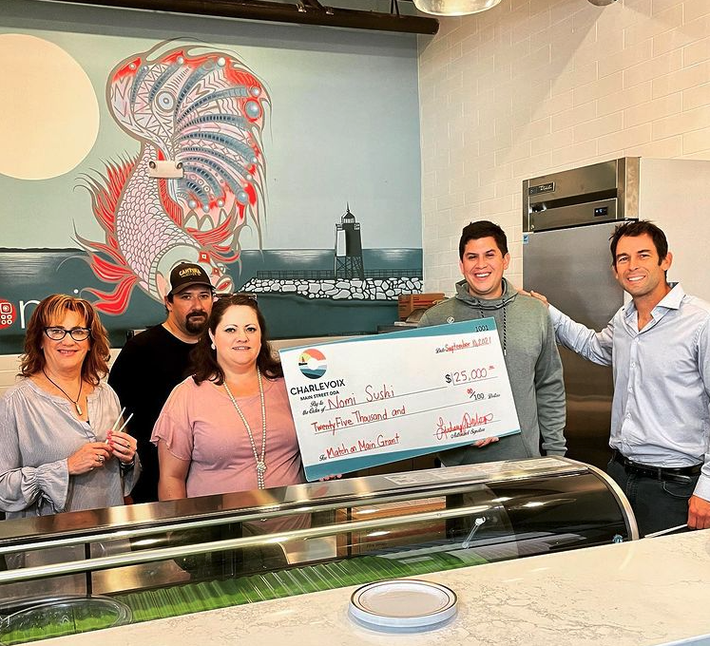 Big Boost for NoMi Sushi
Typically, restaurants don't begin earning money until after they've opened. NoMiSushi, which opened up earlie...
Read More >>
The Unfriendly Skies
A woman on a Southwest Airlines flight refuses to fasten her seat belt or put on her mask. The video, taken by another pas...
Read More >>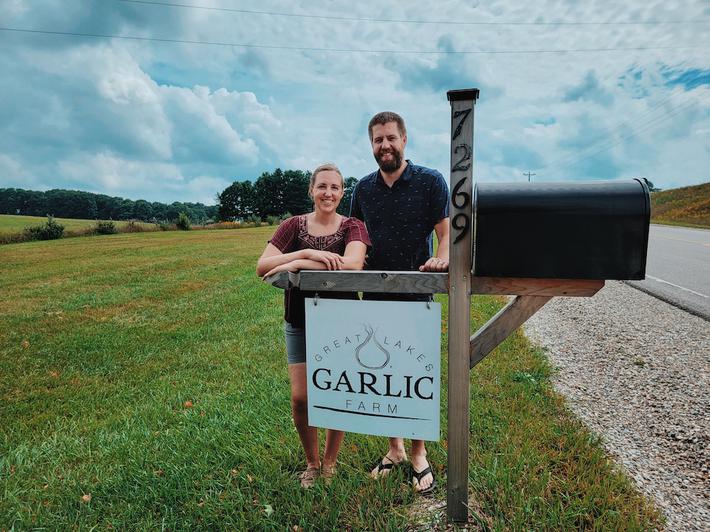 A Matter of Life & Breath
When it comes to cooking, you'll be hard-pressed to find anyone opposed to throwing in a few extra cloves of garlic. Human...
Read More >>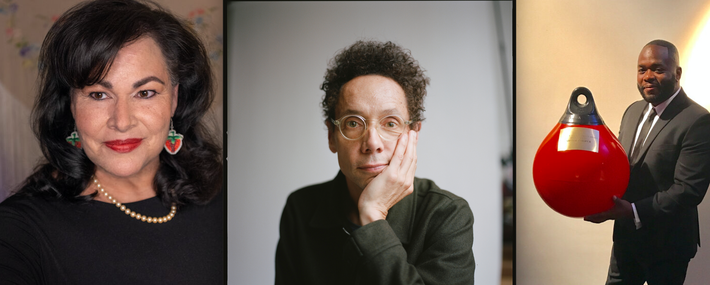 Read 'Em and Meet
Bibliophiles rejoice: The Harbor Springs Festival of the Book is returning Sept. 23–25, with a slate of authors, in-...
Read More >>
↑