Eight Great Dates
Thanks to the recent warmup, springtime — and its usual counterpart, love — is in the air. Like all species coming out of hibernation, you might be in the mood for a little romance. But what to do to help love bloom at this melty, slushy, weird in-between time of year? Here's our suggestions:
BABY, IT'S COLD OUTSIDE
Doesn't matter what the weather is outside your door, on the hills of Crystal Mountain, snow sports ride well into March. Grab a couple lift tickets, and spend the afternoon cuddling close on the chairlift and cruising together down the greens, blues, and blacks. Weather permitting, you've got heaps of other options for fun frolicking: ice skating, fat tire snow bike rentals, snowmobile tours, and snowshoe rentals. Too messy out there? Perhaps a couples massage at the Crystal Spa?
At least an hour before sunset, drive north to Glen Arbor's bayside Blu (glenarborblu.com; Blu's winter hours are Thursday–Sunday) restaurant, where you can enjoy cocktails and dinner together as you enjoy the panorama of colors shift across the icy lake's sky. The menu at Blu changes daily, so expect to be treated by truly fresh and fabulous ingredients.
SING IT AGAIN, SAM
Show off your talent on karaoke night, when you can throw a few words of romance by picking songs that get your "I really like you" message across in a more subtle way (or a daring way, if you're so inclined)… or even try a duet (Elton John and Kiki Dee's "Don't Go Breaking My Heart" perhaps?)

Frank's Bayview Inn in Traverse City offers karaoke on Thursdays at 9:30pm (franksbayviewinn.com); and there's more karaoke in TC Thursday and Saturday nights at the Sail Inn (find them on Facebook.) In Gaylord try karaoke at Bowl Gaylord (bowlgaylord.com), and in Manistee, your karaoke destination is the HiWay Inn (facebook.com/hiwayinn2) Want to really impress? Snag some drinks and snacks, rent out Traverse City's "karaoke taxi" at cartrektc.com (pictured above) and let them drive you around for a few hours ($60-75 per hour depending on day/time) while you sing your hearts out.
A DOG'S LIFE
Does your date have a beloved pup? Win their dog over, and you'll win more than one heart. Arrive with a small gift for your date, and a big chewy treat for his or her pal (try something fun from the DOG Bakery in Traverse City, 1420 Airport Road or dogbakeryonline.com), and watch your sweetie's heart melt on the spot. Then invite them both out (after you've pre-stocked your car with snacks for people and dogs), where you'll all enjoy a game of catch and some time in the great outdoors at a place like Boyne City's picturesque Ridge Run Dog Park (234 Ridge Street, Boyne City, www.facebook.com/ridgerundogpark), Traverse City's off-leash Wags West (at the corner of Bay and Division Streets, traversecitymi.gov/tc_dog_park.asp) or the Cadillac Area Dog Park (1606 6th Avenue, cadillacmichigan.com). Bonus: if you've got a dog of your own, bring him or her along and make it a double date.
MAKE 'EM LAUGH!
Laughter isn't only the best medicine – it's also a fantastic bonding component. So give your date the giggles, and your night will be a memorable one. Studio Anatomy in Traverse City hosts big comedy nights (from Falling Down Stairs Productions) with multiple comedians, so that's a great place to start for you and your chuckling companion (studioanatomy.com).

Downtown Petoskey's Red Sky Stage (redskystage.com) hosts monthly performances by the PIT (Petoskey Improv Troupe).

And other regional venues that frequently offer comedy (check online for schedules) include the Odawa Casino Resort in Petoskey, The Parlor in Traverse City, Gaylord's Blacklite Lounge, and 7 Monks Taproom in Boyne City.
BIG SCREEN ROMANCE
Going out to the movies is a typical first date activity. But you can amp it up a notch by trying something a little more unconventional. Northern Michigan has a quartet of lovingly maintained small theaters, any of which would be a perfectly romantic destination.

In Harbor Springs, there's the new Lyric Theater, where you can view current big-screen epics, classics, and specialty movies/documentaries on one of their three screens, surrounded by carefully-installed murals and inlaid miniature lights twinkling overhead (lyricharborsprings.org). Frankfort's Garden Theater features a perfectly retro '50s-style marquee and their Dark and Stormcloudy Film and Beer Series (through March 2018), which pairs a beer with a movie for $10 per person (frankfortgardentheater.com).

Suttons Bay's renovated Bay Theater features select first-run and foreign films in a vintage setting of hardwood floors and refurbished turquoise seats (thebaytheatre.com). And with its original neon sign still bright, Manistee's Vogue Theater, which harkens back to the late 1930s, offers regular screenings plus $2 vintage classics every Wednesday (voguetheatremanistee.org).
CHOCOHOLIC FROLIC
Does your date have a sweet tooth? Indulge that sugary side by taking them to see where the sweets are made.

Kilwin's in Petoskey offers intriguing and detailed tours of their "Chocolate Kitchen" Mondays through Fridays from 10am to 4:30pm on the half hour; you and your date will get to see how the company makes their popular chocolates — and yes, you'll get free samples at the end of your jaunt.

If your date is more daring and you want to take a longer road trip, take the two-and-a-half hour drive to Grand Haven for a tour of the big Chocolates by Grimaldi factory (chocolatesbygrimaldi.com, tours $4 per person), where you'll get to snag fresh samples right off of the production line, and check out their vintage '50s chocolate enrober just like the one used in that famous episode of the classic sitcom I Love Lucy.

Follow that fun excursion up with the unexpected — not dinner, but a selection of coffee and desserts from your favorite coffee bar or bakery — and you might just become her or his sweetheart sooner than you expect.
APPEALING ARCADE
Playing games isn't a good thing in a relationship — unless those games are in a video arcade. If you and your crush are on the geeky side (or don't mind acquiring some nerd cred), head out to the arcade for a fun afternoon of gaming.

Traverse City's The Coin Slot (thecoinslottc.com) is a great place to start; the owners are devoted to bringing back the golden age of gaming with their collection of vintage upright arcade games like Centipede and Donkey Kong, plus a lineup of classic TV gaming consoles set up in front of comfortable couches. The games at The Coin Slot are unlimited play at $8 per hour (pinball machines only accept quarters).

The arcade at The Incredible Mo's in Grawn (incrediblemos.com) offers arcade and prize point games — the kind you might find at a carnival — so you and your date can snag some prizes together. Over at Premonitions Pizza and Arcade in Suttons Bay (premonitionspizza.com), you can check out their retro '80s arcade, with 16 upright machines ($5 per hour) and a separate Nintendo Room with more than 500 games to choose from.

PROGRESSIVE PURSUITS
And finally, if you want to do even better than a nice dinner on the town, take him or her out to not just a meal, but several different courses in different locations in the form of a progressive dinner. In Traverse City, start with a couple of winter warmer Mexican coffees at Brew (brewtc.com) to get the conversation going.

Stroll together down Front Street for small appetizer plates at Red Ginger (eatatginger.com), where selections like grilled tandoori naan with Indian spiced roasted red pepper hummus are perfect for sharing.

For the main event, head to a place like Poppycock's (poppycockstc.com), which offers a date night special every Wednesday of $45 for two entrees plus a bottle of wine; or add a picturesque winter drive to your evening by heading out to La Becasse in Maple City (restaurantlabecasse.com), where the warm, French country inn surroundings are complemented by such romantically rich dishes as seared salmon or beef burgundy. Split a perfect Crème Brulée afterwards for just $8.
Trending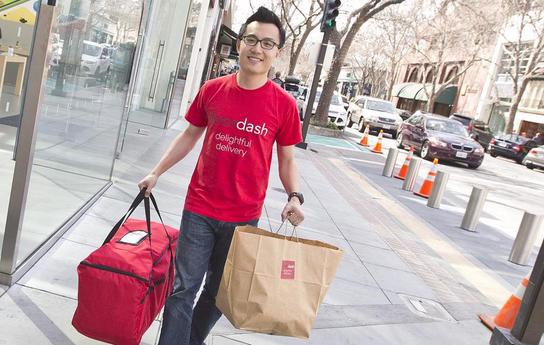 Could Delivery Save NoMi Eateries?
What was once the exclusive province of pizza and sandwich joints has become a means for some restaurants to thrive. But e...
Read More >>
What You Are Voting For?
After voting straight Republican for 36 years, from 1971 through 2007, I have been an Independent since 2008, studying and...
Read More >>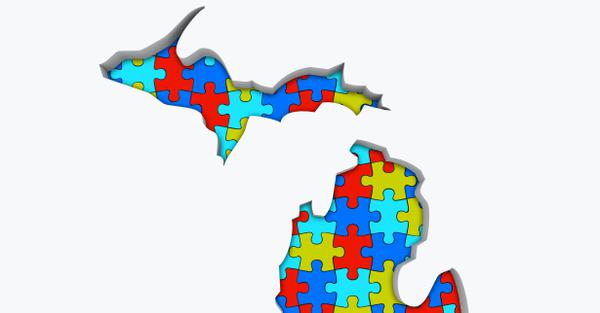 The Democracy Lottery
Mary Burget, a retired Northwest Michigan College math instructor, thought her math skills might be useful in redrawing Mi...
Read More >>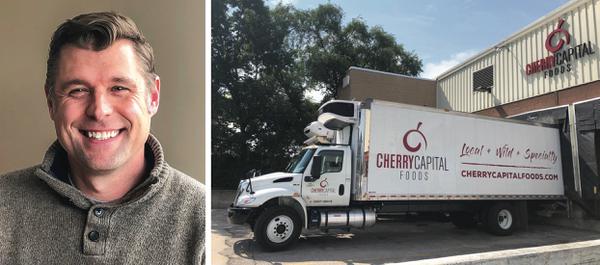 Forged In Fire
As the new managing director for Traverse City's Tamarack Holdings, Michael Lahti is helping to lead a company that ...
Read More >>
↑