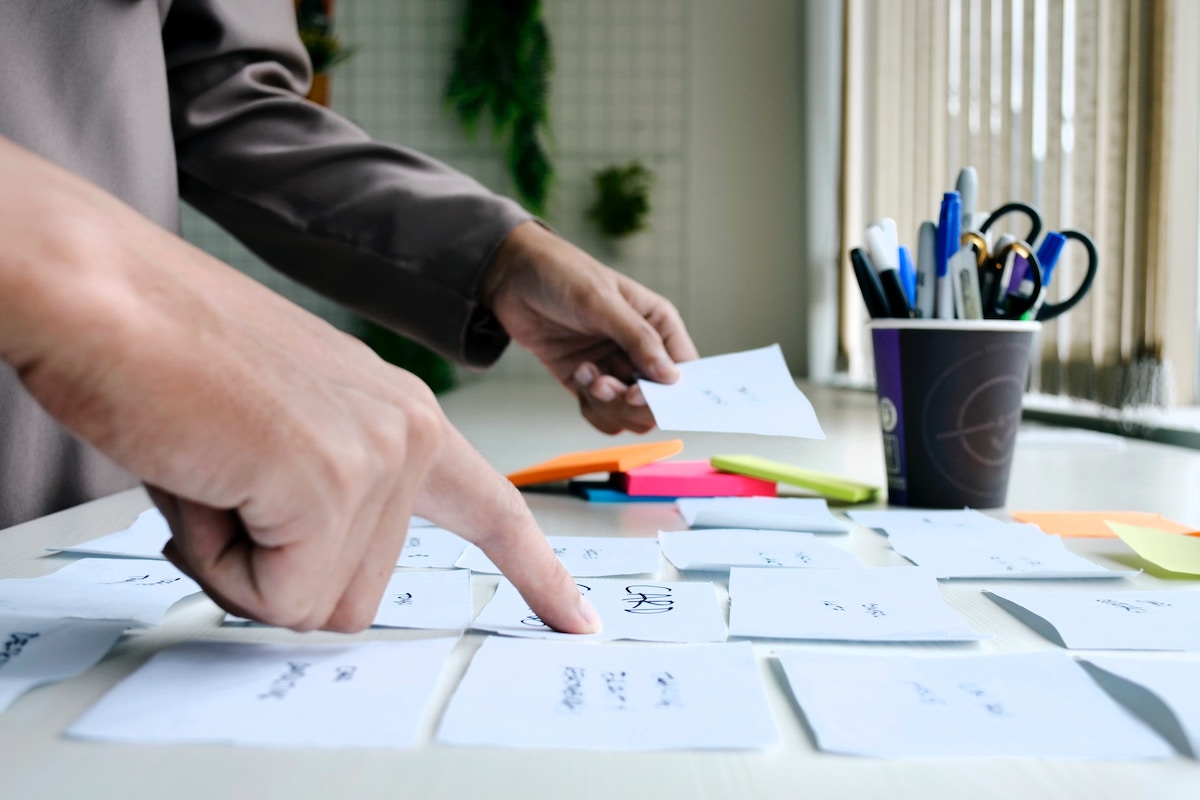 Employees Are Calling the Shots
Human resource experts weigh in on workplace trends from remote work to better benefits to the four-day workweek
The field of human resources is ever-evolving, and that's never been more true than in the years following the onset of the pandemic. Remote and/or hybrid work has become more prevalent and accepted than ever before, and the last three-plus years have seen increases in pay and greater benefits resulting from the competition for employees. Firms have also embraced wellness as an employee benefit, increased emphasis on diversity, equity, and inclusion (DEI), and focused on strategies for employee retention.
That's according to multiple sources, from DeVry University to Forbes to those serving the field from this area. Perhaps the overriding theme for employers is adaptability, as they are forced to adjust to new technology and new demands by a workforce which can and does seek out the best options.
One resource many professionals embrace is TAHRA, the Traverse Area Human Resource Association. Rob Hanel, the director of people and space (aka HR and facilities) at TentCraft, is the current president of the organization. "We have 150 members," he says, which makes it one of the largest chapters of the association in Michigan. HR professionals from a variety of sectors are members, including agriculture, manufacturing, retail, hospitality, real estate, and healthcare.
Employers are grappling with greater emphasis on what employees want and need, and it falls on those in human resources to meet those desires while finding the best fit for their company. That's where TAHRA's services—which range from networking events to certification study groups to continuing education opportunities—come in. "The world of HR has changed dramatically since the pandemic," Hanel explains.
The changes are spurred by the competition for a shrinking workforce, yes, but also a desire to do the right thing and keep employees happy. Deidra Charnes, director of human resources at Cherryland Electric Co-op, puts it succinctly. "We all have to go to work. Why not make it as pleasant as possible?"
Trend 1: Remote Work
One way work can be more pleasant—for some, at least—is working from the comfort of their own homes. The sudden need for company survival in 2020 forced many to embrace having employees work remotely, regardless of their previous policies on the matter.
Employers that were able to readily adapt to the new model had an advantage. "Remote opportunities are now common, so people are not tied to our geography any longer," says Karin Chung, the senior recruiter at Hagerty. She sees people searching for remote opportunities before they search for a specific role. "This is great news for employers like Hagerty who are seeing a broader, more diverse candidate pool. We operate on a 'remote work first' basis."
Charnes adds that employees in member services at Cherryland proved that remote work was viable. Now those workers can work from home one to two days a week. "We saw it would [work], so why fight that?" she says.
What do the nationwide stats say about remote work? Forbes reports that in 2023, 12.7 percent of full-time employees work from home, with 28.2 percent on a hybrid office/remote model. Stanford University researchers measured a bit differently, finding that about 25 percent of full-time work days are completed remotely.
Sound lower than you'd expect? The Labor Department is actually tracking a decline in remote work, with data showing that 72.5 percent of businesses say their employees rarely or never work from home. (That's as compared to 76.7 percent before the pandemic.)
But remote work might be paving the way for another trend: the four-day workweek.
"Did we ever think we would be working from home at the beginning of 2020? Companies are adopting flexible location, scheduling, PTO, and even job sharing. A four-day work week is just one example of the flexibility that is more prevalent nowadays. Nothing is off the table," says Chung.
While unlikely for some industries—K-12 teaching, for example—the concept of a four-day week works for others. "We shifted all production to a four-day, 10-hour [workweek]," says Hanel.
Trend 2: Increased Pay and Incentives
Even if not everyone is working from home, virtually all those in HR positions say they have had to adjust their pay scales upward in response to the tight labor market. In so doing, companies need to be cognizant of the trickle down (or up) effect. If you offer increased starting pay, "You can't ignore the rest of [your] workforce," says Hanel.
And he says HR professionals should be wary of using bonuses. "Bonuses don't help you recruit," he says. Instead, he recommends including potential bonuses in regular wages.
Increases in pay and other incentives may be what's reviving a stalled hiring market, especially in certain fields. Healthcare in particular took a huge hit from the pandemic: A study by the Michigan Health and Hospital Association noted there were 27,000 vacancies in Michigan as of March.
But Megan Brown, the chief marketing and communications officer for Munson Healthcare, says there has been a huge upswing there in hiring in the last nine months. "We've hired 900 people since January. Now there's more coming than going," says Brown.
She says the human resources team at Munson has utilized a number of creative endeavors to attract candidates, including incentives, hiring events, and recruiting campaigns. An example of the former is incentives for new hires ranging from $3,000 to $10,000 with a two-year commitment.
Trend 3: Creative Benefits and Added Value
All that said, a simple paycheck at the end of the week is no longer cutting it for many employees. "Benefits are a key," says Hanel, and in a world where pay levels are similar, he's right.
From medical and 401K contributions to flex time, companies are trying to provide benefits that give them a leg up on the competition. "Two weeks' vacation is antiquated at this point," says Hanel. Also increasingly important is work/life balance. At TentCraft, that emphasis is obvious in the fact the company allows employees to check out company-owned equipment such as kayaks and snowshoes.
Chung says company-specific benefits help employees feel more connected to the company mission. "For example, at Hagerty we give employees an opportunity to learn how to drive a manual transmission and participate in extreme driving experiences," she says, which helps employees better understand Hagerty's automotive enthusiast members.
Brown says tying the work to a benefit for those the industry serves also helps employees feel valued. "People want to have a meaningful career," she says. Thus the motto at Munson is "We improve lives."
And sometimes it's the little things that add up to big things. At TentCraft, they've brought in an ice cream truck or a food truck. Charnes has delivered ice cream to unsuspecting linemen on the job. "It's an adventure every day," she says.
Trend 4: Emphasis on DEI
Diversity, equity, and inclusion has become something of a political lightning rod, but those in the field say they are emphasizing it more than ever. Major employers in the area—including Hagerty, Northwestern Michigan College, and Interlochen Center for the Arts—have added DEI-specific positions to their teams in the last few years.
Chung says DEI is top of mind for many job seekers. "They want to work at companies that value and take DEI seriously, and they can suss out authenticity versus just paying lip service," she says. In response, Hagerty has launched its first three Employee Resource Groups this year—Caregivers, Multicultural, and Women—where employees can connect and support each other.
To Chung's point about authenticity, DDI, a global leadership consulting firm, published a 2023 Diversity, Equity, and Inclusion Report which showed an 18 percent decrease in leaders' endorsement of company DEI efforts and a 33 percent increase in the number of companies that do not have a DEI program.
Meanwhile, a March 2023 study from Catalyst (a global nonprofit that helps build workplaces that work for women) found "employees who perceive their organization to have high fairness and high accountability to DEI have the highest rates of inclusion, engagement, and intent to stay." The report also noted that 53 percent of employees say people within their organization are held accountable for DEI and just 37 percent feel their employer displays fair organizational processes.
Trend 5: New Challenges
The two largest challenges faced in virtually every industry are no surprise: Childcare and housing. "Housing is definitely an issue, especially for entry-level [employees]," says Brown. Munson does offer childcare, but as with so many places, there aren't enough spots available for all those who would like to take advantage of it. "We do have childcare but there is a waitlist," she says.
Hanel says TentCraft recently made an offer to a prospective employee, but was unable to make the hire because the potential employee could not find housing.
"Certainly, affordable housing inventory and a lack of childcare continue to be a challenge," agrees Chung. For those who live a distance from the employer, easy access to the office can also be difficult and/or costly. "Where can employees park if they work at a downtown business?" she asks.
Charnes points to an example from her previous job at Honor Bank as a way employers can adapt to new challenges. "When gas prices were elevated, they had a hard time with entry-level positions at the bank. So they did a gas supplement," she says.
Those trends and challenges are just the tip of the iceberg in a constantly changing landscape. "Flexibility is the key," says Charnes. "It's a new era with employees calling more of the shots."
Trending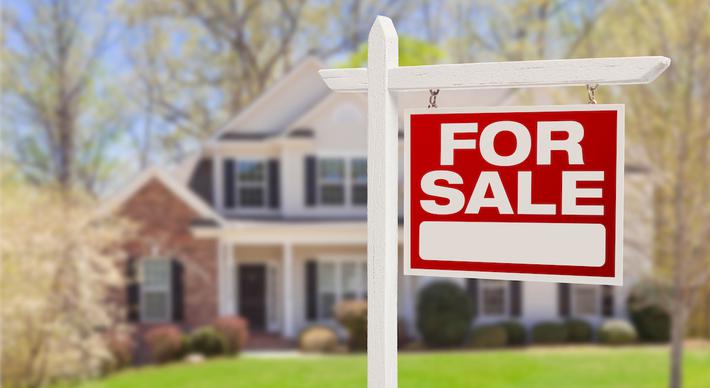 From Frenzy to Focus: Northern Michigan's Real Estate Update for Fall 2023
High-interest rates coupled with a lack of home listings have made for an interesting year in real estate. Northern Expres...
Read More >>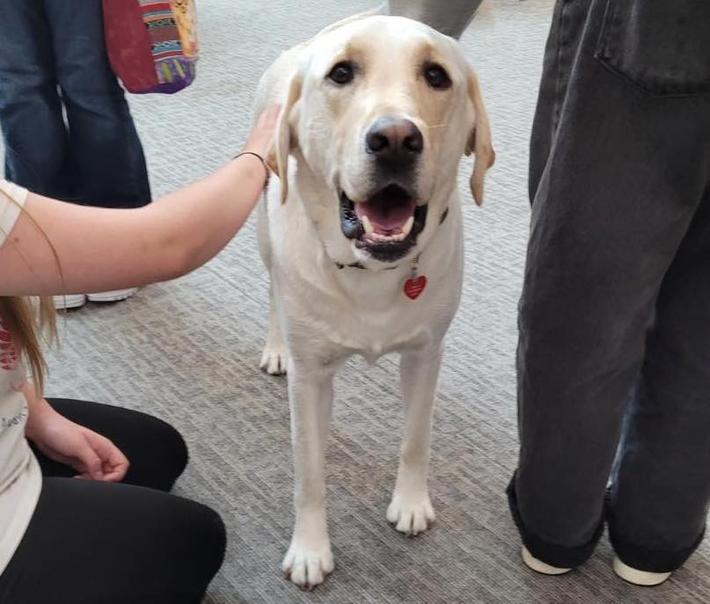 Pups on Campus
Traverse City West Senior High has brought on a very good boy as their newest staff member for the 2023-24 school year. Me...
Read More >>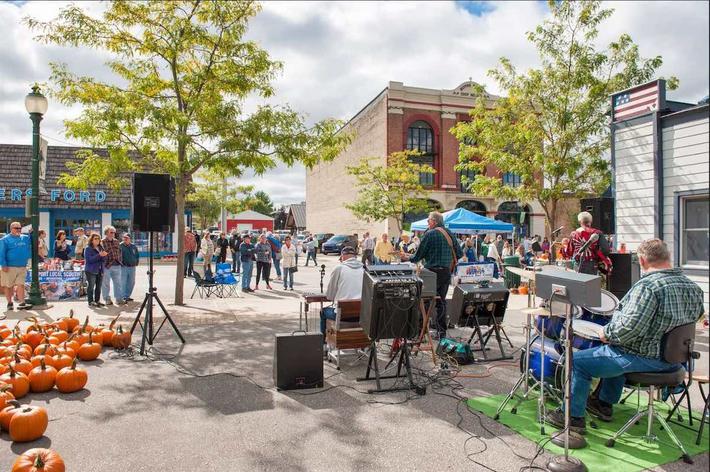 Celebrate the Harvest in Boyne City
Welcome to the season of harvest festivals! The days are getting shorter, the nights (and days) cooler, and it's tim...
Read More >>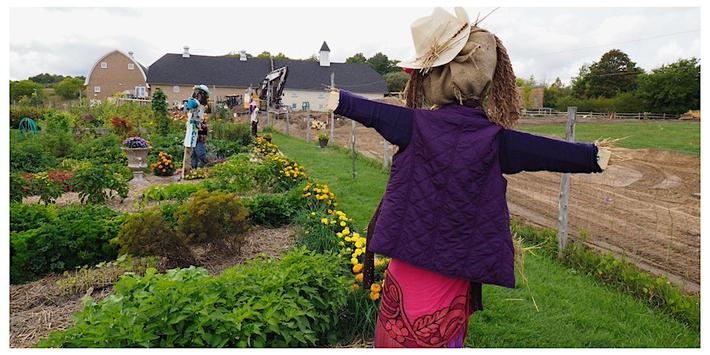 Scarecrow Szn
It may not be "spooky szn" (as the kids call it) just yet, but it does seem like it might be scarecrow szn. Th...
Read More >>