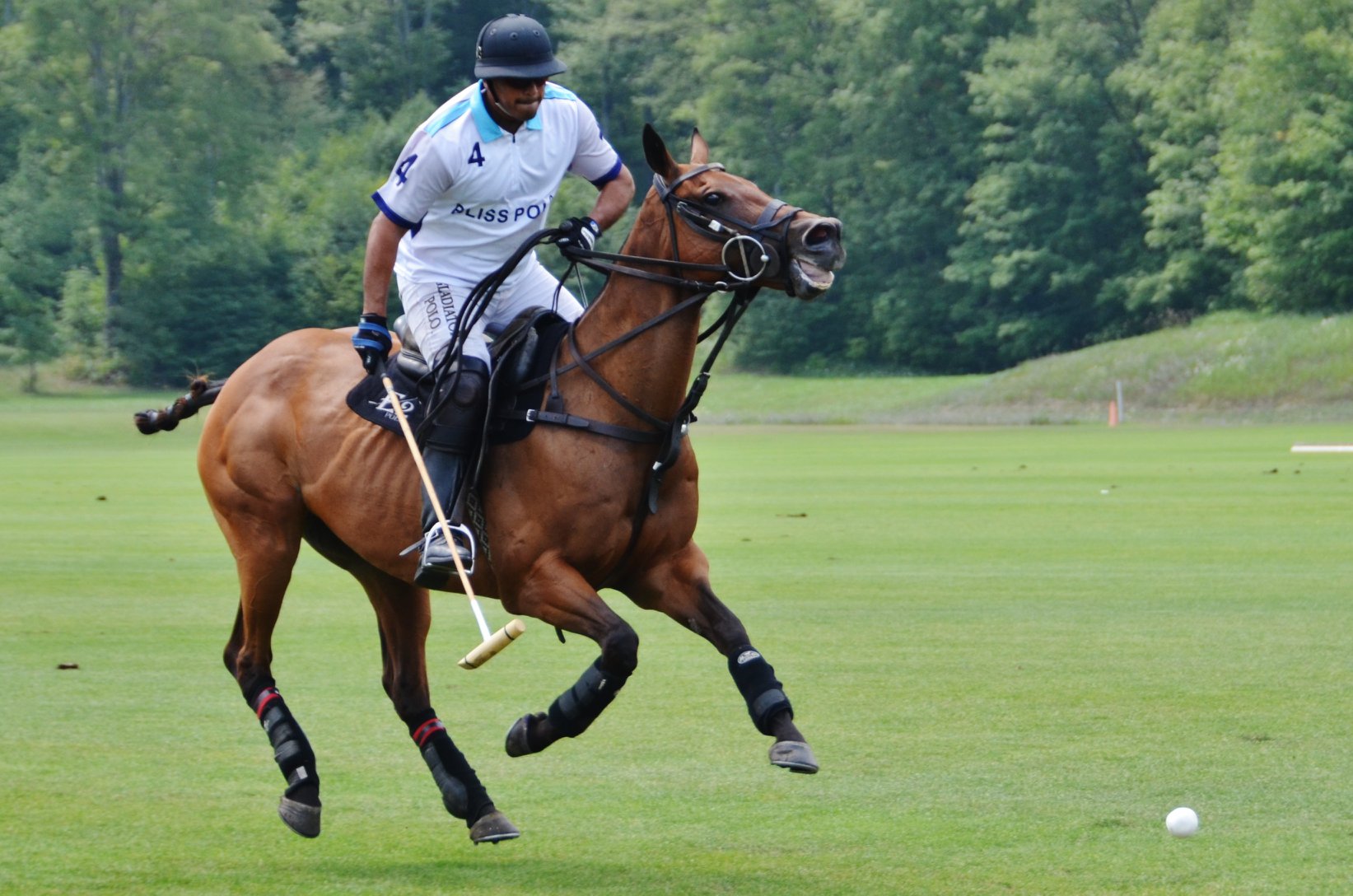 Equestrian Fest, Real-Life Horse Whisperer & Bliss' Secret Polo Grounds
A horse-lovers' summer trifecta
The competition will be fierce. That's to be expected; they're some of the greatest athletes in the world. And the people riding on them aren't exactly slackers, either.

The Great Lakes Equestrian Festival attracts thousands of riders and trainers, but don't forget the main athletes themselves. Hundreds of horses will be running and jumping over the six-week-long festival. Yes, it is a really big deal.

$1.5 MILLION PURSE
"This is a professional and Olympic sport," said Cody Brown, a spokesperson for the Great Lakes Equestrian Festival, which runs fromJuly 3 to Aug. 11. Indeed, many past and future Olympians participate in the event each year. And professional — well, a total purse of $1,500,000 pretty much says professional.

Think of it as the equine version of track and field. More specifically, what high jumping and hurdles are to track, show jumping is to equestrian. Riders and horses partner together in competition to complete a course of jumps.

BIGGER, BETTER & ALL-NEW
"The landscape of the show is completely different. It's grown tremendously," said Brown. Now in its fifth year, after a decade as Horse Shows by the Bay, the Great Lakes Equestrian Festival features a new pavilion, new footing (the surface in the rings), and new rings. The installation of three competition rings where there were previously two brings the total of competition rings to six.

Also new is the Dudley B. Smith Equitation Championship. (Equitation is the art or practice of horse riding.) It's named in honor of the well-known local businessman and supporter of many causes, who died suddenly last year. Smith and his wife, Barbara, were benefactors to many organizations, including Dennos Museum, Cherryland Humane Society, Munson Medical Center, and the Great Lakes Equestrian Festival. "Dudley was a prominent member of the community and was super passionate [about equestrian]. His granddaughter Paige Matthies is one of the top junior riders," said Audra Jackson, who heads community relations for the festival.

The event will be open to riders 21 years old and under who receive a first, second, or third place ribbon in equitation classes held at 3'6" (each phase plus overall) during GLEF from July 3-27. The class will be held July 27 in the Grand Prix Ring and will consist of two rounds of competition over derby-style fences, with the top 12 from round one returning for round two.

SUNDAY FAMILY DAYS, A PLAY & FOUR-H
Of course, that's just one of the many things that make the Great Lakes Equestrian Festival fun and unique. New this year is a $25,000 Open Jumper Rider Bonus.
Also new is a performance by Parallel 45 Theatre. There's a Four-H and Local Barn Day.And as always, every Sunday is family day, offering a variety of fun activities for the whole family to enjoy, including autograph sessions, face painting, shopping, dining, the horseless horse show and pop-up farmers market.

The festival draws audiences from around the state, and competitors from across the country and the world. It's quickly become one of the most popular events on the circuit. "It's sold out. We have 1,200 horses per week, coming in from all over the world," said Brown.

JUST TRY IT ONCE
Brown said once enthusiasts take part in the show, they'll return year after year. "Our retention rate is high," he noted. He attributed that to a number of factors: the climate, the area, and the facility, as well as the competition itself. As an example, he pointed to Margie Engle, the 10-time American Grandprix Association Rider of the Year and Olympian, who will leave the European circuit to spend two weeks at the Great Lakes Equestrian Festival.

As might be expected of something that finds attendees coming from across the country and abroad for a lengthy stay, the Great Lakes Equestrian Festival pumps a significant amount of money into the local economy. According to a study the GLEF commissioned in 2017, the six-week event brings in an estimated $124 million. The study showed that participants bring with them a group of 10+ people on average, who stay in the area an average of 19 nights.

GOAT HORSES & PONY RIDES
So there is plenty of reasons for competitors to come. But what about audiences? Again, it's the spirit of athletic competition among some of the "greatest horses of all time" that is the first draw. But while the focus is obviously on horses and riding, Jackson said there are plenty of additional attractions to keep the whole family happy and engaged while attending the festival. "It's a high-level equestrian competition, but there's also little kids riding ponies," she said. Refreshments, activities like face-painting, a bounce house, and more offer fun for the whole family.

For more information about the Great Lakes Equestrian Festival or to purchase tickets for any of the events, go to www.greatlakesequestrianfestival.com.

The Real-Life Horse Whisperer
Celebrated horseman to again teach clinic at Bay Harbor
The Great Lakes Equestrian Festival isn't the only horse-themed event coming to northern Michigan. Legendary horse trainerBuck Brannaman will host a clinic at the Bay Harbor Equestrian Center Sept. 6–8.

Trainer Brooke Tatrow, who is organizing the clinic, said Brannaman's expertise is well known. "He's the best there is. He just has a way of working with horses andpeople. He can get amazing things done."

The inspiration behind the book (and later the movie) The Horse Whisperer, Brannaman has been working for more than 30 years with horses and their owners and riders. His concepts come from the California vaquero tradition, based around understanding how horses think and communicate, and training horses to feel safe and secure around people. "He can get amazing things done," said Tatrow.

The clinic at Bay Harbor will consist of two sessions. The morning session is on foundation horsemanship, primarily for riders who are relatively new to the activity or for horses which are not yet used to riders. The first part of the class is dedicated to working the horse from the ground in preparation for riding, with the second half on horseback.

The afternoon sessions will focus on cow working and ranch roping. The former sis for the experienced rider who wishes to expose a green horse to cattle work or to help work further with horses already started on cattle. Ranch roping is designed to refine and improve rope skills for both horse and rider with regard to ranch-related activities with stock from horseback.

Tatrow said whatever one's skill and experience, learning about horses in a never-ending process. "The great thing about Buck is he's also continuing to grow and further himself," she added.

For more information, go to www.brannaman.com.

The Prettiest Polo Grounds You Never Head Of (pictured)
Yes, there actually is a Bliss Polo Club, founded by Mason Lampton, a Georgia native who summers in Harbor Springs. "I don't play golf. I rarely sail," he said. But polo — now you're talking. He found the perfect site: a former potato field. "It looked like exactly what I needed for polo," Lampton said.

So he bought the field and now welcomes fellow polo enthusiasts for three tournaments over the summer."Players come from around the world.They bring their own horses many miles to enjoy the brilliance of playing in the superb weather," Lampton said.

Ah, yes, the weather. While it's much cooler in this area than in the South — part of the draw for these polo-loving folks looking to keep their horses in shape over summer — it's still up to Mother Nature whether they will play or not. Rain makes the footing for the horses too slippery.

The first tournament is scheduled for July 7–14 at the field, located at 9000 North Pleasantview Rd., Levering. Games typically take place Wednesday, Friday, and Sunday at 11am, and there's no charge to watch. Lampton recommends checking with the Bliss Store or searching and following Bliss Polo Club on Facebook to confirm the schedule (or to see some just plain beautiful rural photos).


Trending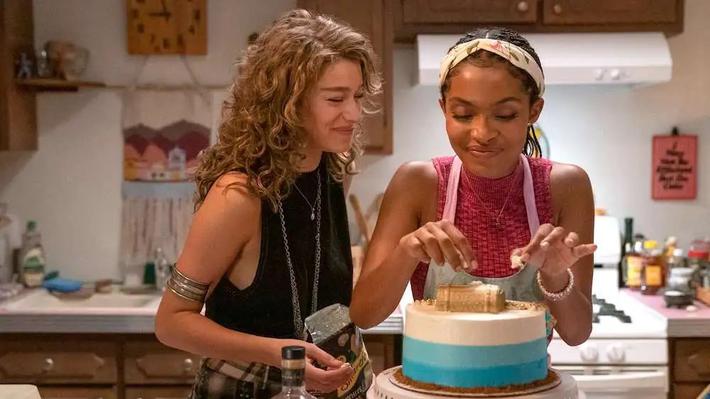 Film Review: Sitting in Bars with Cake
With a slate of spooky movies headed into theaters over the next few weeks, this scaredy cat searched for a new release th...
Read More >>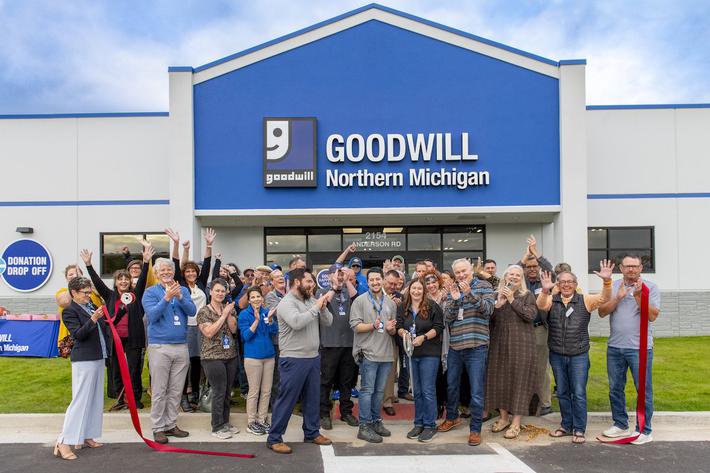 Goodwill Gets New Digs in Petoskey
This past week, Goodwill Northern Michigan opened a new Goodwill store in Petoskey at 2154 Anderson Rd., which replaces th...
Read More >>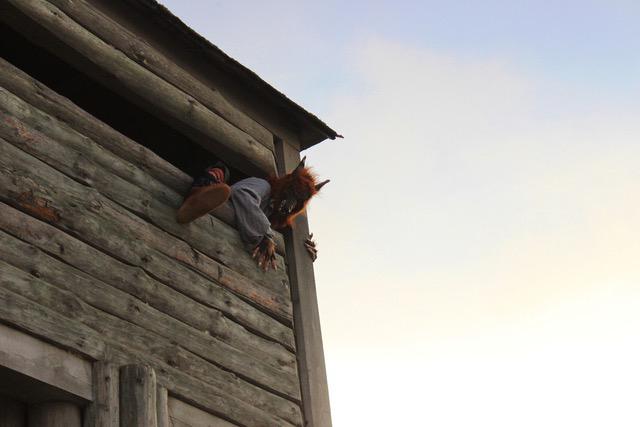 A Night at Fort Fright
This is not your typical haunted house or trail! Make your way through Fort Fright, an 18th-century fort and fur trading v...
Read More >>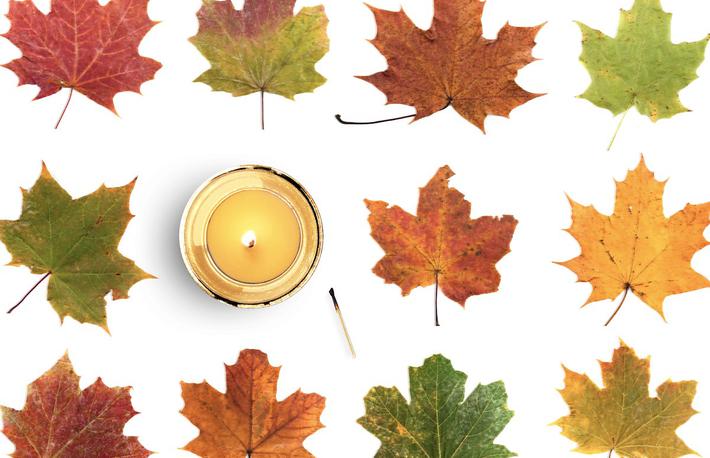 All the Scents of Fall
With the equinox behind us, it's time to go all in on autumn. Traverse City Candle Co. has done just that with their...
Read More >>