The Mile-High Subsidy Club
Will a longtime — and some say unfair — financial boost for small northern Michigan airports finally get grounded?
Northern Michigan's 1st Congressional District is vast, spanning the northern lower and entire upper peninsula. It's also home to more subsidized airports than any other in the country.
President Donald Trump's 2018 Budget Blueprint proposes eliminating Essential Air Service (EAS), the program that funds these remote airports. The cut could threaten commercial air service in Alpena, Manistee, Pellston, and across the Upper Peninsula.
Off-season commercial air service at Pellston Regional Airport probably wouldn't survive without EAS funds, a loss that could be a huge blow to the Little Traverse region's economy, officials there said.
On the other hand, a Traverse City-based airline consultant said reconsideration of EAS is long overdue because it props up air service in places it doesn't belong and creates unfair competition for airports like Sawyer International Airport in Marquette, or Cherry Capital Airport in Traverse City, which don't get subsidies.

TEMPORARY BECOMES FOREVER
Congress created EAS amid massive airline-industry deregulation in the late 1970s. Created to ensure far-flung communities had access to the nation's transportation system, EAS subsidies today support 60 airports in Alaska and 115 in the lower 48 states, including eight in northern Michigan. The program costs $283 million per year.
EAS was meant to be phased out over a decade, but that never happened, said Tom Rockne, former president of Passageways Travel in Traverse City and an airline industry consultant.

"It's gone from a 'We want to get you through this transition' to, like, it's in there, and it just continues and continues and continues," Rockne said. "It's disturbing to the marketplace, it's disturbing to the taxpayers, and the requirements are minimal in terms of the effort that the city or the airport has to put forth."

Rockne believes EAS money should come with conditions — that the program should require airports to get together with businesses and pledge a certain amount of use before subsidies are awarded.

The amount of money airports receive to subsidize service varies widely. In Pellston, the per-passenger subsidy was roughly $48 for 2016, based on the number of passengers that year and the annual subsidies received through February 2017. Alpena received $269 per passenger. Manistee Blacker Airport got $514, an amount that enabled the airport to offer cut-rate fares to Chicago.

"They say, 'Hey, $200 airfare to Chicago! That's great!' But then don't forget to add $514 that the federal taxpayers paid for that passenger to fly," Rockne said. "All of a sudden, it's 700-and-some dollars. We taxpayers are supporting Manistee, Alpena, Pellston, Sault Ste. Marie, Escanaba, Ironwood, Iron Mountain, and Houghton-Hancock."

"IT'S NOT A LEVEL PLAYING FIELD"
Subsidized flights from Manistee to Chicago are a bargain compared to flights from Traverse City.

For example, a recent search on Expedia showed that the lowest price for a round-trip flight from Cherry Capital to Chicago's Midway Airport for the weekend of June 16 was $398. (The search was conducted one month before the proposed departure date.) Flights from Manistee to Chicago Midway for that same weekend could be had for as low as $169, according to Flymanistee.com.

It appears those prices are working for Manistee.

According to the minutes from the airport authority's April 18 meeting, the airport saw 557 passengers, its best-ever numbers for the month of March. That surpassed its second-best March numbers, 553 passengers, a benchmark that was set in 1969.

Manistee Blacker Airport advertises its EAS-subsidized Manistee-to-Chicago flights in Traverse City, an act Cherry Capital Airport manager Kevin Klein sees as evidence that the EAS program has strayed from its mission.

"It's supposed to ensure communities have access to the nation's transportation network," Klein said. "It's difficult, in the sense that the public doesn't necessarily understand that those fares are being subsidized. It's not a level playing field."
Barry Lind, the Manistee airport director, did not return messages seeking comment.

NEEDED IN SOME PLACES, NOT IN OTHERS
Klein said he believes EAS is important in some places. Take Alpena, for example: The Alpena County Regional Airport is located a long distance from other commercial air and train services.

Although Pellston Regional Airport is in a similar situation, Klein believes commercial air service could survive in Pellston without EAS. In fact, he said, freeing up Pellston from EAS might help the airport because EAS requires airlines to offer two flights per day in the winter, when two flights might not be warranted; without that burden, airlines might be able to add more flights in the summer.

"The Essential Air Service program was a great program when it was first developed," Klein said. "It was intended for about 10 airports, and now there's something like a hundred-and-some-odd airports in the program. It's a program that desperately needs some modification."

Klein believes that the program will not be eliminated but hopes perhaps that discussion will cause it to be reconsidered and improved. He would suggest one change in particular: Change the definition of a hub airport.

Eligibility for EAS funds is based on an airport's distance from a small, medium, or large hub airport. In Michigan, an airport's eligibility as a hub is determined by its distance from Detroit or Grand Rapids. Traverse City and other airports in the state are not considered hubs.

Klein thinks the law should prohibit subsidies for airports that are a certain distance, say, 90 miles, from any airport that, like Traverse City's Cherry Capital, provides commercial air carrier service.

An upside to the elimination of EAS, Rockne said, would be increased numbers of passengers and flights in Traverse City and Marquette, which ultimately would enable those airports to offer lower fares.

"Without EAS, more natural traffic would flow there," he said. "And every time Traverse City gets another flight, it gets more low-fare seats too."

AN ECONOMIC INFUSION IN PELLSTON
Pellston Regional Airport is critical to the Little Traverse area's economy, said Carlin Smith, president of the Petoskey Regional Chamber of Commerce.

He pointed to a Michigan Department of Transportation study which found that the airport is responsible for 101 direct jobs and $20 million in economic activity each year. He said EAS funding for Pellston is critical.

"Being able to have access to local commercial air service — it's a big deal," Smith said.
Commercial air service in Pellston makes convention business at Boyne Resorts and Mackinac Island possible, he said. If convention attendees had to fly into Traverse City, Smith believes that business would dry up.

"Is it insurmountable? No. From Pellston, it's probably two hours to Traverse City. Harbor Springs, two hours. From Petoskey, an hour and a half." Smith said. "But if you're catching a 6am flight, and you've got to be there at 5, that means an overnight stay in Traverse City to fly out of there."

Smith said that even though Pellston receives a small subsidy compared to other EAS airports, officials worry that the subsidy could make the difference between having commercial air service and not.

"We don't know for certain that Delta would leave if we lost Essential Air Service, but we're certainly worried that they would go if we lost it," he said.

The EAS subsidies at Pellston help the airport maintain year-round service, said Kelly Atkins, the airport's manager.

"I think anytime you can help an airline reduce their operating cost at a facility, it boosts your ability to retain service and possibly improve on it," Atkins said. "Living in a rural area can be very isolating without air service."

Rockne, the outspoken critic of the subsidies, said Pellston would not lose commercial air service during the busy season if EAS cease.

"Look at the boarding in Pellston. Look what happens in the summer," Rockne said, noting that passenger volume triples or quadruples in the summer months. "That's because Delta brings more seats into the market. The same thing would continue to happen. Pellston may not have any service in the winter, but keep in mind, Mackinac virtually shuts down in the winter as well."

DALLAS TO TRAVERSE CITY, NONSTOP
Rockne believes EAS could be eliminated, and the government could expand its use of Small Community Air Service Development Awards (SCASDA) grants, which can be used for specific air service improvements and are intended to jumpstart airline business, not subsidize it.

Rockne said most of the EAS airports in Alaska are justified and should remain subsidized, but in the lower 48 states, the smaller grants could be used to improve air service at a lower cost in many places.

This summer's direct daily flights between Traverse City and Dallas, for example, were made possible through a $750,000 SCASDA grant from the U.S. Department of Transportation. Gaylord Golf Mecca (part of the Gaylord Area Convention and Tourism Bureau), Traverse City Tourism, and the Traverse City Area Chamber of Commerce threw in a matching grant of $305,000. The grant acts as a guarantee: In the event that the flights between Traverse City and Dallas aren't profitable for American Airlines, that money is paid to the airline; if the flights are profitable, the money is returned.
Paul Beachnau, executive director of the Gaylord Area Convention and Tourism Bureau, said the direct flights to and from Dallas have been in the works for five years.

"We had always wanted to go to a warm weather destination for Gaylord, and we just could never really make that happen for any number of reasons," Beachnau said.
When the Gaylord CTB and chamber initially partnered with Cherry Capital to market Gaylord's Golf Mecca in Texas, travelers had to arrive in northern Michigan on a connecting flight to Traverse City, then drive on to Gaylord. Though the route wasn't convenient, the destination made up for it.
"The people that we brought here from Dallas loved northern Michigan, they loved the scenery, they loved the temperatures, and they loved the golf," Beachnau said.
Now, with direct Dallas-to-Traverse City flights possible, Gaylord is anticipating even more traffic — even if Dallas travelers still have to drive from Traverse City to Gaylord.
Beachnau said it makes more sense for Gaylord to partner with Cherry Capital Airport than to attempt to try to get commercial air service to and from Gaylord. When Gaylord's tourism organizations advertise the direct flights to Traverse City, they tell customers that a shuttle will pick them up at the airport and have them at Treetops Resort in an hour.

"We usually say things in terms of an hour's drive instead of 60 miles," he said. "Out there, an hour's drive is nothing. I mean, it literally takes you an hour to get from downtown Dallas to the DFW Airport."

Daily flights between Dallas and Traverse City begin June 2 and will run through the summer. In late May, a morning radio crew from the largest sports station in Dallas visited Gaylord for a live broadcast to mark the beginning of the nonstop flights.

"It's exciting for our state," Beachnau said. "That's the value of partnerships."

COULD EAS BE ELIMINATED?
Past presidents have tried and failed to eliminate EAS funding: George W. Bush tried three times. Bill Clinton tried and failed. So far in Trump's presidency, EAS remains untouched. In April, Sen. Gary Peters sent a letter in support of EAS from 20 senators from both parties to the Senate Transportation Appropriations Subcommittee. Rep. Jack Bergman, of Michigan's 1st District, has come out strongly in favor of the funding.

In an emailed statement, Bergman said that because the 1st District is so large, and so many communities are so far away from hub airports, its EAS funding is critical.

"Without EAS, the 1st District couldn't hope to achieve the traffic volume that it does now, and the impacts on transit, industry, and the economy would be significant.," Bergman said. "Folks in the 1st District have been unequivocal — EAS funding works for Michigan families, businesses, and communities."

Rockne said it only makes sense that a politician like Bergman would favor a program that's heavily relied upon in his district, even if it is wasteful. Bergman's predecessor, retired Rep. Dan Benishek, was against EAS, until he was for it.

"When Dr. Dan first ran, I remember I saw a little clip on TV of Dr. Dan saying, 'We've got to eliminate waste, we've got to eliminate this,' and he mentioned EAS. And then the next day, he clarified, 'I mean EAS is an example of a program that is vital to the area,' because somebody whispered, 'You have eight EAS airports in your district,'" Rockne said. "It's tough in that respect. Everyone wants to do everything for their home district."

Petoskey's Smith said he's gotten used to making arguments about how much his region depends on the program.

Smith said he understands that the EAS program probably needs to be made more efficient, but he said it is money well spent in Pellston.

"I would say that some airports are probably receiving subsidies that don't need them," Smith said. "But is it necessary in some areas? I would say yes. Definitely."
Trending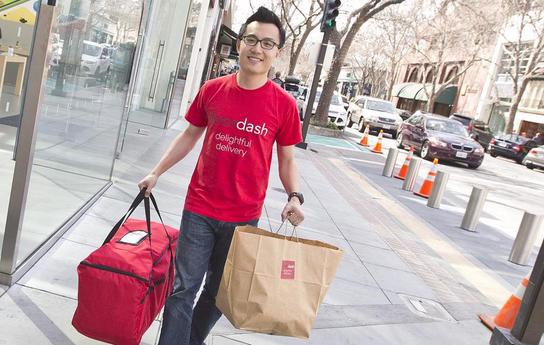 Could Delivery Save NoMi Eateries?
What was once the exclusive province of pizza and sandwich joints has become a means for some restaurants to thrive. But e...
Read More >>
What You Are Voting For?
After voting straight Republican for 36 years, from 1971 through 2007, I have been an Independent since 2008, studying and...
Read More >>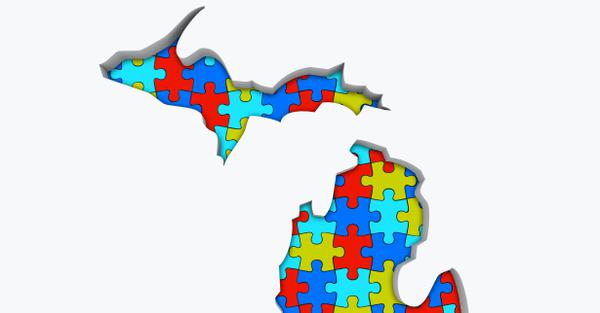 The Democracy Lottery
Mary Burget, a retired Northwest Michigan College math instructor, thought her math skills might be useful in redrawing Mi...
Read More >>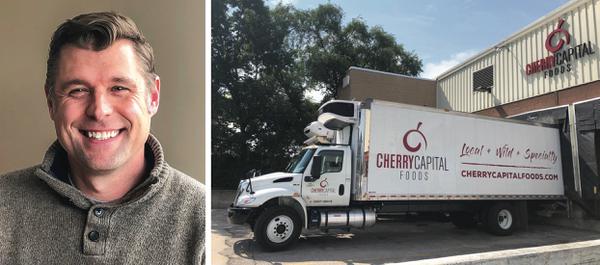 Forged In Fire
As the new managing director for Traverse City's Tamarack Holdings, Michael Lahti is helping to lead a company that ...
Read More >>
↑