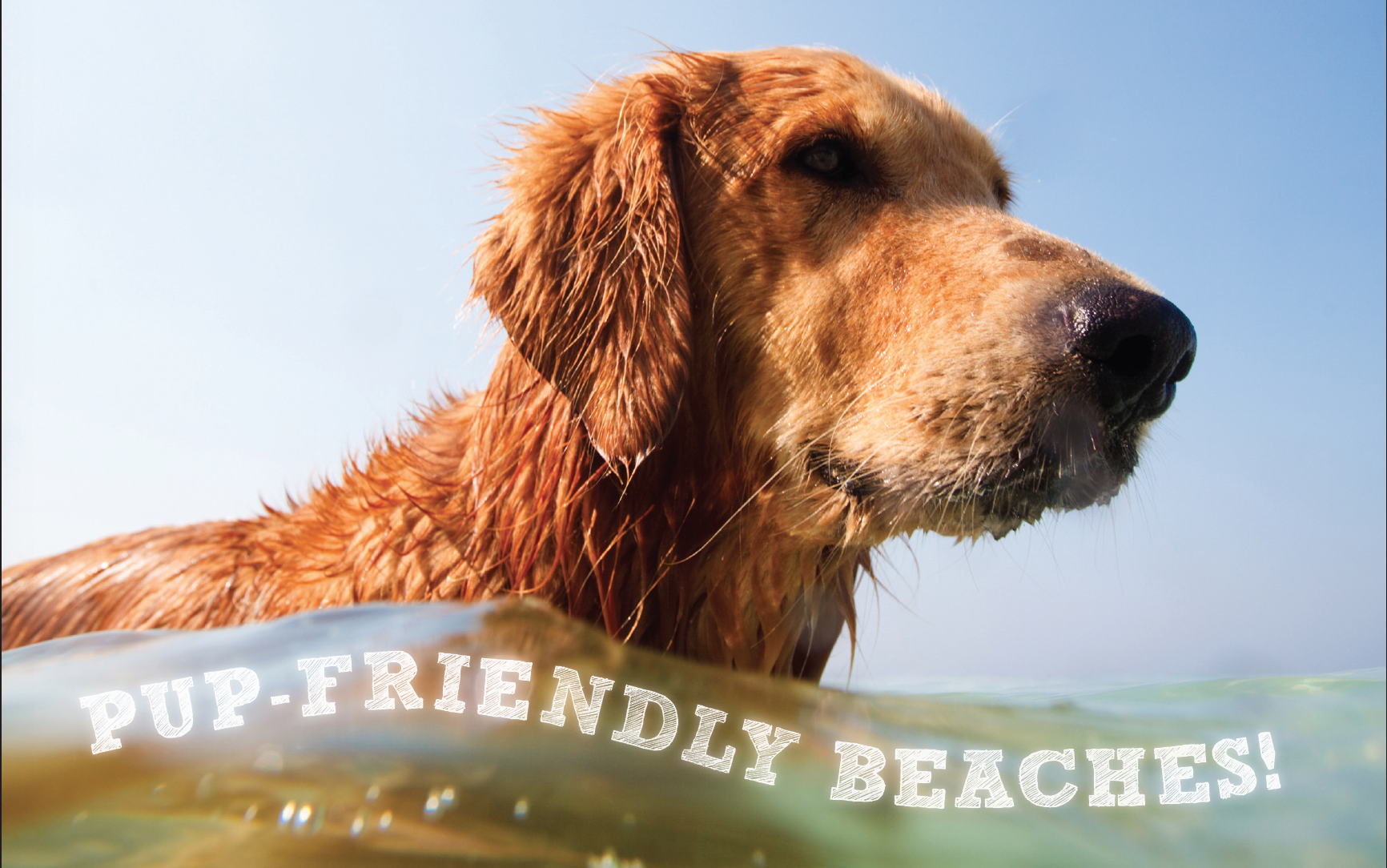 Every Dog has its Day
The best beaches for your best furry friend and you.
They say happiness starts with a wet nose and ends with a tail. We'd be inclined to agree. In tribute to our canine co-workers, who proved to be a 12-week quarantine's most (only?) tolerable companions, we declare summer's dog days start now.
Rather than hot temps or starry skies, these dog days are all about rewards — in this case, road-trips: to any or all of five beautiful Up North beaches where pups can run, fetch, sniff, and swim their ever-loving hearts out … and maybe score just a little treat more.

Zoll Street Beach, Harbor Springs
What this small patch of grass, sand, and Little Traverse Bay shoreline lacks in girth, it more than makes up for in gravy: Because Zoll is the only dog-friendly public beach in Harbor Springs, the opportunity to play well with others is almost always available. So, too, are picnic tables, a nearby flush toilet (for humans, of course), and the rare freedom to let your dog run off leash if he heeds voice commands. Rover can't easily roam away, either; the area between parking lot and bay is contained by a wooden fence on one side and a dense natural tree line on the other. Our favorite part of this place? Boat and paddle racks aplenty, so you and your pup can easily paddle in or out on your SUP or kayak and then lock up your watercraft and leave to take a leashed walk through downtown — or straight up Zoll Street to Deer Park, where a herd of friendly deer roam freely and safely behind a fenced area. Find the beach at 101 Zoll St., between the tony enclave of Wequetonsing and Walstrom's marina, and the Harbor Springs Deer Park at 170 Zoll St.
First Street Beach, Manistee
Technically, dogs are not allowed on 1st Street beach between Memorial Day and Labor Day, but the city of Manistee has done its resident and visiting dogs a solid favor by offering, just north of First Street (the actual street), below the observation deck near the Lions Pavilion, a dedicated dog beach where the Manistee River meets Lake Michigan. If a romp in the sand and water aren't enough to tucker out your pup, lead him for a walk along the two-mile riverside boardwalk that runs from adjacent Douglas Park to downtown Manistee. Still not tired? Let him run loose in the dog park just south of First Street, on Lakeshore Drive, next to Lighthouse Park.
Nedow's Bay, Leland
We hate to gve this one away, but Bartholomew Park, aka Nedow's Bay, offers a super stretch of Lake Leelanau shoreline that few but Leland locals know — yet all dogs, kids, and families should. Just a short shot down Pearl Street from the village post office, Nedow's is tucked below Leland Lodge and within water-hazard-watching distance of Leland Country Club fairways. Its shallow waters are warm, its beach and surrounding lawn-scape are big enough to spread out on (thanks to a 1998 effort between the Leelanau Conservancy and Leland Township that doubled the park's size), and shade trees and picnic tables make all-day stays easy. One warning: Behind the giant rock bearing the plaque commemorating the park's 1966 dedication honoring Frances Davis Bartholomew, is a bunch of poison ivy. Warn your rock-climbing kids and keep your pup's pit stop elsewhere — or risk itching for another dog-friendly beach for at least two weeks.

Cecil Bay Beach, Mackinaw City
Up at the western tip of the Mitt, the 26-mile shoreline of Wilderness State Park gets a lot of attention, all of it well-deserved. But it's Cecil Bay Beach, just a quick jog north from the intersection of Wilderness Park Drive and Cecil Bay Road, that draws us people with pups. The public beach here, often overlooked and uncrowded, sits at the mouth of the Carp River, offering a mile of white sand Lake Michigan shoreline to run and swim, gorgeous river frontage and fishing to sniff, and — coupled with the adjacent offerings of Cecil Bay Park — about 800 acres of woods, plus a grassy picnic area, giant outdoor stone fireplace, and restrooms to boot. A wild but civilized paradise for both quad- and bi-peds, no park pass required.
Glenwood Beach, Boyne City
At the end of Glenwood Beach Drive, you'll find a delightfully shallow section of Lake Charlevoix that both leashed dogs and little kids love. (Like any parent, though, be watchful: That long wade of three-feet deep water gives way to a suddenly deep drop-off. Strong swimmers or chest-harness leashes are recommended.) Post swim, you and your dog can dry off with a one-mile stroll to the north end of town, where Ridge Run Dog Park — on Ridge Street, one block west of Charlevoix Street and one black north of Court Street — delivers two fenced-in acres of off-leash fun, plus doggie water fountains. (Coming soon: a dog agility course!) Should all the running, swimming, and sniffing work up Fido's appetite, there's only one place left to go: downtown's Hoppy Hound Coffee and Dog Bakery (118 Water St.), home to summer "hooman" treats like the Mocha Mastiff, a cold-brew coffee with chocolate and toasted marshmallow, and gourmet baked goods for hounds. Note: Hoppy Hounds hours, for now, are 9am–5pm Wednesdays through Saturdays. Get updates at hoppyhoundcoffee.com.
Trending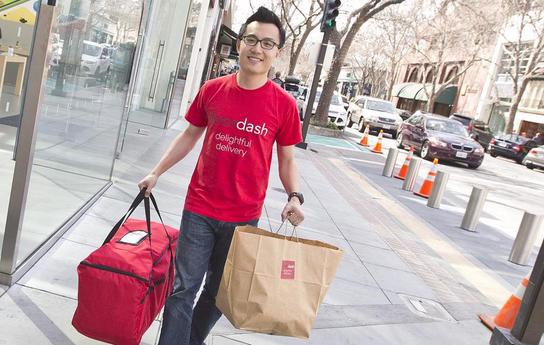 Could Delivery Save NoMi Eateries?
What was once the exclusive province of pizza and sandwich joints has become a means for some restaurants to thrive. But e...
Read More >>
What You Are Voting For?
After voting straight Republican for 36 years, from 1971 through 2007, I have been an Independent since 2008, studying and...
Read More >>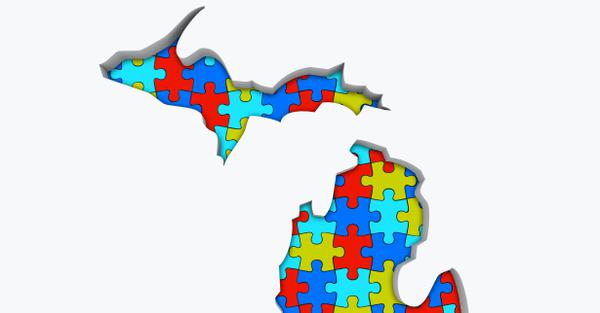 The Democracy Lottery
Mary Burget, a retired Northwest Michigan College math instructor, thought her math skills might be useful in redrawing Mi...
Read More >>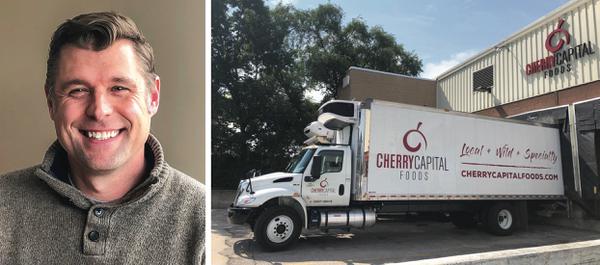 Forged In Fire
As the new managing director for Traverse City's Tamarack Holdings, Michael Lahti is helping to lead a company that ...
Read More >>
↑