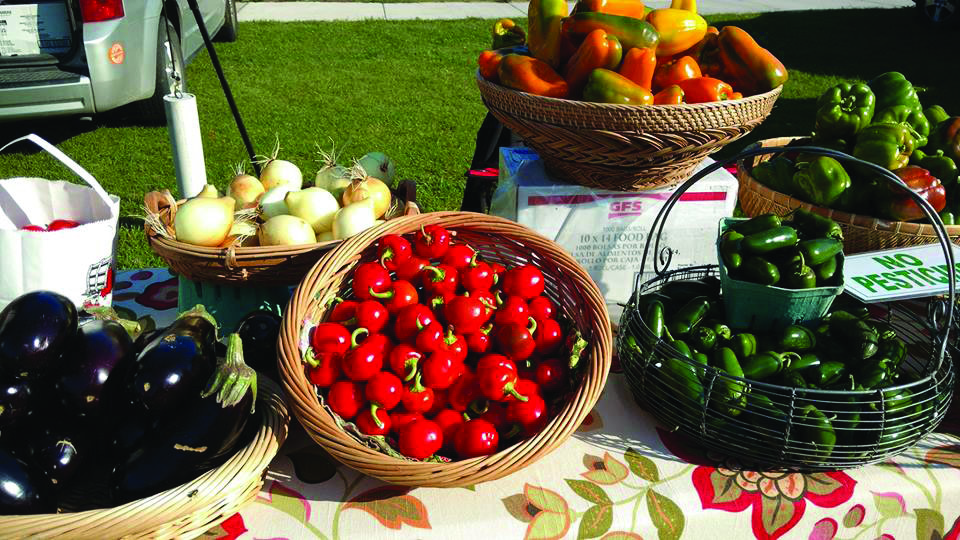 Farmers Markets to Get You Through Winter
As summer ends and fall begins its slow crawl toward winter, all of the produce and locally grown products we've enjoyed start to fade away … or do they? If you're fortunate enough to live within driving distance of one of these locations, you can enjoy farm-fresh goodness even after the snow flies.
Boyne City
When: Beginning Nov. 4 and running until May (when the market returns to the great outdoors), every Saturday from 9am to noon.
Where: The market is at a brand new location this season: the new City Facilities building at 319 N. Lake St.You'll Find: Cook Family Farm from Gaylord will bring in great meats —chicken, pork, and beef — and you'll find hoophouse-grown veggies as well as eggs and canned goods from Blue Stem Organic. Bear Creek Organic Farm will haul in its flavorful microgreens, which are also grown year-round.
Don't Miss! Coffee people unite: Ellsworth's Big Medicine Coffee will be on site at the market with its fresh-roasted coffee available in bags and brewed by the cup.
More Information: boynechamber.com or (231) 582-6222.
Charlevoix
When: Starts Thursday, Oct. 12, and runs every Thursday from 3pm to 6pm until Thanksgiving week, when the final market is held on Tuesday, Nov. 21.
Where: Charlevoix Public Library, 220 Clinton St.
You'll Find: Live music will accompany you as you shop for winter produce and other organic goodies from Providence Farm in Central Lake, alongside other vendors offering even more winter vegetables, apples, and other hearty treats, and gourmet chocolates from Deijo de Chocolat out of Chicago. And Boyne Falls' The Rustic Baker brings in bagels so delicious that the market sold a whopping 1,000 in a single morning last year.
Don't Miss! Hot soup is also available, making a cup of soup and a fresh bagel the on-site market lunch of choice.
More Information: charlevoixmainstreet.org or (231) 330-0968.
Elk Rapids
When: Oct. 13 is the first winter market for Elk Rapids, with the last one happening Nov. 3; all run 9am to 1pm.
Where: The Historic Elk Rapids Town Hall, 401 River St.
You'll Find: Two anchor farms — Central Lake's Providence Farm and Ellsworth's Undertoe Farms — are reliable standbys at this market, both of which bring a host of fall vegetables, from gourds and squash to Halloween-ready pumpkins. Bear Earth Herbals is another favorite, bringing herbal products including lip balms and protective salves for the cold season.
Don't Miss! You can't get much fresher than Ken's Fresh Fish, pulled right out of the chilly Great Lakes; Ken's offerings vary, but you can generally count on salmon, perch, and whitefish.
More Information: elkrapidschamber.org or call (231) 264-8202.
Gaylord
When: Starting Dec. 2, the indoor winter market will run every Saturday from 10am to 2pm, ending March 31; Gaylord's outdoor market will resume in May.
Where: The Alpine Plaza (indoors), located on the corner of Main Street (M-32) and Wisconsin Street.
You'll Find: Fall produce is a must at every farm market, and Gaylord's market is no exception; in addition to a bounty of earthy goodness from Bonnie and Jed Flynn, especially known for their apples and root vegetables, you'll also find delicious honey brought to you by the busy resident bees at John Stephen's Bird and Bee Homestead.
Don't Miss! Want your farmers market goods to be really rockin'? Check out Stacy Jo's offerings from Home Comfort Farms, which include baked goods and maple syrup; she's also the founder of the popular local music festival Farm Fest.
More Information: gaylordchamber.com or (989) 732-6333.
Harbor Springs
When: Oct. 21 kicks off the fall/winter season for this market, which will run every Saturday from 9am to noon until Dec. 16.
Where: The Harbor Springs Middle School, 800 State St.
You'll Find: The live music and farm goodies from the summer market will continue, including offerings from a trio of anchor vendors: Coveyou Scenic Farm Market in Petoskey, and Fiddlehead Farm and Open Sky Organic Farm, both in Pellston. They'll offer loads of root and other winter veggies for you to choose from; also watch for visits from Traverse City's The Cheese Lady and live demos from personal chef Nicholas Rznowski.
Don't Miss! Better get there early if you want any of this popular market product — folks literally line up for the locally legendary Sam's Eggs.
More Information: facebook.com/harborspringsfarmmarket or (231) 622-3452.
Petoskey
When: Petoskey's is a year-round market, with the winter portion beginning Oct. 6 and continuing to June 8 of next year; the winter market runs on Fridays from 10am to 1pm.
Where: The upper level of the Carnegie Building (Crooked Tree Arts Center) at 500 E. Mitchell St.
You'll Find: Hit up this market early, and you'll be set with everything from root vegetables to pies to dishes; vendors include Half Moon Acres (organic baked goods); Bear Creek Organic (herbs, microgreens, and spring mixes); and pottery from Stellwork Studio and Stuchell Ceramics.
Don't Miss! Add some earthy, hearty flair to your meals with fresh pickings from farmers market vendor Michigan Mushroom Market, and keep an eye out for the on-site culinary demos courtesy of CTAC.
More Information: crookedtree.org or (231) 347-3209.
Traverse City
When: Starting Nov. 4, this market runs every Saturday from 10am to 2pm until May.
Where: The Village at Grand Traverse Commons, 830 Cottageview Dr.
You'll Find: Get out of the winter weather at the TC Market, situated in the historic and picturesque Mercado corridor. You'll find fall root vegetables and pasta from 9 Bean Rows; apples and other goodies from Flynn Orchards; eggs and microgreens from Spring Hollow Farm; and a wealth of cheese for every lactose-friendly occasion from Boss Mouse.
Don't Miss! Watch for special market events and fun theme nights throughout the fall and winter season; 9 Bean Rows' crazy-buttery croissants are a must-buy.
More Information: thevillagetc.com/farmers-market or (231) 620-3585.
Trending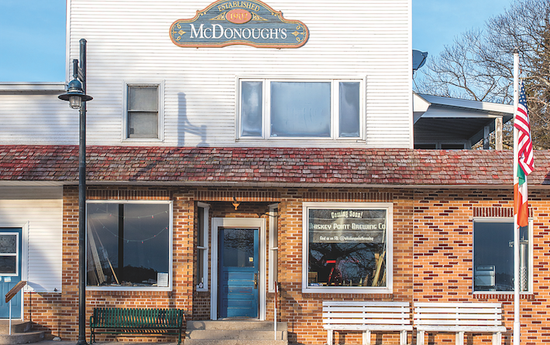 Welcome to Michigan's Most Remote Brewery
After years of planning and honing his beer-making skills, this spring, Patrick McGinnity plans to open Beaver Island's first microbrewery. Opening a craft brewery is challenging. Opening one on a remote island in Lake Michigan that's either a 15-minute plane ride or a two-and-a-half-hour ferry ride from ...
Read More >>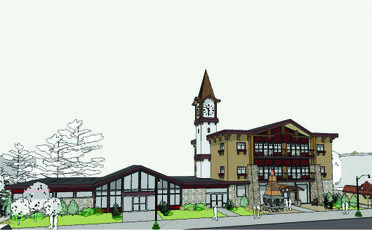 Gaylord: A boomtown Up North
Gaylord native Gary Scott had moved to Indiana, where he and some partners started a business to invest in distressed properties. He was talking to a banker in Detroit about real estate in Bloomington when he asked what kind of deals might be available in northern Michigan. ...
Read More >>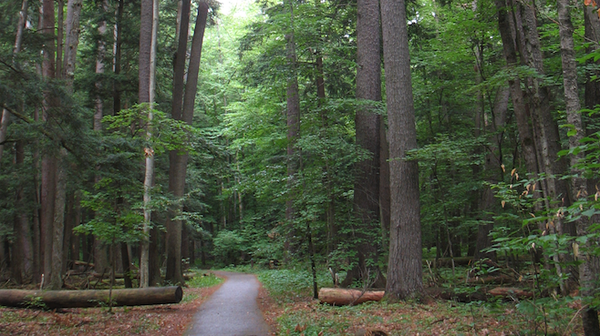 Lose Yourself Among Hartwick's Ancient Pines
Covering just a shade under 10,000 acres, sprawling Hartwick Pines State Park is one of the largest state parks in Michigan. Its rolling hills, formed by an ancient glacier deposit, overlook the verdant valley of the east branch of the AuSable River north of Grayling, four small ...
Read More >>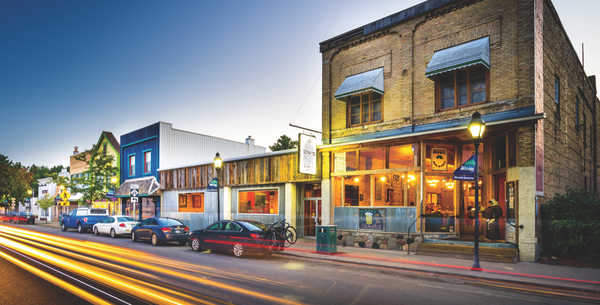 Small Up North Towns on the Rise
Spotlight on Bellaire (pictured)Seems Traverse City isn't the only place in the region making those "Best of" lists. The Antrim County hamlet of Bellaire was recently named to the list of Best Lakeside Towns in the U.S. by Country Living Magazine, alongside the likes of Vergennes, Vermont, Greenville, ...
Read More >>
↑