Feeding a Community
Through rain, shine, and pandemic times, 5Loaves2Fish makes meals available to those in need
At first glance, Melissa West appears warm and boisterous, with a take-no-BS bearing, a big growl of a laugh, and meticulous manners.
But a childhood of abuse and neglect has taken its toll, forcing her to see and live through things she says she wouldn't wish on anyone else. She says she can't read or write, has worked some, and been homeless plenty. She lost her most recent home, a trailer whose rent she could no longer afford, in 2020 and is between housing now.
And though she describes herself as "a loner-type person," something gave her pause one day in 2017 that she saw Michelle White, one of the founders of 5Loaves2Fish, at Central Methodist Church in downtown Traverse City.
White had set up an art table during the church's free meal offerings in hopes of engaging some of the guests to create art. To hear White tell it, the idea was going over like a lead balloon—until West came along.
"I can still see it," says White. "She started to walk past and then stopped, slowly backed up and said something like, 'What you got going on here?'"
West says she didn't really want to stop at White's art table. "I didn't want to be part of any people … But she invited me over there, and I start off [doing art], and I didn't think I did anything justifiable because my whole life I was always told, 'It's crap. You don't do nothing good.'"
In fact, West is the kind of person who does a lot of good. After she sat down, several others followed her lead.
"Honestly, if it hadn't been for her, I don't know if that program would have continued," says White. "It's because of her that we developed a little group, and it just stuck."
West is also the reason that, in the spring of 2020, while the rest of the world ground to a sudden stop, dozens of people experiencing homelessless and hunger in Traverse City were fed.
How It Started
That March, Michelle and Bob White of Leland were gearing up to host a fundraising event at their local church. They had gathered loads of donated food through their fledgling nonprofit 5Loaves2Fish, and they hoped they'd finally get some traction on making the well-fed folks of Leelanau County aware of a problem 40 percent of their neighbors faced daily: food insecurity.
March 13 and the ensuing shutdown brought an ironic twist: The Whites had a bounty of food they couldn't use for a fundraiser intended to help hungry people. As they discussed what they might save or freeze, how and where, West unknowingly delivered an answer.
"That very day," White says, "Melissa called me and said, 'Dude, you've got to do something. All the meal sites are shutting down.'"
West was panicked. She knew the people who depended on those sites for their food. She knew their names, their faces, their circumstances, and she understood that while many of us were worried about when our kids would go back to school or whether we should cancel our spring break vacation plans, her friends didn't know when they might get their next meal.
That night—and every day for weeks after—White and her friend Peggy Miller cooked every last bit of donated food, packing it into jars, Tupperware, and anything they could find. They'd meet up with West in parking lots and at the edges of forest encampments. She'd take as much as she could carry and trudge off into the snow to distribute it.
A few weeks in, Jane Lippert, who runs food coalition scheduling at Central Methodist Church in Traverse City, got wind of the informal meal chain. "She called me up and asked, 'Are you, by any chance, feeding people?'" says White. Lippert didn't want to kibosh the homespun effort; she simply wanted it to have structure so the coalition could ensure folks were able to eat regularly.
That week, West and the Whites committed to serving homemade hot meals to anyone who needed one every Monday in Traverse City's Veterans Park on 11th Street. They haven't missed a Monday since.
How It's Going
Despite a threatening sky and predictions of a downpour, more than 20 people were gathered at picnic tables under the pavilion at Veterans Park at 4:47pm on recent Monday. West, dressed in layers despite the muggy evening air, stood near the entrance to the pavilion, cracking jokes and giving the gathering the air of a family party.
As Bob White manned a grill full of hot dogs, Michelle White and Miller set about uncovering the evening's snacks and sides—chips and veggie dip, a corn casserole—before pouring cups of milk and iced tea, all of them chatting with their guests as they worked. A chocolate-vanilla torte—the night's dessert—chilled in the wings.
By request of their guests, this Monday night meal was a casual BBQ. Most of 5Loaves2Fish's menus purposely avoid processed meats and lean heavily toward dishes that are healthy, handmade, and rich in vegetables and deliciousness, like grilled fish and pesto pasta, black bean burgers with dill sauce, cheesy potato casserole, and salmon filet sandwiches. Just last week, guests enjoyed spinach lasagna, cheesy cauliflower, and watermelon, and an asparagus soup and strata.
All pasta is specially made—cranked out on the nonprofit's own pasta machine. Until recently, the group even made its own hamburger buns by hand.
"We make things with what we have. We have an extra creative, dedicated team," says White of the nearly two dozen volunteers who make the meals possible. "And we all love to cook."
In addition to the year-round Monday night meals at Veterans Park, the 5Loaves team makes another set (and fills bags of groceries) on Thursdays for families to pick up at Leland Community Methodist Church. Those who can't get there get theirs delivered. When Safe Harbor homeless shelter opens November through April, 5Loaves offers a second Monday night meal there, too. In all, White estimates the team prepares and serves about 225 meals every week.
If the recipient is dining in, White—like any caring restaurateur—makes sure to stop by their table and ask how their meal is. If the recipient opts for takeout or delivery, the meal is always accompanied by a personal note.
Just before press time, 5Loaves2Fish had served 5,336 meals. And while that sounds like a major impact, White and West know there are far more hungry kids and adults in the region than they can get to. Nevertheless, with the help of volunteers, White and crew will keep cooking, and West will do whatever she can.
"You know, people don't see me for who I am… Most people think I'm a bad human being because they've got more than I do. But I have my heart, and I can [give love]," says West. "I might not have materials or family or friends, but what I do have to give is more than any money or family can give you, and that's the blessing."
Learn more about 5Loaves2Fish at 5Loaves2Fishnmi.org and on Facebook, where you'll find details about the organization's upcoming Aug. 23 fundraiser, Big Change Equals Big Change, at Leland's Main Street Gallery, which will feature live music, heavy hors d'oeuvres, and locally produced chocolate, cheese, wine, and beer to help purchase pantry staple foods for local families facing food insecurity.
Trending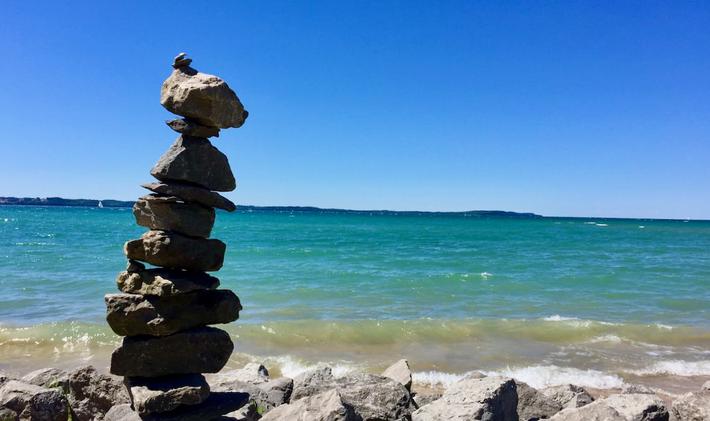 How Healthy Are Our Waters? Experts Weigh in on the Well-being of NoMi Waterways
We're all about to be waist deep in the busy summer season, and for many of us, it's also time to get waist de...
Read More >>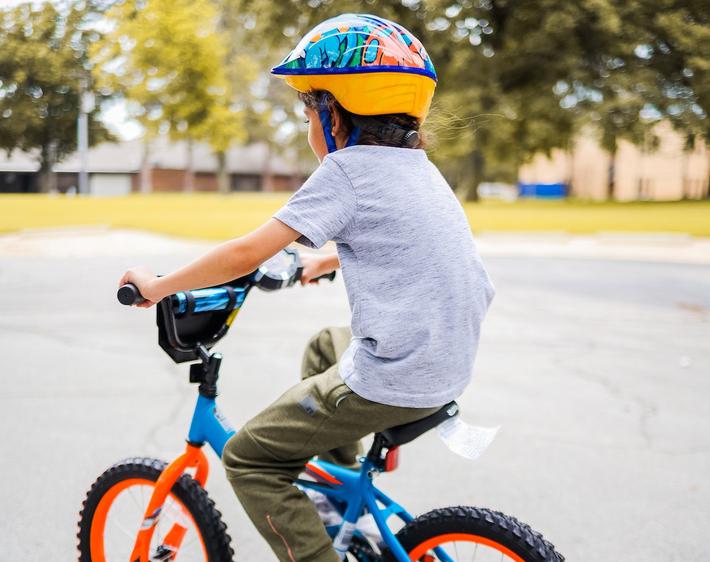 A Bike Extravaganza for the Kiddos
This event is brand new to northern Michigan: The Lynn Duse Memorial Kids' Bike Fest. Duse, the longtime Petoskey bu...
Read More >>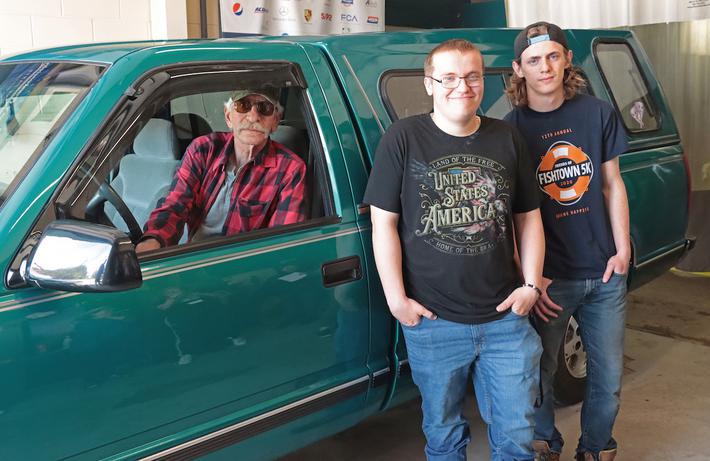 A Year-Long Restoration Complete
When a deadly tornado hit Gaylord last May, it left a trail of destruction to people's homes, businesses, and proper...
Read More >>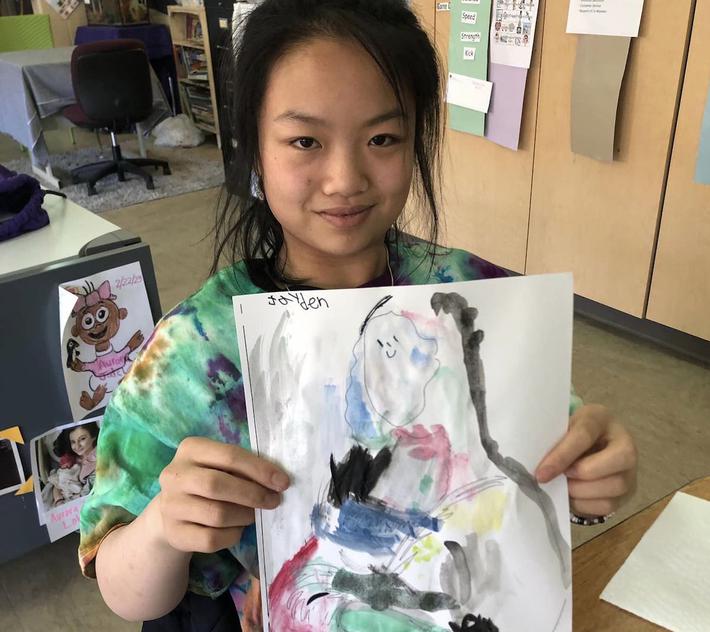 Investing in Local DEI Efforts
The Grand Traverse Regional Community Foundation announced it has awarded $11,000 from its Diversity Equity Inclusion (DEI...
Read More >>