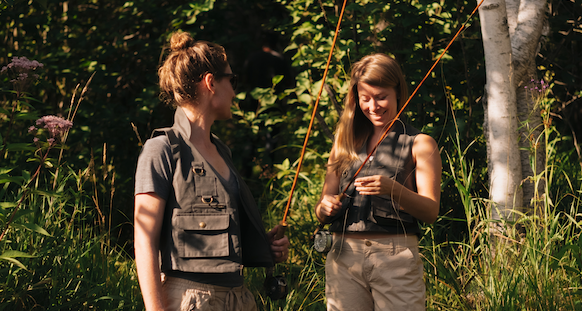 Fishing, Fashion, and Family
Cedar-raised designer Cara Summers Smith launches fashion line for women anglers
You can take the girl out of northern Michigan, but you can't take northern Michigan out of the girl.

At least, that's the case for Cara Summers Smith, creator of Summers&Co, a line of feminine fishing apparel and accessories that launched this past winter. Now a New Yorker with a degree in fashion, Smith grew up in Cedar, where fishing was both a favorite pastime and the family business. If the name Summers sounds familiar, it's because Smith is the granddaughter of Bob Summers, renowned craftsman of R.W. Summers bamboo fly rods. (Smith is pictured above, on right, wearing her own Summers&Co Heritage Vest.)

"Fishing connects me to my grandfather and the life he has created in the industry," Smith said. "It's also also a great way to get out in nature and appreciate the silence for a while. It gives you something to focus on while also giving you time to reflect on whatever is going on in life."

Growing up, Smith would often stop by her grandfather's shop to help with projects and explore his wares. It was soon clear that Bob's artistry and entrepreneurship ran in Smith's blood too. Even from a young age, she knew she wanted to own her own business one day, and in college she designed purses and clothing to sell at local boutiques. But it was Bob who ultimately sparked her dream for her business.

"Since I was a teenager, my grandpa would ask if I would sew 'my grandfather's vest.' Over time, this idea grew on me and expanded into a women's apparel line including signature vests for my senior thesis," Smith said.

That senior thesis blossomed in the years that followed. After graduation, Smith went to work for a corporate fashion company in NYC, all the while planning to launch her business. For several years, Smith balanced a full-time job while developing the concept for the brand, which she admits took longer than she'd hoped.

"Everyone hears stories about overnight successes or a Shark Tankinvestment that landed on QVC and made millions," Smith said. "But most things take time, especially to do them correctly."

Luckily, Smith had her grandfather to provide pearls of wisdom while she got Summers&Co up and running. A few of her favorite lessons from Bob Summers? Haste makes waste. Always work hard — no one got anywhere being lazy. Get out there and meet people. Fish with people. Talk to fly shop owners and other anglers. And learn about what products people use, what brands are the best and why, and start thinking about the next big thing.

All of those tips helped Summers&Co come to life in 2016, and the business officially began taking orders in December 2018. The website, www.summerscompany.com, currently offers four products: the "Heritage Vest" (designed to reduce bulk and enhance movement), a popover vest, a sun scarf, and a Summers&Co branded hat. All products are American made, and stay true to Smith's mission to "inspire women to engage in fishing in a way that affirms their sense of femininity, athleticism, grace, and adventure."

That mission has been a driving force as Smith develops new products and seeks out her target market. Though traditionally considered a male-dominated sport, women are the fastest growing demographic in fishing. And while some anglers fear the younger generation is more interested in screens than being out on the water, Smith remains optimistic.

"Like any activity, there are times when things are trending up or down, but hopefully women in fishing continues to grow," she said. "It's a great way to get out and relax either by yourself or with friends. I'd love to inspire someone to try fishing or spark a new interest in the sport — fly fishing in particular — to carry on my grandfather's legacy."

Smith credits her grandfather with instilling a love for "all aspects of fishing" and helping her develop "a deep appreciation of the beauty, the gracefulness, and the heritage that is woven deeply into the sport." She and Bob have even done photo shoots together for Summers&Co products, which Smith says have made for some of their most memorable moments. Whenever they're together, she does her best to learn from his years in the industry.

"There's a lot to learn to capture his legacy in an accurate, honorable way," Smith explained. "He has stories for days and has achieved a lot in the world of fly fishing."

Now that Smith has some experience of her own under her belt, she's planning for the next round of products for her website.

"I plan to add a long sleeve sun shirt in the next couple months, which will have extra features to keep you cool and protected while you're enjoying the outdoors," Smith said. "I have a lot of ideas for product extensions, especially size range extensions, which will all be designed and added to the line as Summers&Co continues to grow."

Smith reports that her current selection has been getting great responses and support, which makes her excited for what's to come. She knows the road of building a business is a long one, but with her grandfather as a role model and cheerleader, the future looks bright. Her final bit of advice for those chasing their own passion?

"If you have a dream, just keep working away on it, and surround yourself with positive people with common interests or goals." She adds that her grandfather "continuously encourages me to come up with the next best thing." As for that the vest he asked her for all those years ago … ? Smith confirms it's in the works.
Trending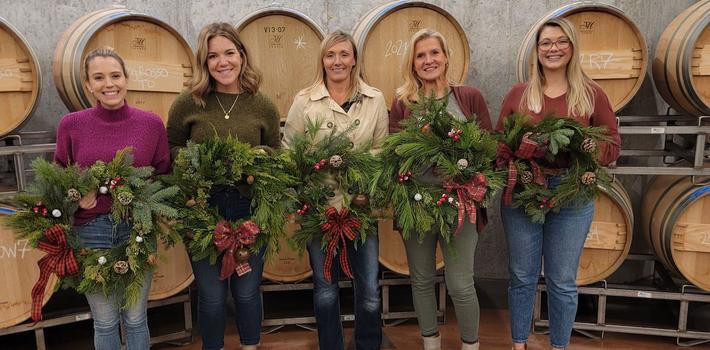 Wine & Wreaths at Mari
If you like wine and wreaths, you'll want to head to Mari Vineyards on Old Mission Peninsula. A 90-minute wreath-mak...
Read More >>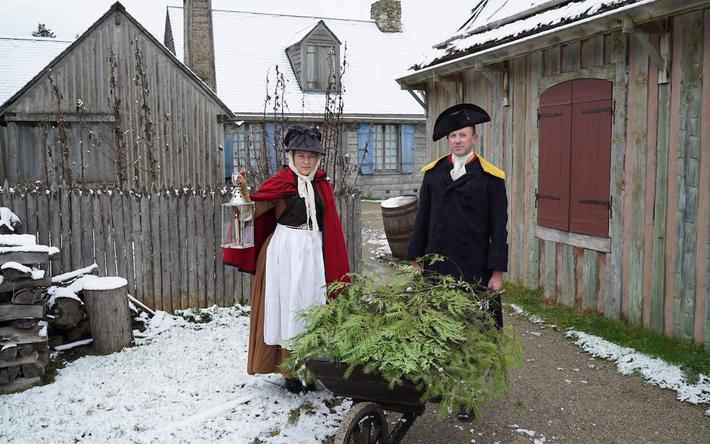 A Colonial Christmas
Christmas is coming to Colonial Michilimackinac in Mackinaw City on Dec. 9. Storytellers will bring to life the stories of...
Read More >>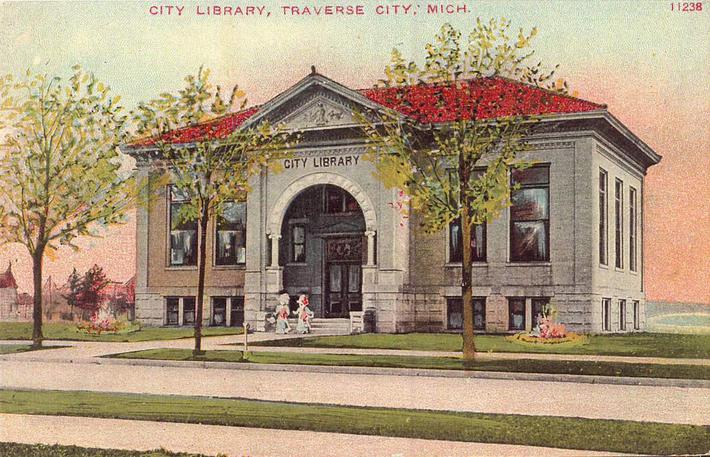 A Literary History of TADL
Next year, the Traverse Area District Library (TADL) will celebrate 155 years of lending books and knowledge in northern M...
Read More >>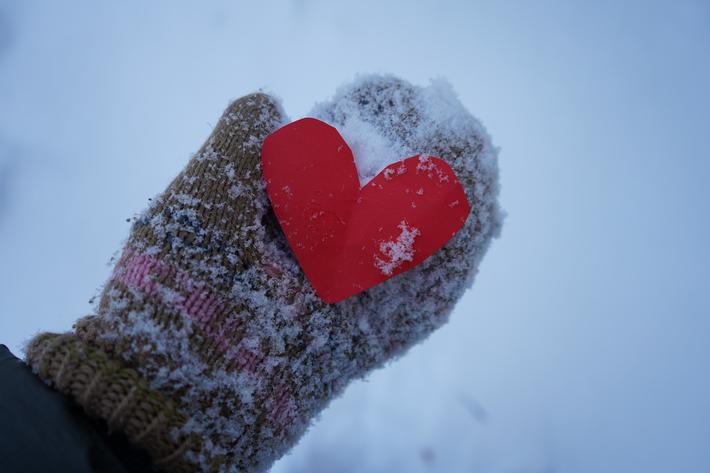 Merry Mittens
The Mitten Real Estate Group of Traverse City is helping make the season bright by kicking off their first Mitten Drive, w...
Read More >>