Forever Yours
Eternity has a nice ring to it.
Note to readers: To see images of all of the rings described here, please turn to page 9 of our digital issue.

The thing about weddings? They're about love. About hope. And about the promise to keep on keeping on together, come what may. At a time when the commitment we make to take care of one another means more than ever, the "forever" that engagement rings and wedding bands symbolize seems especially significant. We selected these rings based on the trends local and national jewelers tell us they're seeing — namely, alternative metals and increasing bling for grooms; all-in-one double-duty engagement-wedding rings, halos, and not-just-diamonds for brides. But when you get right down to it, it seems the best ring for you is simply the one that reminds you you're loved.

Becky Thatcher
A singular statement piece for a starry-eyed bride with feet firmly planted on the earth, this 12.28ct oval moonstone cabochon from Becky Thatcher glows atop an 18ky gold bezel setting that's mounted atop a tapered and hammered sterling silver band. Size 7 ½; $1,295. Find it at www.beckythatcherdesigns.com.
Arlington Jewelers
Arlington Jewelers tell us they're seeing a lot of love for vintage antique styles with scroll work and many diamond halos for the ladies, but those who prefer simplicity continue to gravitate to the modern-day classics: round white (and sometimes yellow) diamonds set up and down the shank. Shown here, one of their popular Mirel designs, set with five shimmering diamonds; another boasts 14. Call for pricing. (231) 347-7200, www.arlingtonjewelerspetoskey.com

Reusche Jewelers
Reusche Jewelers of Petoskey and Cheboygan has been bonding the hearts and hands of the North's lifetime partners since 1885, and that might be because of its ability to wholeheartedly embrace trends. Its response to grooms' universal yearning for more options than plain gold and white gold bands is telling: Reusche now has bands featuring exotic woods, out-of-this-world meteorites, dinosaur bones, and more. One of our favorites is this polished 8mm titanium domed band, which showcases a very of-this-world inlay of whiskey barrel hardwood. $585; Lashbrook Designs, style HW8D15. Available at www.reuschjewelers.com.

Miner's North
Diamond halos have long been hot, but we suspect they're never quite as stunning as when surrounding one of Miner's North's own Lakeshore diamonds. Handpicked and specially cut with roughly twice as many facets as a traditionally cut diamond, these beauties are optimized to reflect as much light as possible. Case in point: Check out the brilliance and sparkle of this .44ct marquise Lakeshore Diamond surrounded by a halo of 28 small side diamonds. Fit for royalty but priced at $1,559. Find it in Traverse City and www.minersnorth.com.

Wexford Jewelers
A stylized cherry tree branch cast in 14k rose gold, this handmade creation by Wexford Jewelers' own Julie Terwillger is actually two rings that not only fit flawlessly together (the fitted wedding band can be soldered to the engagement ring, if you prefer) but also meld art and Up North's signature nature. Four tiny twigs form prongs that hold a 0.45ct round Euro- cut diamond in the center. Scattered around this are tiny blossoms, each holding .01ct diamond accents — four on the engagement ring and one on the wedding band. $2,390. Available in Cadillac; for sizes 4–8 only. See www.wexfordjewelers.com for ordering information.

James C. Smith
Some women like understated; some don't. For the woman who dreams of a diamond that catches eyes but doesn't snag on clothes, hair, or her man's deep pockets, we'd like to suggest this stunner, which is perched in a setting that's both elevating and deep, sleek and textural. A one-of-kind design from Traverse City's James C. Smith that's had us drooling since making its appearance last October, we couldn't confirm if this one is still for sale, but we feel fairly sure if you can afford it, the master designer would likely craft something similarly sensational for you. (231) 941-3300, www.jamescsmith.net.

Cartier
We'd be remiss if we didn't act on the oft-repeated confirmation from local and national jewelers that today's grooms are opting for much more variety and bling. Here then, the most unique and blingy ring we could find: the Panthère de Cartier ring. Made with 18K yellow gold, black lacquer, peridots, and onyx, this cat made its first appearance in Louis Cartier's 1914 collection and has since become the brand's symbolic animal. Ideal for the wild man only his woman can tame, this ferocious ring, as expected, takes a substantial bite of your bank account: $25,300. www.cartier.com

Kay Jewelers
Maybe he didn't go to Jared, but if she went to Kay's, she'd be able to impress her modern man with some subtle yet masculine bling by way of this wedding band (item 960731608), crafted in brown tungsten with a sleek line of black sapphires cutting through the middle. On sale for $559.99 at press time, only available online: www.kayjewelers.com


Trending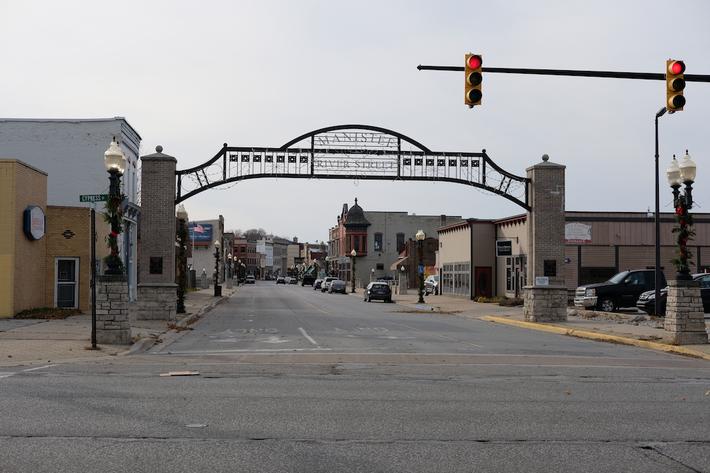 Transforming Manistee
The entrance to downtown Manistee, as it stands today, is drab. On each side of River Street for the first block, building...
Read More >>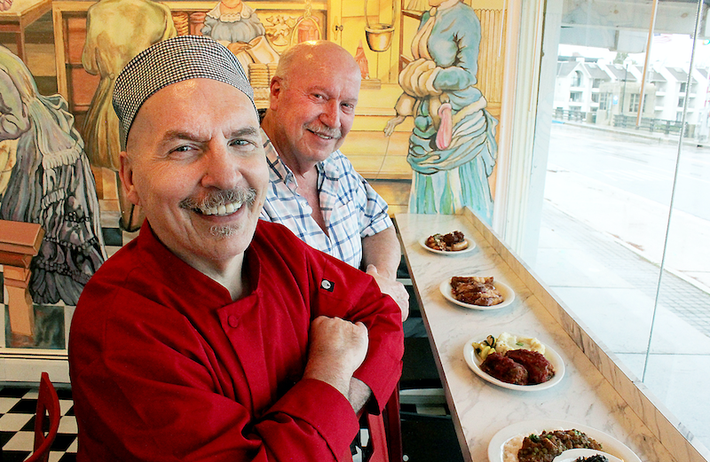 My Grandmother's Table
Gestures of love come in many forms. Gifting flowers, running errands for a sick loved one, wearing masks, or shoveling ou...
Read More >>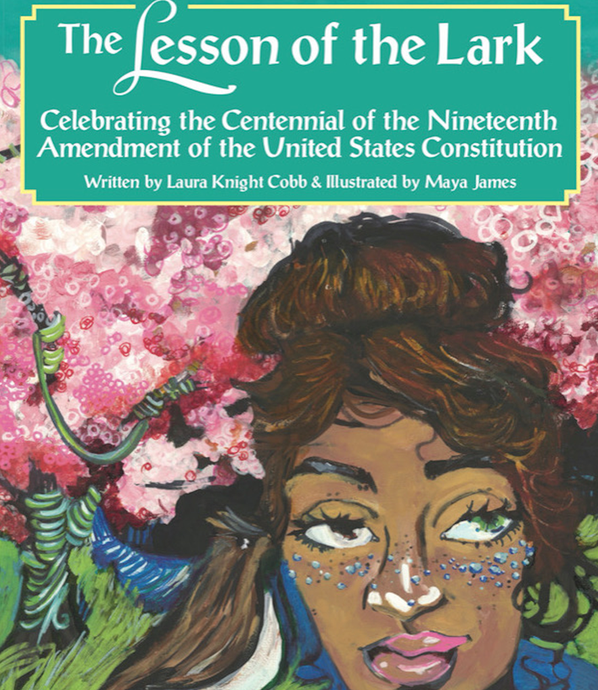 A Girl, a Bird, and a Gardener
An unlikely trio of characters from the pen of a local author has inspired a concert-length musical composition by the aut...
Read More >>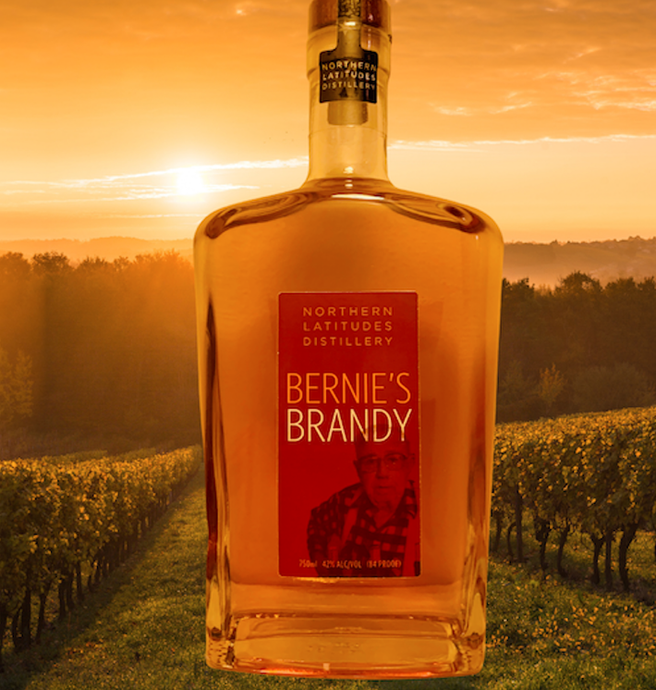 Northern Latitudes' Bernie's Brandy
The legendary spirit of Bernie Rink — aka The Godfather of Northern Michigan Wine — has been, you might say, b...
Read More >>
↑