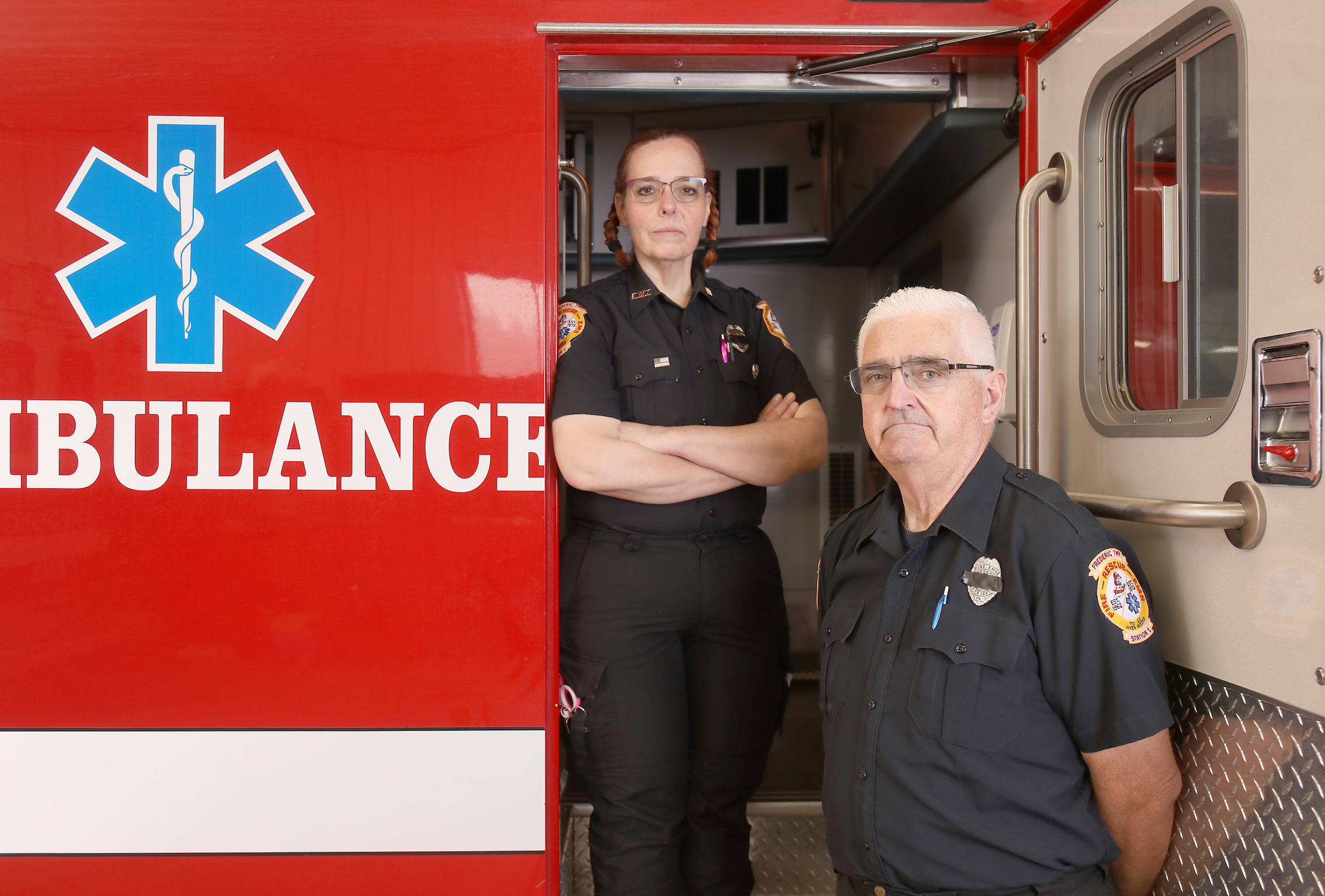 Free College? Read Between the Lines
The good, the bad, and the left behind in Michigan's Futures for Frontliners and Reconnect programs
Jim and Wendy Rowe are basic EMTs with the Frederic Township Fire Department. They love their job and caring for people.
They see a significant part of the healthcare industry moving toward paramedicine, where paramedics make house calls to deliver care to the elderly and sick — and both want to be at the top of their game as it does.
"When I put a patient back in my ambulance they are family," Jim says. "I mean, that's the way I treat them. I just want to be able to give them the best care that I can. And as a paramedic, I can do way more, and that's what I want to do: give them the best care."
However, Jim and Wendy need more education and training to become paramedics.
Wendy received her basic EMT license, which takes about six months to complete the course, through North Central Michigan College in Emmett County in 2007, while her husband received his in 2013.
But becoming a paramedic costs a lot more and takes about three years.
"We couldn't afford it for both of us, let alone one," Jim says.
Then, they heard about the Futures for Frontliners program, a state scholarship program for Michiganders without college degrees who worked in essential industries during the height of the pandemic. Part of the federal Coronavirus Aid, Relief, and Economic Security (CARES) Act of 2020, Future Frontliners launched in Sept. 2020 and accepted applications until this summer, quickly giving thousands of essential workers the green light to pursue higher education free or at a significantly discounted rate.
"It was easier than applying for federal grants," Wendy says. "I think it took me a half-hour to fill in all the information, and within a matter of weeks we both got our approval."
The road wasn't all sunshine and roses, of course. Despite living within one mile of NCMC's off-campus location in Gaylord, the EMT couple still had to pay out-of-district tuition for the Emmett County community college. However, they weren't complaining; the discounted rate Futures for Frontliners allowed finally put the cost of more advanced schooling cost within reach.
All told, to become paramedics, the Rowes estimate that they will pay $2,000 total, as opposed to the more than $10,000 each it would have cost without the state program. On average, they are paying about $200 to $500 per semester. The couple is in their third semester of getting their associate degree and will graduate in 2022.
"If it hadn't been for the state of Michigan, it would still be a dream," Jim says.
IF IT SOUNDS TOO GOOD TO BE TRUE
During the past year, programs like Futures for Frontliners and Michigan Reconnect received bipartisan legislative support to provide support to former students to finish their degrees and get other residents additional training and education so they can fill high-demand jobs. The programs are an effort to reach the state's Sixty by 30 goal of ensuring 60 percent of the state's residents will have a post-secondary degree by 2030.
The $30 million Michigan Reconnect program launched this February and, according to most recent numbers, about 80,000 have been accepted. The Futures for Frontliners program has accepted 85,000 applicants, with more than 15,000 currently enrolled.
Since Gov. Gretchen Whitmer announced the Sixty by 30 goal, the percentage of working-age adults with a certificate, associate degree, or higher has increased from 45 to 49 percent.
However, the programs are hardly perfect. The primary complaints: They exclude some residents from receiving full financial assistance and they frustrate college admissions directors with their claims of free tuition.
On the Futures for Frontliners website, "free tuition" is promoted on nearly every page.
That claim is a bit of an overreach. "We encourage the state not to call it free tuition or free community college, because it's not free for everyone," says Northwestern Michigan College Director of Admissions Cathryn Claerhout. "It's a discount in pricing."
Each year when August rolls around, the NMC admissions director is busy helping students enroll at the community college. This year is even busier than last.
Despite — or perhaps because of the ongoing COVID-19 pandemic — enrollment is up 2.4 percent compared to last year, says Claerhout. She added that the number of registered students is up 5.7 percent as well.
"We've really adapted our offerings to be not only in seats, but we have the online, and we have hybrid, and then we have what's called livestream," Claerhout says.
Last January, Futures for Frontliners got underway at NMC. A total of 464 students applied for the fall semester, and 339 qualified and are receiving some sort of financial assistance.
In the spring semester, 713 applied for the program and 426 qualified.
In Petoskey, NCMC has 192 students who are eligible for the Futures for Frontliners program, with 136 enrolled. The Michigan Reconnect program has 168 eligible students, and 117 have enrolled.
Corey Lansing, North Central Michigan College director of admissions, says he is happy with the number of students enrolled and receiving assistance through the programs.
"That's been a major push on my end to get those students enrolled because they're eligible," Lansing says. "We have seen a lot of students who were already enrolled taking advantage of the programs."
During the spring semester, however, the NMC director of admissions says at least 30 students who were enrolled dropped all their classes before the start of the semester. The issue: They still had some costs to pay and couldn't.
She described the programs as a "last dollar in scholarship," which picks up what is left after a student applies for grants, scholarships, and, sometimes, loans.
POORER COUNTIES, HIGHER TUITION COSTS
Students who reside in a county that has a community college are considered in-district and qualify for fully paid tuition. For example, a student living in Kalkaska County would not qualify to have their tuition fully paid if they were attending NMC, a community college in Grand Traverse County. A student living in Kingsley, which is part of Grand Traverse County, would.
There are 31 community colleges in Michigan that participate in the tuition programs. According to the Michigan Reconnect website, about 80 percent of Michigan students live in a community college district.
Lansing says northern Michigan is unique because so many students live in districts that don't have a community college. However, he pointed to downstate and says the majority of the students there do live in counties with a community college.
The problem: "The programs are both billed as free tuition," Lansing says. "If you go in a little deeper, and especially when you're in communities like ours, where we have a lot of out-of-district students, these programs are only paying free tuition for in-district students. That's been the biggest frustration or challenge. Everything else has been manageable."
Although the tuition programs have good intentions, some students could use the assistance more than others. Students who are considered out of district tend to reside in counties with less resources (such as a community college), lower median income per household, and are typically less educated overall.
According to Networks Northwest, Kalkaska ranks last among 10 northern Michigan counties in median household income, while Grand Traverse, whose residents can receive free tuition, is second highest.
Kalkaska also ranks last in Bachelor degrees per household at 7.5 percent, while Grand Traverse has the second most behind Leelanau at 22.6 percent. Emmett County, which is home to NCMC, is third at 20.2 percent.
"It's a great program, I appreciate it," Claerhout says. "And I feel that it benefits those that want to take advantage of it. But I do feel like it's a little bit of a bait and switch with the state saying it's free tuition. Well, tuition is one cost, but then we have added general fees. So there can be additional costs that add up for the student that are not covered."
For a Grand Traverse resident, tuition for a general full-time semester would be $1,344. Additional fees on top of the tuition include a general fee of $366 and a health service fee of $40 for a combined total of $1,750. Out-of-district students would pay $3,214. Costs vary depending on the program that the student is enrolled in.
NCMC's in-district tuition cost $1,920, while out of district is $2,964 per semester.
"I wish the state would have thought this out in a little bit a different way, in order to service students who could really take advantage of this," says the NCMC admission director. "But even if you are an out-of-district student, you are still getting a pretty good discount on your education."
The NMC admissions director says her college and other community colleges around the state have looked at ways to be more inclusive to offer in-district tuition to students in surrounding counties, but they have failed.
"You'll always have your Grand Traverse County residents, who will say, 'I paid a millage to get a lower rate. Why should someone outside of Grand Traverse, who's not paid, get a lower rate?'" Claerhout says. "We tried it — I think it was 10 to 12 years ago — with the surrounding counties, and they all voted it down. It's only important to you when it affects you."
TUITION — AND STUDENT AGE — KEEPS CLIMBING
Claerhout has been working with college admissions since the 1990s. She says in the 1980s, 70 to 80 percent of colleges' budgets came from the state. Over the years and through various governors, cuts to the budget have left colleges no choice but to raise tuition costs. Today, the 15 public universities in the state receive 11 percent while most community colleges receive under 21 percent. Fifty-four percent of NMC's revenue is from tuition, says Claerhout.
The college does offer more than 650 scholarships, which benefit many Futures for Frontliners applicants, but that, too, is sometimes not enough.
"It still doesn't work for everybody, because they still can't afford it," Claerhout says. "It's one of those things that we look closely at, and we're trying to work with everyone that we can, but when the state says free tuition, it doesn't help us."
One silver lining is that the tuition programs are ushering in older students at the right time.
In 2020, Michigan saw 166,000 less high school graduating seniors compared to the year before. This is bad news for colleges throughout the state that depend on healthy enrollments to balance budgets. However, Michigan Reconnect is literally changing the face of enrollment with new students that are older. Applicants must be 25 years or older.
"Our adult population who have some college, but don't have a degree within our six county area is close to 19,000 people," says Claerhout.
Currently, NMC is strategically planning for the next 10 years. On the table, is the college's older student population, who may have families and busier schedules to contend with.
"They are much different to recruit," Claerhout says. "And how we talk with them, and the services that they need, and the modality of how we offer classes."
Jim, 59, and Wendy, 53, both enjoy being back in school.
"The college and its instructors have been awesome," Jim says. "They work with us. They've got our backs."
The couple is carrying a 3.8 or higher grade point average. They had just finished their final exam and were going on vacation to Georgia, where Jim was raised. Aside from Futures for Frontliners, they have received assistance in the form of Pell Grants and NCMC scholarships.
"They look at these two old people going back to school to become paramedics and are like, 'Yeah, let's give them some money," Wendy says. "We haven't been in a school since the '80s."
The two programs — Michigan Reconnect and Futures for Frontliners — are similar, but do have their differences, especially when previous students loans are in play.
"When it comes to students who are in default of their student loans, which we have a lot of students who are in that category, they can still get assistance," Claerhout says.
Futures for Frontliners requires applicants to apply for financial aid and if a student is in default, then they will not qualify for aid, making them ineligible for the program. However, students can be in default and still qualify for the Michigan Reconnect program.
"That's a huge benefit, and that's really smart by the state," Claerhout says, "because if someone can't pay their student loan bills, and they can't get a better job because they can't go back to school, you're never going to be able to get with the state initiative, or their goals for that student, unless you ease off on something."
*** Photo above: Jim and Wendy Rowe are attending North Central Michigan College for an associate degree to become paramedics. The couple was able to afford college thanks to the Futures for Frontliners tuition assistance program. (Courtesy North Central Michigan College)
Trending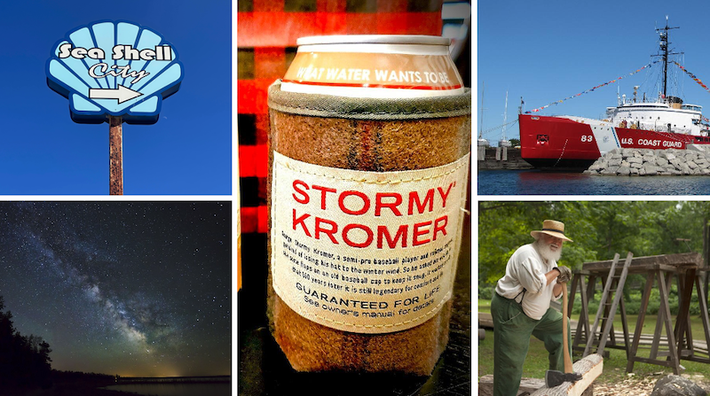 Must-sees on the Way to da U.P.
Whether you want to stretch your legs or stretch out your vacation, try at least one—or all!—of these detours ...
Read More >>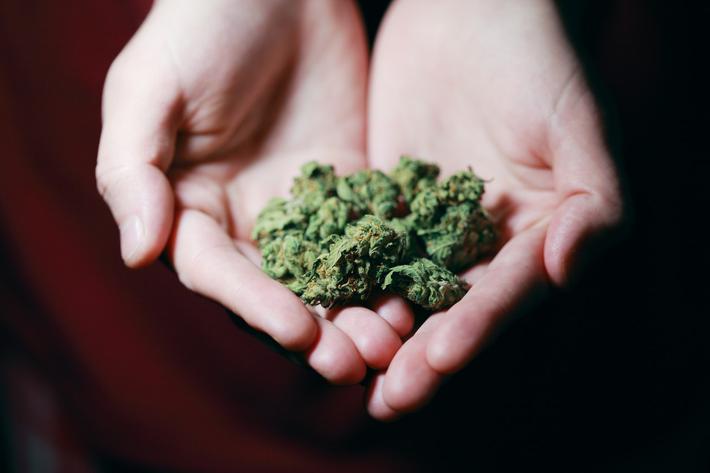 Traverse City Going Green(er)
After years of limbo, Traverse City's City Commission voted to move forward with allowing retail recreational mariju...
Read More >>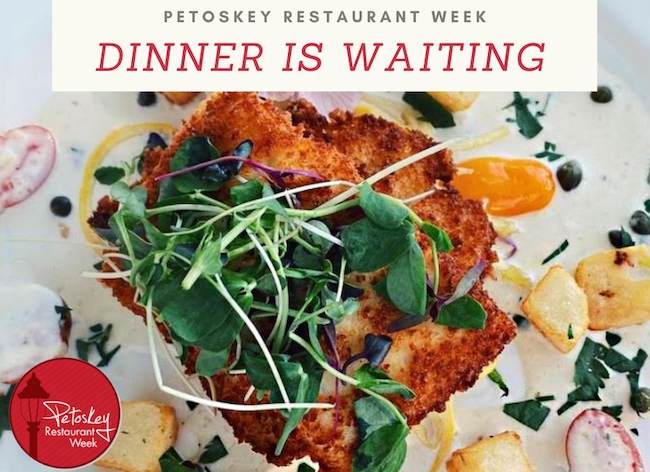 Restaurant Week Is Happening Now in Petoskey
Play hooky before the long weekend and make a stop in Petoskey for their spring Restaurant Week, running May 20-27. Three-...
Read More >>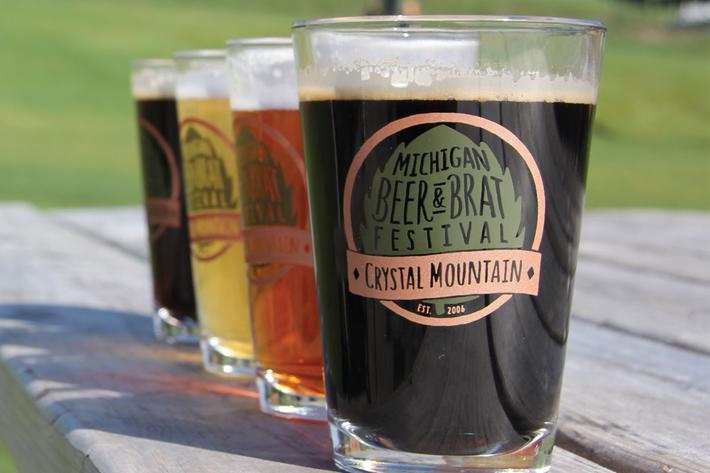 We See Beer and Brats in Your Future
The 15th annual Michigan Beer and Brat Festival is making a comeback Saturday, May 28, at Crystal Mountain in Thompsonvill...
Read More >>
↑