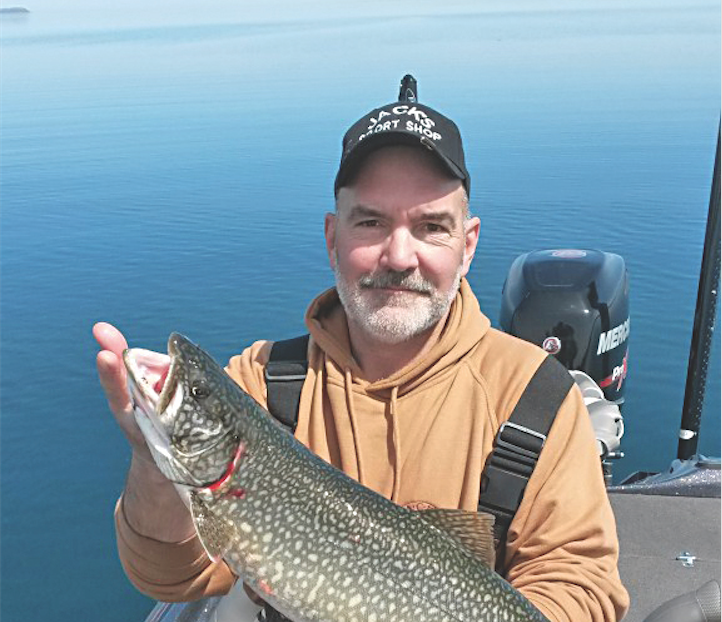 Free Fishing Weekend is Here!
Even if you've never wet a line, now's the time
The state of Michigan is offering a free fishing weekend this month and that's generating a buzz among those who love angling.
"We're rockin' and rollin'," said Matt Hartman, manager at The Northern Angler, a Traverse City shop that specializes in fly fishing gear, guide services, instructions and advice. "We're seeing a lot of younger anglers, especially high school and college-aged, getting into fly fishing. "
The Department of Natural Resources final Free Fishing Weekend of 2018 is set for June 9-10.
All fishing license fees will be waived for the two days and a Recreation Passport will not be required for entry into state parks and recreation areas during the weekend. Michigan residents and out-of-state visitors can enjoy fishing on both inland and Great Lakes' waters for all species of fish with no license required. All other fishing regulations still apply.
The summer free fishing weekend always lures anglers into Jack's Sport Shop in Kalkaska, said Dan Doherty, who has owned the popular store on Kalkaska's main street for 35 years. "We see quite a few non-residents and locals too during the weekend," he said.
Doherty points out that it doesn't cost much to outfit a beginning fisherman. His shop carries Zebco and Shakespeare products that are great for newbies. "We offer thousands of lures [priced] four for $10," he said. "A parent and child could both be set up with rods, reels and some gear for $100 for the pair."
So has fishing been good near Kalkaska?
"It's been excellent," said Doherty. "Catch and release bass fishing has been great at the east end of Skegemog Lake where the stumps and the reeds are. And also at The Narrows near Elk Lake. And in Manistee Lake, there's a deep hole, 15 or 20 feet, that has been real popular."
But what about beginners without a boat?
"One of the most common questions I get is about where to fish offshore," said Doherty. "Guernsey Lake and Little Guernsey Lake, on the edge of the Quiet Area eight miles west of Kalkaska, is good. Also, one of the prettiest and a good fishing spot is Rugg Pond (less than 4 miles from Kalkaska in Rapid River Township)."
While the advent of online shopping and big box competitors have spelled doom for many small town tackle and bait shops, Doherty credits his loyal customers for his survival. "I have a strong customer base, regular customers, a good selection of great and we always offer sales.
"One of my best sellers now is waders," he said with a smile. "Not for fishing. Ninety percent of them are to put docks in."
Getting into fly fishing is easy and not terribly expensive for beginners, according to Hartman. "You can get a rod and reel and gear for less than $200," he said.
Most of those newbies fish for trout, explained Hartman, but after a while they branch out to seek steelhead, bass, salmon and panfish.
So where's a good place for a beginner to wet a line?
"Boardman Lake is a great lake," said Hartman. "There's the path along the lake and several places where you can fish from shore. People think because it's in the city, it might not be good, but it has a wonderful healthy flow. For kids, there are also stocked ponds behind Kohl's and, I think, at the old Veronica Valley (in Leelanau County.)"
Most of those newbies fish for trout, explained Hartman, but after a while they branch out to seek steelhead, bass, salmon and panfish. When he's not working, Hartman fishes the Manistee and Boardman Rivers.
According to the DNR, a fishing license is required "when targeting fish, amphibians, crustaceans and reptiles in public waters of the state."
That applies to anyone 17 years of age or older. Under 17, you may fish without a license but you still have to follow all fishing rules and regs. A year-long license is $26 for a Michigan resident, $76 for a non-resident. Residents 65 or older pay only $11.
If you want to wet a line for just a day, a 24-hour license (for a resident or non-resident) is $10. For a weekend trip, a 72-hour license (for a resident or non-resident) is $30.
If you plan to fish for trout during the free weekend – or at any time – you might want to take advantage of a new DNR service.
Check out Trout Trails, a new DNR app, that helps anglers decide which trout streams and lakes to visit. The map includes detailed descriptions and photos for each site, as well as info on area lodging, restaurants and guide services. In addition, site-specific info such as the trout species available, regulations, stocked or natural reproduction and other helpful tidbits are at your fingertips.
Fish On!
Several Michigan counties will host special events during the Free Fishing Weekend. Though many of them are downstate, a kid-friendly fishing derby will be held 10am to noon on June 9 at Young State Park in Charlevoix. For more information, contact Devin Burke at burke.r.devin@gmail.com or (616) 581-9475.
Roscommon County will host a "Catch Us if You Can Double Down" fishing derby during the weekend. Catch a tagged fish in Houghton Lake, Higgins Lake or Lake St. Helen during either day of the free fishing weekend and receive two $50 gas cards. For details, contact the Houghton Lake Area Tourism Bureau at info.visithoughtonlake.com or (989) 422-2002.
The Northern Angler will host the shop's annual "Cheese Cup" on June 9.
"It's a fun fishing competition," said Matt Hartman, who shares details of the event while doling out tips and advice to Northern Angler visitors. "But more importantly it's a fundraiser for Third Level Crisis Center, which provides guidance for youth and adults as they navigate life's challenges. It's named in honor of one of our former employees, and every cent we raise goes to Third Level." (See the Express column about the father-son fishing duo that inspired the event on p. TK.)
Last year's event raised $10,000, according to Hartman, who predicts this year's event will surpass that effort. For details, call (231) 933-4730.
Trending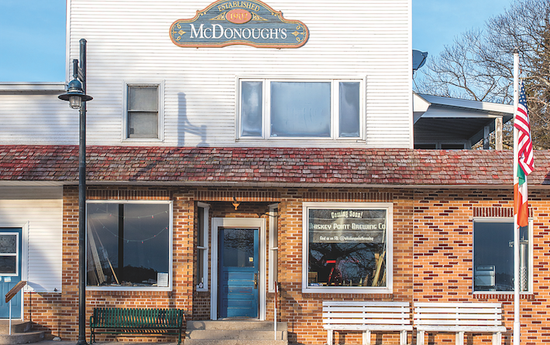 Welcome to Michigan's Most Remote Brewery
After years of planning and honing his beer-making skills, this spring, Patrick McGinnity plans to open Beaver Island&rsqu...
Read More >>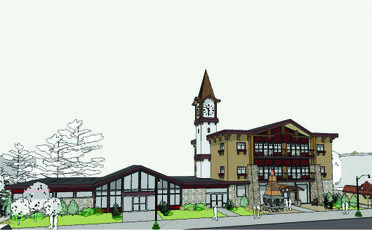 Gaylord: A boomtown Up North
Gaylord native Gary Scott had moved to Indiana, where he and some partners started a business to invest in distressed prop...
Read More >>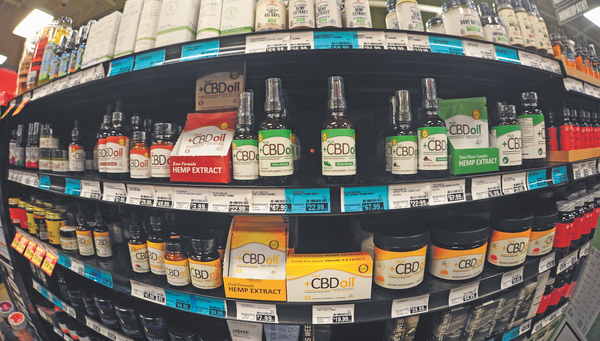 CBD Laws: Dazed and Confused
The sign outside of Family Video in Kalkaska lets drivers know the store has more than just movies. The sign reads: &...
Read More >>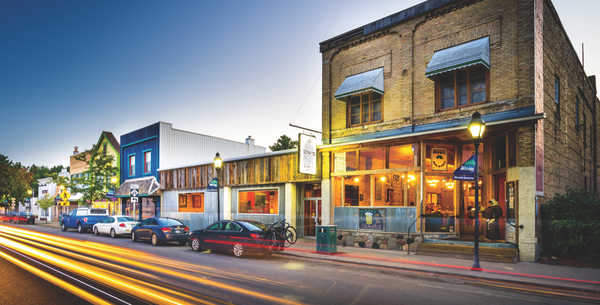 Small Up North Towns on the Rise
Spotlight on Bellaire (pictured)Seems Traverse City isn't the only place in the region making those "Best...
Read More >>
↑