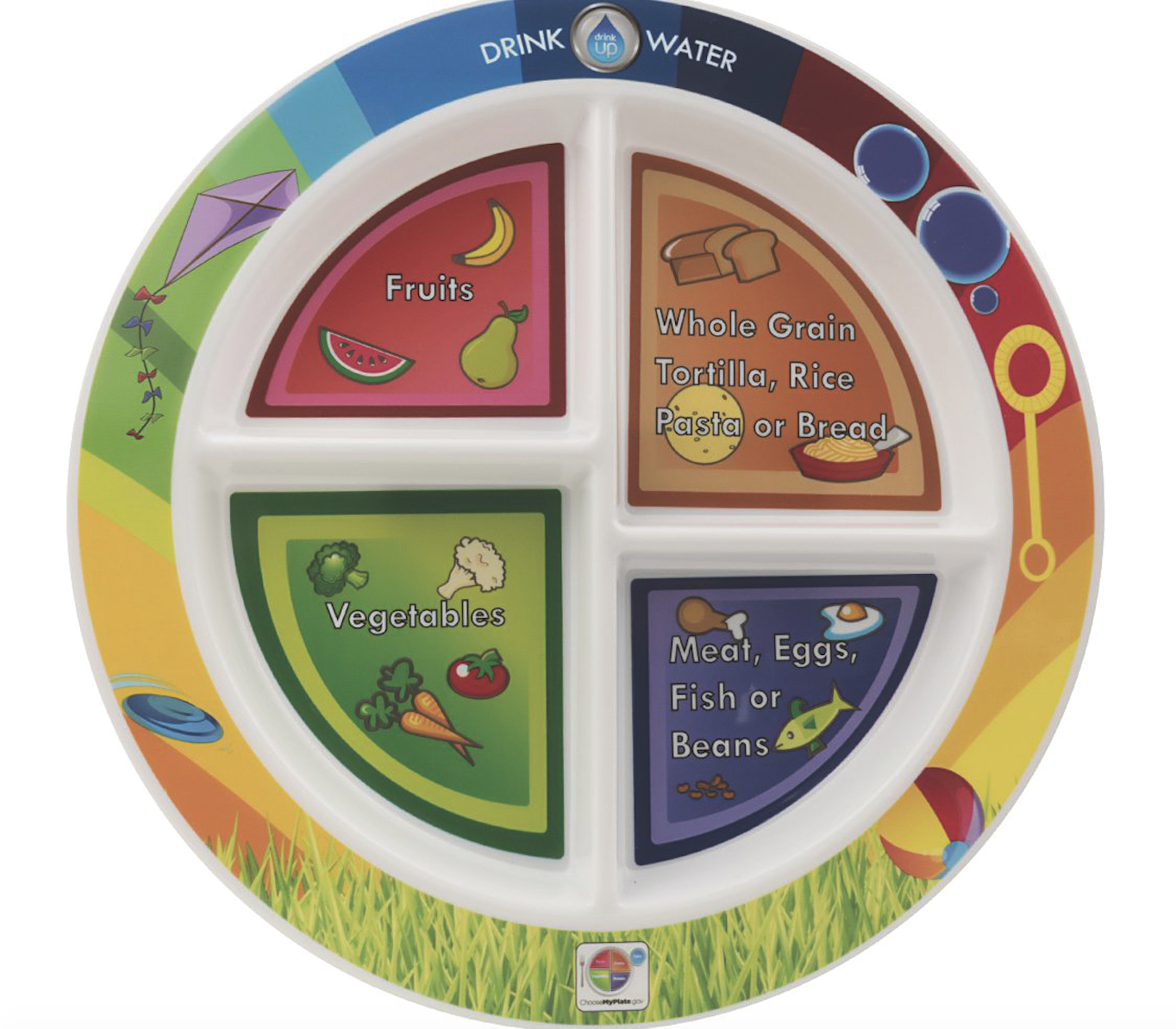 Fresh Baby
The Petoskey powerhouse changing the way America eats
Fresh Baby, the thriving Petoskey-based nutrition-education company whose products have made their way into top-tier chains around the nation, started with, well … a baby.
In 2002, Cheryl Tallman, then living in New York City, had recently given birth to a son. Like any busy mom, she was looking for an easy, inexpensive way to ensure she and her baby had healthy, nutritious food.
"I started with a 'how-to' baby-food-making kit called The Fresh Start Baby Food Making Kit," said Tallman, CEO of Freshbaby.

"It was full of easy-to-make recipes for moms on the go, as well as nutrition tips for caregivers."

That first product was extremely well received by the media and retailers, Tallman said. It was recognized as a Best New Product finalist at the Natural Products Expo and was picked up by several national retailers, including Whole Markets, Target, QVC, and Amazon.com.

But baby food was just the beginning. With a focus on helping reduce U.S. obesity rates, Tallman planned to grow her new company's product line through all life stages, eventually ending up at senior nutrition.

The growth, however, came suddenly — and repeatedly — once Tallman's wares got on the government's radar. After just a few years in business, Fresh Baby received inquiries from the USDA WIC Program offices in New Mexico and Nevada.

"They placed orders [with us] and we were intrigued to find out more about this program," said Tallman. "We learned that the USDA WIC program is a food and nutrition subsidiary program funded by the federal government to ensure that woman, infants, and children are healthy. The program has an income qualifier, which means its participants are on the lower end of the national income scale."

"It was clear that the goals of this program were aligned with the mission of Fresh Baby," she said. "Through the WIC Program we were able expand our product line to include products for toddlers and for parents and caregivers seeking to make healthy choices while shopping, preparing meals and at meal time."

In 2011, Fresh Baby was selected to be a National Strategic Partner with the USDA Center for Nutrition Public Policy. As a strategic partner, they help communicate the U.S. dietary guidelines to Americans via their all original products.

"Our USDA partnership then enabled Fresh Baby to expand our products to include several government and non-profit programs that reach school-aged children, adults and seniors," Tallman said.
POPULAR PRODUCTS
While Fresh Baby still offers products for making baby food — in fact, Tallman says the products were just updated in January 2018 to be consistent with current infant feeding guidelines — the company's product line now offers over 60 items, all of which are available in English and Spanish.

The line includes dinnerware, food safety and cooking items, shopping support, physical activity encouragement, and more.

A few of the company's most popular items include Portion Plates for all ages — four-section plates divided into the major food groups of proteins, grains, fruits, and vegetables, appropriately sized for healthy portions of each food group.

The Kids' Farmers Market bag is designed for children to help shop with visual fruit and vegetable recognition side panels, with the bottom of the bag offering product storage information.

"This bag is designed to reduce the obstacles for people to shop the farmers market, so they can enjoy fresh produce at home," Tallman said.

And the Silicone Band Water Bottle helps promotes drinking more water daily. "Our 16-ounce water bottle tracks water intake via four silicone bands located at the base of the bottle. As one bottle is consumed, you move a band to the top of the bottle. At the end of the day, if all four bands are at the top, you have consumed 64-ounces of water, which is the recommended daily amount for people over 6 years old."
HEALTH CRISIS
These are only a few cogs in the wheel of Tallman's big goal to tackle high U.S. obesity rates in people of all ages, a problem she's serious about helping change.

"Obesity is the number one non-disease killer in the United States," she said. "It's the main cause of diabetes, heart disease, and high blood pressure. Simply put, it is a health-care crisis that we cannot afford. If the United States cannot turn the corner on this epidemic, we will begin to see generations of people who do not live as long as previous ones."

Fresh Baby also aims at helping make healthy eating possible for all ages, especially those people in income groups that have more difficult access to healthy food and drink choices.

"We're proud to work with a hard-working group of dieticians, nutritionists, and public health professionals who are on the front line of defense in fighting this epidemic."
COMMUNITY CARE
Fresh Baby might be a national change-maker, but Tallman works hard to contribute as the local level.

"Each year we identify a local project that leverages the company's capabilities to improve the health of kids in our community," Tallman said. "In 2017, we supported Toys for Tots by donating our Fresh Baby Get Active Kits, and in 2016 we donated to second grade students and teachers in the Petoskey and Boyne City School Districts. These are just two examples. We also support various causes throughout the year such as the Petoskey's Women in Business Go Grant Program, The Great Lakes Energy Angel Ambassador program and others."

Fresh Baby has already notched a long list of accomplishments, but Tallman feels that, in the case of defeating obesity, there's a long way to go. Next on their business plan is developing new products for seniors, and adapting new Fresh Baby products to coincide with the new USDA birth-to-24-month dietary guidelines coming out in 2020.

"When one is passionate about something, the risk factor takes a back seat," she said. "I never thought that we wouldn't succeed, but there is still much work to be done."
Trending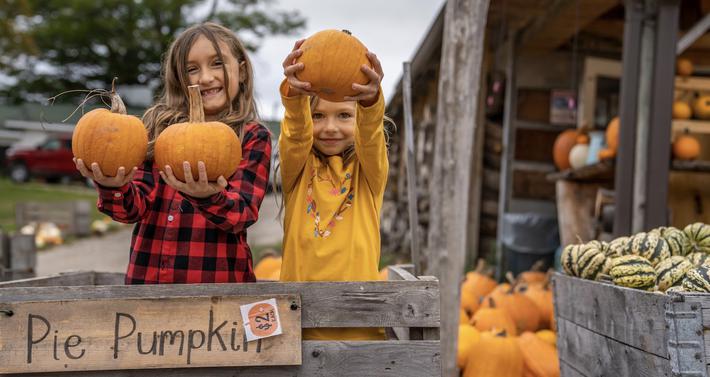 Seven Fall Festivals and Celebrations Around the North
If you ask us, it's impossible to beat the beauty of fall in northern Michigan. Vibrant-hued trees, glowing sunsets,...
Read More >>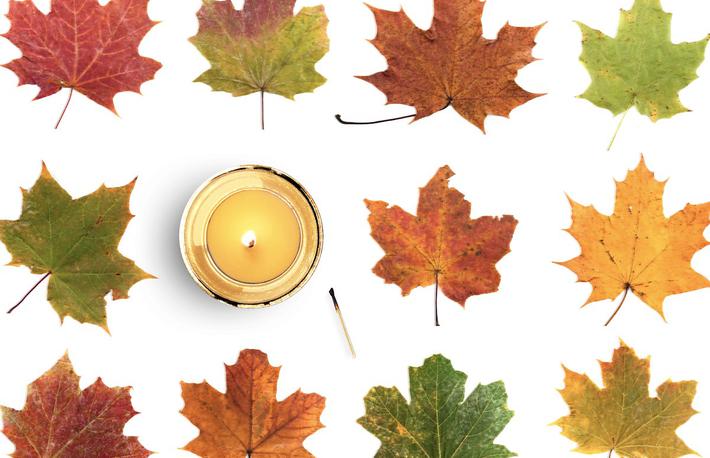 All the Scents of Fall
With the equinox behind us, it's time to go all in on autumn. Traverse City Candle Co. has done just that with their...
Read More >>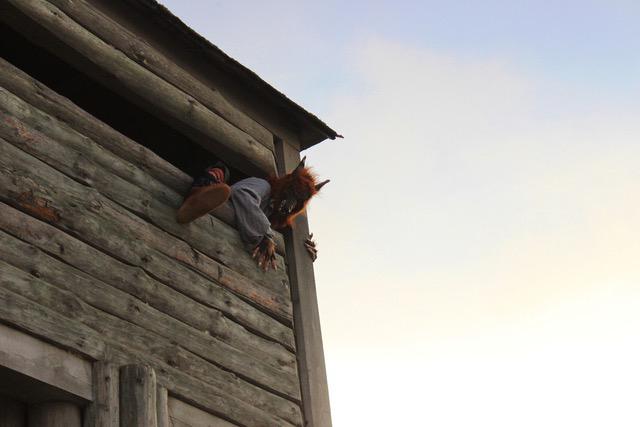 A Night at Fort Fright
This is not your typical haunted house or trail! Make your way through Fort Fright, an 18th-century fort and fur trading v...
Read More >>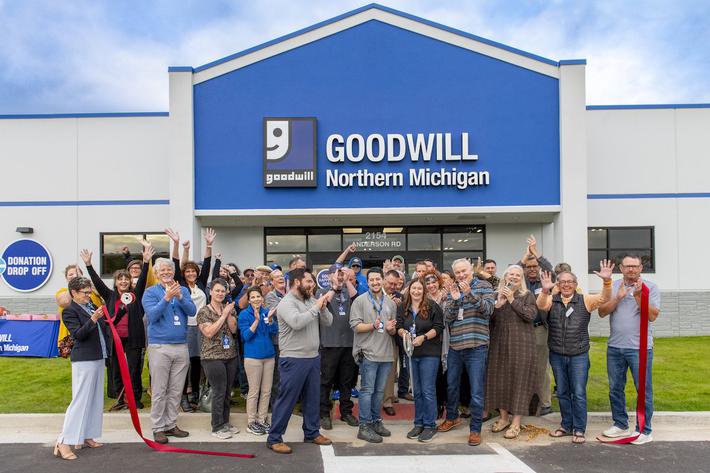 Goodwill Gets New Digs in Petoskey
This past week, Goodwill Northern Michigan opened a new Goodwill store in Petoskey at 2154 Anderson Rd., which replaces th...
Read More >>