Freshwater Gallery
The best winter concert venue you've never heard of
By day, Boyne City's Freshwater Gallery is a thoughtfully curated art collective representing over 200 Michigan artists working in variety of mediums. But come the cold weather, Freshwater opens its doors for a series of intimate evening concerts featuring some of the best working musicians from the U.S. and abroad.

Remarkably, this 2,800-square-foot, mid-century space spent part of its life as a hardware store, and many years as a dusty, empty storefront, but owners Tony Williams and his wife, Robin Lee Berry, themselves artists and musicians, saw the possibilities and opened the art gallery in July 2009. By September of that year, they were hosting their first concert, Orpheum Bell, an Ann Arbor quintet.

"We 50 fifty chairs, but at about 4:30 the day of the show, I had to jump in my truck, drive to Petoskey, and rent more," Williams says. "We were very lucky to hit the ground running."

Also lucky: the building's origins. "The design of the building was fortuitous," says Berry. Its low, deep footprint proved amenable to performance. The couple added only a raised stage and 8 inches of foam to the beamed ceiling to create an acoustic gem.

"We have the ambiance of an art gallery, the intimacy of a small venue, and the acoustics to satisfy seasoned musicians," she says.

In less than a decade, Freshwater has hosted 64 concerts, including, but not limited to: Thornetta Davis, Peter Asher and Jeremy Clyde, Hot Club of Cow Town, Steve Poltz, Chris Smither, John Gorka, The Mammals, The Ragbirds, Patty Larkin, Maria Muldaur, Willy Nile, Willy Porter, Blackie and the Rodeo Kings, Chastity Brown, The Accidentals, and Billy Strings. (Master sound engineer Dan Calloway regularly gets shout-outs from the stage for his skills. "He's irreplaceable," Tony says.)

As a group, these artists win awards, enjoy glowing press, are covered by top-flight artists, contribute to film and TV soundtracks, work as session musicians, and share the stage with other heavyweight talents, all while producing their own albums and maintaining demanding touring schedules. Their collective style brings together blues, jazz, rock and roll, rhythm and blues, country, world music, folk, ethnic, pop and swing. This is genre-fusing Americana; not coffee house nostalgia.

Setting Up
On concert day, the gallery's floor art and display cases are moved to accommodate seating for the music lovers — most of them regulars — arriving for the 8:00pm show: two, 40-minute sets that bookend an intermission with hors d'oeurves, mingling, and a chance to talk to the artists.
"Shape-shifting the gallery into a concert venue once a month was an obvious and natural transition for us," Williams says. "We were hoping that bringing people through the door for the concerts would expose people to the gallery and vice versa. We've always enjoyed turning people on to great musicians, and we love the sense of community that we feel at the shows."

Most Memorable Entertainer
"Steve Poltz has a huge heart and some serious health issues, and he channels this into an amazingly entertaining show," Williams says.Poltz, widely respected as a world class songwriter and musician, and a regular on the Billboard Top 100, first played Freshwater in 2014, returning in 2016. Some revere him as the frontman for the punk-folk band Rugburns, while othersknow him as the co-writer of Jewel's giant hit, "You Were Meant for Me." (According to Poltz, he and Jewel were enjoying a Mexican vacation aftercompleting the song, but their idyll was interrupted by the Federales, who inexplicably took the pair along on a cartel pot bust. The musicians' stories are an entertainment in themselves.)
The Erstwhile Green Room
For a number of years, performers settled into a six-by-six-foot furnace room pre-show. Then Blackie and The Rodeo Kings took a picture of themselves and posted it on social media, Williams says. "A ton of people reacted to it, mostly musicians, comparing hardships of the road."

Thankfully, the generous loan of a slick Airstream trailer — when its owners aren't pulling it somewhere — now allows visiting musicians a more relaxing space.

Getting it Done
Getting national and international acts to Boyne City is not without its challenges, but Tony and Robin have developed working relationships with other small venues in Michigan, so artists can often coordinate stops in other towns such as Traverse City, Cadillac, Spring Lake, and Ann Arbor.
"We work on our end to take care of details and make it a smooth, no-drama evening of fun, and the musicians do all they can to bring their A-game, which can be hard when you do 22 shows in 25 days, and you're traveling in the winter during flu season," Williams explains.

A Good Fit
Although Williams jokes about the origins of the concert series — "Robin asked me to get a part time job to help level out the bills, and I talked her into thinking this was a legitimate job — their incentive was far more substantial. Williams and Berry have long musical histories of their own, and it is this love of music that brought the Freshwater concert series into fruition. Williams is a self-taught guitarist who began his career as a teenager and has played with a number of highly regarded northern Michigan groups. Berry trained at Boston's Berklee College of Music and has enjoyed a long and successful career that includes multiple recordings, including an appearance on Going Driftless: An Artist's Tribute to Greg Brown, alongside artists likeLucinda Williams, Ani DiFranco, and Shawn Colvin.

Not surprisingly, Williams and Berry have developed friendships with many of the artists who pass through Freshwater. "We've often sat around the gallery after shows and shared stories till the small hours. Some of the performers have come out to our house for morning-after breakfast before they hit the road, and some have stayed with us. We keep in touch with many. It's somewhat of a brother-sisterhood."
For information on upcoming concerts, visit www.freshwaterartgallery.com or follow them on Facebook.

COMING SOON
The Way Down Wanderers
Jan. 19
A young, fresh, and exuberant quintet, already making their mark in Americana-roots music, the Way Down Wanderers have been building their reputation since 2014 with a succession of tours and awards across the Midwest and U.K. Though they think of themselves mainly as songwriters rather than musicians, it's hard to separate one from the other, so cohesive is their talent. Throw in some dreadlocks and a skateboard video, and the Way Down Wanderers will not disappoint.

Albert Lee
Feb. 9
Widely referred to as "the guitar players' guitar player," Lee has been influencing music and musicians for 50 years as a top session guitarist, solo act, and valued touring band member. So skilled is Albert Lee that, while his name might not be instantly recognizable to the public, he has played and/or toured with some of the world's greatest performers: Eric Clapton, Joe Cocker, Emmylou Harris, Jerry Lee Lewis, the Crickets, the Everly Brothers, Jackson Browne, Bo Diddley, and Eddie Van Halen to name just a few. This is a show to experience.




Caption: Much of the couple's experience with bookings and their relationships with musicians started at Blissfest, the 3-day annual music and arts festival in Emmet County's Cross Village. Both Tony and Robin are long-time volunteers, and past and current members of the Board of Directors. Plus, Robin performed at the very first Blissfest, in 1981.)

Trending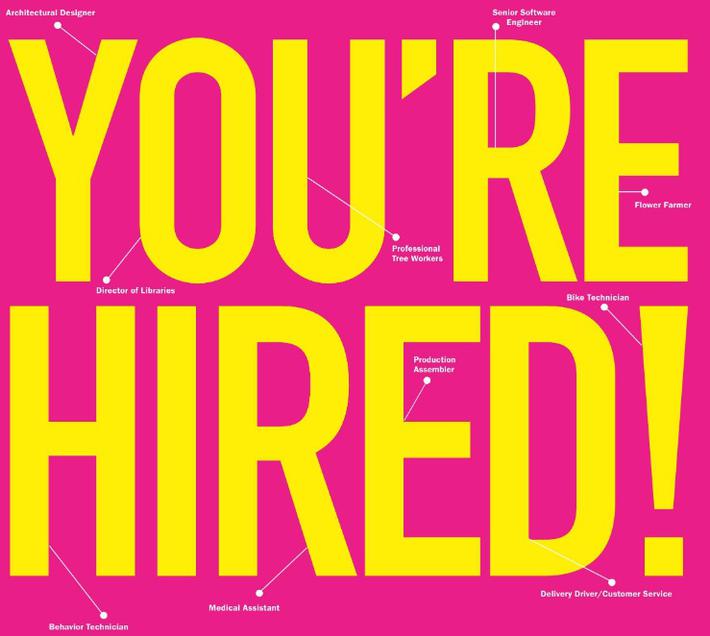 Now Hiring! Up North Jobs
Welcome to our Spring 2022 "Now Hiring" section sponsored by Hagerty! Here you'll find mo...
Read More >>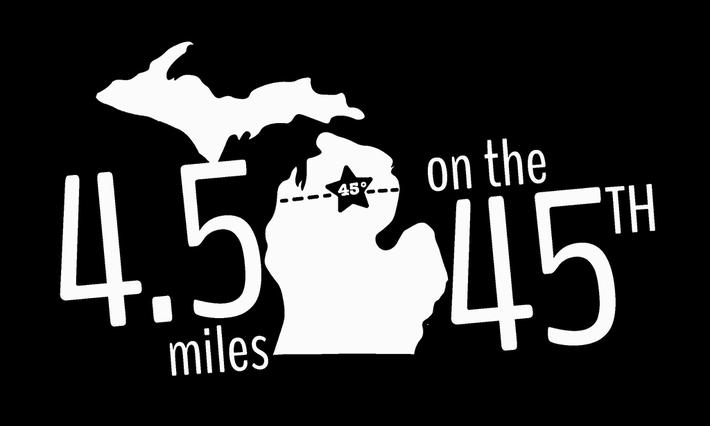 Gear Up for Running Season in Gaylord
Coming soon, Northern Express will be sharing the 2022 race calendar full of running, biking, and paddling races across no...
Read More >>
Hope Springs
After weeks of wet, gray, and chilly "pseudo-spring," we are finally starting to see the real thing. May sunli...
Read More >>
Should Have Seen It Coming
Pro-choice advocates should have seen it coming; Roe v. Wade has been a goner since Donald Trump nominated three Supreme C...
Read More >>
↑