From Frenzy to Focus: Northern Michigan's Real Estate Update for Fall 2023
Two homegrown realtors share trends and predictions
High-interest rates coupled with a lack of home listings have made for an interesting year in real estate. Northern Express caught up with Carly Petrucci and Heather Robinson, two born-and-raised northern Michigan realtors, to find out if the intense grab-it-before-it's-gone housing market is still holding strong, what rising interest rates mean for sellers, and if we can expect home prices to drop anytime soon.
Here's what we learned:
Up North Demand Continues
Though mortgage interest rates have nearly doubled since 2022, demand hasn't waned much, says Petrucci, who serves the greater Grand Traverse area with The Shawn Schmidt Group, part of her family's brokerage, Coldwell Banker Schmidt. As the desire to own outweighs hesitations about interest rates, first-time home buyers are continuing to put down offers on existing houses.
That's great news for sellers. "It's not nearly the frenzy that it was in 2021 when rates were at 3 percent," says Petrucci. "But it's still by and large a seller's market."
Robinson, who works with Charlevoix County's Bay North Realty and exclusively serves the Beaver Island market, agrees. "With the tight inventory, it's a great time to sell just because there's not enough houses for the number of buyers."
Just as first-time buyers aren't letting up, the influx of out-of-towners relocating to live an all-seasons lifestyle up north is also holding strong this year, says Robinson. "There are buyers coming from Florida, California, and Arizona," to embrace a slower pace in the Great Lakes.
"We're becoming so published," adds Petrucci. "Traverse City, northern Michigan, Leelanau– it's all being written about constantly. We were in Wall Street Journal last month and with that comes increased attention and demand."
With that publicity comes some challenges. Those features and best-of lists aren't just adding to demand—they're also adding unrealistic expectations about what current inventory in the area can accommodate, which is, simply put, not much. While there are ready-to-build lots to choose from, rising material costs have slowed new construction, and buyers seem set on existing homes.
Many of those homes aren't available in the exact spots these newcomers have their hearts set on either. Petrucci says people moving here from out of the area are "really keyed in" on specific locations that receive a lot of press, not realizing that nearby, less-published locales might line up better with their financial and lifestyle criteria. This is where her local expertise and years of exploring the area help her direct clients toward their best options. If they can't afford that sprawling lakefront dream house—or there just aren't any available—an inland home still offers the Up North experience while putting them no more than 15 minutes from the nearest water feature.
Interest Rates Matter
Even though buyers aren't exiting the northern Michigan market, that "frenzy" Petrucci mentions has been tempered by rising mortgage interest rates and fewer housing options. Buyers seem to have toned down their willingness to spend, leading to a decline in certain buyer demographics, especially second-home buyers.
"A lot of them have dropped out of the market," says Petrucci. "When rates were at 3 percent, everybody wanted to buy a second home up here because it was so cheap to borrow." Once those rates hit a fever-pitch of over 6 percent, the majority of her second-home buyers were reduced to cash-only buyers who could avoid interest rates altogether.
Fixer-uppers are also spending more time on the market as flippers take a step back and fatigued buyers seem apt to hold out for turnkey properties—or, at the least, for rates to dip. As Robinson explains, "With the adjustments and interest rates, buyers have really gotten a little fussier about what they're willing to settle for when they have to pay more."
Another demographic declining because of this year's high interest rates is current homeowners who've already settled somewhere in northern Michigan. As Petrucci explains, around 60 percent of current homeowners are locked into a rate under 4 percent and are unmotivated to buy—or sell—because of it, causing something called a "lock-in effect."
These current local homeowners are less likely to make a move across town and instead choose to sit tight on what they have because they "look at what interest rates are now, coupled with where home prices have gone, and they're just not willing to give up their current interest rate of 3 percent or 4 percent," says Petrucci.
Sparse Inventory is Driving Competition and Price
So, if selling means giving up a lower interest rate for a higher one—and a potentially higher monthly payment—who is selling, and what do these properties look like?
Petrucci notes that for the most part, existing inventory is limited to properties listed by people in "must-move situations" like divorces, job relocations, or urgent family situations. So, says Petrucci, buyers are faced with narrow options that "don't necessarily equate to a certain type of house," which is why the hottest homes are still seeing bidding wars.
Petrucci and Robinson both say waterfront homes remain in that hot seller category. They also report that downtown Traverse City, Charlevoix, Petoskey, Old Mission, and Leelanau are all locations that have buyers tripping over each other for a piece of Up North paradise whether as a primary home or as rental income property.
With fewer homes popping onto the market for first-time home buyers to pick from, competition is increasing. This year, Petrucci had buyers who came out on top during a bidding war walk away from the house after a losing bidder offered Petrucci's clients $10,000 just to back out.
Robinson says that even across the small Beaver Island market, where many of her buyers are seeking a year-round home, a third of active home listings are pending. For her island market, last year's average sale price of $400,000 dropped slightly to $365,000 this year, hinting that while prices aren't plummeting to pre-pandemic numbers, they're making a slight adjustment to account for rising rates while remaining inflated in comparison to a few years ago.
"With these higher interest rates, prices have gotten a little more realistic," says Robinson. "They're not the high prices that we've seen before, [but] they haven't been lowered. There's been some adjustment downward, just to compensate for the higher interest rate."
Both Robinson and Petrucci report that transaction times are only slightly longer than last year's quick sales, which means the homes still aren't sitting long.
As for homes that can't seem to sell, Petrucci sees it as a strategy issue rather than a reflection of the total market.
"Some homes do sit a bit longer if they're not priced appropriately out of the gate, and they take a slight price cut on the purchase price." Even then, she says, "Sometimes, people assume that selling under list price means sellers are taking these huge price cuts, but the ones that are falling under list price are typically still selling within around 95 percent of list price."
"Prolonged Conditions" Will Perpetuate a Seller's Market
For those buyers holding out in the hope that home prices will drop off drastically, Petrucci doesn't think it'll happen in the near future. As long as inventory stays low, it's going to push up demand.
"I think what we're going to see is prolonged conditions of more of the same until new construction catches up," says Petrucci. "Or until interest rates dip low enough that those current homeowners with those really low mortgages are incentivized enough to actually sell and move."
If buyers are feeling overwhelmed by the current forecast, Petrucci says there are ways to make the buying process less daunting. Most importantly, she says, before even looking at homes, find a realtor versed in writing competitive offers, which are "all about reducing contingencies and showing the seller that the deal will not fall apart once the seller accepts the offer."
On the flip side, as winter approaches and the next round of sellers contemplates putting their home on the market in 2024, Petrucci's advice is to create a compelling listing. "Buyers are willing to jump on and offer competitively for listings that are brought to market well, but if that work isn't done upfront, your listing will languish on the market."
As Robinson says, the colder months are a great time to "edit" in preparation for a spring sale. "Kind of look around and really declutter. It's hard to look at a house when there are a lot of things distracting buyers."
She advises focusing on curb appeal and fixing any issues that might come up during inspection. And, while she says it's still a great time to buy, she urges homeowners to take advantage of the current seller's market. "Don't wait until spring! There are buyers interested in purchasing now."
Trending
Pronouns 101
My first assignment in an online graduate-level class was to provide information about my background, including my pronoun...
Read More >>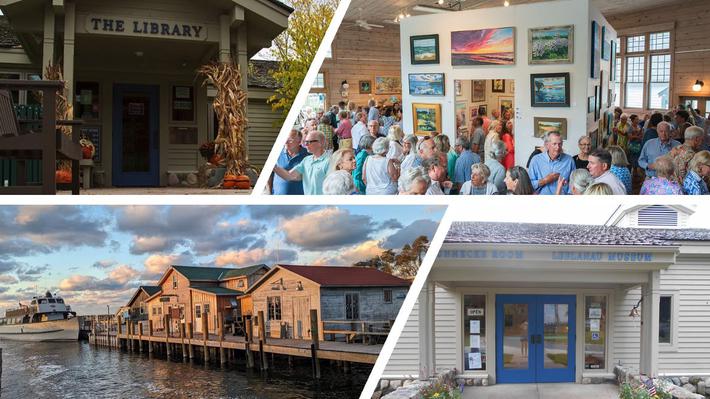 Collaboration Is the Name of the Game
How long does it take to create a cultural center? As few as three years, or as many as 170. Sometimes both. The organiza...
Read More >>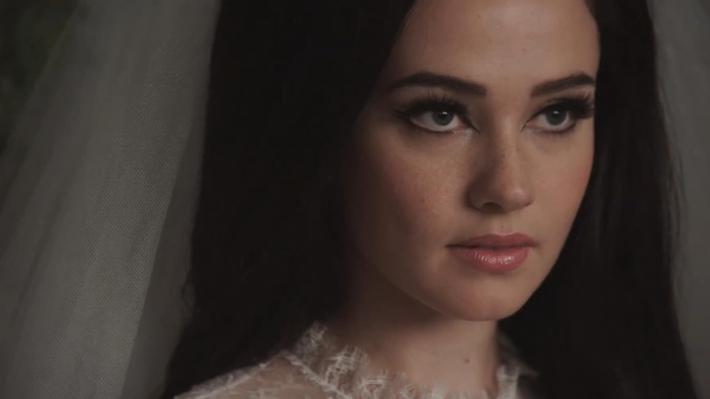 Film Review: Priscilla
While you will certainly be mesmerized by the haunting lead performance from newcomer Cailee Spaeny—and be impressed...
Read More >>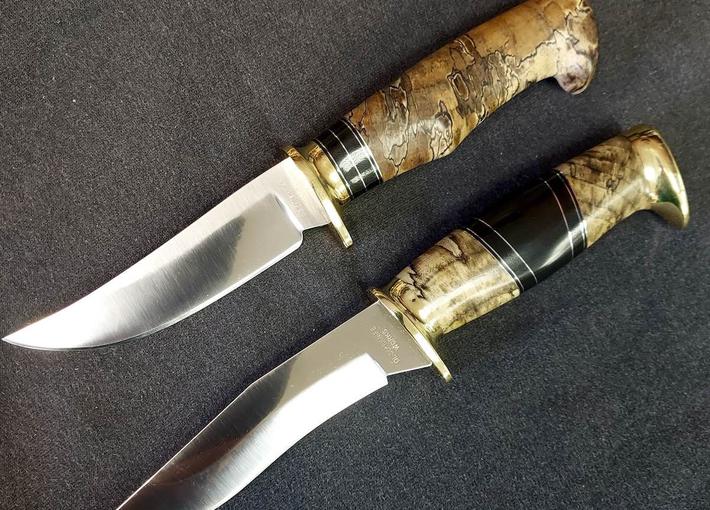 Bespoke Blades
What do you do with a battered ice skate, an old rubber puck, a cracked hockey stick, and a gob of tape? Pitch 'em, ...
Read More >>