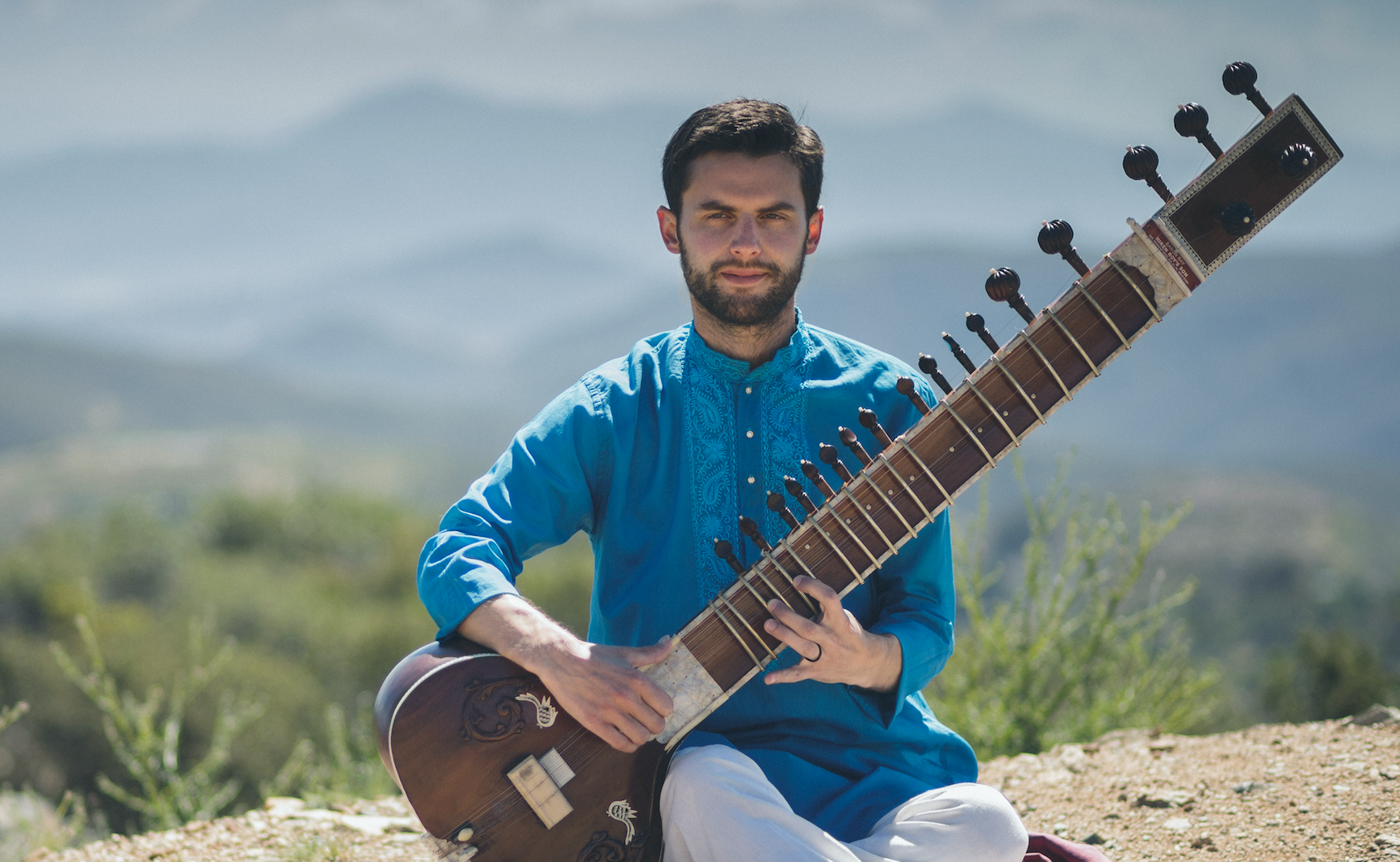 From Interlochen to India … and Back
TC natives return to play two of the world's toughest instruments in a classical set
Will Marsh and Josh Mellinger are looking forward to returning to their hometown of Traverse City from their adopted homes in California. But this isn't just a chance to touch base with family and friends. Marsh, a guitar major when he attended Interlochen, and Mellinger, who studied percussion there at the same time, will be performing — but not on guitar and drums.
Since moving to California to attend college at California Institute of the Arts, Marsh has fallen in love with the sitar, the multi-stringed instrument popularized (to a degree) by Beatles guru Ravi Shankar in the '60s. Sitar? Really?
"I was taking Indian music classes, and it just hit me. It just clicked," said Marsh.
He'll be accompanied by Mellinger on tabla, the Hindustani hand drums. Mellinger followed Marsh west to Cal Arts, captivated by his friend's description of the world music program there. "Will got me listening to Indian music," said Mellinger. After attending a concert the first day there, he was sure he'd made the right choice. "It blew everyone away. It was the coolest thing I ever saw."
Marsh and Mellinger will perform Aug. 18 at First Congregational Church. Though Marsh still plays guitar, and Mellinger plays drums as well as other types of percussion, this concert will feature Indian classical music exclusively.
The sitar is notoriously difficult to play. It has between 18 and 21 strings (Marsh's has 20), though only six or seven are actually played by the performer. The rest run underneath the frets and vibrate sympathetically with the ones that are plucked or strummed. Plus the frets themselves are movable. Marsh has gone to India several times to study and perform.
That all lends to the instrument's unique sound, as well as the inherent difficulty of leaning how to play it with any degree of facility. Which only added to Marsh's fascination with the instrument.

"There's a beauty to its uniqueness," he said. "It is such a resonant instrument — it's the physics and design. It is gorgeous, and the music is deep and profound."
While sitar may look challenging, anyone can bang out a rhythm on drums, right? Not so fast. The playing technique for tabla is also complex; it involves extensive use of the fingers and palms in various configurations to create a wide variety of different sounds and rhythms. Plus the musician presses the heel of the hand to stretch the head of the drum and change the pitch and tone color during the performance. "Six years of percussion gave me a start, [but] I found the rhythms to be extremely demanding," said Mellinger of studying tabla.
So now that they've both studied their instruments extensively, at least they can read the notes they'll be playing and practice the music over and over until they get it down, right?

Again, no, not really. While Marsh and Mellinger will perform what is considered the classical music of India, they can't study the music they'll be playing, nor can they listen to other recordings of it. That's because it's never really existed. Classical Indian music is heavily improvised, so not only has the audience never heard it before, technically neither have Marsh or Mellinger.
The general flow of the melody may be mapped out, but it's up to the performers to take the tunes wherever they go. Marsh isn't worried, as the two have played together several times over the years. "We have guide points but will be exploring together," he said.
"It's all improvisation based on a certain scale. There are certain rules to follow," added Mellinger.
Despite its uncommonness, the sitar has fans worldwide. The Beatles and Rolling Stones both dabbled with the instrument on songs such as "Norwegian Wood" and "Paint It Black," respectively. Today, locales as disparate as Japan, Europe and Canada have large music communities which have embraced Indian music. "You can go to Austin, Texas, and there's a great sitar player living there," said Marsh.
Or if you're in southern California, and you need sitar for your movie, TV show or special event, you can just call Marsh. He recently did a shoot for Nickelodeon and has played for film soundtracks as well. He's performed in museums and art galleries, and just recently at a birthday party for a Jewish author. "If you're into sitar and in San Diego, you're going to find me," Marsh said.
With the reach of the internet, what was once a curiosity is now available to anyone with the click of a mouse. If it was considered esoteric and available only to the few — and it was — the sitar has greater visibility and accessibility than ever before.

"If you're intrigued by it, you can order one and take online lessons. It's a global culture," said Marsh, who himself has embraced technology in advancing the instrument and the music. "I give lessons via Skype and continue my lessons in India via Skype."
Both musicians still listen to other music and perform on other instruments. "I still love the blues," said Marsh. He's even managed to combine his sitar with other styles: He's playing the sitar in an Americana group. "It takes the place of pedal steel," he said.
Mellinger plays drum kit and other percussion instruments, such as Arabic and Brazilian music on instruments such as darbuka or berimbau. "It's all rhythm," he said.
While the two have been friends since junior high school and both studied at Cal Arts, they don't get to perform together as often as they might like, so they are looking forward to this show. "We've only gotten to play a couple times together as he's in LA and I'm in the Bay area," said Mellinger.
So yes, they are excited about the opportunity to perform locally. "I like to come back to Traverse City at least one time a year," said Mellinger. "When Will wanted to do a concert, I was absolutely honored. We're hoping some music enthusiasts will come out. I think it will be a cool thing to see two kids who started playing music in TC."
Tickets for the Aug. 18 show at First Congregational Church, 6104 Center Rd. in Traverse City, are $15 in advance and $20 at the door. Go to EventBrite.com for tickets.
Trending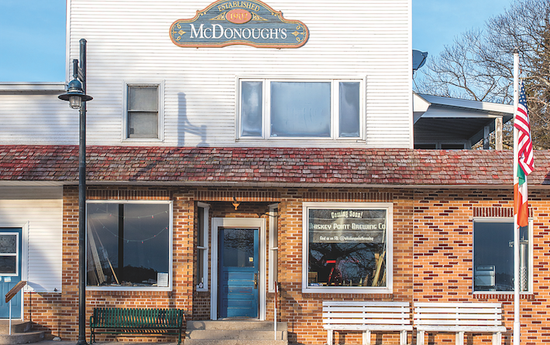 Welcome to Michigan's Most Remote Brewery
After years of planning and honing his beer-making skills, this spring, Patrick McGinnity plans to open Beaver Island's first microbrewery. Opening a craft brewery is challenging. Opening one on a remote island in Lake Michigan that's either a 15-minute plane ride or a two-and-a-half-hour ferry ride from ...
Read More >>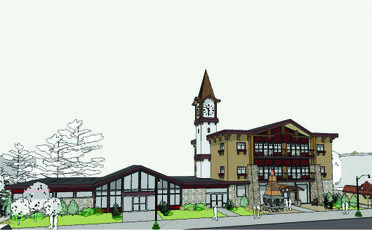 Gaylord: A boomtown Up North
Gaylord native Gary Scott had moved to Indiana, where he and some partners started a business to invest in distressed properties. He was talking to a banker in Detroit about real estate in Bloomington when he asked what kind of deals might be available in northern Michigan. ...
Read More >>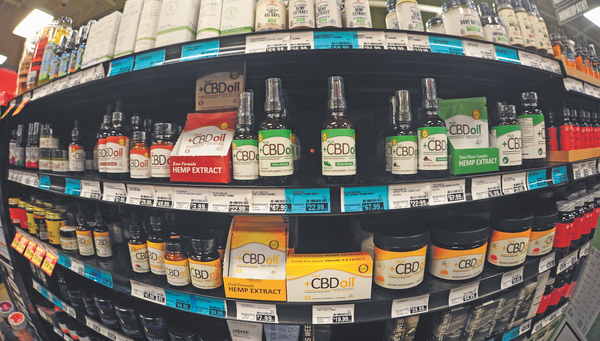 CBD Laws: Dazed and Confused
The sign outside of Family Video in Kalkaska lets drivers know the store has more than just movies. The sign reads: "CBD PRODUCTS NOW AVAILABLE HERE! CHECK IT OUT." CBD is short for cannabidiol, a kind of chemical compound that occurs naturally in hemp and marijuana plants, but does ...
Read More >>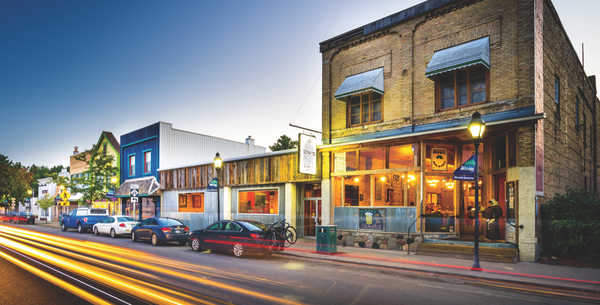 Small Up North Towns on the Rise
Spotlight on Bellaire (pictured)Seems Traverse City isn't the only place in the region making those "Best of" lists. The Antrim County hamlet of Bellaire was recently named to the list of Best Lakeside Towns in the U.S. by Country Living Magazine, alongside the likes of Vergennes, Vermont, Greenville, ...
Read More >>
↑