From Masquerade Balls to Broomball
Eight Decades of Winter Carnivals
Has it really been 89 years since the tradition of the Petoskey Winter Carnival began? Even as far back as the 1920s, Petoskey had a solid reputation as one of Michigan's winter sports capitals. In 1928, the carnival began crowning a winter carnival queen. In the 1930s, she was gifted with a massive 80-foot-tall ice throne carved by Stanley Kellogg out of Lake Michigan ice and lit in colored lights.
In later years, big toboggans handcrafted for the carnival slid down the middle of Mitchell Street; sporting events soon became the main focus of the event, although other activities such as parades, dances and a special ice masquerade ball were also popular.
Today, the Petoskey Winter Carnival has expanded to downtown Petoskey's Gaslight District and Pennsylvania Park, with activities in all three locations celebrating the best of winter in the north. This year, for starters, you'll be able to find beautifully transparent, intricate ice sculptures throughout downtown's sidewalks and also in Pennsylvania Park.
The big focus at the start of the festival is Petoskey's Wine and Dine progressive dinner (6pm on Thursday, Feb. 16, for $50 per person), a unique multi-course event that lets guests sample foodstuffs from five different downtown Petoskey dining establishments. The Wine and Dine will begin at American Spoon Foods, where a starter will be served, then it's on to Petoskey Cheese, where local cheesemonger Katie Potts will arrange a cheese course. Pour Public House will serve up soup and salad before guests continue to Palette Bistro, where they will enjoy smoked risotto with roasted mushrooms and gouda (a vegetarian option is also available.) Finally, it's dessert at Simply Sweet by Jessica, locally known for its mini cupcakes and other sweet baked treats.
As the weekend arrives, Friday, Feb. 17, brings the super popular Chocoholic Frolic, where a trek through downtown Petoskey not only yields great shopping but also chocolate treats everywhere you go. Those who visit all the participating Chocoholic Frolic stores can enter a drawing for a delectable Chocoholic gift basket. (Participants can enter by picking up a stamp book and collecting stamps as they shop.)

Replete with chocolate, carnival goers can head over to the Perry Hotel for a fun show to benefit the Little Traverse Bay Humane Society. The Too Cool to Duel concert (tickets are $50 per person) will feature the Main Street Dueling Pianos from Grand Rapids, an all-request music show with a dash of interactive comedy. The 6–10pm performance will be accompanied by a cash bar, hors d'oeuvres, dancing and a silent auction. If that's not your thing, dare to be scared and head out for the Petoskey Ghost Walk at 8pm, where you can take an hour-long tour of the reportedly haunted establishments downtown ($15 per person).
But wait, there's more! As Saturday, Feb. 18, arrives, you'll want to lace up those athletic shoes for the 5K/1K Fun Run ($15 fee), which starts and finishes at the gazebo in Pennsylvania Park; this is a great challenge for runners (and walkers) who may not be used to dodging the winter weather. At noon, also at the gazebo, you'll get a chance to watch one of the more unusual winter sports, the broomball tournament, a rollicking sporting event similar to hockey but played with – you guessed it – brooms and balls. Sports are the focus of the day on Saturday, as many of the festivities move from downtown to the Winter Sports Park, with its 400-square-foot ice rink. This is where you'll find the youth sledding competition, a figure skating performance, a pair of hockey games, the raucous bumpjumping competition and the Cardboard Challenge XXII, where corrugated cardboard and duct tape are used to craft a variety of ambitious, often funny and always entertaining sleds.

Refresh at the Winter Carnival ice bar celebration with DJ Jimmy Hotkeys from KHQ (1–5pm), with proceeds benefitting the Tip of the Mitt Watershed Council, and then get some rest to prep yourself for Sunday, Feb. 19, when it's all about kids in Pennsylvania Park from noon to 3pm. Events include snowshoeing, snow art, a snowman building contest and finally the Where's Olaf? competition to find the beloved Frozen movie character hiding downtown.
He may not have a throne of his own, but Olaf is the perfect 2017 mascot for this carnival carved from snow and ice.

For a complete schedule and more information, visit Petoskeydowntown.com/downtown-events/winter-carnival.
Trending
Moving Dirt And Stone
This year is taking a toll on me. I'm more sluggish. It's harder to get out of bed each morning. I have muscle pain that I...
Read More >>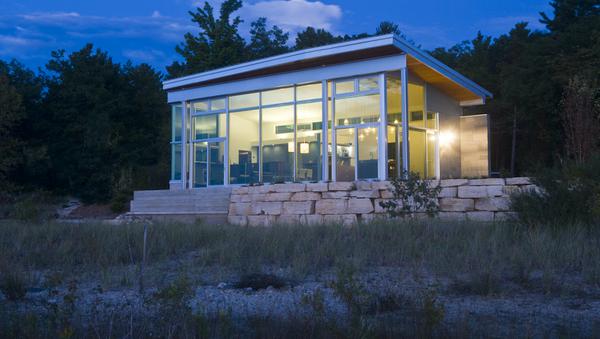 Northern Michigan Modern
From rustic log cabins to Victorian-style homes all the way to more traditional suburban-like developments, northern Michi...
Read More >>
Warts And All
Project 1619, a product of New York Times Magazine writers, is a potential public school curriculum that attempts to redef...
Read More >>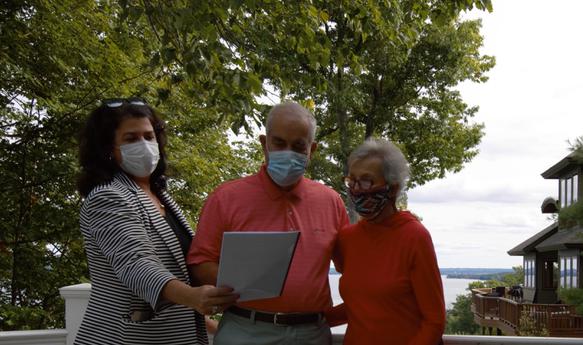 Pandemic Brings Even More Heat To A White-Hot Real Estate Market
There's a mad dash going on in real estate: companies bailing on their massive corporate office buildings, families ...
Read More >>
↑