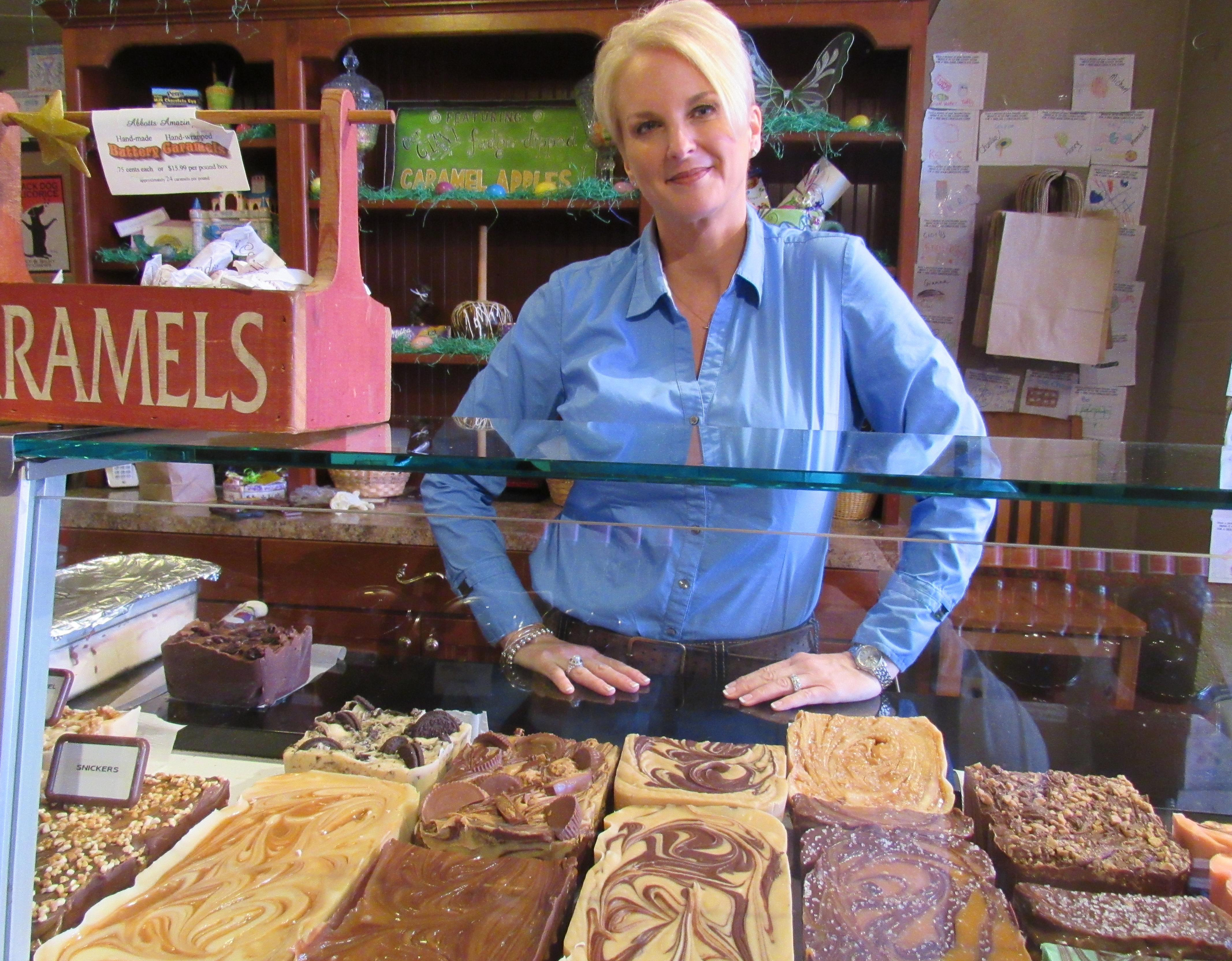 Fudge, Unparalleled
One woman, a single stove, and nonstop stirring — Bridgett Lambdin's dedication to old fashioned fudge-making is a gift
You can't really say that Tim and Bridgett Lambdin's candy store is without parallel. After all, Candy World is the sister operation to their 45th Parallel Café located right next door.

But maybe you can say it about the fudge. Certainly you can say its variations on candied apples are unique. It's all in a day's work for the couple, who escaped the big city for their little slice of paradise in Suttons Bay a quarter century ago.

"My husband and I were working the corporate grind outside Chicago," said Bridgett Lambdin. "His parents retired to Leland. We were up here at least once a month."

It wasn't long before the corporate world began to pall, and they decided to explore opportunities in northern Michigan. After struggling to find jobs that would dovetail with their experience — he had a degree in agronomy, she was in marketing — they decided to make their own jobs and opened 45th Parallel Café. That was 25 years ago.
"We resigned, sold our home, and moved here. My husband had restaurant experience, and his fraternity brother, who was a chef at Spago, moved with us."
Post-Eat Sweets
About seven years later they bought the then-empty store next door, knocked a hole in the wall and opened Candy World. While Tim boasted a background perfect for the eatery, having worked in all capacities in multiple restaurants all through college, this was a chance for Bridgett to lean on her life experience: Namely, chocolate.
"My dad worked at Nestle for 43 years, and my mother and grandmother were both chocolatiers," she said.

So while the store stocks scads of different candies, it was her fudge that she saw as a way to really set the store apart. And boy, does it.
A Flavor for All Tastes
"We make 45 different flavors," she said. That includes Egg Nog with Rum, Peanut Butter Snickers, Pecan Pie, Almond Joy Coconut Dough, and even four different kinds of pumpkin fudge: One is a basic Pumpkin Pie fudge, one adds walnuts, there's a turtle version with caramel and pecans, and — wait for it — Pumpkin Chocolate Toffee and Sea Salt.

Lambdin said the No. 1 crowd pleaser is the Belgian Dark Chocolate Caramel Sea Salt. She said it's not unusual to go through 275 pounds of it per week in the summer. Other popular varieties include (deep breath): Dark Chocolate Cherry, Toffee Sea Salt, Turtle, Maple Bacon ("tastes just like pancakes and bacon"), Cherry Amaretto Pecan, Snickers with peanut butter-dipped chocolate peanuts, Reese Cup with hunks of peanut butter, Cookies and Cream, Peppermint Bark, and Vanilla Caramel Sea Salt. Whew.

So how does all that fudge get made? Exactly as her mom and grandmother did: in many, many small batches on the stove, stirring constantly, then pouring directly into the pan to harden. Lambdin does admit to using large kettles to churn and stir the fudge as demand has grown, but there are no marble slabs, and yes, she is the one and only fudge-maker.
She said the old-fashioned homemade approach is the best way to create a super creamy consistency without any grittiness and smooth flavor. "You don't just taste sweet — you can actually taste the flavors of the cocoa and other ingredients.

"I make fudge every other day. It takes about eight hours per shift, depending on the day and orders. We also wholesale to other shops and supply them with their fudge."
Incognito Jelly Belly HQ
So is there anything else at the shop besides fudge? Well, yes. "It's not fudge only. We're northern Michigan's Jelly Belly headquarters. We have a huge gummy selection, a fun kids' selection, and nostalgia candies," Lambdin said. Then there are candy bars, Reeds hard candies, popcorn, and caramel corn … the list goes on and on.

So is one of those items the most popular, or is it the fudge? The answer: neither. The holidays in particular see the giant fudge-dipped apples fly out the door. Lambdin starts with a Honeycrisp or Granny Smith apple, then begins the dipping process: vanilla caramel, vanilla fudge, and chocolate fudge, all drizzled in caramel, vanilla, and chocolate. There you have the Unparalleled Apple.

Of course, you don't have to stop there. Lambdin doesn't. The best-selling apple is the Michigan Queen, which adds local dried cherries, Belgian dark-chocolate cherries, red velvet cherries, and Belgian dark chocolate almonds. "It's really pretty," said Lambdin.

Or start with the Unparalleled and Go Nuts with milk and dark chocolate-dipped almonds and cashews. Or the Turtle Sea Salt Apple, again using the Unparalleled as a base, then incorporating dark and Belgian chocolate fudgebefore it's coated with Georgia pecans, Belgian-dipped extra-large pecans and then lightly dusted with sea salt.

Lambdin then wraps the apple (yes, there's still apple underneath it all), so it's ready for shipping. "What's cool is sending something local that you can't get anywhere else," said Lambdin.


Singular Focus & A Coat Hanger
Lambdin's tricks for making your own unparalleled fudge
Lambdin grew up with fudge in her veins, courtesy of dad's career at Nestle and mom and grandma's careers as first-rate chocolatiers. So she's well-versed in how to make it at home as well as commercially.

One thing they have in common: Lambdin recommends always using the best ingredients you can afford. "I'm incredibly picky and use only the finest ingredients. I use finely grated Belgian cocoa, creamy real butter, organic cream, fine sugar, real Vermont maple, and Madagascar vanilla," she said. The same is true of whatever additional flavorings or ingredients she uses.

Beyond ingredients, she said the most important part of fudge-making is patience, Pay attention to what you're doing, she said. Don't get distracted and don't wander off, or your fudge is sure to burn.

Last, keep it moving. "If you're making it at home, I suggest you constantly stir your fudge while it's cooking, so as to not scorch the bottom. This breaks down the sugar as well."

What about the always popular electric vs. gas debate? While she doesn't choose a side, she noted her own experience is with electric. "My mother always cooked her fudge over electric. Her secret was to place a wire hanger between the pan and burner. This also helps with scorching."
Trending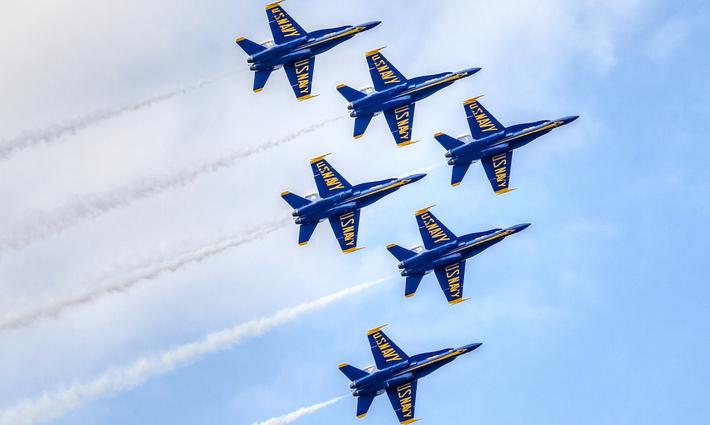 The Wind Beneath the Blue Angels' Wings
Crowds gather along Grand Traverse Bay to gaze into the sky for the biggest beach bash of the year. A voice shouts, &ldquo...
Read More >>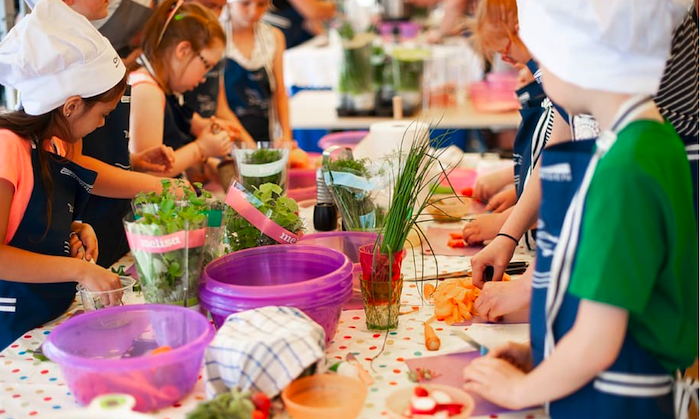 Creative Solutions to Food Insecurity
Food insecurity remains an ongoing concern in Michigan, with the nonprofit Feeding America reporting that in our state, 1 ...
Read More >>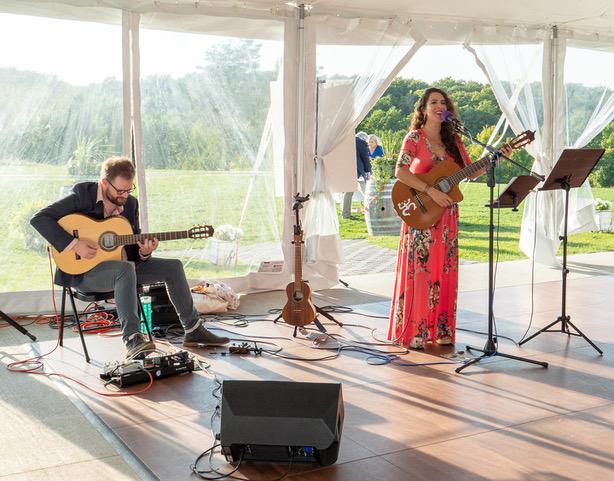 In Gratitude
"In Gratitude," a free community concert, will be held at 7:30pm on June 30 to thank the many donors and suppo...
Read More >>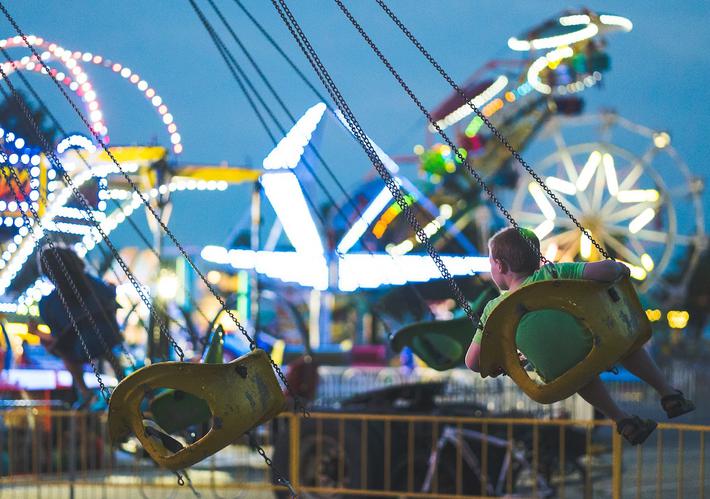 Forest + Festival = Fun
For more than 80 years, folks in Manistee County have been celebrating the Manistee National Forest Festival. This year, t...
Read More >>
↑