Fun at Subzero
How to get out when you must stay in
Not a fan of freezing weather? Does the idea of hopping on skis, skates, or snowshoes make you shrink back into your triple layer of sweaters and woolly socks? Time to think outside the flat screen. Here are 15 indoor pursuits to get you off your couch and help you while away the winter.
CLASS UP YOUR COOKING
Fustini's Oils and Vinegars offers cooking classes that are purposefully "dynamic and evolving," so you'll always have something new and fresh to choose from. Try a techniques class to master a particular component like reductions, desserts, or grilling; watch a fun demonstration class featuring one of Fustini's chefs; or take it up a notch by participating in an interactive class, where you'll don an apron and cook right alongside the chef.

Kick It At: Fustini's offers locations in Petoskey, Boyne City, and Traverse City, fustinis.com or (231) 944-1145.
SOLVE QUESTIONS AT QUARKMINE
If you prefer your indoor activities on the brainy side, spend some time at Quarkmine. Initially launched as a school-based STEM center, the expanded Quarkmine offers 4,000 feet of maker space in Logan's Landing dedicated to computer programming, gaming, experimenting, and tinkering for all ages. You can check out some of their special events, book a class, or simply go hang out with other like-minded folks and Quarkmine's staff of technology enthusiasts.
Kick It At: Quarkmine Space, 2074 W. South Airport Road, Traverse City, quarkmine.com or (231) 421-1987.
VIRTUALLY VISIT EGYPT
See the spectacle of the pharaoh's state chariot! View royal Egyptian jewels! … all without leaving the comfort of your computer, or having to get anywhere near a camel. Arriving in Traverse City from the International Museums Institute starting January 21 (through May 6) is Tutankhamun: Wonderful Things from the Pharaoh's Tomb, an exhibition at the Dennos set to feature over 100 replicas of the pharaoh's possessions and other Egyptian artifacts.

Kick It At: The Dennos Museum Center, 1701 E. Front Street, Traverse City, dennosmuseum.org or (231) 995-1055.
PLAY PEBBLE BEACH
With two dedicated PGA professionals and 4,500 square feet of space, you can continue your golf game all winter long in the indoor golf area at the Traverse City Golf Center. Snag a winter range membership, or join one of the winter leagues to keep your golfing skills sharp. The indoor facility includes a full golf indoor simulator to analyze your swing, plus 53 different indoor golf "courses" that can take up to four players through nine holes at famous courses around the world.
Kick It At: The Traverse City Golf Center, 6270 Secor Rd., Traverse City, tcgolfcenter.com or (231) 947-1185
KEEP AN EYE ON THE SKY
Enjoy the winter night sky from indoors at one of northern Michigan's observatories, where you can view the rings of Saturn, the craters of the moon, and more through a professional telescope, with friendly folks on hand to help you interpret exactly what you're seeing. Catch a special program at the Headlands Dark Sky Park near Mackinaw City in their new indoor facility, or enjoy one of the public viewing nights at Rogers Observatory in Traverse City.

Kick It At: Headlands International Dark Sky Park, 15675 Headlands Rd., Mackinaw City, midarkskypark.org or (231) 348-1713; Rogers Observatory, 1753 Birmley Rd., Traverse City, nmc.edu or (231) 946-1787.
JUST KEEP SWIMMING
If you've ever wanted to pretend you're in training for the 2020 Olympics, the Otsego County Sportsplex is your perfect indoor escape. Whether you enjoy lap swimming, want to try an AquaFit water fitness class, are actually in training for a real-life sporting event, or just want somewhere warm to splash around and forget about the cold temperatures, the Sportsplex's Olympic-sized swimming pool is ready for action.
Kick It At: The Otsego County Sportsplex, 1250 Gornick Ave., Gaylord, ocsportsplex.com or (989) 731-3546.

RECAPTURE THE PAST
Ah, olden times, when Coca-Cola was served up in glass bottles, and every town had a soda fountain worthy of Andy Griffith. Relive those days (or experience what they might've been like for the first time) at The Bottle-Cap Museum, where you'll get to check out a whopping 10,000 pieces of Coca-Cola memorabilia, including a working 1950s soda fountain. Cap off your trip with a Coke, a smile, and a stop at the attached Dawson and Stevens '50s Diner.
Kick It At: The Bottle-Cap Museum at Dawson and Stevens Classic '50s Diner, 231 Michigan Ave., Grayling, facebook.com/dawsonandstevensclassic50sdiner or (989) 348-2111.
IT'S EASY BEING CHEESY
One of the activities on our list has you indulging in some chef skills. But another great indoor indulgence is simply food itself, and what better comforting winter food than cheese? Head inside for a cheese tasting at one of northern Michigan's cheese emporiums, and you'll leave not only feeling happy and full, but also with a whole new wealth of cheesy knowledge that you can apply to future winter meals and snacks.
Kick It At: Leelanau Cheese 10844 Revold Rd., Suttons Bay, leelanaucheese.com or (231) 271-2600; Petoskey Cheese, 437 E. Mitchell St. Petoskey, petoskeycheese.com or (231) 753 2805; The Cheese Lady, 600 W. Front St., Traverse City, thecheeselady.net or (231) 421-9600.
SKATE IN PLACE
Most hockey players probably have at least a little bit of love for the ice. But even the hardiest of goalies and defensemen might object to honing their skills in the middle of a blizzard or a sub-zero cold snap. The solution? Perfect Edge, where you can use their super cool (literally) indoor "endless ice hockey treadmill" to work on your technique and stride while skating in place; then practice your puck work with Perfect Edge's in-house rapid shot, where you can track your speed and accuracy.
Kick It At: Perfect Edge 1784 S. Garfield Ave., Traverse City, perfectedgetc.com or (231) 237-4443.

APPRECIATE A NEW ART FORM
Throw a clay pot, sketch a still life, sew yourself a brand new shirt or write your memoir — all these possibilities and more are available through the Crooked Tree Arts Centers' special ongoing schedule of creative arts classes and workshops. Let those winter storms bluster away outside! You won't notice — you'll be too busy indoors, learning a new art form or expanding your existing talents. Mix and Make Craft Nights even let you combine several art mediums while you chat with friends and enjoy snacks and drinks.
Kick It At: The Crooked Tree Arts Centers, crookedtree.org, 461 E. Mitchell St., Petoskey (231) 347-4337 and 322 Sixth St. Traverse City (231) 941-9488.
BOWL-O-RAMA!
Sometimes it's fun to go old-school and head to the bowling alley, whether you've got some actual tenpin skills, or you just like tiptoeing down the run like Fred Flintstone on league night. Make your bowling night extra fun by bringing along some friends and organizing into a couple of competing teams — you can even get customized bowling shirts with your names embroidered right on 'em, and you'll all be at the height of retro fashion.
Kick It At: Lucky Jack's, 1705 Garfield Ave., Traverse City, luckyjacks.com or (231) 947-2610; Northern Lights Recreation, 8865 M-119 Petoskey, northernlightsrec.com or (231) 347-3100; Gaylord Bowling Center, 1200 Gornick Ave., Gaylord, bowlgaylord.com or (989) 732-3574; and The Pines Bowling Center, 5992 Michigan 55, Cadillac, thepinessbbc.com or (231) 775-7752.

DIG INTO YOUR ROOTS
Are you related to one of our past presidents? Perhaps an artist or celebrity? Or a daring historical figure? Delving back into your ancestry can be a fascinating pastime, but one that's often complicated by not knowing where to start. The Harbor Springs History Museum offers the tools you'll need to do just that — a knowledgeable staff and access to Ancestry.com to help you research your genealogy. A special evening genealogy session will even be held at the museum on Tuesday, January 30 (5–7pm.)
Kick It At: The Harbor Springs History Museum, 349 E. Main St., Harbor Springs, harborspringshistory.org or (231) 526-9771.
Trending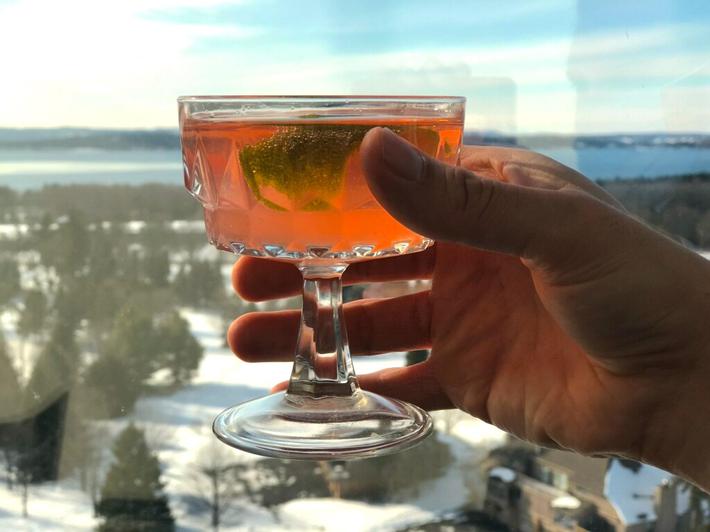 Tiny Pink Bubbles
Hey, ladies, do we have the pink drink for you: Aerie's Tiny Pink Bubbles. With a taste and body as delicious as its...
Read More >>
The Power of Our Example
Every new president faces a daunting array of problems, but 2021 will go down in the history books: Our country is under s...
Read More >>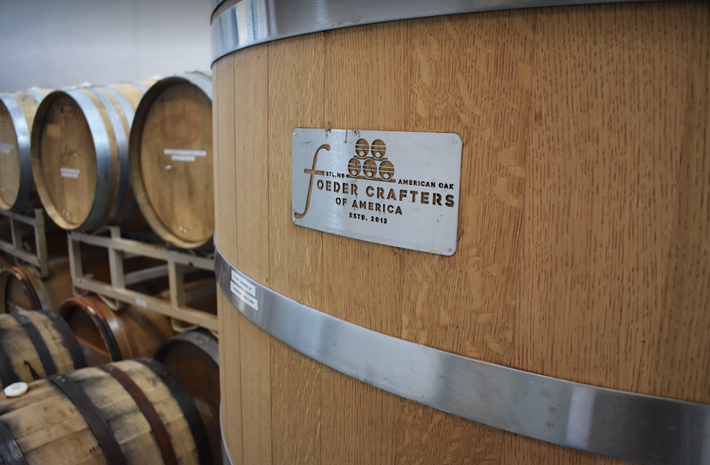 Getting Wild with the Foeder
Drinkers with a discerning eye may have noticed a couple interesting-looking wooden containers in the back of Traverse Cit...
Read More >>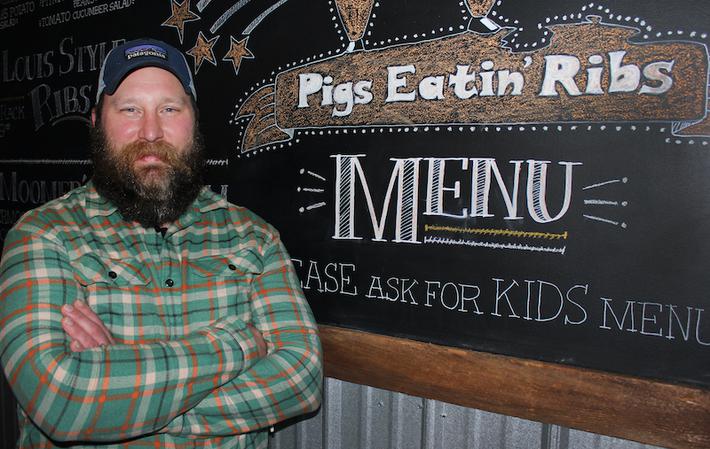 Charlevoix's Pigs Eatin' Ribs
By 2008, Charlevoix Chef Adam Kline had seen and tasted enough. The Northern Michigan food scene had stagnated, he said, i...
Read More >>
↑