Gaylord's Farm Fest Returns
Farm fresh music, ready for harvest
Farm Fest, the music event that happens every August, is likely the only concert that bills itself as a "Moooosical Magical Happening." And probably the only one where you might also see cows.
But grazing fellow concert goers aside, there's good reason 2,000 folk music fans are drawn to what they call "Stacy Jo's Farm," just east of Gaylord, each summer: The ambiance and acoustics from a mainstage built at the bottom of a wooded natural amphitheater makes for an unforgettably intimate Up North music experience.
If folk's your bag, pack one; this multi-day fest offers an immersive opportunity to eat, sleep, and breathe music as you enjoy a full crop of local and regional folk-based performers — traditional bluegrass and country acts as well as those bringing reggae and rock to the pasture.

COUNTRY CLUB
Many of Farm Fest's performers return year after year, which adds a friendly, clubby feel to the event. Familiar to Farm Fest goers will be The Blue Water Ramblers, classic harmonizers led by Banjo-Jim Foerch, who sing of times long past and stories of farmers, lumberjacks, and pioneers. The group also will lead a traditional dance at Farm Fest, with Banjo-Jim making the calls and teaching newbies how to participate.
Also back on the roster are Dr. Goodhart's Home Remedy, an old-timey outfit crooning classic country sounds; roots rocker Drew Nelson with more of his Americana originals; E Minor with jazz and blues-infused folk; Earthwork Music Collective favorite May Erlewine with her reliable folk and from-the-heart soulful swing; Gaylord's Jake Allen (from The Cookies) with his popular rock tunes; and local solo artist Kirby with music for kids and adults.
DOWN ON THE FARM
Further into Farm Fest weekend, you'll be treated to some sounds newer to the festival, too. Alex Mendenall (pictured above) is at the fest this year promoting his 2016 full-length album Into the Hinterland; his mix of soul-folk with interesting foot percussion arrangements is a must-listen. Monte Pride is a new Michigan-based import with sounds reminiscent of Nick Drake, darkened melodies and careful guitar riffs. Grand Rapids indie folk band Watching for Foxes' unique sound and impressive harmonies is another to listed for. Also appearing this year are the bluegrass-based variety band Full Cord; groove-rockers The Honorable Spirits; and Marsh-Mellow Entertainment import Jack and the Bear, the industrial-rock band from lower Michigan that's drumming up plenty of interest for its Randy Newman-meets-Bruce Springsteen hybrid sound.
THE PICKIN' SHED
While everything you'll see on the main stage is well worth your time, there are a lot of other activities at Farm Fest that are equally worth the price of admission — among them, the popular Parkin' Lot Pickin' event that brings together skilled and amateur strings players for informal jam sessions. If you're after some strong percussion, hit up the Drum Kiva to get your fill of beats, the dance pavilion to appeal to your feet, or the Second Stage's open mic show, where you'll get an early peek at the next wave of potential Farm Fest headliners.

PASTURES OF PLENTY
In between all of that music, you'll need sustenance, which you'll find at the on-site Feedbag Café, which skews toward well-seasoned, complex vegetarian fare and encourages "BYOD," or bring your own dishes, to help limit the use of throw-away paper and plastic plates. (A dish-washing station sits behind the dining area for your convenience. After eating, stroll through the shaded vendors' village to find some artwork, crafts, earth-inspired clothing, jewelry, or another souvenir of your time spent at Farm Fest.
If You Go
The 2017 Farm Fest takes place August 10–13 at Stacy Jo's Farm, 20 miles east of Gaylord. Festival grounds open Thursday at noon and close Monday morning; on-site camping is available. Weekend passes, which include camping, are $80 per person in advance, $95 at the gate. Daily passes are $30 per person. Visit the festival's official website at farm-fest.com or call (989) 619-3333 for ticket information, a complete schedule, and detailed directions.
Trending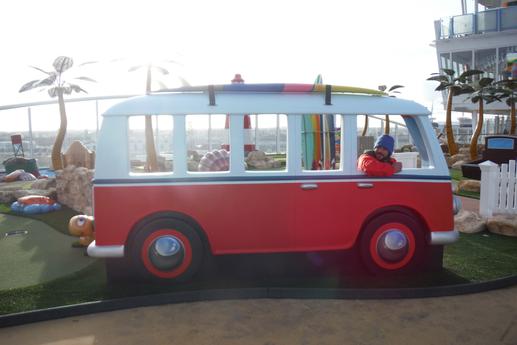 Not just a job but an adventure
No matter the work, fulfillment is about the enjoyment, the challenge, and the satisfaction of a job done well. That&rsquo...
Read More >>
Are You a COVID Snob?
It can be satisfying to judge other people. It gives us a sense of control. We don't feel so helpless when w...
Read More >>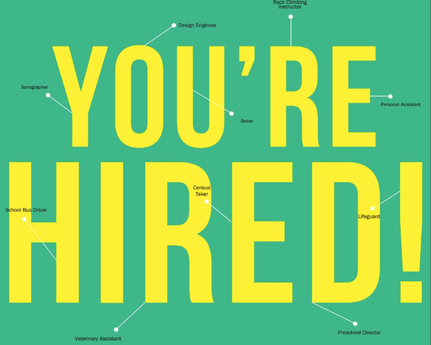 Jobs Across the Region
HagertyTraverse CityArt Director and ManagerHagerty, the leading provider of classic car insurance, valuation tools, and r...
Read More >>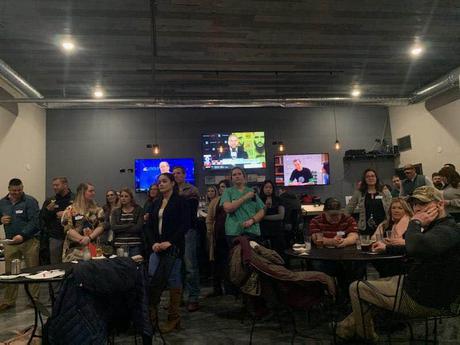 Building Bonds and Climbing the Ladder — Even When the World is Closed
No matter the field, career growth is challenging. For younger professionals without the benefit of decades of exp...
Read More >>
↑