Gear Up for Running Season in Gaylord
Coming soon, Northern Express will be sharing the 2022 race calendar full of running, biking, and paddling races across northern Michigan. (Reminder: If you're a race organizer, be sure to drop us a line about your race at events[at]traverseticker[dot]com.) If you're prepping for the summer running season, stretch your legs in Gaylord's 4.5 on the 45th race on Saturday, May 21. The 4.5-mile run ($25 registration; $30 after May 19) is a perfect warm-up. The course starts in downtown Gaylord, heads north on the Iron Belle trail, then returns to town where local businesses like Snowbelt Brewery will help you celebrate the finish. There's also a 2-mile run for those who want a shorter distance ($20 registration; $25 after May 19). The races start at 9am and 9:10am respectively, so you can get your workout in early and then enjoy the day in Gaylord. Get all the details and register at runsignup.com/Race/MI/Gaylord/45onthe45th.
Trending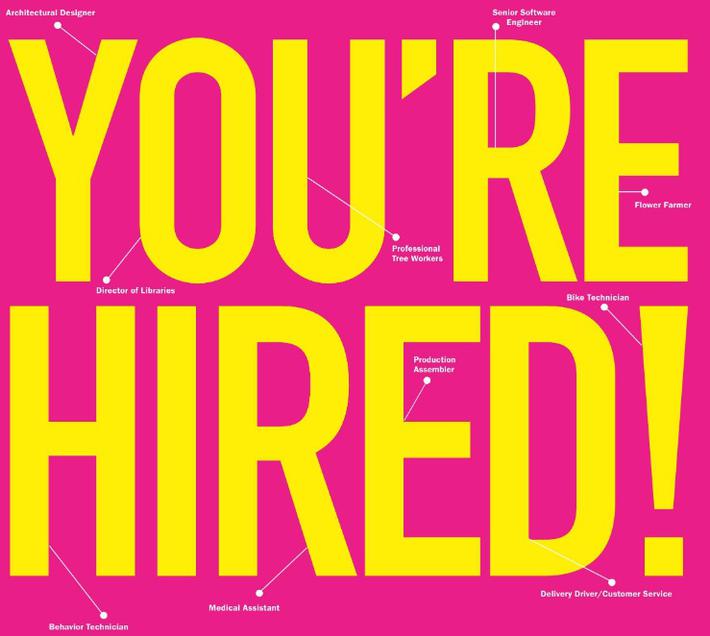 Now Hiring! Up North Jobs
Welcome to our Spring 2022 "Now Hiring" section sponsored by Hagerty! Here you'll find mo...
Read More >>
Get Your Tires Dirty
Get outside for the Northern Michigan Mountain Bike Association Trail Day on Saturday, May 21, from 10am-2pm at the Vasa S...
Read More >>
Hope Springs
After weeks of wet, gray, and chilly "pseudo-spring," we are finally starting to see the real thing. May sunli...
Read More >>
Should Have Seen It Coming
Pro-choice advocates should have seen it coming; Roe v. Wade has been a goner since Donald Trump nominated three Supreme C...
Read More >>
↑