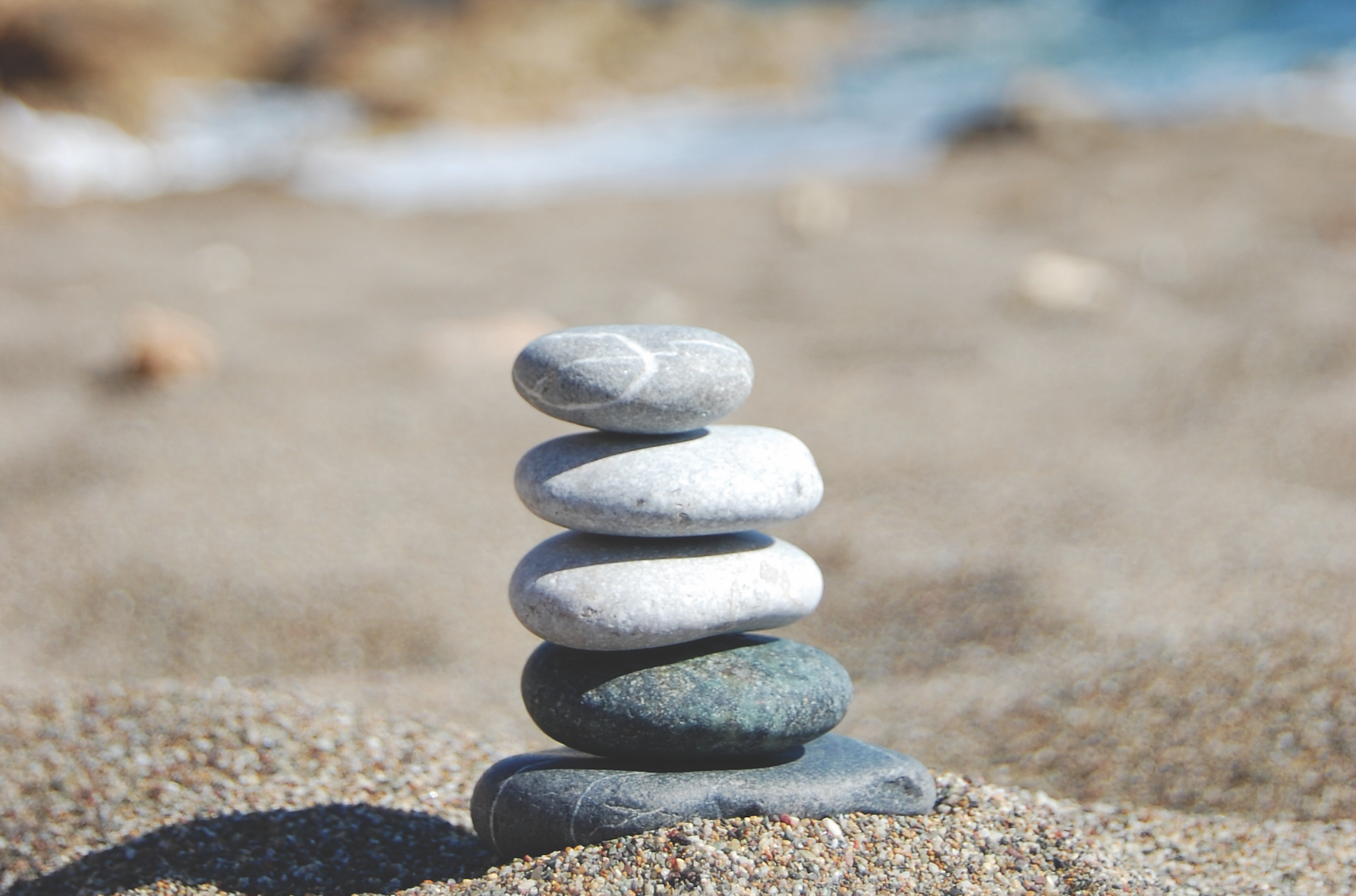 Time for Some Zen
Twelve ways to ease your mind this month.
It's a hurry-up, super-stressful world out there. Pick your poison: politics, coronavirus, the opioid epidemic. Rapidly shifting technology, a sputtering economy, security, pollution, even the sorry state of Michigan's professional sports teams. What to do?

Relax. And breathe. Across the region a number of different methodologies are available to help you put your mind and body in a better, less frantic and stressed place. Which to choose? Don't worry — just pick one, and trust that trying something is always better than trying nothing.
Regenerate from the Inside Out
Petoskey
Dr. Lisa Fortin's ReYouvenate isn't your usual Western medical practice. The MD has an extensive background in what she calls medical "detective work," piecing together warning signs of accelerated aging and working to help patients heal and slow the aging and degeneration process through advanced regenerative medicine approaches — facial rejuvenation, anti-aging treatments, stem cell therapy, and more.
"I focus on the cellular level," she said. Makes sense, because after earning her bachelor's degree in biotechnology, she spent a year working in neurosurgery research at Henry Ford Hospital in Detroit before entering medical school.

She believes it is vitally important to listen to the body and then treat the cause of whatever malady someone is suffering from, rather than simply the symptoms. "If you have knee pain, it's not a Tylenol deficiency," she said.
Healing is programmed into our cells, she argues. Outside factors, such as an unhealthy diet or environment, can cause the cells to work harder than they have to. Everything from arthritis to anxiety can cause people's biological age to be far different than their chronological age. As an example, she points to herself.

During her residency she was married and had three children, then during a fellowship at Harvard, was pregnant again. By the time she entered practice she was suffering from chronic fatigue, stress, had a rash on her face, and discovered she was suffering from numerous food allergies, from turmeric to meat to green grapes. "My defenses had broken down. I had sciatica, brain fog," she said. She was 38, but after looking at various markers, found her biological age was 59. "That was a huge red flag for me. I had to change."
She decided to start her own practice where she could offer her knowledge to others. That includes making changes like decreasing the use of sugar, which she calls "Public Enemy No. 1"; meditating, and ingesting anti-inflammatories like cinnamon and turmeric. "It's very good for most people; just not me," she explained. She said initial consults last about an hour, while follow-up sessions can last from 20 minutes to two hours.
Walk the Labyrinth
Traverse City
Marty and Debi Kermeen offer another route to wellness. The owners of the Chicago-based Labyrinths in Stone installed the new labyrinth at the Village at Grand Traverse Commons last fall. "Walking a labyrinth is spiritual," said Debi.
Labyrinth walking is an ancient practice used by many different faiths for spiritual centering, contemplation, and prayer. Labyrinths are not mazes; they do no have blind alleys or dead-ends. A labyrinth twists and turns but eventually leads through its one path to the center. Those entering the serpentine path of a labyrinth walk slowly to its terminus while quieting the mind, often focusing on a spiritual question or prayer.

The labyrinths the Kermeens make, including the one in Traverse City, in which they hand-laid about 13,000 pieces of colored stone, are intended to be both an artistic marvel and a path toward spiritual enlightenment, or at least quietude. "It's embraced by different cultures," said Marty. He noted that during construction, several people had written poems or personal messages on the bottoms of the bricks used to construct it. "It's already having an impact."

The official dedication for the stone labyrinth won't happen until May 3, but you can walk or roll the finished, wheelchair ready labyrinth now. Find it at the northern end of the Botanic Gardens property, located at 1490 Red Dr. in the Grand Traverse Commons.
Deprive Your Senses with a Saltwater Float
Traverse City
For total relaxation, there may be nothing better than a float session. At Solitude Float Spa in downtown Traverse City, adherents spend an hour weightlessly floating inside a large pod of magnesium-rich, detoxifying saltwater, while soft lights and gentle music (or complete silence and darkness; your choice), allow your muscles, mind, and nervous system an opportunity you simply can't find anywhere else (except maybe outer space?).

Owner Matt Davis said he experienced it for the first time last April. He was so impressed that within a year he opened the area's first such facility.
"I felt it was a good business and matched the demographic in Traverse City," he said, pointing to the region's emphasis on health and wellness, culture, and the increasing trend toward technology. Float spas embrace all three.
"It's about stress relief and mindfulness. When you're floating, you get a heightened sense of your body without distractions," he said. Numerous college and professional sports teams, as well as the Navy Seals, use flotation therapy to reduce inflammation and recover from injury.

It's also touted as a means toward improving learning. "The military uses float therapy," said Davis, noting it's been reported that the time for learning a language can be reduced from six months to six weeks for people following a float therapy regimen. Another group finding success with the lack of stimulation are veterans struggling with PTSD.

Megan Ward said she started using float therapy after a friend recommended it. "A friend had done it and talked about the benefits," she said. For her, those benefits have been both mental and physical. "It helps me relax. I also lift weights, and it's been beneficial for my body, helps me recover faster," she said. Ward said she's been floating nearly weekly since the facility opened.
Meditation, Part One
Petoskey
Roger Gietzen of Petoskey said meditation has been an important self-care practice of his for over a decade. It was when he attended a group meditation event in Casper, Wyoming, that he began to consider offering such a program in his hometown. "I could see it was really valuable, especially for beginners or those who need a little push to keep up the practice," he said.
A neurologist at McLaren Northern Michigan, he saw some fellow staffers had an interest in learning about meditation, both for themselves and for their patients. So he started the Open Heart Meditation Group, which meets Sundays from 1pm to 2pm at the Carnegie building (the old Petoskey public library). He encourages those interested in it to check the Facebook page beforehand in case there is a schedule change.

"We have a diverse group of men and women of different ages. About half are repeat visitors and half are newcomers," he said. Many attendees are doing it for the first time, while others are have been meditating for years. Instructions are provided for beginners.

"The goal is for everyone to feel as equals. If you are a little nervous … then this is the best time to join."
Meditation, Part Two
Meditation and kombucha? Why not? Beginning April 7, Cultured Kombucha Co. in Traverse City is hosting a free Community Meditation Meet Up the first Tuesday of each month. Kombucha is a fizzy, fermented sweetened tea that is created by live cultures of bacteria and yeast and is touted for its nutritional aspects, providing and promoting probiotics, vitamins, amino acids, enzymes, and antioxidants.

Owner and founder Courtney Lorenz is a meditation facilitator and will partner with other local experts throughout the year. "Meditation is a personal passion that I'm excited to share with the community. Meditation is free, easy and accessible to everyone," she said.

Each class will highlight a different method of meditation and its mental and physical benefits. Both novices and meditation veterans are invited to learn more about the diverse styles and their unique advantages. Each month features a new method, such as Mindfulness, Active Movement Meditation, Kundalini, Reiki and more.

There's no need to be experienced; the basics will be touched on at each class. Each will run from 6pm to 7pm. The taproom is located at 3842 Jupiter Crescent Dr., in Traverse City. Pre-registration is recommended, though not required. go to www.drinkcultured.com and click on events.
Drain Pain, Steep in Wellness
If you're more into tea than its fizzy relative, you're in luck. At Light of Day on M-72 west of Traverse City, owner and RN Angela Macke offers Tea Wellness Classes. "The classes are for people who are sick of being sick and who are ready to take full responsibility for their own health," said Macke.
She teaches a modification of the Healing Touch modality's "pain drain," which originated from ancient Shamanic techniques. Participants learn to identify energy leaks in their bodies caused by traumas, which can contribute to illness. The wellness workshop runs from 9am to 11:30am or 2pm to 4:30pm and also includes a tea tasting in one of the farm's yurt classrooms and a guided tour of the farm by Macke, with demonstrations of tea harvesting, tea processing, and blending methods in the hoop houses.

"I used to do so many private consultations to teach holistic health, but in the interest of time and driven by the intention to help satisfy the growing waiting list for appointments, I began offering the content as a class," she said. The classes are offered in the two yurts on property which were built to create sacred space for ceremony. "The round, womb-like space is so warm and welcoming," she said. Cost is $100 per person. (231) 228-7234, or click on Events at lightofdayorganics.com
Bonus: Light of Day Organic Tea Farm is opening a retail store in downtown Traverse City this fall. That will allow Macke and crew to concentrate on the agricultural activities at the farm on M-72, including rebuilding two large fallen hoop houses to re-plant over 3,000 more tea seedlings, building fences and barns, and growing produce for the local businesses it supplies, such as Press on Juice, Right Brain Brewery, Mawby sparkling wines, Grocer's Daughter chocolates, and Short's Brewing Company.
Release Your Meridians
Traverse City
Janeen Wenglikowski offers a number of treatments at Soul Expression, including massage, myofascial release, emotion code, craniosacral therapy and reiki. While all are useful on their own, she said combining them offers greater results.
"Trapped emotions show up in different ways: emotional distress, physical distress, spiritually," she said of emotion code. She utilizes a magnet running along the body's meridians to release them. Wenglikowski said she can work with clients in her Traverse City studio or even over the phone.

The myofascial release uses very slow, gentle and sustained pressure to offer relief to the fascia, or connective tissue to the body. As opposed to the emotion code, it is a hands-on therapy. She said physical trauma, emotional trauma, inflammation, or scarring can negatively impact the body, restricting motion and causing tension. This can result in symptoms including pain, headaches or restricted range of motion. Applying gentle, sustained pressure can eliminate pain and restore range of motion.

Craniosacral therapy is a healing technique that relies on gentle touch to diagnose and/or treat maladies. Practitioners lightly holding of the skull and sacrum and use gentle manipulations. Reiki is a Japanese technique for stress reduction and relaxation that also reduces pain and promotes healing. It has been around for thousands of years, and involves placing the hands lightly on or over specific areas of the head, limbs, and torso using different hand shapes to enable energy to flow between the client and the practitioner. "An hour massage followed up with reiki takes it to the next level," said Wenglikowski.
Healing Designed for Your Dosha
Harbor Springs/Petoskey
Ashley Valot offers yoga, reiki, and Ayurveda at various locations in Harbor Springs and Petoskey. Ayurveda is one of the world's oldest holistic healing systems, developed more than 3,000 years ago in India. Three life forces or energies, called doshas, control how your body works: Vata dosha (space and air), Pitta dosha (fire and water) and Kapha dosha (water and earth). Ayurvedic practitioners create a treatment plan specifically designed for you, taking into account your unique physical and emotional makeup, your primary life force, and the balance between all three of these elements. The goal of treatment is to cleanse your body of undigested food, which can stay in your body and lead to illness.
PHAT Dad Yoga
Manistee
The Yoga Fitness Center in Manistee not only offers a men-only yoga class but also what it calls PHAT Dad yoga — and what we consider the best idea for incentivizing yoga-shy guys (parents of kids or dogs; they're not picky) to step up and sweat. The men-only class is a 45-minute bit built to help guys gain flexibility, relieve pain, and grunt, groan and moan without fear of offending their (typically more flexible) female counterparts. Camaraderie and bonding are encouraged and easy in this laid-back space. For those dudes who want to go deeper, there's PHAT Dad, a 75-minute basic yoga class in which PHAT stands for "Pretty Hot and Tempting." We heard the class is especially so if instructor Tom Stavrou brings a cooler full of beer for post-class refreshment, something in no way encouraged or endorsed by the yoga studio, of course. 358 River St. Suite B, Manistee. (231) 398-9620
Weave Your Way to Peace
Tustin
At the Kettunen Center in Tustin, fiber fanatics can connect with fiber, nature, others and themselves at the Spirit Spin in October. It's a weekend of unique natural fiber workshops, creativity and mindfulness sessions, and outdoor experiences. It offers weaving, dyeing, yoga, eco-printing and more. Go to SpiritSpin.net.
Practice Practicing
Traverse City
The Health and Wellness Suite Meditation Room at the Cowell Family Cancer Center at Munson Medical Center offers multiple options for promoting emotional and spiritual health and it provides space for quiet or active meditation — for cancer patients, caregivers, and the community. Free walk-in classes are available weekly, including Meditation and Music, Art and Meditation, and Mindfulness Practice. 217 S. Madison St. (231) 392-8400.
Trending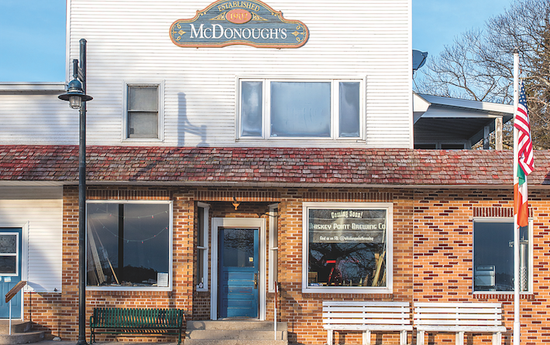 Welcome to Michigan's Most Remote Brewery
After years of planning and honing his beer-making skills, this spring, Patrick McGinnity plans to open Beaver Island&rsqu...
Read More >>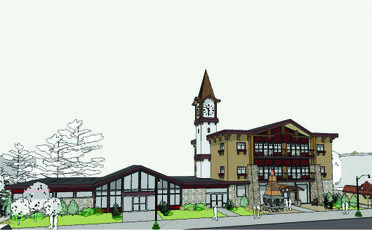 Gaylord: A boomtown Up North
Gaylord native Gary Scott had moved to Indiana, where he and some partners started a business to invest in distressed prop...
Read More >>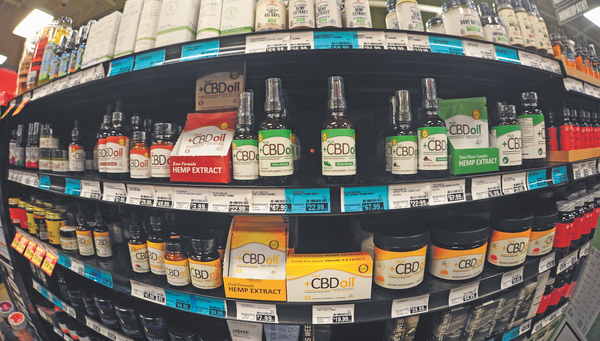 CBD Laws: Dazed and Confused
The sign outside of Family Video in Kalkaska lets drivers know the store has more than just movies. The sign reads: &...
Read More >>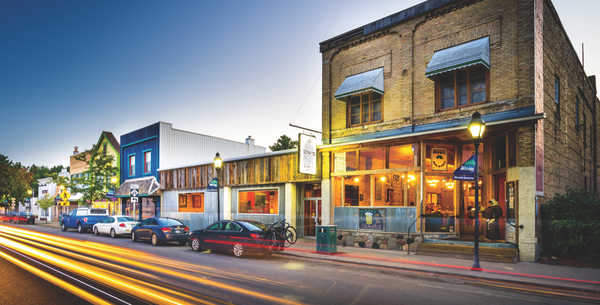 Small Up North Towns on the Rise
Spotlight on Bellaire (pictured)Seems Traverse City isn't the only place in the region making those "Best...
Read More >>
↑