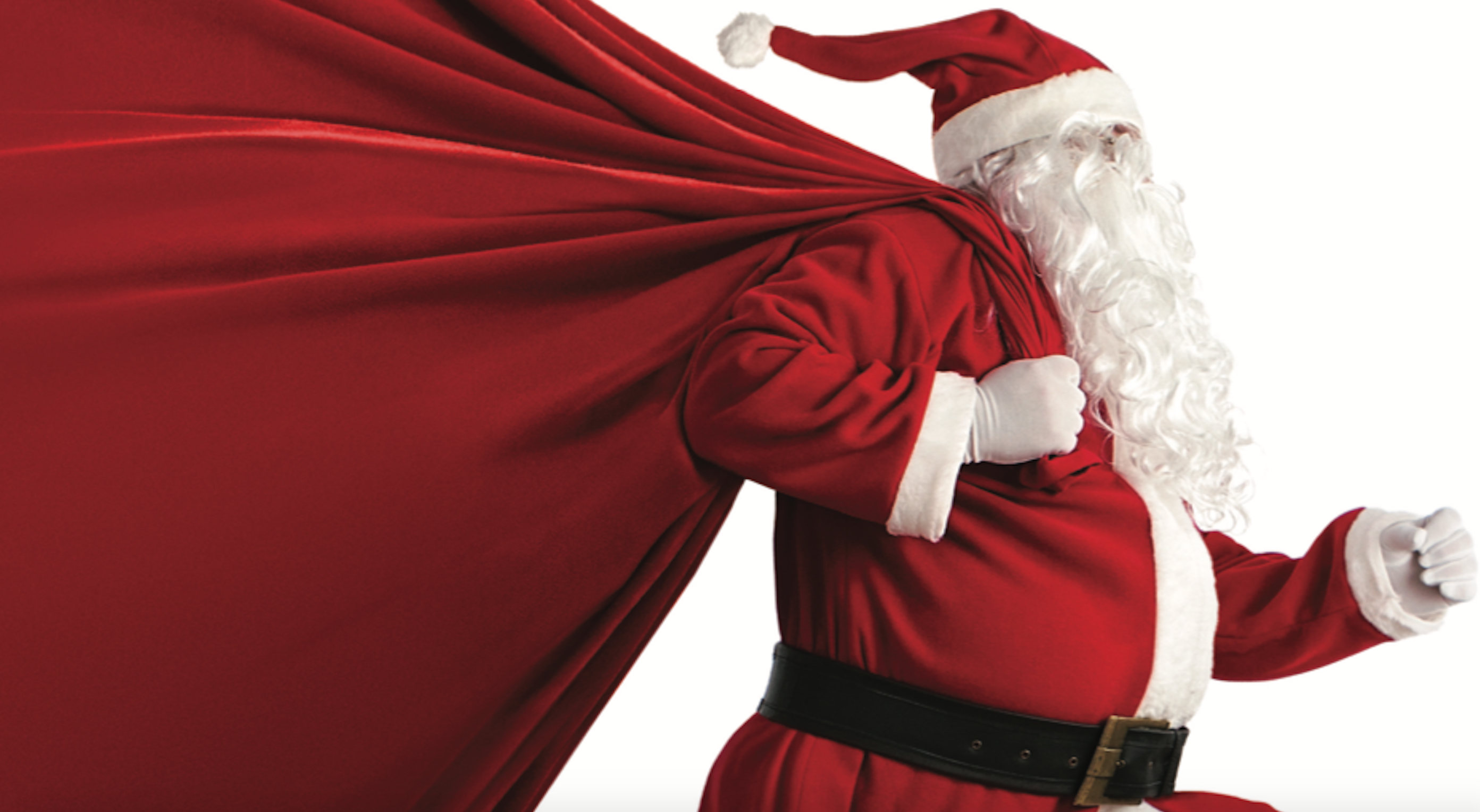 Your 2020 Holiday Gift Guide is Here!
Gifts for Her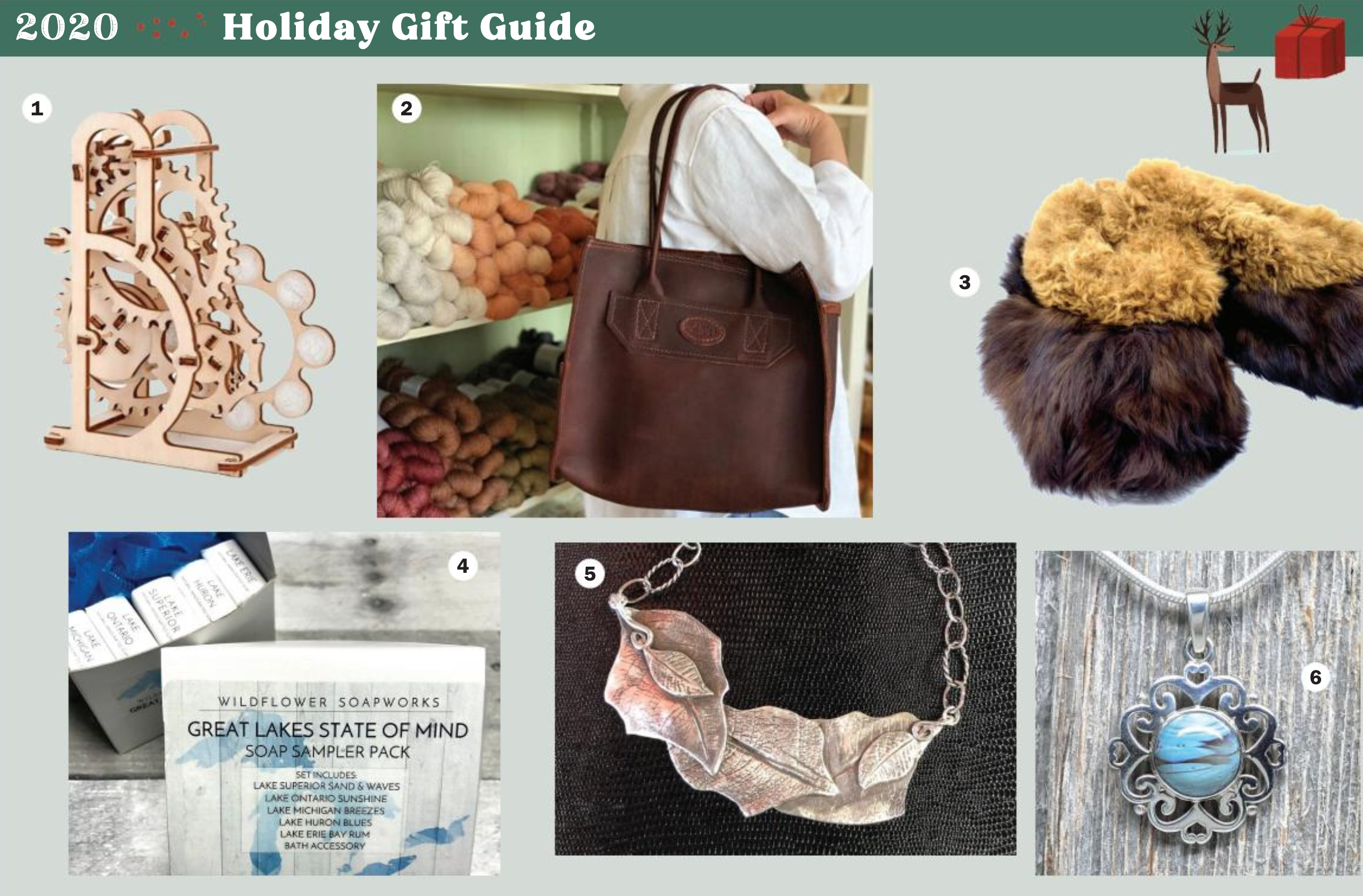 1. Ugear Dynameter
Chances are good the puzzle-lover on your list has completed dozens of one-dimensional challenges in lo, these many socially distanced months of 2020. In honor of the coming new year, ship her a brain-bender she hasn't tackled. This all-natural wood 3D puzzle requires no glue or cutting (its 48 pieces come ready for assembly) but in an estimated two hours, she'll have created a tabletop gear that transforms air pressure into motion. More and less complex sets, each targeted for age 14+, are ready for shipping. Dynameter, $24.98, at the The Katydid in Petoskey. (231) 758-1030, www.thekatydid.com
2. Leelanau Trading Co. Medium Leather Tote
You can take the lady out of Leelanau, but you can't ever take Leelanau out of the lady. Handcrafted in northern Michigan, using only top-grain leather, the Leelanau Trading Co. leather tote expertly combines simple and sumptuous. A go-to for travel-lovers, this sturdy satchel holds all your essentials, from beach supplies to knitting needles. Tested for up to two lifetimes of use, this tote is the gift that keeps on giving! $256 at Wool & Honey in Cedar. (231) 228-2800, woolandhoney.com
3. Reversible Fur Slippers
The gift wrap for these slippers ought to come with a warning: Once a gal puts them on, they're probably not coming off until summer. Sumptuous, guilt-free alpaca fur (yes, it's a thing) from cuff to toe, these togs are artfully crafted to be reversible, so she can decide if she wants to cuddle up like a bear or walk on a cloud. $99, Crystal Lake Alpaca Farm and Boutique in Frankfort. www.crystallakealpacaboutique.com
4. Great Lakes State of Mind Soap Sample Pack
Since we won't see the sun for another several months, why not bring a little summer to your favorite lady this winter? Including five handmade half-bars and one bath accessory, this Great Lakes-themed sampler set from the mindful makers at Wildflower Soapworks will keep her squeaky clean and walking on sunshine long after the snow melts! $25.00 at Wildflower Soapworks in Elk Rapids. (231) 264-8000, www.wildflowersoapworks.com
5. Artisan Village Art Class
Is the stay-at-home order stifling her creative energy? Ours, too. For a much-needed change of socially distanced-scene, give her the opportunity to try an art class at the Au Sable Artisan Village. Featuring expert-led workshops ranging from watercolor to wine-glass painting to an intro to precious metal clay (shown here), the Artisan Village has something for every age and ability level. $15.00–$75.00 (indicates currently listed classes; the schedule is frequently updated) at AuSable Artisan Village in Grayling. (989) 745-6096, www.artisanvillage.org
6. Leland Blue (Pioneer Swirl) Pendant
Sunbeams of Promise is positively teeming with accessories handmade in Frankfort. For the Northern native living here or afar, the Pioneer Swirl pendant, featuring a 10mm Leland Blue stone set in sterling silver is a surefire score that'll forever remind her of home. $99 at Sunbeams of Promise in Frankfort. www.sunbeamsofpromise.com
Trending
Pronouns 101
My first assignment in an online graduate-level class was to provide information about my background, including my pronoun...
Read More >>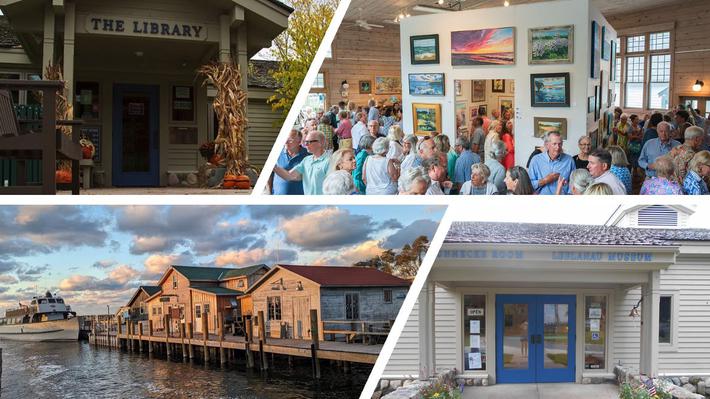 Collaboration Is the Name of the Game
How long does it take to create a cultural center? As few as three years, or as many as 170. Sometimes both. The organiza...
Read More >>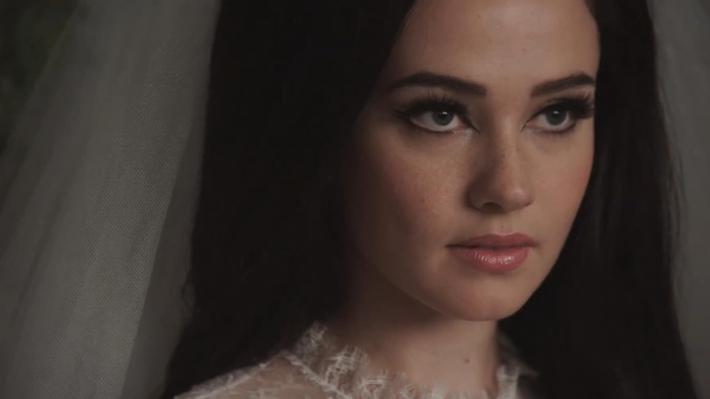 Film Review: Priscilla
While you will certainly be mesmerized by the haunting lead performance from newcomer Cailee Spaeny—and be impressed...
Read More >>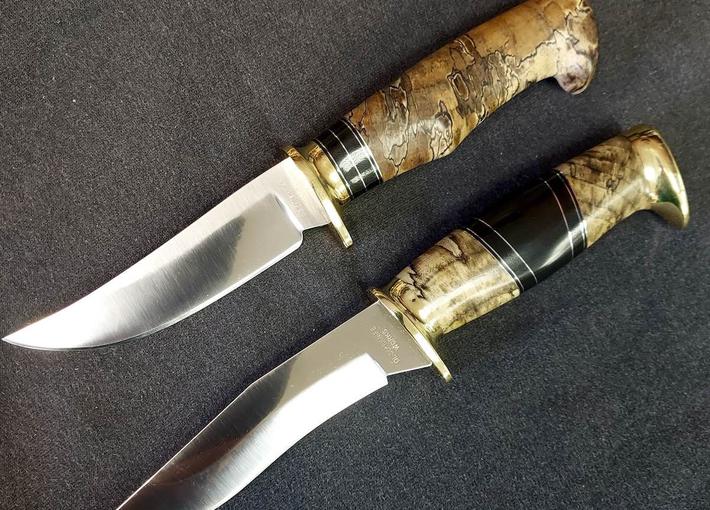 Bespoke Blades
What do you do with a battered ice skate, an old rubber puck, a cracked hockey stick, and a gob of tape? Pitch 'em, ...
Read More >>