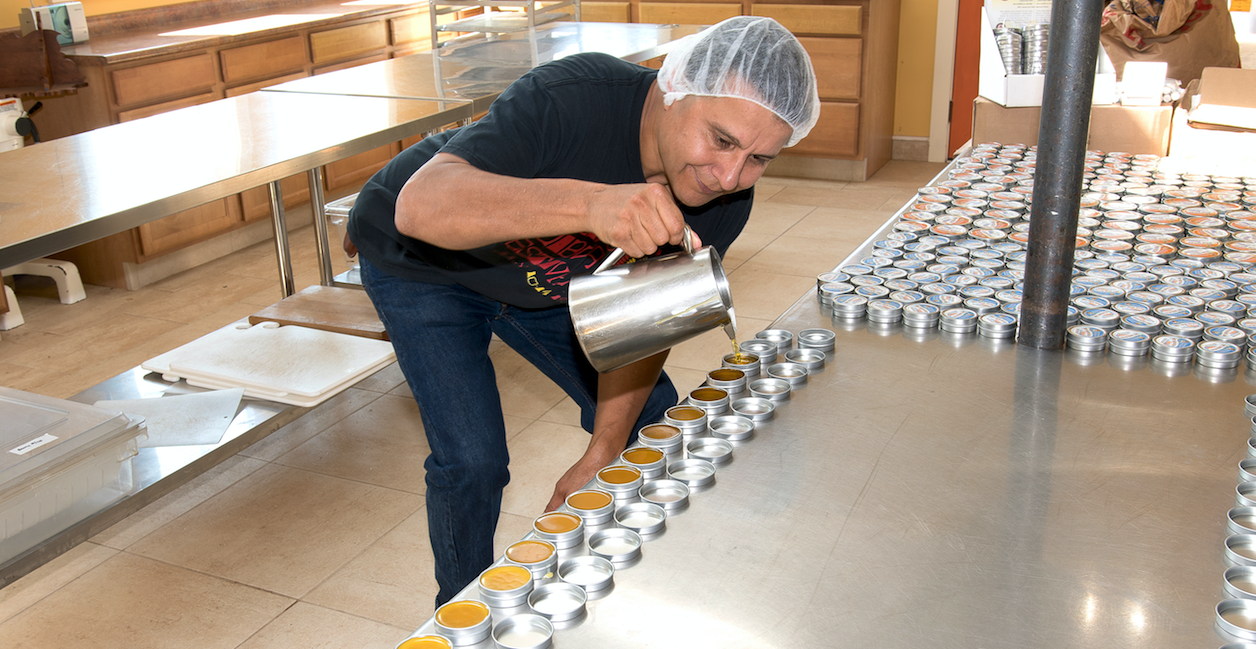 Gifts From the North Woods: How Nathan Wright Founded Herbal Lodge
He's most familiar with the crunch of twigs underfoot, the scents of pine and earth — and the elusive gifts that nature can bring. It's safe to say that Nathan Wright (pictured above) spends a lot of time in the woods.

"As a kid growing up in Rochester Hills, I was often out there by myself, learning how to not be afraid of it," he said. Bouncing between southern Michigan and the U.P. when his parents separated took Wright, then 13 years old, into another new forest ecosystem.

His interest in the wilderness continued when he joined the U.S. Marines later in life. After going through survival training at Camp Pendleton, he was sent on a Pacific Ocean tour of duty, where he added jungle training to his list of outdoor skills.
Throughout all of it, the biggest influential thread was his father, Mike Wright, a member of the Sault Tribe of Chippewa Indians and a well-regarded Native American activist.

"He's the one who got me into Native American medicines," Nathan Wright said. His father also introduced him to Native American medicine man Dan Pine Sr., who taught the younger Wright the ceremonial aspects of Native American culture.
"We'd go to Dan Sr.'s home in Garden River, Ontario, every week in the summer," Wright said. "That's where I first learned about using plants for things like coughs and using cedar tea for cleansing."
Wright also looked upon Pine as a mentor: "He also gave me a lot of guidance as I was becoming a teenager, and helped better my relationship with my father," Wright said. "I'd been around powwows my whole life, but had never gone this deep into the culture. Dan Sr. expanded my introduction to my ancestors."
After the Marines, Wright decided to pursue a career in information technology. He moved to Minneapolis, taking jobs with a webpage design company and later with NetRadio Networks; but he kept his plant passion to himself the whole time. "Back then, that kind of thing was looked down upon," he said. "People would've just asked what a grown man was doing playing around with plants."

When his father, who was still in the U.P., began having health issues, Wright packed up and headed home. "I was making a fifth of what I was in Minneapolis, but I wanted to be there for Dad," Wright said. The two Wrights, father and son, spent more time together, the elder teaching the younger about herbal plants and medicines.
Five years later, the elder Wright had passed away. But his influence had been well planted, and his son would soon find that it would grow in ways he never expected. In 2008, Wright met Monica Cady, another member of the Sault tribe, at a powwow. "Monica presented me with a jar of herbal salve she'd made, and I was intrigued by how well it worked on my own dry skin," Wright said. "I started wondering if herbal medicines would have helped my dad before he passed away."
The elder Wright, who had eczema but died from liver cancer, had been on a lot of pain medications, which Wright is convinced contributed to his death. "That is what inspired me to learn more about natural pain relief alternatives, and to offer them to everyone suffering pain," Wright said.
He and Cady started experimenting to create salves based on Native American medicine. The first product they settled on was Nojmuk dry skin relief topical salve, which was based on the first salve that Cady brought to Wright. Today, it includes 20 different ingredients. Nojimuk lip balms, also based on that salve, are available too. "We perfected that product and the process used to make it," Wright said.
Wright has also found a fast friendship with Dan Pine Jr., Dan Pine Sr.'s son, whom he didn't meet until later in both of their lives. The men got along right away as both friends and "plant people," as Wright put it.
"Dan Jr. always says that the medicines he makes for people come to him in his dreams," Wright said. "He and I started working together, harvesting whatever we could find. One day, Dan Jr. was trying to teach Wright how to find spikenard [plants], which would reveal its own lessons. Dan kept saying 'It's right there,' but I just couldn't see it. It took quite a while, but suddenly, I started seeing it everywhere — that's when I learned that medicinal plants only show themselves to you when you're ready to see them."

Today, Wright harvests directly from the forests of northern Michigan, always practicing sustainable harvesting methods. His daughter, Autumn Wright, assists with production. And they limit the products that Herbal Lodge makes. Right now, they're focusing on four. That might not sound like a lot — until you consider the magnitude of cultural history, research, and effort that go into each one. "We didn't want to start selling 30 or 40 products," Wright said. "We wanted to get known for just a few, and produce everything at very high quality. Every year we've increased how much we make, so I think we're doing okay."

In addition to the Nojmuk and Nojmuk lip balms, Herbal Lodge also offers Minagin, a natural, topical pain-relief salve based on a legendary Native American salve. "The main herbal ingredient for Minagin, balm of gilead buds, can't be sourced from most ingredient companies; we have to wild-harvest it," Wright said. "It's harvested from a tree, and it has to be a winter harvest, so it's hard, intense work. But the Michigan version of that ingredient is the very best."

Finally, there's the Chaga Thunder tea, which could merit an entire story all on its own. "Chaga used to be burned by Native Americans around here for its smell, for ceremonial purpose, and to ease headaches," Wright said. Chaga is a wild mushroom that Herbal Lodge harvests from mushrooms growing on white birch trees; it's said to have strong health benefits and is often referred to as a superfood, with high antimicrobial activity, antioxidants, and soothing properties. The flavor is earthy, faintly vanilla, and nutty, best sweetened with maple syrup.
Herbal Lodge's products have been getting quite a bit of attention. Wright is working on a book about Native American herbal medicines that he hopes to see out in 2019, and he'll be speaking at the Northern Michigan Small Farms Conference in January 2018.
"We are also currently working on a partnership with the largest distributed native American company," he said.
In the end, though, his business isn't about money. "I do make a living from this, but I find it more meaningful to focus on being passionate about the products and about helping our customers," he said.
The other bonus? Returning to the forests from which his inspiration first came. "'Wild harvesting' is something we really do — it's not just a marketing term," Wright said. "I can return to my childhood memories and passion by going into the woods, this time not to play, but to bring out some time-tested remedies to help everyone in need. We consider ourselves lucky and blessed to do what we do."
Herbal Lodge is based in Hessel, with a sales office in Petoskey. You can find Herbal Lodge products at Oryana in Traverse City, Indian Hills Gallery in Petoskey, the Good Hart General Store in Good Hart, and Cross in the Woods in Indian River.
Hot Deal
For Express Readers Only!
For a limited time, Wright is offering a coupon code for Northern Express readers who buy an Herbal Lodge product online at herballodge.com. Use the code express17 to save 20 percent on your first online purchase.

Photo courtesy of Ken and Debbie Van Every of Petoskey/Snippets of Time Photography.
Trending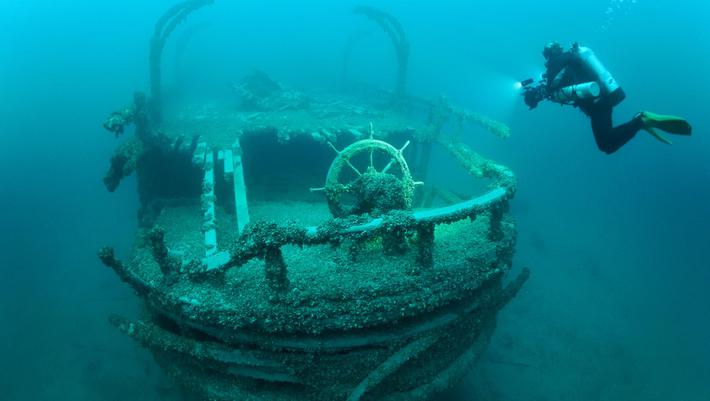 Shipwreck Whiskey: What's Happening with the Westmoreland and its High-Proof Treasures?
Few shipwrecks in the Great Lakes pique the fascination of armchair treasure hunters as much as the Westmoreland, a cargo-...
Read More >>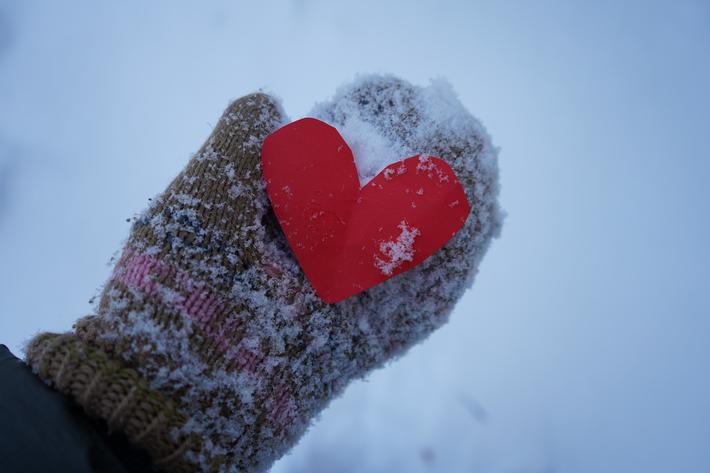 Merry Mittens
The Mitten Real Estate Group of Traverse City is helping make the season bright by kicking off their first Mitten Drive, w...
Read More >>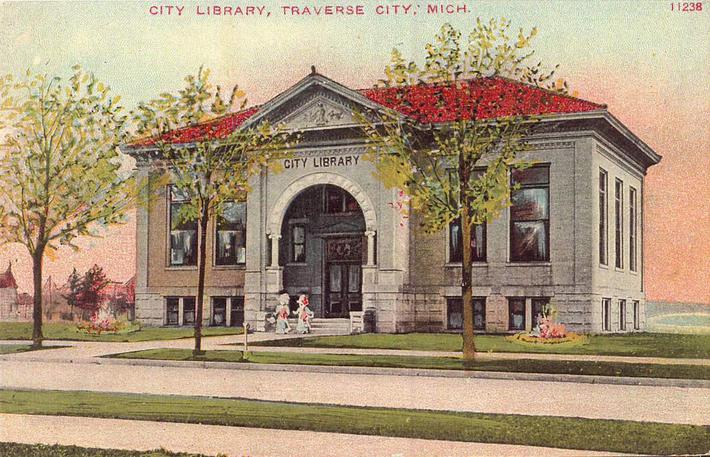 A Literary History of TADL
Next year, the Traverse Area District Library (TADL) will celebrate 155 years of lending books and knowledge in northern M...
Read More >>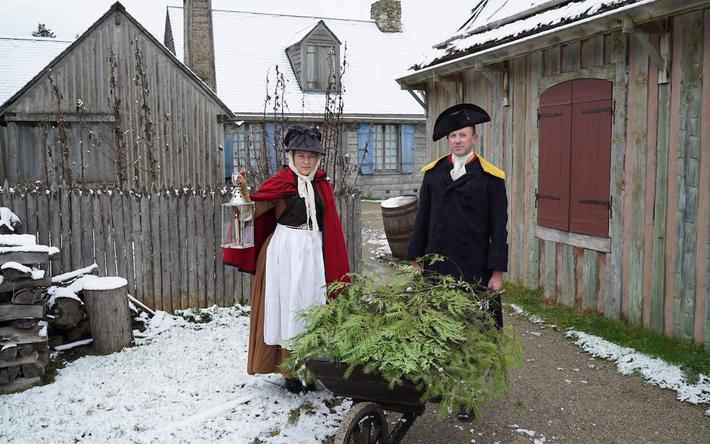 A Colonial Christmas
Christmas is coming to Colonial Michilimackinac in Mackinaw City on Dec. 9. Storytellers will bring to life the stories of...
Read More >>