Glen Arbor's First Brewery Opening
Cherry Republic to open Cherry Public House
On May 15, Cherry Republic will officially open the doors to its Cherry Public House. The establishment will feature full lunch and dinner menus, indoor seating, and an extensive outdoor beer garden. Most notably, the restaurant will mark Cherry Republic's first-ever foray into beer, with a tap list of 12 original beers, ciders, and shandys.
According to Cherry Republic Founder and Owner Bob Sutherland, the expansion into beer was always an inevitability. For years, Cherry Republic has been partnering with local wineries to produce its own cherry-flavored vintages. As craft beer has become an increasingly popular niche, that market has grown more attractive.
"It's a progression," Sutherland said. "As we seek to showcase the universality of cherries and all the things you can do with them, it was just a matter of time before we'd get to beer. We're finally to that point, and we've been planning it for a long time."
The planning involved more than just picking a few beer styles that could feasibly be paired with cherry flavors. Since 1998, Cherry Republic has been operating a seasonal lunch café on its Glen Arbor premises. According to Sutherland, the café building – and the Cherry Republic campus in general – had reached the point where it could no longer serve the business's huge influx of annual visitors. The café needed new kitchens and a modernized design, and the property as a whole demanded a new septic field and additional customer parking.
"We had a building that could only do so much and a septic field that could only do so much," said Jason Homa, Vice President of Sales for Cherry Republic. "So the investment for the expansion was twofold: there was the customer experience side of things and then there were the infrastructure improvements. We needed a great product to fill in and justify a pretty big investment."
Beer, it turns out, was that product, for two reasons.
First of all, by serving beer, Cherry Republic felt it could expand its restaurant operations from basic breakfast and lunch fare to sit-down dinners. The dinner menu will feature a range of dishes, from barbeque ribs to whitefish to skillet queso dip, all with unique cherry flavors or accents.
Secondly, the craft beer market has grown and stratified to such an extent that Homa thinks now is the perfect time for Cherry Republic to join the fray. He recalls a time 10 years ago when Sutherland brought a raspberry-flavored lambic beer to the office and expressed an interest in making something similar. At the time, though, craft beer was just getting its start, and most customers weren't ready to go beyond the standard ales and lagers that had defined beer up to that point. In recent years, as sour and fruit-based beers have steadily gained traction with beer drinkers, Cherry Republic's entry point into the market has become clearer.
"Now we have a space where Cherry Republic can come in with its own line of beer and people won't shy away from it," Homa said.
Cherry Republic's push to create a unique and brand-appropriate tap list resulted in four cherry-flavored beers that will be central to the pub's menu. The flagship beer is the Leelanau Lambic, a cherry sour that realizes Bob Sutherland's decade-in-the-making dream to brew a Cherry Republic beer. Other offerings include the Hoppy Bobby, a cherry-flavored pale ale; the Night Swim, a sweet cherry porter; and the Dead George, a cherry medley golden ale.
Other beers include an IPA, a porter, a lager, a fruity rye ale, and three ciders. There will also be one seasonal tap, occupied to start by a summer shandy. The Leelanau Lambic will be available in bottles and guests will be able to purchase growlers of other on-tap beers.
Patrons at the Cherry Public House will also be able to order any of Cherry Republic's wine. As for dessert, the restaurant will feature an ice cream and bakery counter where customers can pick up sweet treats after lunch or dinner.
All told, the Cherry Public House will have seating for 40 inside, with ample additional seating outside. The outdoor beer garden area will also feature an assortment of lawn games for patrons to play. Once the restaurant is up and running, it will open at 8am for coffee, scones, and other morning treats and run until last call at 10pm.
According to Homa, the Tuesday, May 15 opening date will function as the "soft opening" for the Cherry Public House. As the restaurant has been closed and under renovation since it wrapped up the 2017 season in late October, Cherry Republic is hoping for a gradual ramp-up to the peak summer traffic that usually hits Glen Arbor in mid-June.
Mid-June, meanwhile, will mark the official grand opening of the restaurant. On June 16, Cherry Republic is hosting what it has dubbed "Cherry Palooza." The 21+ event will run from 4-10pm and feature three bands, including May Erlewine, Reggie Smith & The After Party, and The Voice alumni Joshua Davis.
To make way for an anticipated attendance of 1,000 or more people, Cherry Republic is closing down Lake Street in Glen Arbor and turning the event into a big block party. Tickets are $35 apiece and include the entertainment, five beer tastings, and food. There are also $20 tickets for attendees who don't plan on drinking.
While the event is intended as a celebration of the Cherry Public House's grand opening, Homa says that it could become an annual event to mark the beginning of summer in Glen Arbor. Cherry Republic also plans to keep the restaurant open year-round – a notable shift, given the old Grand Café's May-through-October season.
Interested in checking out the new restaurant and brewery? The Cherry Public House is located at 6026 S. Lake Street in Glen Arbor and will be open for business starting on May 16. For the Cherry Palooza grand opening party in June, keep an eye on cherryrepublic.com for details on how to purchase tickets.
Trending
Libertarian Solutions to Reforming Police State
Americans are finally seeing the need to reform the way our society enforces laws, as the issue of police force has been p...
Read More >>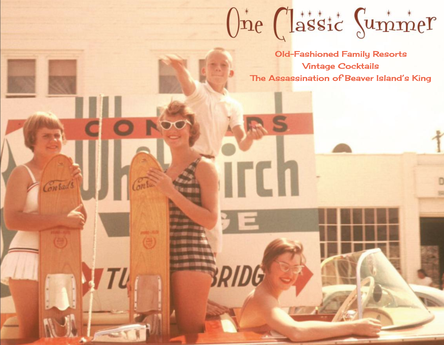 Cruise On In: The Best Resorts of Summers Gone By
As a prime vacation spot, northwestern lower Michigan is home to a number of different lodging facilities, from rustic cam...
Read More >>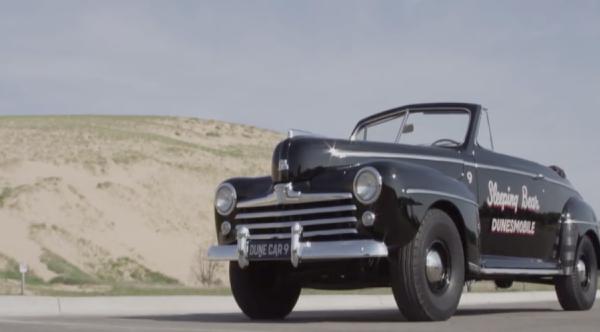 Days of the Dunesmobile
The sand dunes at the Sleeping Bear Dunes National Lakeshore are monuments of nature, 2,000 years old and towering 100 fee...
Read More >>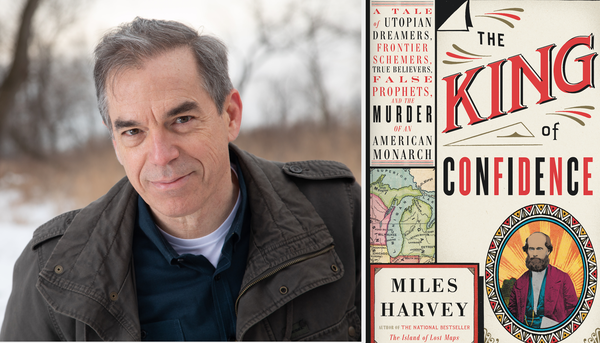 King of Beaver Island
It is possible to make the argument that James Strang is the most interesting person who ever lived in northern Lower Mich...
Read More >>
↑