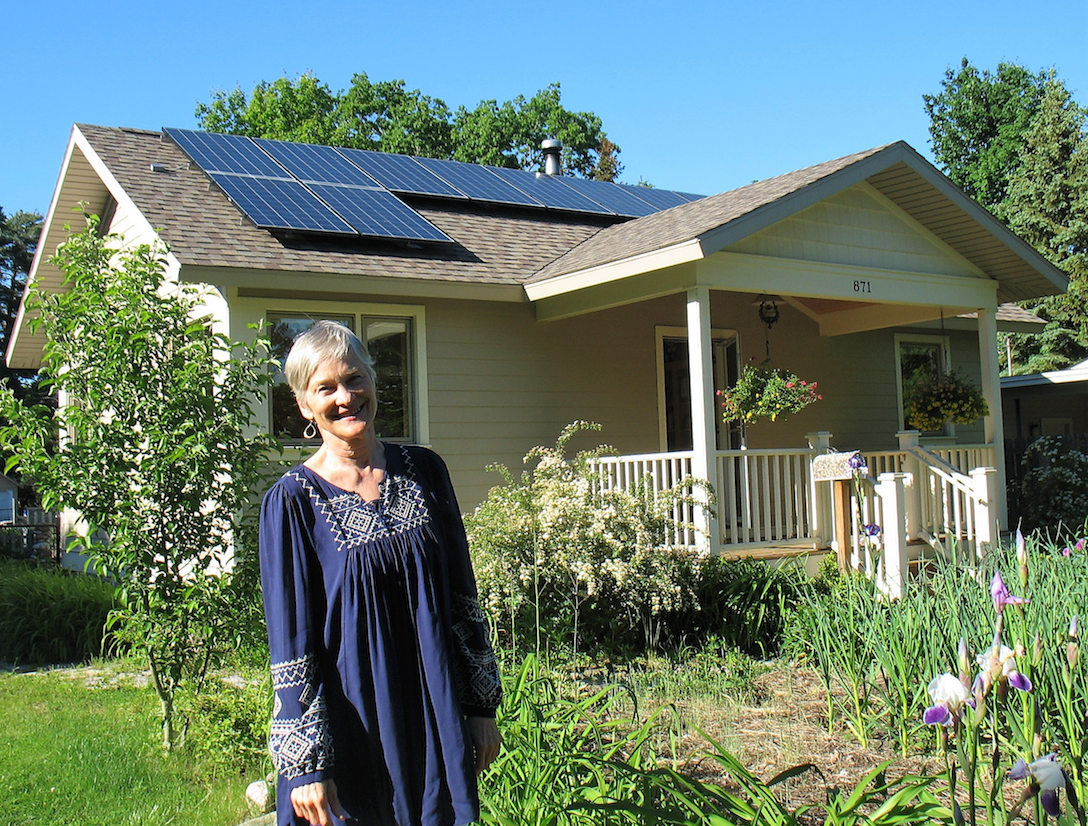 Going Solar
(Not just for hippies and rich people anymore)
By Al Parker | June 17, 2017
Everything seems to be all sunbeams and big sales for the U.S. solar energy market, but what about the great white northern Michigan?
Turns out, snowy winters and gray spring skies aren't stopping our solar-seeking residents.
"The growth of solar homes and solar energy has been fantastic," said Dan Worth, clean energy policy specialist at Groundwork Center for Resilient Communities, a Traverse City-based advocacy group dedicated to a "pro-environment, pro-economy" mission.
Worth estimated that more than 100 homes in 10-county northwestern lower Michigan area have turned to solar for their residential energy needs. "It's a wonderful mix of people turning to solar," he said. "It's Trump voters, Hillary and Bernie voters. Some do a whole house, some do a couple of panels, some do roof mounts, some do ground mounts."
Credit, in part, goes to the organization's Groundwork Shines program, which helps homeowners and businesses choose the right-sized, quality solar energy system for their home or building and connecting them with installers who can make it happen. The timing, at least in Traverse City, is right: Encouraged by Groundwork, the Michigan Climate Action Network, Northern Michigan Environmental Action Committee and others, the city last year committed to a goal of generating 100 percent of its municipal electricity from renewable sources by 2020.
"We're definitely busy," says sustainable energy consultant Ric Evans who owns Paradigm Energy Services near Ellsworth. "Solar is here to stay. We've already done more systems this year than we did all of last year. For many years, financing was a problem, and only the uber-rich tree huggers were pulling the trigger. But now pricing has changed dramatically. A homeowner can buy 10 or 12 years of energy up front and then get 15 to 20 years of energy for free."
Traverse City resident Mary Van Valin (pictured above) had 14 solar panels installed on the roof of her Webster Street home nearly three years ago. "I love it," said the retired elementary school teacher. "It covers all my electrical needs and even charges my electric car. I even heat with electric. It's such a simple thing to do."
After having the rooftop panels installed, Van Valin was so impressed with the efficiency that she contacted Cherryland Electric Cooperative and purchased 37 panels through the utility's "Community Solar" program. Total cost for her 51 panels was about $22,000. She got a good chunk of that back with a 30 percent federal tax credit.
Anyone can purchase panel subscription and receive bill credits for their share of the solar array's output. A panel subscription costs either $600 up front or $10 per month for five years. In return, the user receives $.10 per kilowatt hour on their monthly bill for the panel's output. The subscription lasts for 15 years, with the option to cancel at any time. As an added bonus, participating members receive a $200 rebate once they have paid for their panel subscription in full.
"We've found that community solar is a great option for homeowners who don't have a good site for solar on their home or who don't want the risk or hassle of owning their own system," said Rachel Johnson, member relations manager at Cherryland Electric Cooperative. "After our first project quickly sold out, we moved forward with this new offering of over 4,000 available shares at the 1.2 mega watt array in Cadillac. We are committed to continuing to meet member demand for community solar and can definitely see the potential for more projects in the future."
Van Valin praised Cherryland and Traverse City Light & Power for their continuing efforts in solar energy.
"I'm so grateful that we have local public utilities," she said. "TCLP and Cherryland were most helpful when I went solar, and they are showing leadership with renewables. I think because they are local and small utilities, they reflect our values, like knowing that our most essential wealth is a healthy ecosystem."
The relatively high price of a solar energy system had been a problem in the past, but costs are coming down, according to Energy Sage, an online energy marketplace. The company estimates that the average solar installation cost is just over $29,000 and dropping. The price doesn't account for tax credits and other government incentives so the final cost could be significantly less.
"There's a 30 percent federal tax credit that homeowners can take advantage of," explained Worth. "So if you invest in a $10,000 installation, you would get a tax credit for up to $3,000."
And a state program, Michigan Saves, offers low-interest loans and a tax credit to homeowners who want to go solar.
"Instead of paying energy bills for 25 years, it's like paying those energy bills up front," said Worth. "Then not paying at all. A typical homeowner should easily make their money back, and even make a profit."
But does northern Michigan get enough sun to make solar energy feasible?
"We get about 4.2 solar hours a day," said Worth. "That beats such places as Portland, Oregon, Vermont and Germany."
Van Valin first learned about home energy systems from friends in Benzie County who went solar a few years earlier. "They were so excited about it," she recalled. "I caught the bug from them. "
And she's passed that bug on to other friends who have inquired about home solar energy.
"I feel that installing that system is the most satisfying move of my life. I don't contribute to heavy metals contaminating our rivers, lakes and streams. I just create energy in a clean way. It's just a wonderful bargain … . When you think about it, you can gamble your money on Wall Street, or you can invest in something that improves the well-being of every living thing on the planet."
Bring It Home
Clean Energy Conference Coming to TC
Want to clean up your energy act? Clean energy experts from across the state and nation are coming to Traverse City June 23–25 to share the latest info, discuss trends, and help attendees make renewable energy efforts and resources a bigger part of their lives.
The Michigan Clean Energy Conference and Fair kicks off Friday at the State Theatre with a film and panel discussion on the future of electric vehicle manufacturing, infrastructure and sales, the role of public transportation, and the roles of Uber and autonomous vehicles. The session runs from 4pm to 8pm and is free of charge.
Saturday will be dedicated to the opportunities and hurdles that energy entrepreneurs face in Michigan. At 9:30 am, keynote speaker Mary Powell will detail "The Power Company of the Future." Powell is president and CEO of Green Mountain Power in Colchester, Vermont. At 3pm, former Michigan Governor Jennifer Granholm will speak on "Michigan's Role in the Modern Industrial Revolution."
On Sunday, Northwestern Michigan College will host the 25th annual Michigan Energy Fair at the Aeropark Laboratories in conjunction with the school's construction and renewables program. Tickets for the Saturday and Sunday sessions range from $10 to $75. For details, visit http://micleanenergyconference.org

The Solar Sector
A Nationwide Hot Spot
The U.S. industry had its biggest year ever in 2016, nearly doubling its previous record and adding more electric generating capacity than any other source of energy, according to the Solar Energy Industries Association, a national trade group.
"It would be hard to overstate how impressive 2016 was for the solar industry," said Abigail Ross Hopper, SEIA's president and CEO. "Prices dropped to all-time lows, installations expanded in states across the country and job numbers soared. The bottom line is that more people are benefitting from solar now than at any point in the past, and while the market is changing, the broader trend over the next five years is going in one direction — and that's up."
A recent SEIA report predicts that U.S. solar photo voltaic (PV) capacity is expected to nearly triple over the next five years. By 2022, more than 18 gigawatts of solar PV capacity will be installed annually.
According to the SEIA in 2016:
· The U.S. solar market installed 14,762 megawatts of solar photovoltaic (PV) nearly doubling the capacity installed in 2015. Growth was primarily in the utility market, which installed more last year than the entire market in 2015.
· On average, a new megawatt of solar PV capacity came on-line every 36 minutes.
· A record 22 states each added more than 100 megawatts of solar PV.
Trending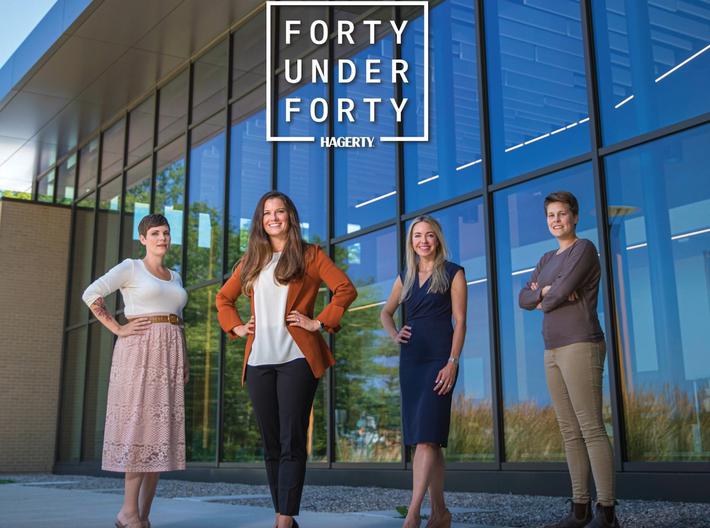 Nominations Now Open for the Hagerty/TCBN 40Under40
For 17 years, the Traverse City Business News, sister publication to Northern Express, has been celebrating the young move...
Read More >>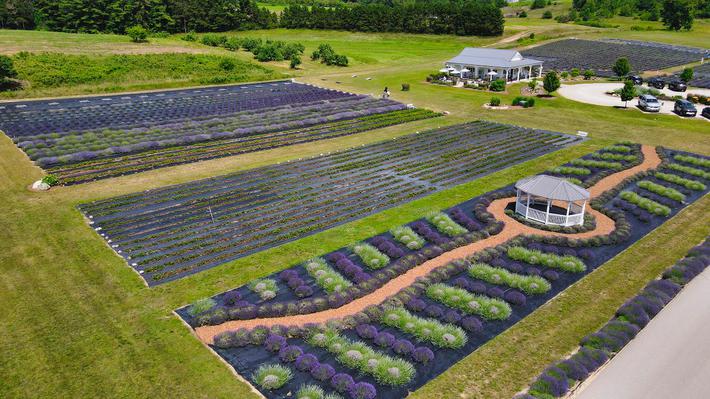 A Secret Garden
Sshh! This one is for your eyes only. The Secret Garden at Brys Estate has opened for the season, and it's time to c...
Read More >>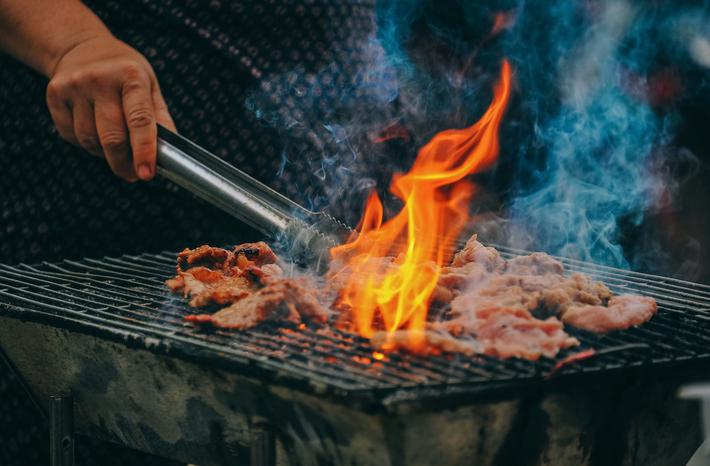 What's Cooking at Shady Lane
Celebrate your dad at Shady Lane Cellars' Father's Day Cookout. Offering a brat and Gruner Veltliner pairing f...
Read More >>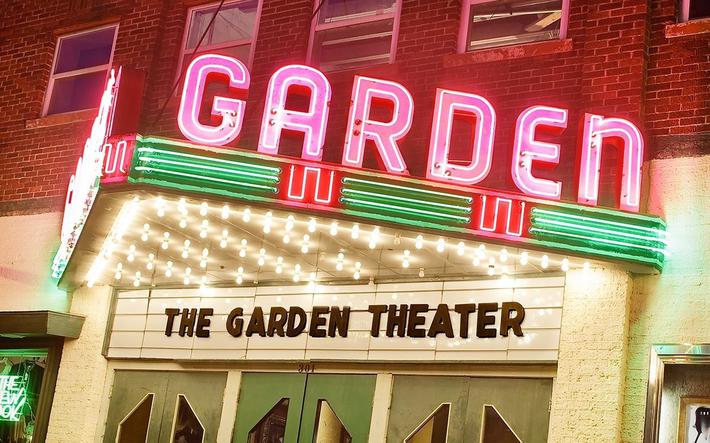 48 Hours in Frankfort
Roll the cameras—the Frankfort48 Film Contest is full of action this weekend! The contest is the trial grounds for t...
Read More >>