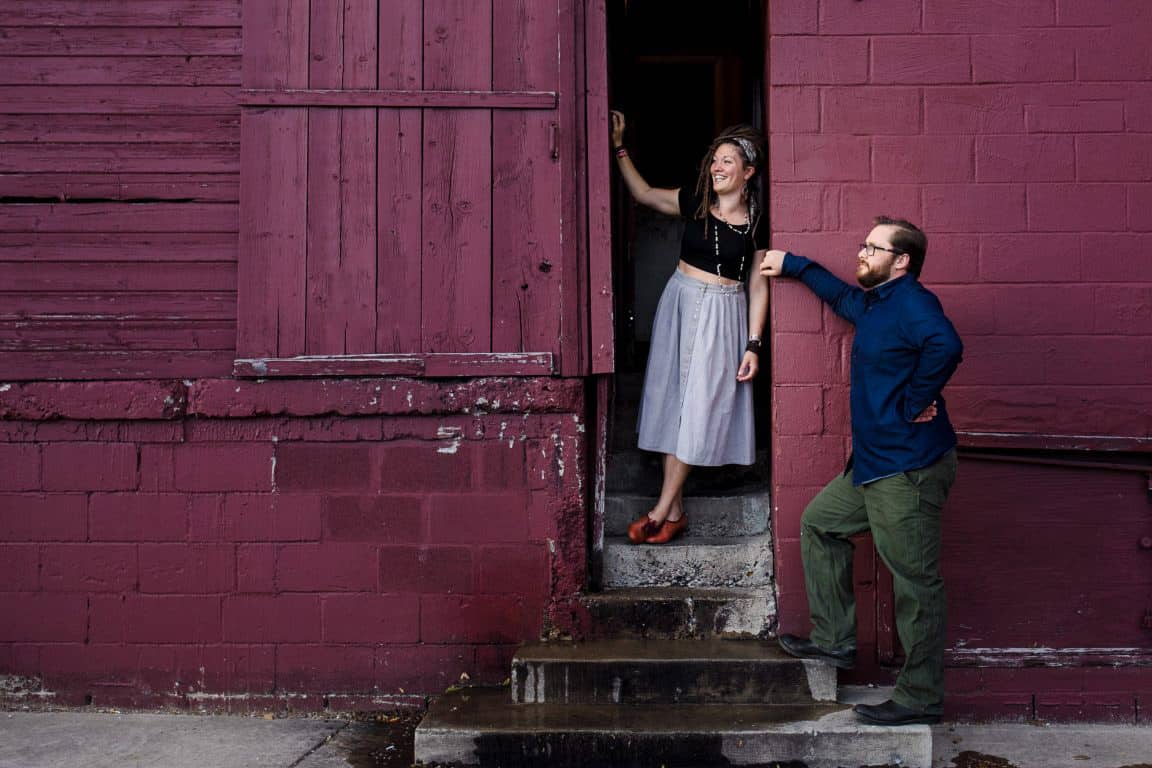 39 Years of Gopherwood Concerts
Cadillac music series looks toward 2023 lineup
Gopherwood Concerts, a long-running music series in Cadillac, began as a film guild in the 1980s before being "killed" by "the advent of the VCR." It then morphed into the Gopherwood Folk Society, which had the goal of bringing great music to town. The name, per their website, "was coined by Jim Peterson due to the fact that most people in the group burned wood for heat and hence they all had to 'Go-For-Wood' each day to fuel their wood burners."
Today, the nonprofit sees performers from across the region and the Midwest performing at various venues in the Cadillac area.
"There's no permanent home," says Paul Brown, who books the shows. "Most shows are at the Elks [Lodge]. When it first started there were shows at churches, McGuires—now Evergreen Resort—then the country club for years."
This is the 39th year for Gopherwood, and on the slate of performers for winter and spring are Abigail Stauffer Feb. 11 (more on her below!), Willy Porter March 11, the Made in Michigan FUNdraiser April 8, and a house concert May 6 by Ben Traverse.
Brown says he and his wife Nancy have been working with Gopherwood for many of those 39 years as part of a volunteer contingent that enables the organization to host the shows. "I was asked to help with booking and have done so ever since," he says. "Volunteering is a big deal to us. Live music is a passion. It's made our lives better."
According to Brown, most of the performances are acoustically-based solo or duo shows and generally lean toward the folk or Americana vein, though there are exceptions. "It's not a rock and roll venue. We've had blues, Cajun."
Gopherwood has also hosted nationally-known and touring artists. "We had Richie Havens twice, Mose Allison. We've had people come from Chicago. It just depends on who's touring."
From Cello to Trumpet to Guitar
Abigail Stauffer, next in the Gopherwood lineup, hails from Ypsilanti, where she says access to places like the Ark, the Michigan Theater, and the Blind Pig give musicians and fans an opportunity to share their passion.
She grew up listening to and loving music, so perhaps it was only natural she took up an instrument. What no one expected was that instrument was her choice. "I took up cello because I really liked it," says Stauffer.
Then she makes a confession: Cello wasn't really her first preference. "I really wanted to play drums, but I was told, 'You have musical ability.' I think it was gender and muso bias."
When she got to high school, she wanted to join the marching band, so she switched instruments, picking up trumpet. It wasn't until after graduating from high school that she took up guitar and started writing songs.
Actually, her first songwriting effort was an early one, meant to pass the time while riding in the car with her family. "My first song was about windshield wipers. The song was to annoy my brothers," she says. But as she explains, even then it was about evoking an emotion.
The Sort-of Singer-Songwriter
These days the emotions she tries to arouse are not so much annoyance or irritation but instead things like wonder, joy, peace, amusement, or longing.
Stauffer will be appearing at the Cadillac Elks Lodge Feb. 11 as part of the Gopherwood Concert Series to do just that. And though she no longer plays herself, there will be music from the cello. Stauffer will be accompanied by her longtime musical partner Dave Haughey (billed as Dave the Cellist). "My interest in the sound of the cello still persists," she says.
Though she meets the definition, she's reluctant to call herself a singer-songwriter. That description tends to make one think of performers like James Taylor, Carole King, John Mayer, or Jason Mraz. While the strict definition fits, Stauffer says her music tends to bring in other elements beyond the folksy pop sounds that are more often typical of the stereotype. "It's folky but edgy. You'll experience a blend with funk, soul, and jazz," she says.

That's especially true when Stauffer expands her shows from a duo to a trio, which may happen with this show. She says adding a drummer/percussionist gives the music a different feel. "Plus there's three-part harmonies."
No matter the number of performers onstage, Stauffer knows the music will capture those different moods, due in no small part to Dave the Cellist's versatility. "He's got a master's in improv. We hear a frequent compliment that [the audience] has never heard anyone who makes it sound like that, like a whale or electric guitar," she says.
Stauffer says her day job is also influencing her playing. She's a software developer, and she said that helps to pay the bills as well as free her up, while expanding the possibilities in her songs. "It gives me more time for music. It frees my musical creativity—I no longer feel it's essential to … line up to the expectations of others. Plus, I learn about tech."
All of that comes in handy in an era where musicians have to be entrepreneurs, often responsible not only for writing and playing their songs but for booking gigs, marketing themselves, and even recording and releasing their music. "The current music industry, if you want to be an agency, engineer, graphic designer, web designer, you can be successful," Stauffer says.
As for herself, Stauffer says she's happy to let the experts do what they're good at, while she concentrates on making the best music she can.
To that end, she's been recording throughout the pandemic era, and she's hopeful to release the fruits of that labor soon. "Everything with recording is done. We hope to finish it by the end of the year. A lot of folks are waiting impatiently," she says.
Learn more about Gopherwood Concerts at gopherwoodconcerts.org. Tickets for Stauffer's 7pm show are available at MyNorthTickets.com.
Trending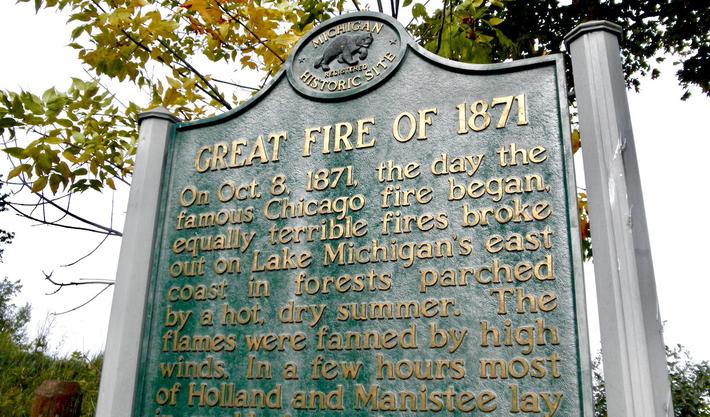 Histories and Mysteries: The Great Michigan Fire
Every schoolchild knows the tale of how Mrs. O'Leary's cow (supposedly) kicked over a lantern in a Chicago bar...
Read More >>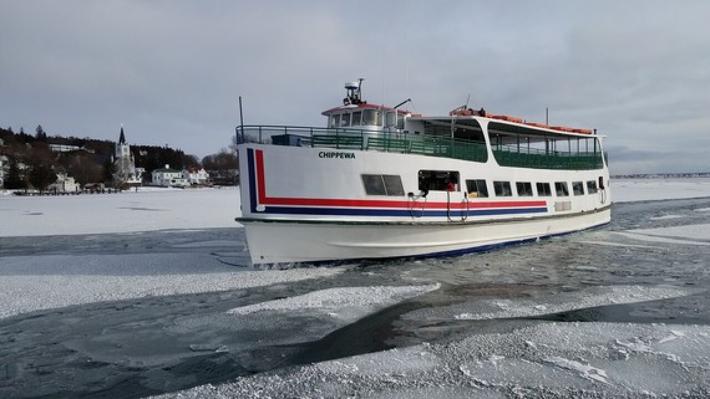 Electric Ferry Service
Mackinac Island ferries cruise back and forth across the Straits dozens of times per day in the high season, carrying as m...
Read More >>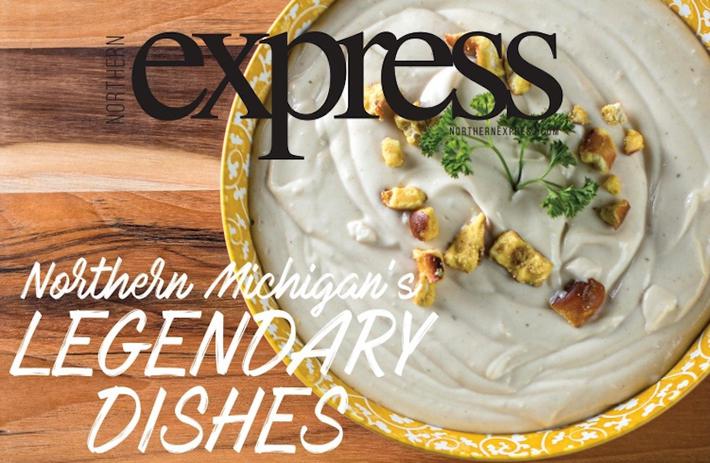 What's Your Favorite Meal in NoMi?
Northern Express is gearing up for our Spring Restaurant Guide, and that means it's time to feature five more amazin...
Read More >>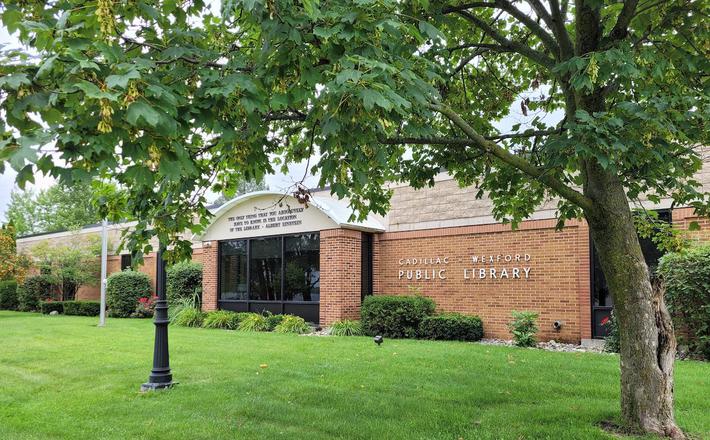 An Indiana Jones Adventure
It's our Histories & Mysteries issue, and what could bring those two things together more perfectly than an Indi...
Read More >>