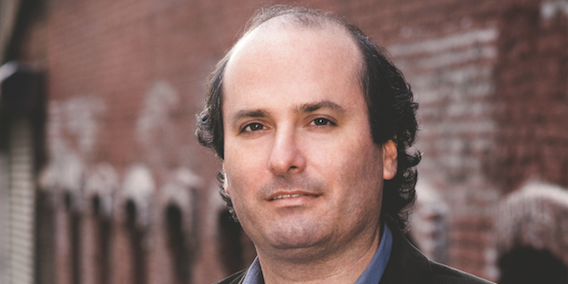 Killers of the Flower Moon
Real Life Tale of Money, Greed, and Murder
Prize-winning non-fiction author David Grann has emerged after five years of research with one of American history's strangest tales in hand — one full of sweeping (and true) conspiracies, unsolved murders, and tremendous wealth won and stolen.
Grann appears at the National Writers Series on Thursday, May 17, at 7 pm at City Opera House to discuss his latest book, "Killers of the Flower Moon: The Osage Murders and the Birth of the FBI," which now tops the New York Times list of bestselling non-fiction. Doors open at 6pm.
"Set Adrift" In a White Man's World
For hundreds of years, the Osage dominate an empire that stretches from the Arkansas River to the Missouri River – nearly a million acres in all. In 1804 President Thomas Jefferson proclaims to leaders of the Native American tribe, "We are now all one family."
The Osage might be family, but they also stand in the way of "progress."
Just four years later, the tribe is confined to the southeast corner of what was then the Kansas Territory. Their new home encompasses only four percent of their former lands. Even there, the Osage are not safe. Encroachment and outright massacres by white settlers ultimately force the tribe to move again.
So in the 1870s, the Osage move south. They settle on the grasslands of what was then known as the Oklahoma Territory and Indian Territory. (Oklahoma is still years away from becoming a state.) It is a place known for its lawlessness, violent land grabs, and vigilante "justice."
Despite that Wild West backdrop, three things initially make the move to Oklahoma seem promising for the Osage: First, they purchase the land, something few Native American nations could do at the time. Second, they retain mineral rights, which has major implications for what happens next. Third, oil is later discovered on their new land. But as the Osage discover, oil creates a whole set of new troubles.
The Richest and Most Often Murdered
In the 1920s, oil profits make the Osage the richest — and arguably the most often murdered — group in the world.
"In 1923 alone, the tribe took in more than $30 million, the equivalent today of more than $400 million," Grann writes, adding that the public becomes "transfixed by the tribe's prosperity."
National news outlets publish vivid, condescending descriptions of this collision of cultures. One writer at the time describes "a circle of expensive automobiles surrounding an open campfire, where the bronzed and brightly blanketed owners are cooking meat in the primitive style."
Darkness Descends
The tribe's sudden wealth attracts all sorts of criminals and aspiring scam artists to Osage County. Bank robbers, murderers on the lam, down-and-out cowboys, trigger-happy frontier lawmen (many of whom were convicted felons), and land-grabbing bankers succeed in creating a violent, nightmarish scene for the Osage. A supporting cast of small-town citizens knows what is up but keeps their mouths shut.
Violence Mounts
Grann chooses the example of wealthy tribal member Mollie Burkhart to demonstrate the level of brutality visited upon the Osage. Mollie's sisters and mother are murdered in a span of just a few years. Mayhem comes to the family in the form of poisonings, rifle blasts to the brain, and, incredibly, a nitroglycerin explosion so powerful that body parts are found 300 feet from the scene.
Understanding that she's a target, Mollie stops attending church and becomes a full-blown recluse. Despite all precautions, she falls ill. She knows she is poisoned, and alarmingly, that it must be the work of someone very close to her — a person she knows and trusts. Luckily, Mollie is taken to a hospital and survives. Her quick recovery only underscores the suspicious nature of her "illness."
Schemers Aplenty
The end goal of the schemers, of course, is to rip off the Osage, take their land and, most importantly, take control of their mineral rights. Many of their plans succeed.
Some white men marry Osage women as a quick ticket to the easy life. Asked what he did for a living, one white, former cowboy, replies, "I don't work, I married an Osage." Not all, but many of those same wives die under mysterious circumstances. Their deaths are rarely fully investigated.
The "Incompetent" Osage
Some of the most effective scams involve white collar crimes. A federal guardianship law proves to be especially effective in that regard; it sets the stage for mass thievery.
The system is simple — and blatantly racist. Tribal members are assigned a white person to manage their affairs. The degree of control the guardian can exert depends on how much Indian blood his ward has. A full-blooded Osage, for example, is deemed legally "incompetent" and in need of nearly complete guardian control.
The system creates countless opportunities for the "respected" (aka white) business community to rob the Osage. By one government estimate, before 1925, guardians steal at least $8 million from the tribal members they're supposed to protect. That sum translates to more than $100 million in 2018.
If plotters' white-collar hustles fail, they simply hire thugs to murder wealthy Osage.
The FBI
The besieged tribe can't rely upon police protection in their own towns, at the state level, or from federal officials. More than a few local sheriffs are on the take, and U.S. Marshals prove ineffective. Meanwhile, some two dozen known murders remain unexplained, a fact that becomes national news.
Some Osage move to California. Others leave the U.S. and don't return. Only 2,000 or so registered tribal members remain on the reservation.
The fledgling Federal Bureau of Investigation steps in, but they do so with a hidden agenda in mind. FBI Director J. Edgar Hoover thinks solving the murders will help establish his new agency's worth, its scientific approach, and the need for more funding.
A Ragtag Operation
At this point, 1925, the bureau is still a ragtag operation. "It has smattering of a few agents across country, but they aren't empowered to make arrests or even carry guns," Grann tells Northern Express.
The FBI stumbles into some luck when former Texas Ranger Tom White, a man known as a tough but fair lawman, steps forward to lead the undercover investigation. After many setbacks, the team slowly begins to build a case that is supported by evidence and testimony. It's dangerous for everyone involved. Along the way, Tom White and his fellow agents experience a "litany of dead witnesses."
Finally, and with shocking results, justice is served. (This part of the story is portrayed entertainingly, but with only dubious accuracy, by the Hoover-approved 1959 film, The FBI Story, which stars Jimmy Stewart. Hoover even has a brief role in the movie.)
Case Closed?
On the surface, the widely-publicized convictions appear to be the end of the story. Having achieved a showcase success for the FBI, Hoover is more than happy to declare victory and dismantle Tom White's undercover team.
However, there is an enormous, lingering problem, and the Osage know it. The handful of perpetrators sent to prison could not possibly have been responsible for all the many, still-unsolved murders.
After further research, Grann agrees. He learns that nearly every tribal family was victimized during those years of terror. "There were countless other killings [that] were never investigated or even classified as homicides," he says.
That means that nearly 100 years after the rampage against the Osage, the question is: Will the full story ever emerge?
The Author
David Grann writes for The New Yorker. His non-fiction work includes "The Lost City of Z." A movie based on "Killers of the Flower Moon" is under development. "Martin Scorsese is scheduled to direct it," he says. "I hope it all happens so that this story becomes part of the national conscience."
Tickets
For tickets to the Thursday, May 17 National Writers Series event with David Grann, go to cityoperahouse.org, call (231) 941-8082, ext. 201, Monday-Friday, or visit the City Opera House box office at 106 E. Front St., Traverse City.
Trending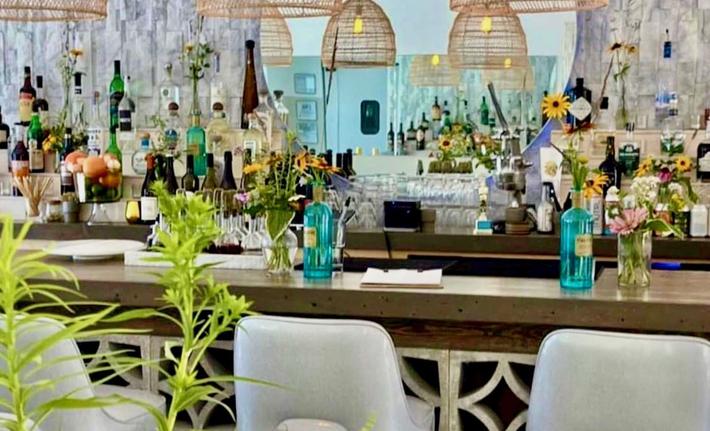 Your Fall Restaurant Guide: Six Spots to Stop for a Bite in Northern Michigan
The weather may be cooling down, but the culinary scene in northern Michigan is heating up. This summer, we explored six n...
Read More >>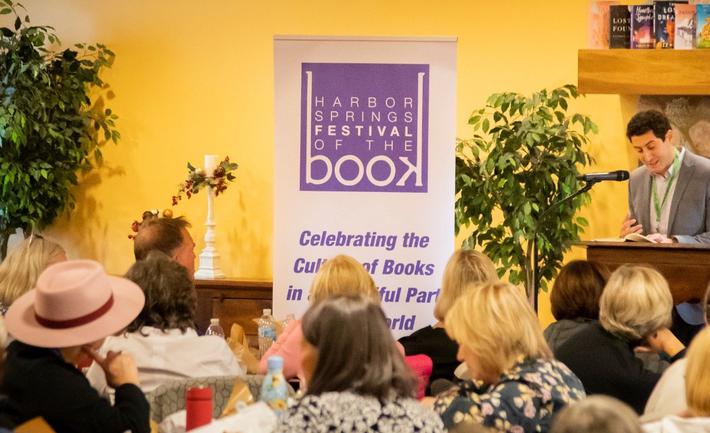 A Weekend of Books
It's a bookish weekend in Petoskey, Bay Harbor, and Harbor Springs! (Be still, our literary hearts!) First up is the...
Read More >>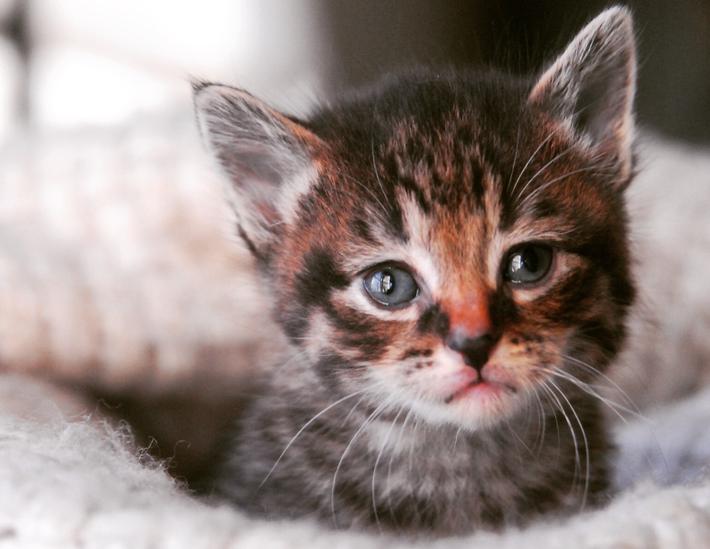 Make Your Pet Famous!
Every fall, Northern Express puts together our Pets Issue, which features stories about our beloved furry friends. As part...
Read More >>

Transformation on the Trail
It's no secret that the Boardman Lake Loop Trail in Traverse City is a popular spot for a stroll. And after a summer...
Read More >>