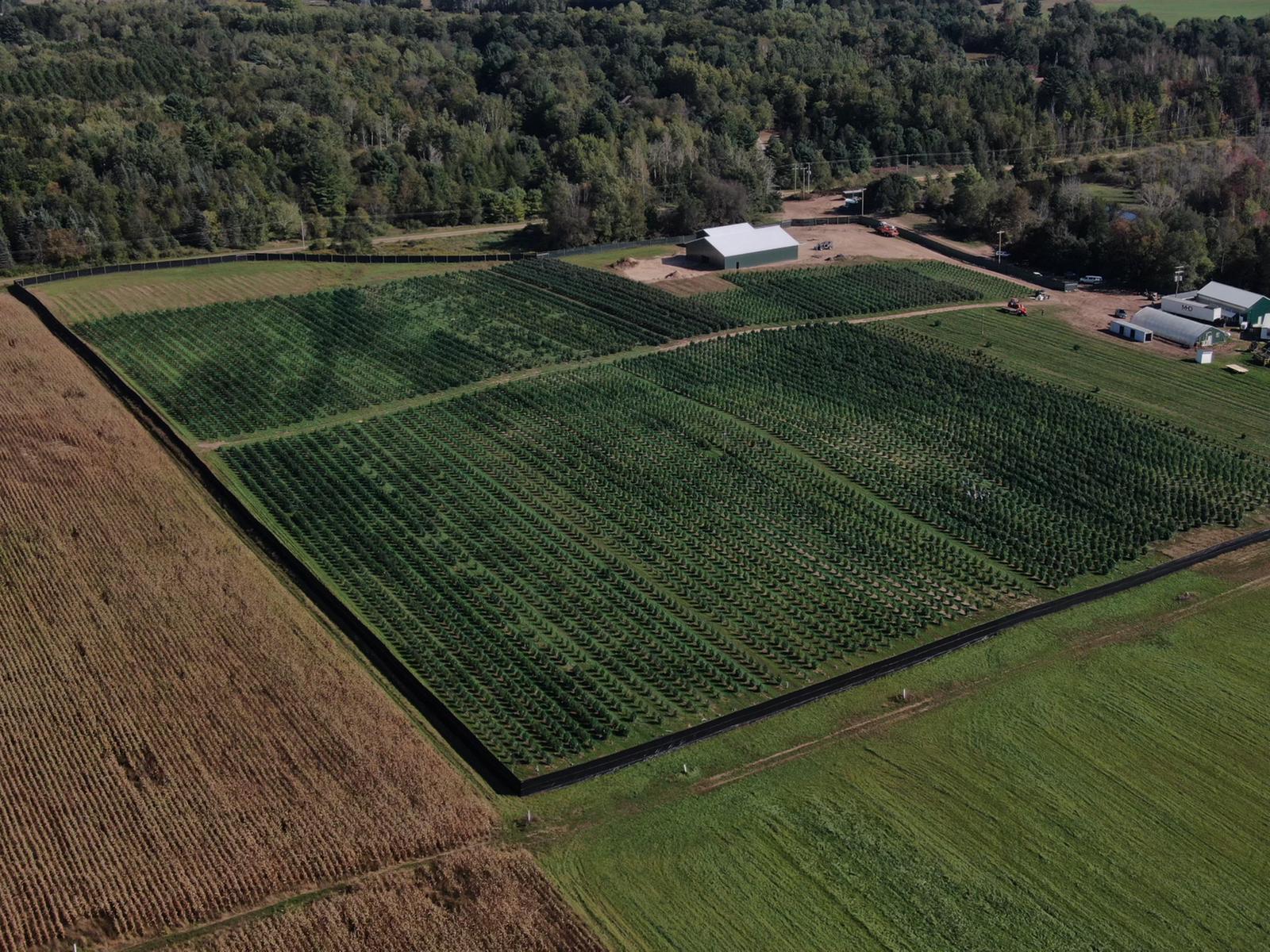 Grow Ops
A year in the life on a cannabis farm
By Al Parker | April 16, 2022
Northern Express is at Heritage Farm Company, a marijuana growing facility in Manistee County where some 2,000 hearty plants are thriving under high-tech lighting and highly-monitored environmental conditions in the farm's 15,000-square-foot grow room.
Charlie McKenzie, the director of cultivation, uses his forefinger and thumb to stroke a fresh green sprig from a 4-foot-tall marijuana plant, then lifts his hand to his nose and inhales the plant's fragrance, a blend of citrus, lemon, mushroom and light pepper.
"It's White Truffle," he says with a hint of pride in his voice. "Our most popular strain."
A Georgia native, Charlie studied horticulture at the University of Georgia. He later managed a "big box" 20-acre bedding plant greenhouse operation in New Mexico, providing plants to Home Depot and Costco. He then ran a 90,000-square-foot cannabis greenhouse and 7-acre outdoor biomass operation in Colorado.
"During that time, I found that consulting with other growers on production efficiency, cultivation practices, and the implementation of integrated pest management was one of my passions," he says. "I started a consulting business, CropWalk, and a podcast, CropTalk, serving other growers about four years ago and sold the business about seven months ago." He joined the Heritage Farm team in November of 2021 right around the completion of the farm's first year.
Construction at Heritage Farm began in 2020, and the farm was licensed in November of that year. They currently hold five Class C Adult Use (AU) licenses and one Class C Medical grow license. The State of Michigan licensing alone costs the farm more than $300,000 a year, according to CEO Willie McKenzie (no relation).
"We're the most highly regulated industry there is, I think, in the world," says Willie, a Californian now firmly entrenched in northern Michigan.
Spring Cultivation
Perhaps in part because the cost of doing business is so steep, the team at Heritage Farm takes their work seriously. In March and early April, the plants in the grow room are carefully monitored via a high-tech system that controls their environment, water, nutrition, temperature, and other important factors that can impact their health and growth.
"It's the brains of the operation," jokes Cam Smith, a veteran grower and former Oaks Correctional Facility worker who was one of the farm's first employees.
The monitoring system is just one side of the science within this operation. Heritage Farm also prides itself on the array of "elite genetics" of their cannabis strains. The White Truffle, one of five strains being raised in the farm's high-tech grow room, is like an actual truffle—both rare and a delicacy. It's a potent strain with a 25-30 percent THC content that typically envelopes the user in an uplifted mood and renewed sense of energy. The White Truffle is a popular choice among artists and other creative types looking for weed that provides an all-around high.
Apple Fritter is the farm's second most popular strain, a hybrid known for its powerful, relaxing high, according to those who enjoy it. Apple Fritter's flavor and aroma come off as sweet and earthy, with a light, cheesy, apple pastry influence.
Other strains being grown at Heritage Farm include Fudgesicle, Apples & Bananas, and Potato Runtz. The farm plans to eventually expand its strains to 25.
Summer Sunshine
As is the case with most green things in northern Michigan, summer is the season for growing. Cuttings from the grow room "mother plants" are potted and carefully watched until they are ready for the outdoor planting in early June.
It takes a couple of weeks to get the 1,000 plants from the grow room transplanted into the ground. Eventually some 10,000 plants will be growing on the farm this summer.
There are about 10 employees in the cultivation department, but that could more than double when planting gets underway. Another five or so staff will be added when the harvest takes place in October. Between cultivation, manufacturing, and dispensary departments, the farm employs 60 to 70 workers.
These days, many businesses have trouble finding staff, despite offering bonuses and other incentives. Not so at the farm. "People are really interested in working in the cannabis industry," says Willie. "We don't have any problem finding employees, thankfully."
Fall Harvest
Once the plants are harvested in the fall, different parts of the plant are separated for different uses. For example, the leaves are loaded into plastic totes and brought to the manufacturing center to be distilled into a THC cannabinoid. (The two main cannabinoids are THC, which has psychoactive effects, and CBD, which typically does not.) Each tote weighs about 18 pounds before the leaves are chopped and ground into a biomass.
"We want 30 to 35 pounds of biomass," explains Calvin Lutz III, the director of production and a fifth generation farmer whose family has worked this land since 1895. "We want sugar leaves and buds, no big water leaves or stems."
The biomass is processed with liquid butane and dry ice as moisture is removed. It's a complicated technical process that Lutz oversees, and the result is close to a liter of "crude oil." The oil is chilled and filtered multiple times to eliminate any impurities. When finished, it's a THC cannabinoid of 90 percent purity, according to Lutz.
This "winterized" oil then undergoes "wiped film distillation" in a processing unit that includes even more purifying, heating, evaporation, and condensation. The product is run through this elaborate process twice to insure the quality.
After all that, the work isn't done; the oil still needs to be sent to a state-approved lab for testing.
"We use the Cambium Analytica lab in Traverse City," explains Lutz. "Every product we make goes to Cambium Analytica for testing. They come out once a week, or whenever we need them, to pick up samples."
Those samples are then tested for heavy metals, butane, solvents, microbials, and any foreign matter. Once approved, the oil is processed at the farm into a variety of products, including vape pen inserts, gummies, lotions, concentrates, and more.
Off to Market
Left Coast Holdings is the parent company for Heritage Farms, and they operate two stores: Authentic 231 in Manistee and Heritage Provisioning in East Tawas.
"We have stores opening in Bedford and Stanton in the next 30 to 60 days," says Willie McKenzie. "And six more retail projects in various stages of development from construction to licensing in Lansing, Muskegon Heights, and Taylor."
The farm provides a wide selection of CBD and THC products for roughly 40 other retail facilities across the state, including Traverse City, Gaylord, Marquette, Iron Mountain, Big Rapids, Ann Arbor, and Portage.
Those dispensaries feature Heritage Farm flowers, vaporizer cartridges, and concentrates. Popular edibles from the farm include Cherry Pot Rocks, Cherry Berry Gummies, Northern Lights Love Chocolate Bars, and a variety of Caramel Bites.
On the CBD side, Heritage Farms offers topical balms, rubs, and patches, as well as CBD tinctures that are convenient and easy to take orally. There's even a salmon-flavored CBD chew for the family dog, designed to improve skin and coat.
"We're making good, pure products that are used by my friends and family members," says Lutz. "I know for a lot of people, it does help in a lot of different ways. We're making medicine."
Trending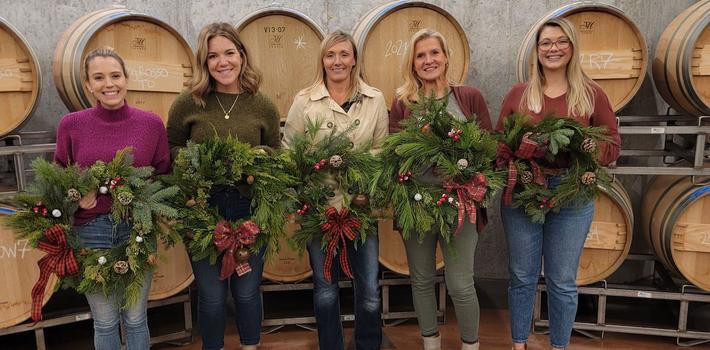 Wine & Wreaths at Mari
If you like wine and wreaths, you'll want to head to Mari Vineyards on Old Mission Peninsula. A 90-minute wreath-mak...
Read More >>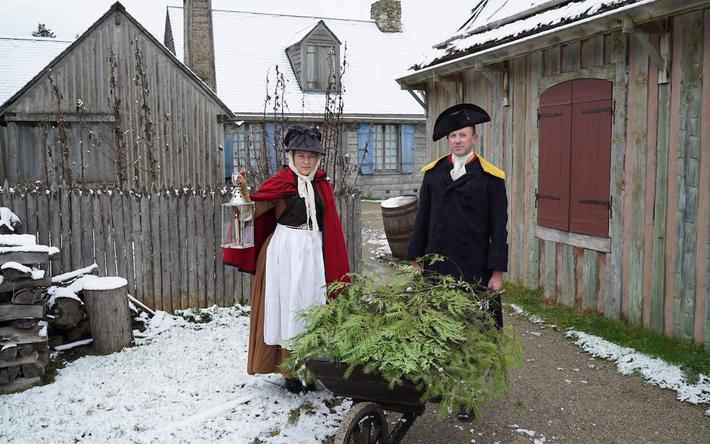 A Colonial Christmas
Christmas is coming to Colonial Michilimackinac in Mackinaw City on Dec. 9. Storytellers will bring to life the stories of...
Read More >>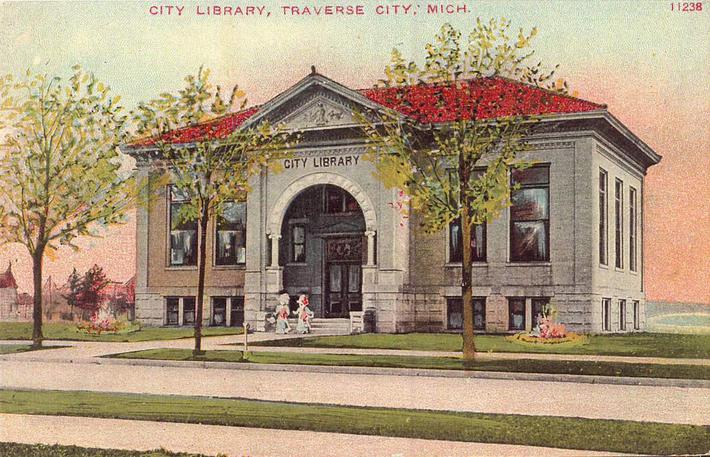 A Literary History of TADL
Next year, the Traverse Area District Library (TADL) will celebrate 155 years of lending books and knowledge in northern M...
Read More >>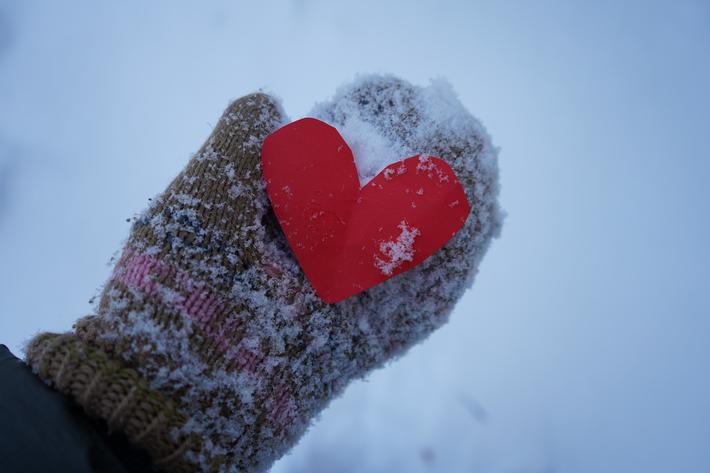 Merry Mittens
The Mitten Real Estate Group of Traverse City is helping make the season bright by kicking off their first Mitten Drive, w...
Read More >>