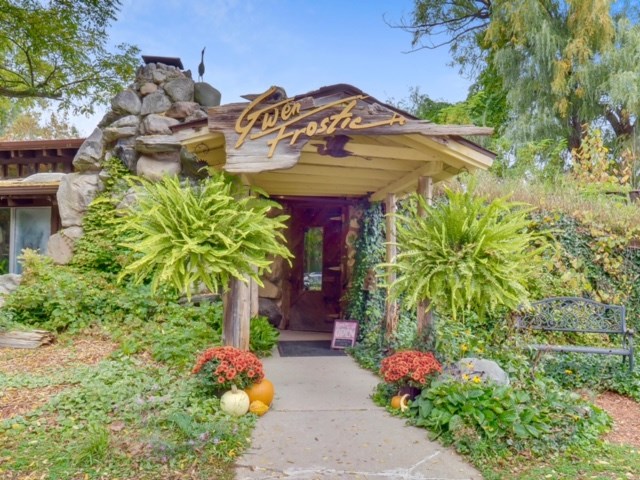 Gwen Frostic's Benzonia Haven for Sale
$1.9 million for artist's 12-acre property
The 12-acre property in Benzonia where renowned northern Michigan artist and writer Gwen Frostic once lived and worked is on the market. The asking price? $1.9 million.
The property, which includes the late artist's former residence and sod-roofed roundhouse studio, printing shop, retail store, library, and warehouse, is being sold turnkey, says broker Diane Ives of United Country Great Lakes Realty. All printed inventory, equipment (including 2,200 linoleum blocks and 15 Heidelberg presses), and copyrights to Frost's iconic nature art are included in the sale.

Frostic, an artist, author, poet, and businesswoman founded her studio at 5140 River Road in the 1960s. Though she passed away in 2001, her catalog of hand-carved blocks is still used to print paper goods depicting darling raccoons, serene herons, delicate wildflowers, and other Michigan flora and fauna.
Following Frostic's death (just one day shy of her 95th birthday), $13 million of her estate went to Western Michigan University, which named its art school in her honor.
Frostic's Hobbit-like property was added to the National Registry of Historic Places in 2021 and continues to be cared for by its current owners — a former employee and her husband — until its next steward enters the picture.
Trending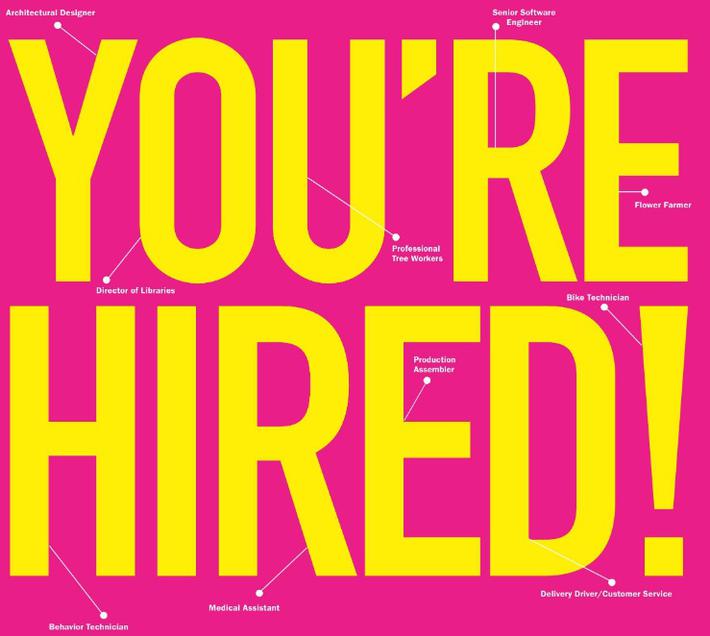 Now Hiring! Up North Jobs
Welcome to our Spring 2022 "Now Hiring" section sponsored by Hagerty! Here you'll find mo...
Read More >>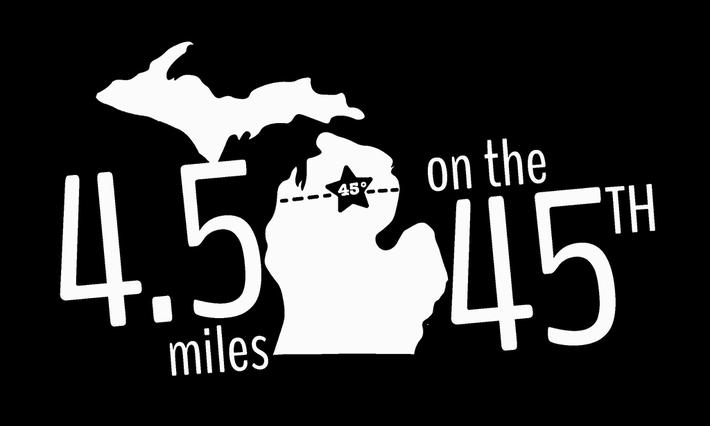 Gear Up for Running Season in Gaylord
Coming soon, Northern Express will be sharing the 2022 race calendar full of running, biking, and paddling races across no...
Read More >>
Hope Springs
After weeks of wet, gray, and chilly "pseudo-spring," we are finally starting to see the real thing. May sunli...
Read More >>
Should Have Seen It Coming
Pro-choice advocates should have seen it coming; Roe v. Wade has been a goner since Donald Trump nominated three Supreme C...
Read More >>
↑