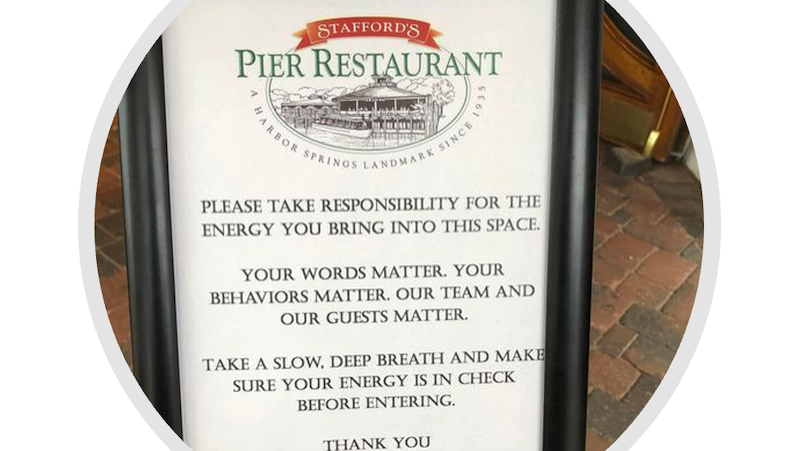 Happy Meals
Stuff We Love
None of us thought being a server, bartender, host, busser, or chef was easy, but the public and private tales restaurant industry folks shared with us about the way they've been treated by guests in recent years have been nothing short of disheartening. We've heard of staff—many of whom are operating with a skeleton crew—being shouted at, stiffed on tips, and even spat upon. Blame a public frustrated by a pandemic or an all-time high of political divisiveness turning normally polite people into exasperated, angry pots blowing their tops at the slightest provocation, or do what Stafford's Pier in Harbor Springs had the heart and foresight to do: Gently remind folks with a sign at the entrance that what we bring to the table impacts everyone. Kudos to the team at Stafford's for keeping it real—and kind—during the heat of the summer season. Cheers to positive leadership.
Trending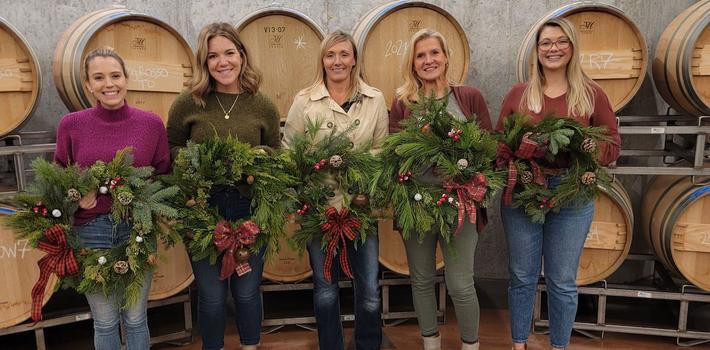 Wine & Wreaths at Mari
If you like wine and wreaths, you'll want to head to Mari Vineyards on Old Mission Peninsula. A 90-minute wreath-mak...
Read More >>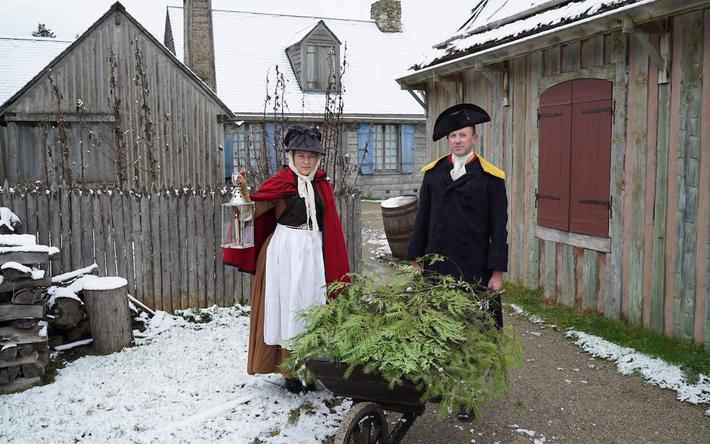 A Colonial Christmas
Christmas is coming to Colonial Michilimackinac in Mackinaw City on Dec. 9. Storytellers will bring to life the stories of...
Read More >>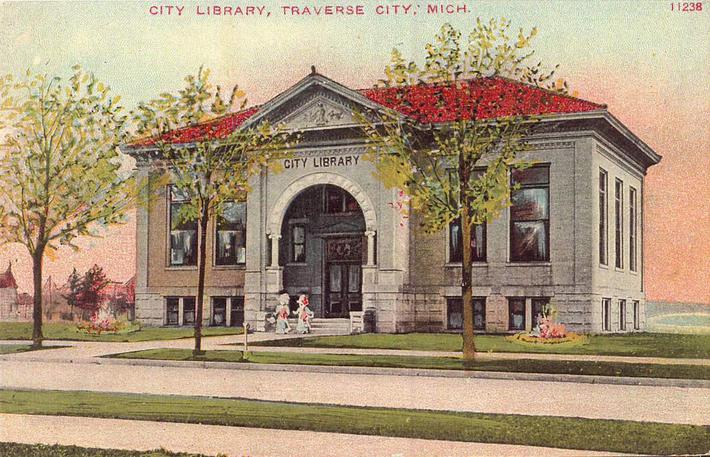 A Literary History of TADL
Next year, the Traverse Area District Library (TADL) will celebrate 155 years of lending books and knowledge in northern M...
Read More >>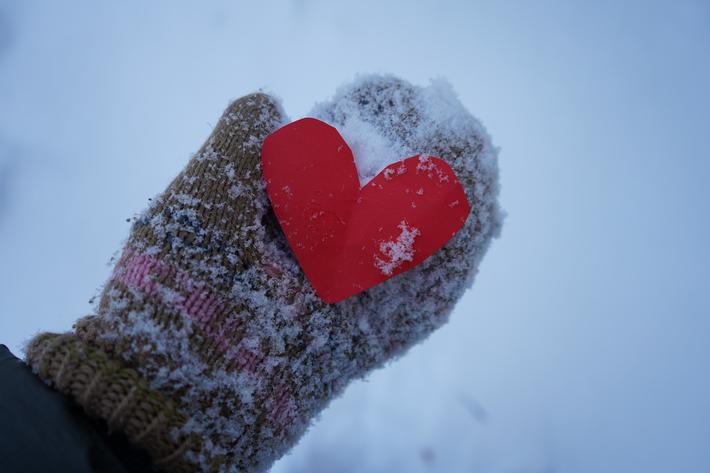 Merry Mittens
The Mitten Real Estate Group of Traverse City is helping make the season bright by kicking off their first Mitten Drive, w...
Read More >>