Harbor Springs' Willow
Culinary artistry from a chef who's fed Tiger Woods and cooked with Anthony Bourdain
Harbor Springs is the quintessence of a traditional Northern Michigan resort village. With its quaint downtown streets and shops, its sheltered harbor, and its stately "cottages" tucked away in wooded waterfront enclaves, it evokes a vintage Currier & Ives print. And in the midst of it all sits Willow, a restaurant whose modern vibe might seem to be in stark contrast to this scene, but whose pure, classic approach to food and dining are in perfect harmony with it.

In its own way, Willow actually mirrors the unique Harbor Springs feel: understated, elegant and above all, tasteful — literally and figuratively. Opened on June 26, 2018, the restaurant, whose menu features an ever-evolving array of seasonal, creatively prepared and artfully composed small and large plates, quickly became a hot ticket for both locals and visitors, the latter of whom greatly outnumber the former during the busy summer months.

A SENSE OF PLACE
Listening to Willow's chef-owner Daniel Rutkowski talk, you would guess he's a native of this charming town, having embraced it wholeheartedly not only as a business owner but also as a member of the community. But in fact, he was born and grew up in Bloomfield Hills, Michigan, and returned to work and live in the Detroit area for several years after earning a degree in economics from Oakland University and subsequently graduating from the Culinary Institute of America.
During his first five years after culinary school, he was part of the Roberts Restaurant Group in Oakland County, owned by Bill Roberts, one of the most successful restaurateurs in Michigan. "He's a terrific guy, and I learned a lot about the restaurant business from him, working at his Beverly Hills Grill and Streetside Seafood establishments, and helping him open the Roadside [B & G]in Bloomfield Hills," said Rutkowski.

Most recently, Rutkowski worked at the Motor City Casino in downtown Detroit, serving as executive chef of the hotel and the 16th floor fine dining restaurant, Iridescence, where he oversaw 187 cooks and over a dozen sous chefs. It was an exciting time for Rutkowski, but eventually, the 100-hour weeks got to him, and he was ready to leave big city life behind. "After a while, you lose track of what you're doing and lose track of time — I needed a change," he said. "I had saved some money and had some backing, and I wanted to open my own restaurant."

Rutkowski's girlfriend, Caitlin, was on board with the restaurant idea, too. He started by looking in northern Michigan, because the couple had always loved the area but said he was initially focused on looking into space for sale in Traverse City and Petoskey. Then a friend told him about a pre-exisiting restaurant for sale farther north. "I didn't actually choose Harbor Springs," Rutkowski said. "It chose me.

Because the space was already outfitted with many essentials, such as exhaust hoods and the like, Rutkowski said he was able to devote money and elbow grease into bringing the kitchen up to his standards while updating interior finishes and décor in a way that reflected the style he envisioned. The result is minimalist and contemporary, with warm, rustic touches and large, striking photos of northern Michigan landscapes lining the walls to underscore the sense of place.
The actual placement of the restaurant, of course, does that job equally well. "Our location right across from the marina, as you can see, is perfect," he said. "Water views are very much appreciated by our clientele." Next summer he plans to add a garage-type glass door at the front of the restaurant that can be opened to let guests enjoy warm breezes off the water.

"We had a great first year, and our second year was even better," he said. "The clientele in Harbor Springs is serious about their food and drink. They are sophisticated diners who are seeking a special restaurant experience. If you put out a good product and provide good service, they will reward you. We cultivate close relationships with them, and many of them have become repeat customers."

IT STARTS WITH BRUNOISE
Rutkowski calls his cuisine "modern American," which he defines as having an emphasis on farm to table, respecting the ingredients, and seeking out ethical suppliers who care about quality and sustainability. "Are we a true 100 percent farm-to-table restaurant? No. It's very difficult to be that, especially in a four-season climate like ours," said Rutkowski. "And are we a true American restaurant? Well, it depends on how you interpret that. When I think of American cuisine, we are really a melting pot of many cuisines, and I like to honor that with my food."

One thing is certain: The care that goes into each dish that is prepared in the Willow kitchen is of the highest level. "When you're making a brunoise (fine dice) of potatoes or carrots, for example, you can either do it carelessly, just to get it done, or take your time and do it right," said Rutkowski. "When you put forth your best effort, and the result is beautiful, you feel good about yourself. And I love that feeling."
Equal attention is afforded to plate presentation, showcasing each element of a dish to its best advantage. The look is deliberate and clean, yet a bit fanciful, making it appealing and satisfying for both chef and diner. "That's why we cook," Rutkowski said. "It's all about pleasing our guest and doing whatever you have to do to make them and yourself happy."

Willow's menu is fairly condensed but full of variety, emphasizing quality over quantity. In summer, it changes about every two weeks. "During those four peak months, we're getting fresh produce from seven farms in the region, local fish is available, and I'll fly in four different kinds seafood from the coasts every single day, because I know I will be able to sell it." said Rutkowski. "During the winter, seasonality still counts, but I scale back on the amounts of food I buy, because I want to avoid having too much waste. It's about being smart and making menus that work for the guests and for the kitchen. We have a really great organic chicken farm right here in Emmet County that we source from year-round. You pay for it, but the quality is unmatched. Being in a community like Harbor Springs, local people want to see you support other local people, just like they support you."

In the coming weeks and months, Rutkowski said he will be concentrating heartier fare — comfort foods like braised meats and house-made pastas, as well as fish and seafood entrées and root vegetables. Last year's December menu listed small plates that included maitake mushrooms (with miso-celeriac purée, dashi and burnt onion), crab cakes (with jumbo lump crab, Old Bay seasoning, lemon gel, and hot Chinese mustard aioli) and Brussels sprouts (with mint, parsley, cilantro, chile, fresh lime, and agave).
Large plates featured handmade gnocchi (with beurre noisette, aerated sunchoke and red Anjou pear), lobster linguini (with Maine lobster, caramelized fennel cream, tarragon and lemon crumb), Thai curry shrimp (with togarashi spice, red curry rice and coconut lime emulsion), and beef filet (with crisp potato pavé, leek ash and Detroit-style "zip sauce").

A sampling of the fall 2019 menu featured a smoked whitefish chowder, steak tartare, and miso salmon, among other dishes. "There are two things we always have on the menu — the Brussels sprouts and the filet," said Rutkowski, "and the preparation is always the same. Those are definite customer favorites. Being from Detroit, the original Zip Sauce is very dear to my heart. Ours is my take on it."

LOVE WHAT YOU DO
As much as Rutkowski loves Harbor Springs, he admitted that when you have a destination restaurant in a small resort town in northern Michigan, winters can be tough. "You know you're going to have four good months and eight really bad months, so you have to make it count when you can. The first year we stayed open all year, but you soon recognize the ups and downs of the seasons, and you know when to be open and when not. So we made the decision to only be open at certain times during the off season (see sidebar: WINTER DINING HEATS UP). But when we're closed, I don't go on vacation.

"I cater at Augusta National for the Masters in April. Then I go to Hilton Head and cook at the Heritage Sea Pines golf tournament. After that, I go out to the Aspen Food and Wine Festival, and I've had the opportunity to collaborate with some amazing chefs, like Marcus Samuelson, Eric Ripert, and Anthony Bourdain, through that event. I'm working all year, but it's fun and interesting, and it all helps grow your brand on who you are. That's what you do if you want to be successful. You have to love what you do, or you'll never last in the restaurant industry.

"And speaking of loving what you do, my best story is Caitlin. She runs the front of the house here at Willow and is an experienced bartender, but she also just starting cooking with me. She'll research ideas until 2 a.m. and tell me the next morning, 'We're making mozzarella balloons today.' Recently, she did individual lemon tarts, making her own dough and filling and decorating each one beautifully. She doesn't need me to help her. I'll taste with her, but that's about it. She's not a chef or a trained baker, but she has learned by doing and teaching herself."

The name "Willow" reflects just how deeply Rutkowski has put down roots in Harbor Springs. "We're right on M-119, the Tunnel of Trees, a Scenic Heritage Route, and black willows – which are the one of the oldest tree species in the world – grow along that corridor," he explains. "It was important to me to choose a name for the restaurant that had some connection to where I was, and Willow just felt right."

Willow is located at 129 East Bay Street in Harbor Springs. Catering services are also available. For more information, call (231) 412-6032 or visit www.willowharborsprings.com.

WINTER DINING HEATS UP
Willow has been closed since late October (because, Rutkowski explained, "Harbor Springs is a ghost town in November"), but the restaurant will be opening for dinner from 5pm to 10pm the weekend of the town's annual Christmas tree lighting (Nov. 29 and 30, and Dec. 1). It will reopen again for dinner seven days a week, from Dec. 18 Jan. 5, except for Christmas Eve and Christmas Day. Two wine dinners will also be held during the holidays, one featuring Italian wines on Dec. 22, and one with French wines on Dec. 29. Watch the website for the menu and further details. Rutkowski also revealed that based on the popularity of last year's New Year's Eve party, he is planning a reprise this year that will feature a pre fixe menu. Calling ahead for reservations is a must for both dinner and any special events, since Willow is also hosting several private gatherings over the holidays. The restaurant will open for the summer the week before Memorial Day and will be add lunch in addition to its regular dinner service.
Trending
Libertarian Solutions to Reforming Police State
Americans are finally seeing the need to reform the way our society enforces laws, as the issue of police force has been p...
Read More >>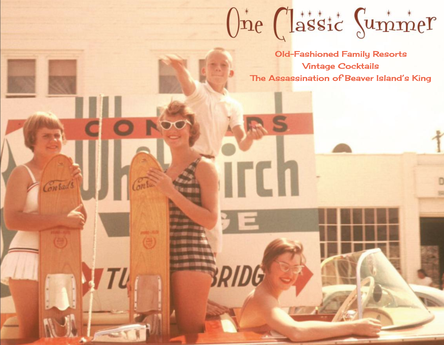 Cruise On In: The Best Resorts of Summers Gone By
As a prime vacation spot, northwestern lower Michigan is home to a number of different lodging facilities, from rustic cam...
Read More >>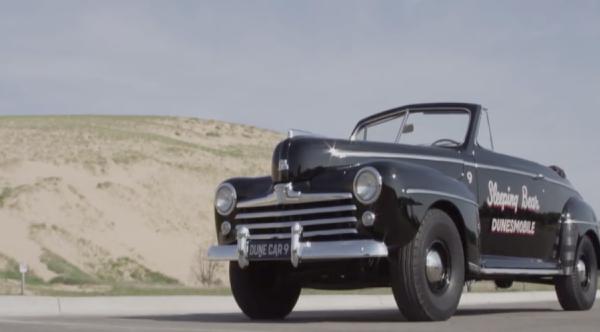 Days of the Dunesmobile
The sand dunes at the Sleeping Bear Dunes National Lakeshore are monuments of nature, 2,000 years old and towering 100 fee...
Read More >>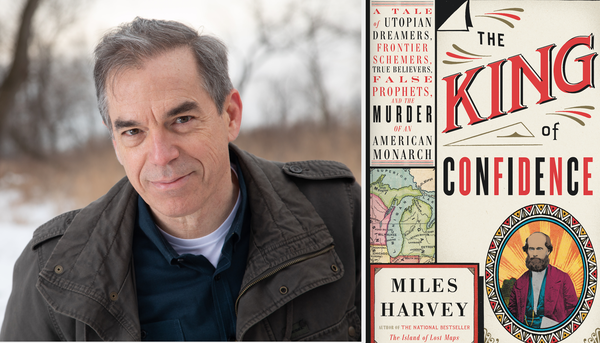 King of Beaver Island
It is possible to make the argument that James Strang is the most interesting person who ever lived in northern Lower Mich...
Read More >>
↑