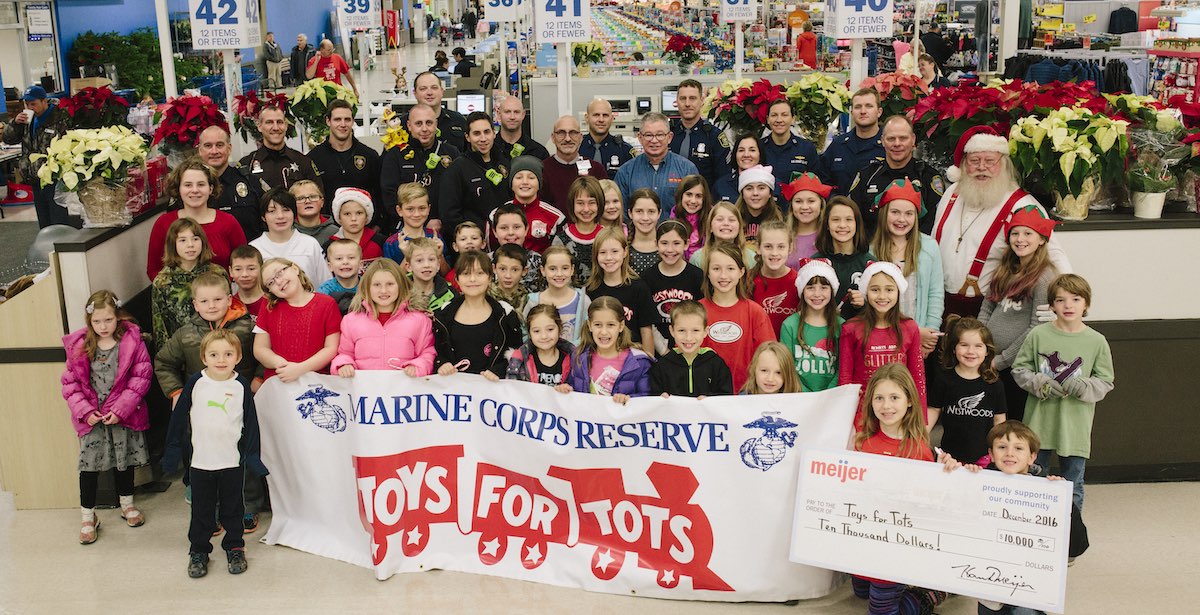 Help for the Holidays: Four Nonprofits Share Their Community Wish Lists
What Father Fred, Toys for Tots, Child & Family Services, and Salvation Army want for the holidays
In the immortal words of Andy Williams, the holiday season is "the most wonderful time of the year." For families across northern Michigan who have fallen on hard times, however, it can often be a difficult season of stretching dollars and extra stress.
To lighten that load, the region's network of nonprofits features a host of holiday programs—from meals with all the fixings to toy drives and even emergency financial assistance—to make the season feel that much brighter for kids and families in need. Community involvement, though, is essential to sustaining those works.
Northern Express sat down with four local nonprofit groups—The Father Fred Foundation, Northwest Michigan Toys for Tots, Child and Family Services of Northwestern Michigan, and The Salvation Army of Petoskey—for the scoop on each organization's mission, upcoming initiatives, and what they need from the community to continue spreading holiday cheer.
The Father Fred Foundation
Since opening in 1989, The Father Fred Foundation—which aims to continue the legacy of beloved local chaplain, Father Edwin Frederick—has become a high-demand haven of community resources and support
"The core of everything we do is not only meeting essential needs, but also ensuring dignity and respect," Executive Director Candice Hamel explains.
Their largest effort is food assistance, which not only includes the foundation's famed pantry—a donation-based marketplace that provides free groceries and personal care items—but also community outreach efforts like Blessings in a Backpack (which issues 11,000 snack-packs annually) and the recently-implemented Pantry to Preschool program, both of which help supplement nutritional gaps for families and students without pantry access.
For those in Traverse Bay's five-county region, the foundation also offers financial assistance for everything from utility shut-offs to overdue car payments. The final "bucket" covers clothing and household goods, which are also available for free on-site.
Though Hamel notes that local need always spikes around the holidays—due to all the extras, she says, from purchases to mouths to feed—the organization has recorded astronomical numbers in the last year.
For starters, she says, food pantry visits spiked by a staggering 53 percent, spurred, in part, by the reduction of SNAP benefits to pre-pandemic levels in March. On top of that, the organization recorded 259 new households visiting the pantry in September alone (though the annual number exceeds 1,000).
"I don't know how to describe it other than we're busting at the seams," Hamel says. "We've got great volunteers and a great staff, but we don't have one square inch that isn't being used for programming."
As for Father Fred's Christmas wish list? Cash donations stretch the farthest, but there are plenty of other ways to help out. Volunteers, says Hamel, are always welcome (especially for seasonal events), as well as winter-ready donations like warm coats, boots, and meals in a can—bonus points if those cans come with pop-tops!
"The need is very great," she adds. "We have such a generous community. We're just asking that they keep contributing."
The Father Fred Foundation is located at 826 Hastings St. in Traverse City. Guest service hours for pantry, financial assistance, and clothing and household goods are Tuesday, Thursday, and Friday 10am-2pm, and Wednesday 10am-7pm. (231) 947-2055; fatherfred.org
Northwest Michigan Toys for Tots
On the surface, the mission of local nonprofit Toys for Tots is pretty simple: "We want to make sure every kid in northern Michigan has a great Christmas," Assistant Coordinator Mike Kent says.
The organization's impact, though, runs much deeper than toys and gifts. "It's about taking the burden off the shoulders of families going into the holiday season feeling hopeless," he adds. "We can't lose sight of that."
In recent campaigns, Toys for Tots has generated about 25,000 toys each year, which are then distributed to thousands of children throughout the organization's five-county umbrella (Grand Traverse, Antrim, Leelanau, Benzie, and Kalkaska). The 2022 season was no exception, with the final tally reflecting 26,044 toys delivered to a whopping 5,672 children ranging in age from newborns to adolescents, some of whom also have special needs.
To maximize that impact, Toys for Tots also partners with local nonprofits, like Father Fred and Bethany Christian Services, to provide community resources in the off-season, while extra goodies are often distributed to initiatives in other counties.
This year, though, Kent and his team are expecting an even higher demand, which the organization is set to approach with a "hungry but optimistic" outlook. "The bottom line is this isn't my campaign—it's a community campaign, and we can only distribute what the community gives us," he explains.
Kent, however, also underscores that the community never fails to show up when it comes to holiday support. The bulk of that is toy donation, which the nonprofit has aimed to streamline with more than 100 drop-boxes throughout the region. For those interested in contributing, everything from dolls to puzzles are fair game, though Kent does note that gifts for babies and teens are often in short supply. The organization even takes bicycles through Piper Shumar's Bikes for Tikes.
Cash contributions are also accepted, either online or at an in-person box, which help Toys for Tots fill in donation gaps as well as take advantage of shopping opportunities by partnering with local businesses.
Otherwise, says Kent, it's all about directing families to the services Toys for Tots provides. "It's critical for those who have need. We can't be afraid to reach out for help, because it's there," he adds.
To donate online, request a toy, or find lists of local drop-off sites, visit traverse-city-mi.toysfortots.org.
Child and Family Services of Northwestern Michigan
Founded in 1937 by pediatrician Dr. Mark Osterlin and the Michigan Children's Aid Society, Child and Family Services of Northwestern Michigan specializes in supporting families—especially kids—experiencing transition or crisis.
Fast forward nearly 90 years, and CFS now serves 20 Michigan counties from Manistee up to the Mackinac Bridge, connecting children with foster and adoptive families. As part of this program, CFS also provides counseling and trauma services, as well as the notable Wraparound Program (that's community support for kids) and Safe Haven, which ensures safe exchanges and visitations for families affected by conflict.
In 2014, the organization also merged with Third Level Crisis Intervention Center, a move that further expanded its services to include resources for runaway and at-risk teens.
"A big piece of what we're trying to do is prevent the need for foster care," says Donor Relations Specialist Emma Smith. "I think that all of these programs support that in some way."
Though the organization's larger mission also encompasses the holiday season, CFS also recognizes that this time of year comes with its own set of needs. To ensure they're met, the foundation offers annual programs like Paper Angels wherein local kids (and adults!) submit holiday wish lists, which are then filled by donors. In the 2022 season alone, the program realized over 500 lists. Cash donations are also accepted, which help pad the year-round Angel Fund that supports local students with extras and unforeseen expenses.
Other holiday-centric initiatives include providing gifts for refugee families, as well as partnering with local agencies, like Big Brothers Big Sisters and Boots for Kids (which collected more than 70 pairs last year), to ensure holiday gifts and resources reach as many people as possible.
For CFS, though, it's direct support that makes the most significant impact. "Our biggest need right now is for more people willing to open up their homes, which is a pretty big ask," says Smith. Options within this scope range from hosting at-risk youth for a weekend all the way up to becoming a foster family.
"It really takes a village," she notes. "These kids are here, and we need more people taking responsibility for everyone in our community."
Child and Family Services is located at 3785 Veterans Dr. in Traverse City, with a second office in Harbor Springs. Main Line: (231) 946-8975. Youth Services Crisis Line: (231) 922-4800. cfsnwmi.org
Petoskey Salvation Army
According to Amy Evans, director of community resource development for the Salvation Army of Petoskey, the organization abides by the three-pronged motto of "soup, soap, and salvation."
"What this means is we feed people and we clean them up," she explains. Faith teachings and services are also offered, though they are not a prerequisite to participate with the Salvation Army. "The idea is to help people. That's why we do what we do," Evans adds.
Since its English origins in the 1860s and Petoskey roots dating back to 1901, Salvation Army services have grown to include financial assistance, meal delivery and pantry access (which fed 6,716 hungry people last year), as well as a variety of outreach efforts—most notably, the Pathway to Hope program, which helps families break generational poverty and improve their lives by setting goals. They've even been known to supply first responders for local emergencies!
"It all depends on what the need is in the community," Evans explains.
Heading into the holiday season, that need is on the steady incline. Spurred by recent market inflation and COVID's aftermath, Evans reports a continued increase in calls for holiday assistance. The Salvation Army answers the call; for starters, there's the Angel Tree Drive, which distributes toys and provides seasonal grocery vouchers to the tune of a record $26,000 last year.
Other holiday-focused efforts include Toy Lift, which provides gifts for kids with incarcerated parents, as well as Adoptive Family programs and seasonal treats for assisted living facilities. And we're all familiar with the Salvation Army's jolly bell-ringers!
None of these programs are possible, though, without an army of volunteers. "We can't do anything without them," says Evans, noting that almost all of the SA's programs require an in-person touch.
Financial support is also essential (about 82 percent of which goes back into the community), as are shop donations like frozen proteins, blankets, and winter coats, especially in extended sizes!
"There's a heart here for the community," she adds. "We really want to make that difference."
The Salvation Army of Petoskey's Regional Community Center is located at 712 Pleasant St. in Petoskey. Hours of operation are Monday-Friday from 9am-3pm (closed 12pm-1pm for lunch). (231) 347-3531; centralusa.salvationarmy.org/Petoskey
Trending
Pronouns 101
My first assignment in an online graduate-level class was to provide information about my background, including my pronoun...
Read More >>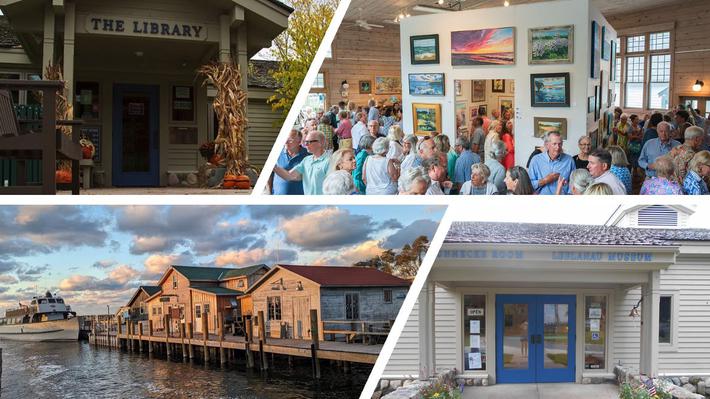 Collaboration Is the Name of the Game
How long does it take to create a cultural center? As few as three years, or as many as 170. Sometimes both. The organiza...
Read More >>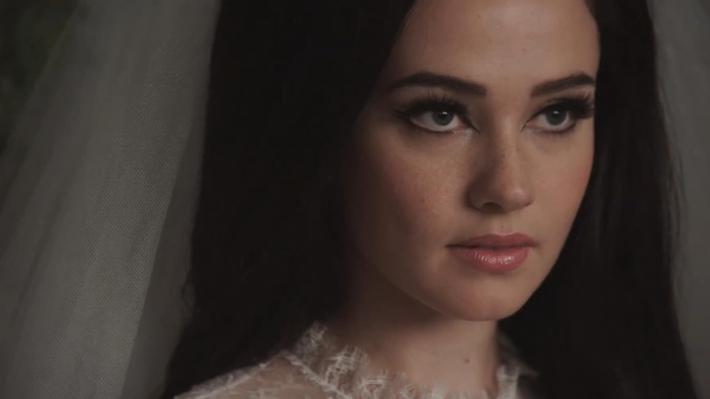 Film Review: Priscilla
While you will certainly be mesmerized by the haunting lead performance from newcomer Cailee Spaeny—and be impressed...
Read More >>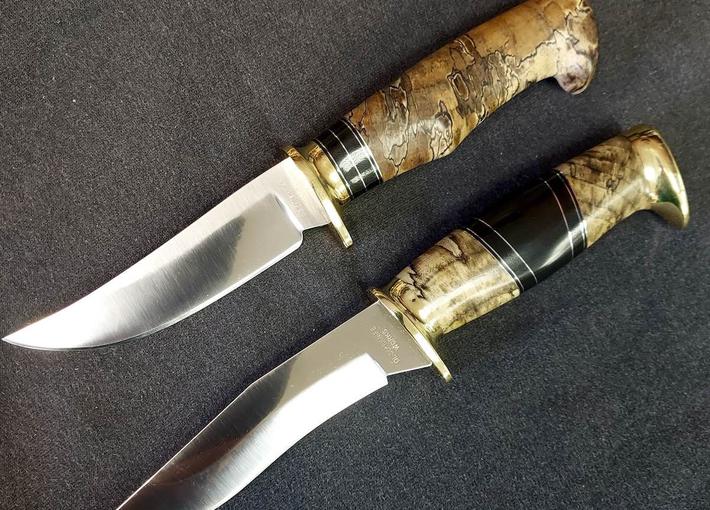 Bespoke Blades
What do you do with a battered ice skate, an old rubber puck, a cracked hockey stick, and a gob of tape? Pitch 'em, ...
Read More >>