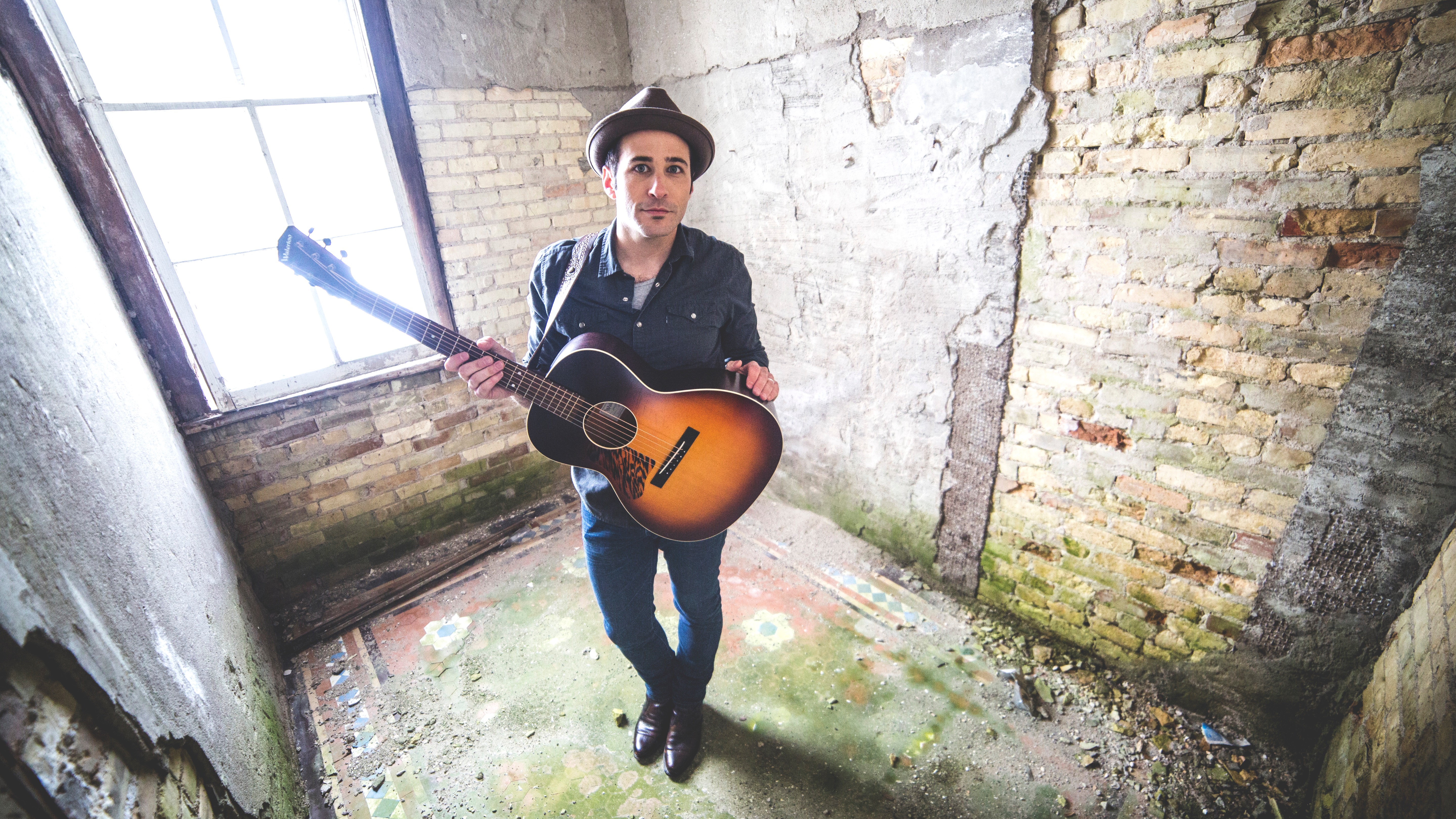 Here Comes The 2017 Music & Microbrew Festival
Locals definitely know the drill by now about Traverse City's annual Microbrew and Music events, which have become much anticipated local traditions featuring an eclectic lineup of both musical performers and microbrews. But if you're new to the area or have just been out of this particular loop, here's what's going on with this winter's edition.
THE MUSIC
For starters, singer-songwriter and The Voice favorite Joshua Davis is returning to perform alongside a wealth of other musical acts. Festival organizer Sam Porter of Porterhouse Presents said that he always makes sure to mix national artists with distinctive local talent.
"This year we are honored to have Kyle Hollingsworth and his band," Porter said. "Kyle is a member of the String Cheese Incident who headlined the sold-out Electric Forest event. Nth Power will bring their soul-filled, funky dance grooves featuring Nikki Glaspie – she was Beyonce's world-touring drummer – and members who played with everyone from the Neville Brothers to Dumpstaphunk."

Also appearing will be acclaimed harmonica player Peter "Madcat" Ruth, Americana band Roosevelt Diggs, Michigan band The Mainstays, Ann Arbor pop-rock outfit The Lucas Paul Band, locals Charlie Millard, Brotha James and Deep Blue Water Samba and the ever-growing Silent Disco, which lets you dance to music via headphones without disturbing the neighbors; this year's Silent Disco will feature spins from five Michigan DJs.
"I love supporting all these artists on four stages," Porter said. "We're also offering a 24-bit multi-track recording capability for the bands that is studio quality, and we hope to have this available as a digital merchandising option at the shows."
THE BREWS
"This year and every year the craft beer is the headliner," Porter said. A plethora of new flavors, styles and experiences will be on hand to try this year, including a Rare Beer Tour.
"We added a 'Brew Guru' tasting ticket that sold out in a day, but we still offer a lower cost token that offers a half pint each and allows folks to enjoy the music and camaraderie," Porter said. "I suggest walking in early either at 3pm for Early Bird and Brew Guru or arriving at 4pm with a general admission ticket, grabbing a beer and then getting in line to try seven different home brews you can vote on. Next I would hit the Rare Beer list, as those go really fast and are some of the top beers on our program."

Beer aficionados can plan ahead by checking out the entire fest's liquid lineup online. At the festival itself, they can attend a beer education fun panel led by New Holland's Fred Bueltmann (aka "The Beer Evangelist") and Kyle Hollingsworth. In addition, to round out the festivities, a hand-picked vintage and antique snowmobile show will highlight the history of northern Michigan snow sports.

THE FOOD
You'll need a lot of personal fuel for Microbrew and Music, since you'll be dancing the night away in heated tents, hanging out around bonfires and trying all of those microbrews with friends old and new. Porter has arranged a great lineup of food vendors for that very purpose.

"Much of the food is perfect for all palates and pairs with the liquids on site," he said. The focus for the winter fest is its wood-fired food experience with pizza, seafood, vegan and meat Spanish paella. "But there will also be pit barbecue with Pigs Eatin' Ribs and monster grilled cheese sammies with Cheese and Company," added Porter.

THE CHARITIES
So far, Porter reports that over $100K has been raised over the years for Microbrew and Music's partner nonprofits. He and his team plan to continue the trend by contributing proceeds to charity once again for this winter's edition.
"We are fundraising with 100% of net alcohol for Bay Area Recycling for Charities," Porter said. "This is a 'love of place' festival, and our team and volunteers and all involved are passionate and dedicated to keep hosting great events for our region."
To snag tickets and attend, check out the info below. If you want to participate, Porter mentioned that the winter fests are great opportunities to be trained for Porterhouse Presents summer festival jobs from Eaux Claire to Electric Forest and beyond. "If anyone wants to join the music and events industry, give us a call!" Porter added.
The 2017 Winter Microbrew and Music will take place Saturday, Feb. 11, in downtown Traverse City. For tickets and more information, visit Microbrewandmusic.com.
Trending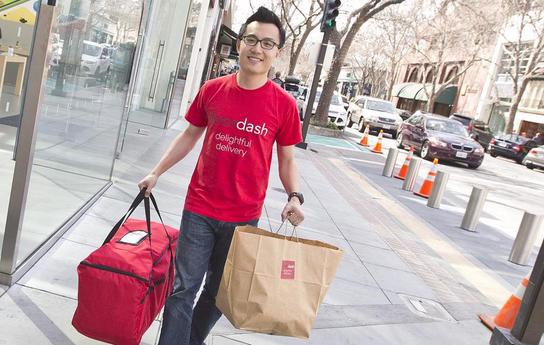 Could Delivery Save NoMi Eateries?
What was once the exclusive province of pizza and sandwich joints has become a means for some restaurants to thrive. But e...
Read More >>
What You Are Voting For?
After voting straight Republican for 36 years, from 1971 through 2007, I have been an Independent since 2008, studying and...
Read More >>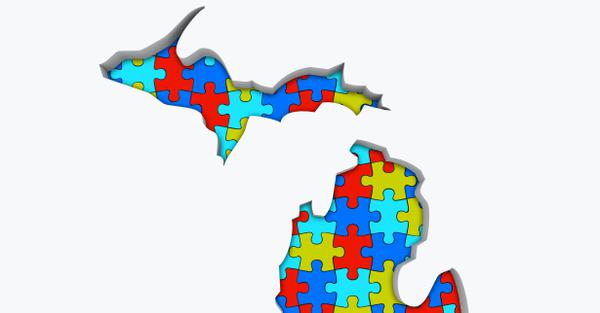 The Democracy Lottery
Mary Burget, a retired Northwest Michigan College math instructor, thought her math skills might be useful in redrawing Mi...
Read More >>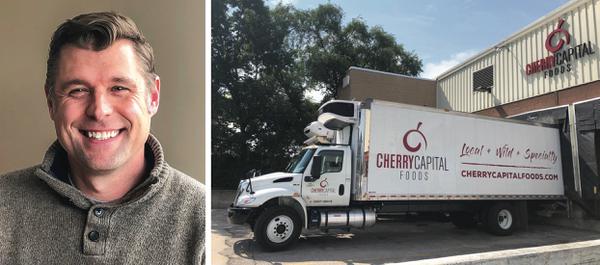 Forged In Fire
As the new managing director for Traverse City's Tamarack Holdings, Michael Lahti is helping to lead a company that ...
Read More >>
↑