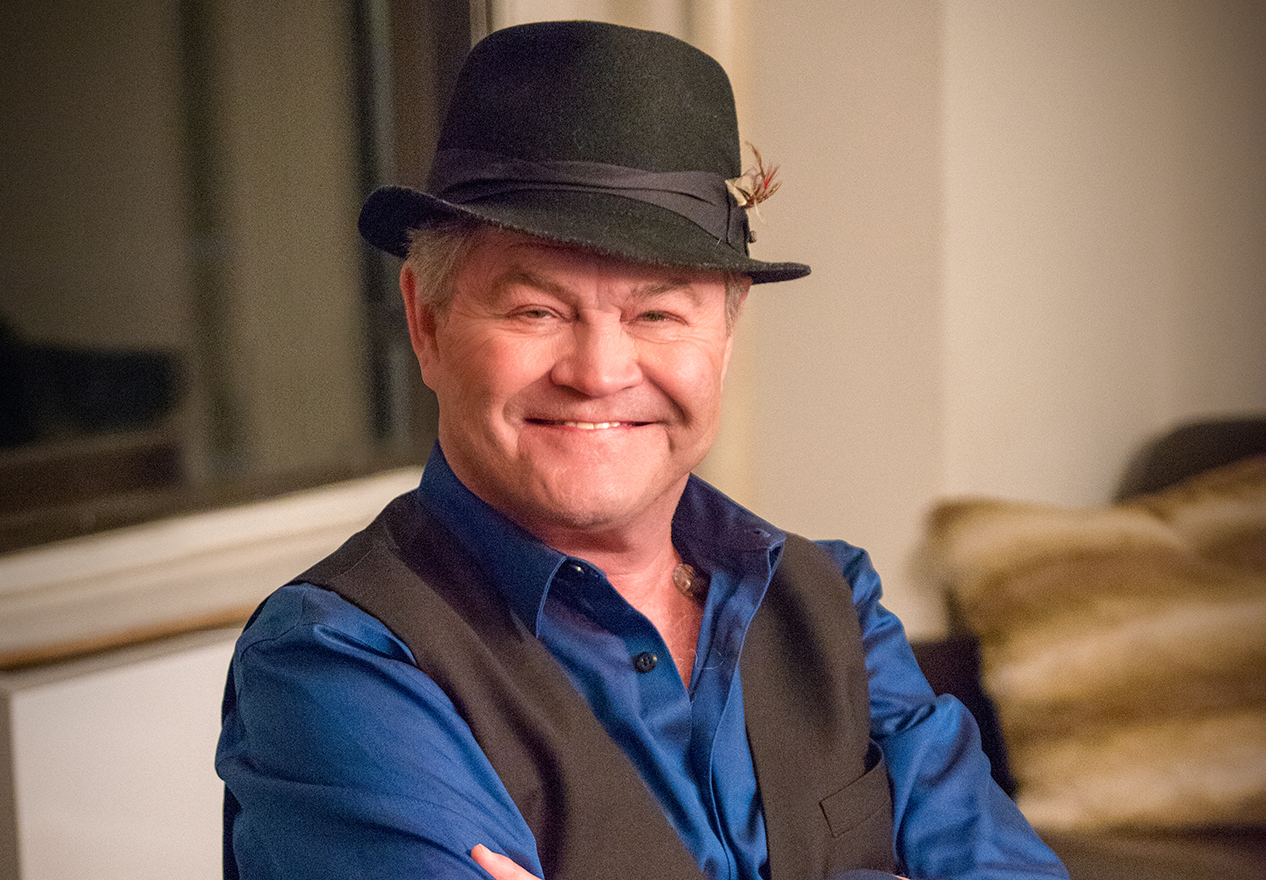 Here They Come
Little River hosting blast from the past with The Monkees and The Beatles
Coming soon, a chance to hear the music made famous in the '60s by those four lovable mop tops.
Wait, are we talking The Beatles or The Monkees? Improbably, it's both. The Sixties Sound concert at Little River Casino on March 19 will feature the music of the Beatles performed by tribute group the Fab Four, with headliner Micky Dolenz singing the hits of The Monkees.
The Fab Four has received accolades for recreating the music of Lennon, McCartney, Harrison, and Starr. It has performed across the globe and won an Emmy Award in 2013 for the PBS TV special, "The Fab Four: The Ultimate Tribute." Dolenz says he's worked with the Fab Four previously and they do a great job recreating the hits by the biggest band of all time. As for Dolenz's band, who doesn't love "Pleasant Valley Sunday," "I'm A Believer," "Last Train to Clarksville," and the other pop gems the band crafted?
More than Monkeying Around
By now, The Monkees' story is well known. The success of The Beatles' A Hard Day's Night enabled producers Bob Rafaelson and Bert Schneider to sell their idea of the zany antics of four lovable guys in a band as a comedy show to NBC.
Auditions led to the casting of Peter Tork (suggested by none other than Stephen Stills after Stills was rejected), Mike Nesmith, Davy Jones, and Micky Dolenz. The first two were folksy musicians, the latter two actors. They came together as the at-first imaginary rock group, performing music by songwriters like Neil Sedaka, Carole Bayer Sager, Michael Martin Murphy, Tommy Boyce and Bobby Hart, Neil Diamond, and Gerry Goffin. Later, they turned to making original hits of their own.
After two years of comic TV adventures and millions of albums and singles sold, the band split up, with each going on to other ventures, sometimes together, often not. For years Dolenz lived in England, where he pursued a career as a television and film writer and director. He also did some stage and television work.
It was while in Britain that he attended an Everly Brothers concert. "I hope they do their hits," he says of his thoughts pre-show. Sure enough, the set list included gems like "Wake Up Little Susie" and "All I Have To Do Is Dream."
"I stood up with everyone else and sang, tears running down my face. I remember thinking if I'm ever asked to go back and sing, I'm gonna make damn sure I sing the hits."
He said unlike some people who find fame only to disavow it later, he always embraced his time as a Monkee. "My approach is as an entertainer. I'd been a child star, and [The Monkees] was my second series. It wasn't a group; it was a show about a group. I've seen artists that refuse to sing any of their original hits. I never had any issues. I never wanted to reinvent the music."
He got his chance in 1986, when MTV began showing The Monkees reruns, which led to demand for the return of the group to the stage. Sold-out concert tours featured Dolenz, Tork, and Jones, with Nesmith occasionally joining in. Jones's unexpected death in 2012 led to additional concerts by the three surviving members, and when Tork died in 2019, Dolenz and Nesmith performed as "The Mike and Micky Show." Nesmith passed away in December of last year.
Still Busy Singing
Dolenz remembers his fellow Monkees as his brothers and appreciates the fact their music remains popular today. And he's still recording and touring. When Dolenz's record company asked if he wanted to do a new original album, he jumped at the chance, thinking back to a recording made by his pal Harry Nilsson where Nilsson performed songs by Randy Newman.
"In the 70s, my dear friend Harry Nilsson did Nilsson Sings Newman. I'd been at some of those sessions. I thought, 'What a cool idea.'"
Dolenz's most recent project is entitled Dolenz Sings Nesmith, an EP series that features him singing music composed by his longtime performing partner. The album was produced by Mike Nesmith's son, Christian.
"Nez was by far the most prolific songwriter. I just always appreciated his songs. I sang lead on most of them," notes Dolenz.
The cover art of Dolenz Sings Nesmith even echoes the art from Harry Nilsson's album, which had the performer driving an old car through a sepia-toned American landscape, with Newman in the back seat. It was painted by Dean Torrence, half of the popular vocal group Jan and Dean. This version features Dolenz driving with Nesmith in the back.
Dolenz goes from this tour with the Fab Four to the Beach Boys Good Vibrations Cruise, then hits the road with "Micky Dolenz Celebrates the Monkees" before joining onetime Rascal Felix Cavaliere for a series of concerts. It's a pace that could make a younger performer struggle to keep up, but the now 76-year-old (!) Dolenz keeps on keeping on. "The main thing is a moving target is harder to hit," he says with a laugh. "It's what I do. It's my career. I'm blessed I'm can still make a good living.
"I always tell people they pay me to travel and I sing for free," he continues. He admits that as he gets older, the stresses of travel get tougher. "I'm careful about travel arrangements. I don't do well on a tour bus, so I avoid that. I am being a lot more selective, I don't accept everything that comes along."
So why keep at it? "I love doing the show," he says simply. The fans continue to come, with a mix of ages you typically don't see at other performances. "When MTV got on it, it spawned an entire new generation. So there's the original fans, their children, then their children's children. It's not unusual to have three generations."
For tickets and more information, go to lrcr.com and click on Events, or call 800-514-3849.
Trending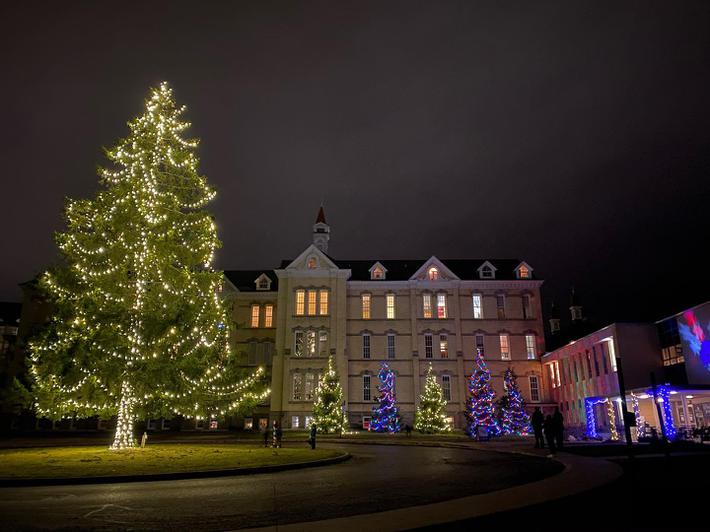 An Uncommon Celebration
The Village at Grand Traverse Commons is a shopping destination all year round, but we especially love a visit during thei...
Read More >>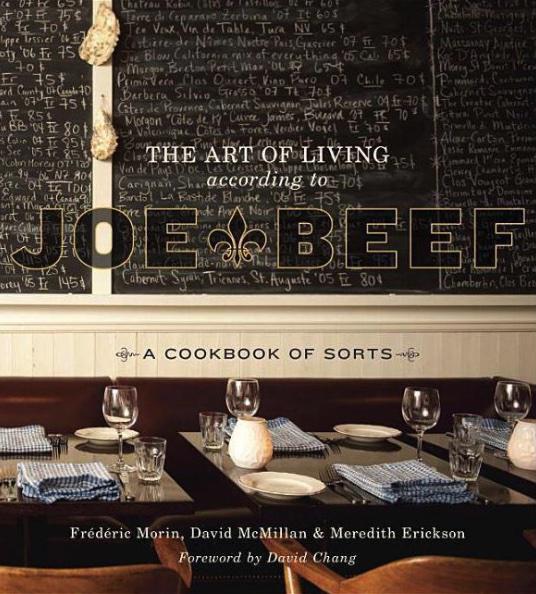 Cookbooks and Canadians
The beloved amical Cookbook Dinner Series is back, and this month the TC restaurant features The Art of Living According t...
Read More >>
Christmas on the Farm
If you'd like your ho-ho-ho to be a bit more e-i-e-i-o, then look no further. First up: Christmas with Alpacas at No...
Read More >>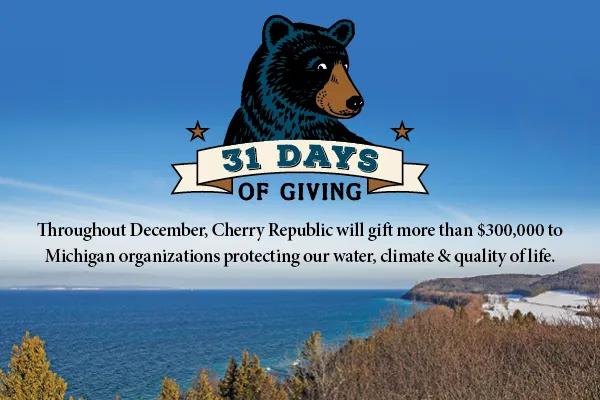 31 Days of Giving
Giving Tuesday, which falls every year on the Tuesday after Thanksgiving, is typically a busy day for northern Michigan, g...
Read More >>